Ask any home-improvement enthusiast what tops their holiday wish list, and I doubt you'll hear requests for calling birds or French hens. They're more into sledge hammers, demo bars, or a steam kit for wood bending… The holiday season is the time for giving gifts, and the EHT staff offers plenty of ideas for the do-it-yourselfer, maker, and craftsman in your life. From drill/drivers and work lights to radiant heaters and woodworking tools, you're bound to find a good fit.
From our staff to you and your household, have a wonderful holiday season!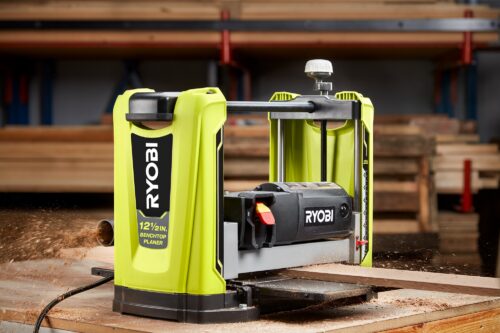 RYOBI™15 Amp 12-1/2 in. Corded Thickness Planer 
RYOBI™ continues to expand its benchtop category with the new addition of its 12-1/2″ Corded Thickness Planer. This planer has a 120-Volt, 15 Amp motor that delivers maximum power for smoother cuts. The 1/20″ depth of cut control allows you to achieve your desired depth for precision planing. Featuring extra-long infeed and outfeed tables, it provides over 31″ of material support for your large jobs. It also features a 4-column frame which reduces snipe and improves uniformity. The 12-1/2″ Corded Thickness Planer comes with a 3-year warranty and includes two planer knives, a knife removal tool, a hex key, a dust hood, and an operator's manual. Available at Home Depot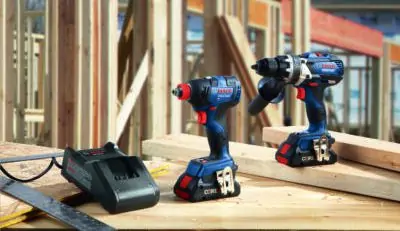 Bosch 2-Tool Combo Kit
The premium Bosch 2-Tool Combo Kit with two CORE18V batteries combines drilling and driving versatility with next-gen Li-ion 21700 cell technology. The GDX18V-1800C Freak 1/4 In. and 1/2 In. Impact Driver delivers results with the two-in-one bit/socket drive, while the next-gen hammer drill has KickBack Control technology, up to 755 In.-Lbs. of torque and 0-31,500 beats per minute.18V 2-Tool Combo Kit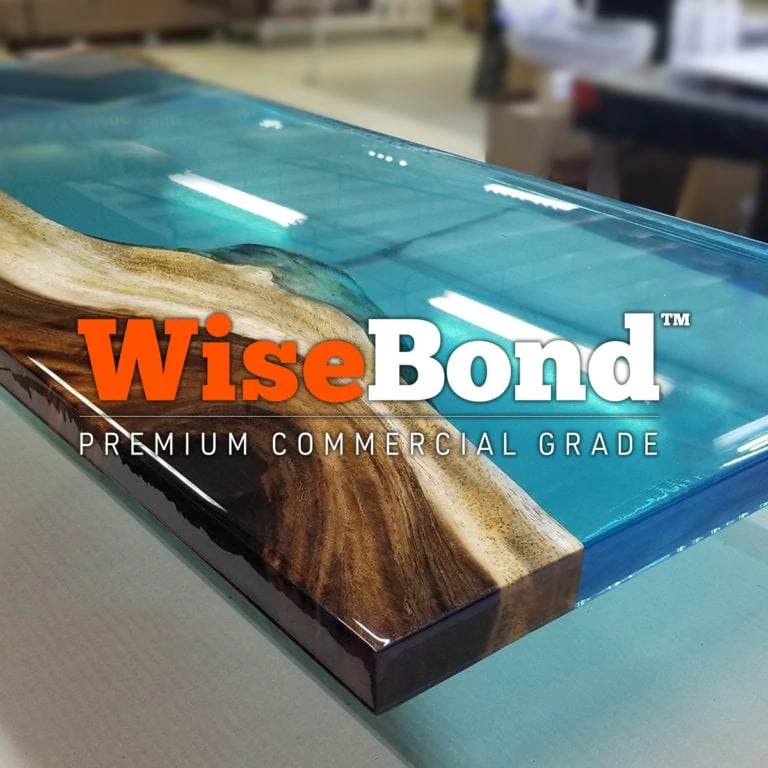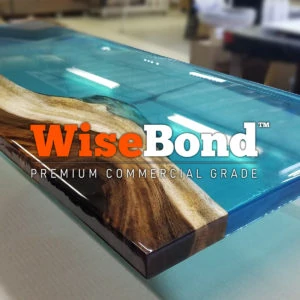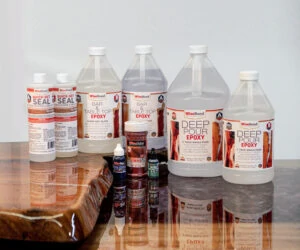 WiseBond™ Epoxy Systems
WiseBond™ Epoxy Systems are the perfect gift for the creative DIYer, hobbyist woodworkers and professional furniture makers. As resin art and epoxy river tables continue to climb in popularity, WiseBond™ stands out as an industry leader with high clarity, non-yellowing UV stability, and a variety of available products for every need.
WiseBond™ offers three epoxy formulas: Bar & Table Top kits for flood coats, Deep Pour™ epoxy kits for 2" single river table pouring, and Quick Set live edge epoxy for a fast cure to coat and crack filling projects. Other offerings are epoxy colorants ranging from mica powders, to transparent alcohol inks, to opaque pigments, to amazing color shifting powders.
WiseBond™ offers easy online ordering on their website with quick UPS shipping, Dealer set up and pricing, bulk ordering for heavy epoxy users, and multi-gallon kit bundles. www.WiseBond.com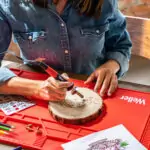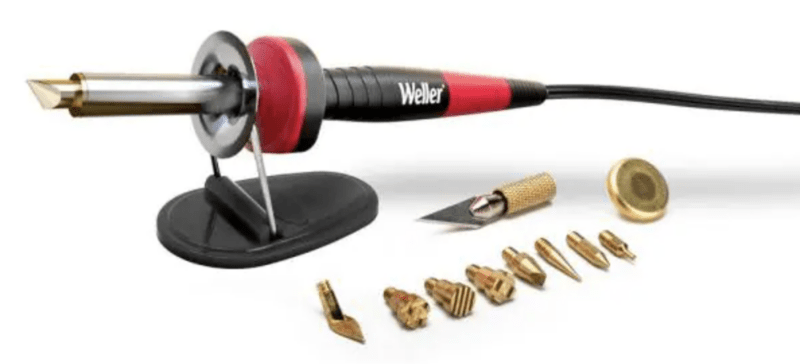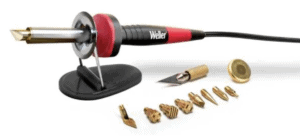 Weller Corded Woodburning Soldering Iron Kit (15-Piece)
The Weller WLIWBK2512A 15-piece Woodburning Project Kit inspires creativity with everything you need to begin your journey as a woodburning hobbyist. The Weller Short-Barrel Woodburning Iron's reduced tip-to-grip distance allows for improved accuracy and precision and can be used on a variety of woods and leather. This kit comes with a wide variety of tips for all your woodburning project needs whether for burning, cutting, branding or embossing. Available at Home Depot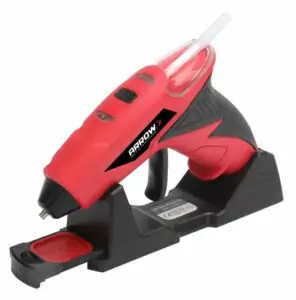 Arrow GT30Li Cordless Glue Gun
From scrapbooking to building a birdhouse, a durable glue gun is important to have in the house for when new projects arise. This cordless glue gun was also designed with protection circuits to eliminate issues from overcharging and will automatically shut off after 10 minutes of non-use. Available at Lowes.com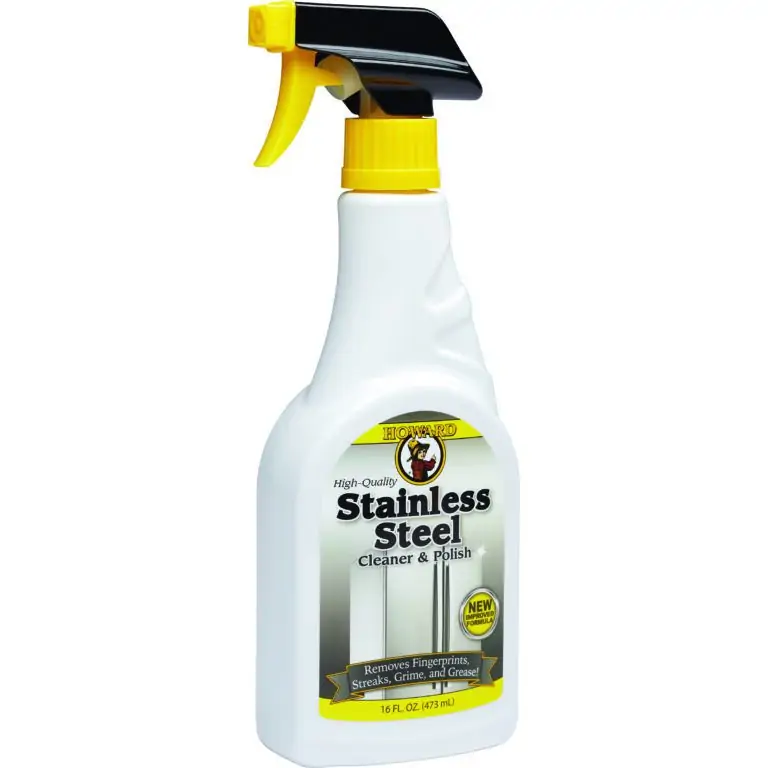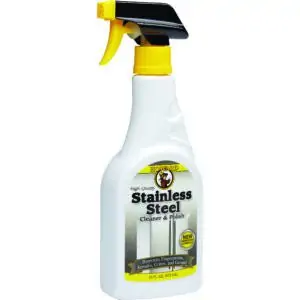 Howard's New Stainless Steel Cleaner & Polish!
Howard Stainless Steel Cleaner & Polish has been reformulated with high-quality ingredients that produce a beautiful shine without streaks to bring your kitchen to the next level. It can be used on many stainless steel surfaces including: refrigerators, range hoods, grills, stoves, ovens, microwaves, dishwashers, sinks, trash cans, countertops, backsplashes, and other stainless steel appliances.
Superior streak-free formula easily removes fingerprints, streaks, grime and grease
Ideal for polishing stainless steel refrigerators, dishwashers, microwaves, stoves, countertops, grills, toasters, trash cans, faucets and sinks
Cleans residential and commercial stainless steel kitchen surfaces and appliances
Perfect addition to your cleaning arsenal for housekeepers and do-it-yourselfers
High-quality formula makes routine cleaning stainless steel convenient and easy
Works great on outdoor stainless steel grills and appliances
Howard Stainless Steel Cleaner & Polish is available on Amazon.com and other fine retailers. For a list of all retailers, visit our website at HowardProducts.com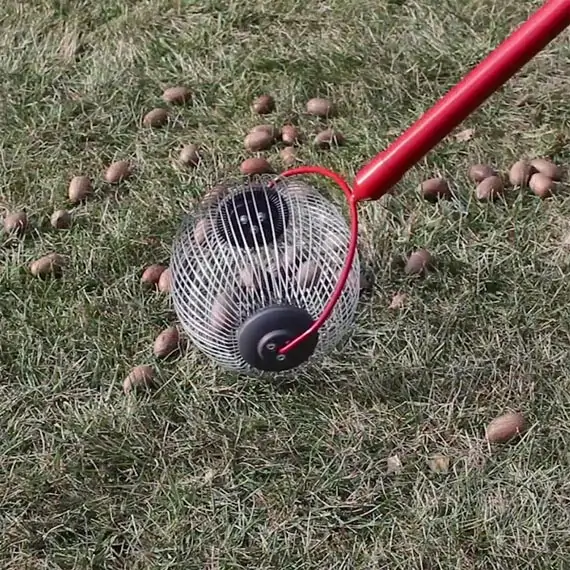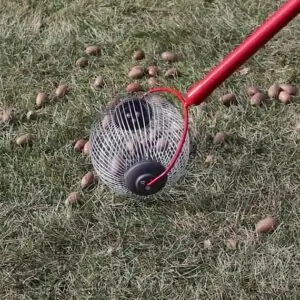 Garden Weasel Medium Nut Gatherer
The Garden Weasel 95314 Medium Nut Gatherer reduces stress on the back by eliminating bending for picking up medium sized nuts and other objects! Comes equipped with a comfortable handle and a hanging hook. The perfect pickup for medium sized objects between .75" to 2" in size with a capacity of approximately 1 gallons. This includes items such as pecans, large acorns, sweet gum balls, hickory nuts, and other similarly sized objects. The Medium Nut Gatherer is designed to be easy to use and save time. Simply roll over the medium sized items you would like to pick up in the tempered steel wire cage and repeat until full. To remove to items, simply open the cage with its quick release cage spreader. The Weasel Medium nut gatherer is made with durable carbon steel making it rust and water resistant for multiple uses. The Medium Nut Gatherer weighs less than 3 pounds, comes fully assembled, and is 47.5 inches long. We are so confident in our durability that the Garden Weasel Medium Nut Gatherer is backed by a lifetime warranty. Available in General Tools Store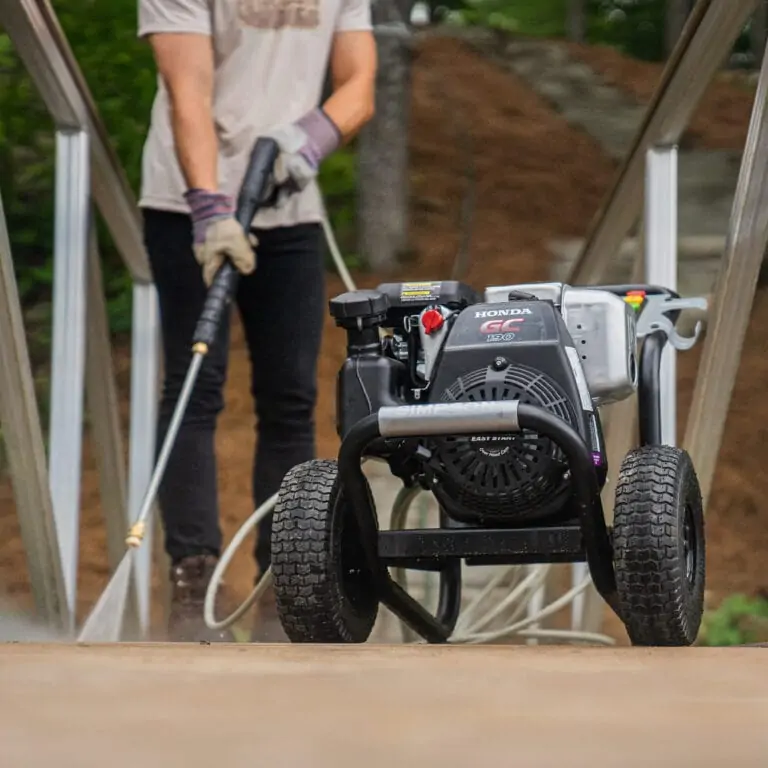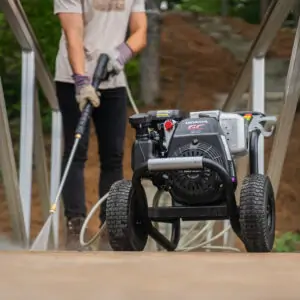 SIMPSON® MegaShot 3100 PSI Pressure Washer
The SIMPSON® MegaShot Series is perfect for the "Do-it-Yourselfer" looking for maximum performance with minimal investment. Simple to use and great for cleaning decks, patios, outdoor furniture, house siding, and prepping home exteriors for painting. Its compact design is lightweight and small enough to be easily transported by one person. Equipped with a premium HONDA® engine built with high-quality components, designed for optimum performance and renowned for being easy to start. Available on Amazon (Amazon affiliate ad)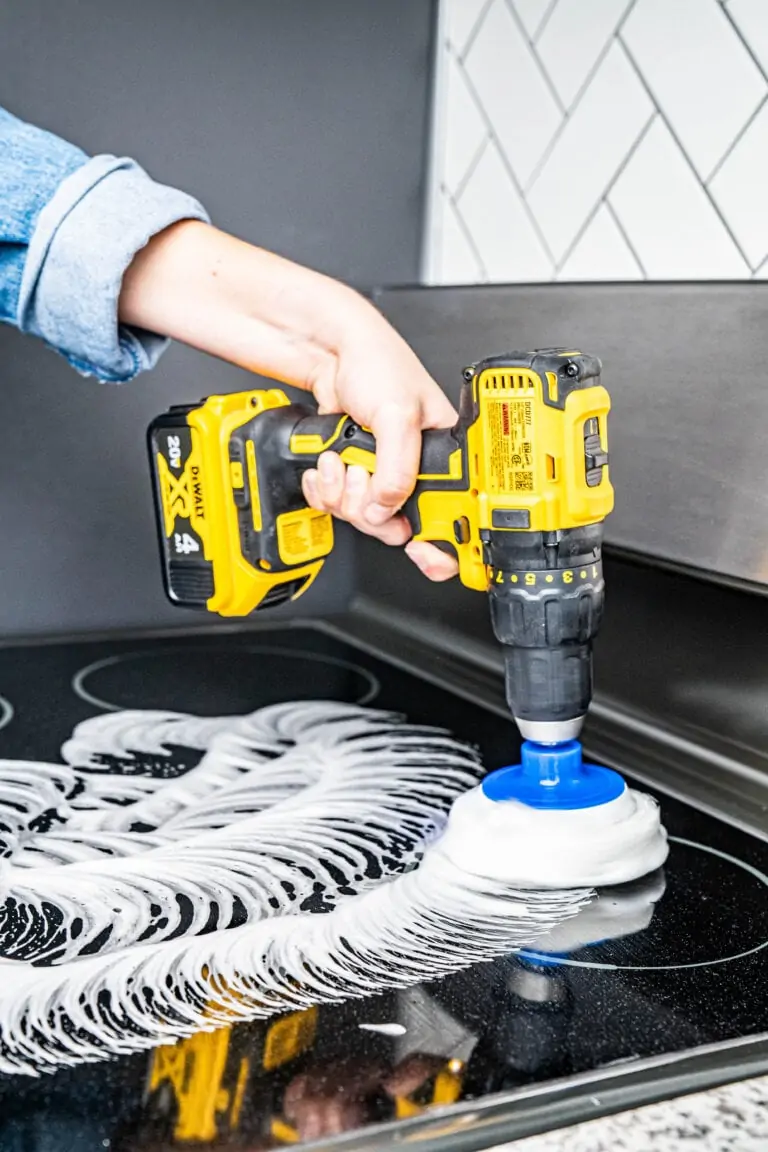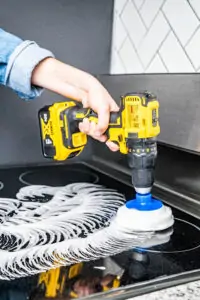 RotoScrub Cleaning Kit Attatchment Pads

RotoScrub Pads allow you to clean 5x faster by using the power of ANY drill to quickly and easily clean and remove mildew, soap scum, hard water stains, and other grime from bathroom and kitchen surfaces that need scrubbing. This 7 piece kit includes velcro backing and 6 oversized non-scratch nylon scrub pads, which can be used on both sides for 2x longer life! Available at Lowe's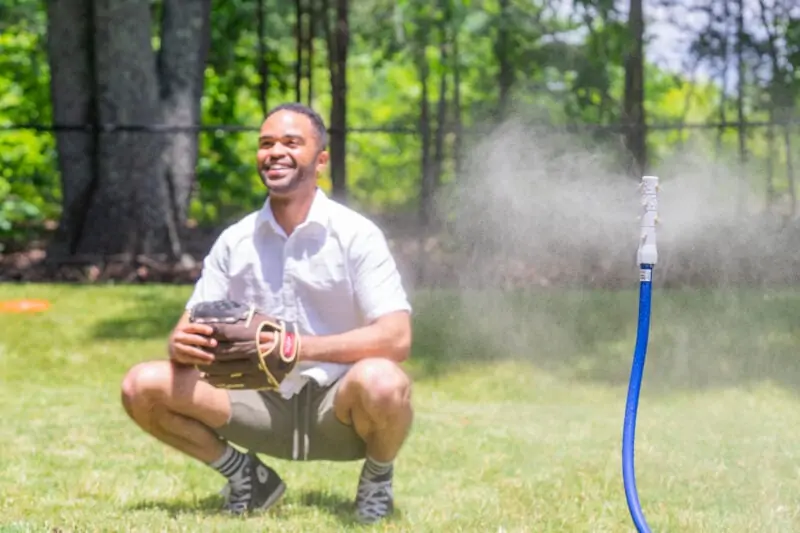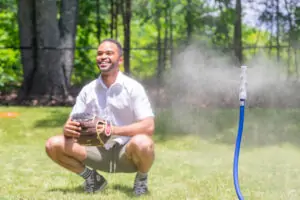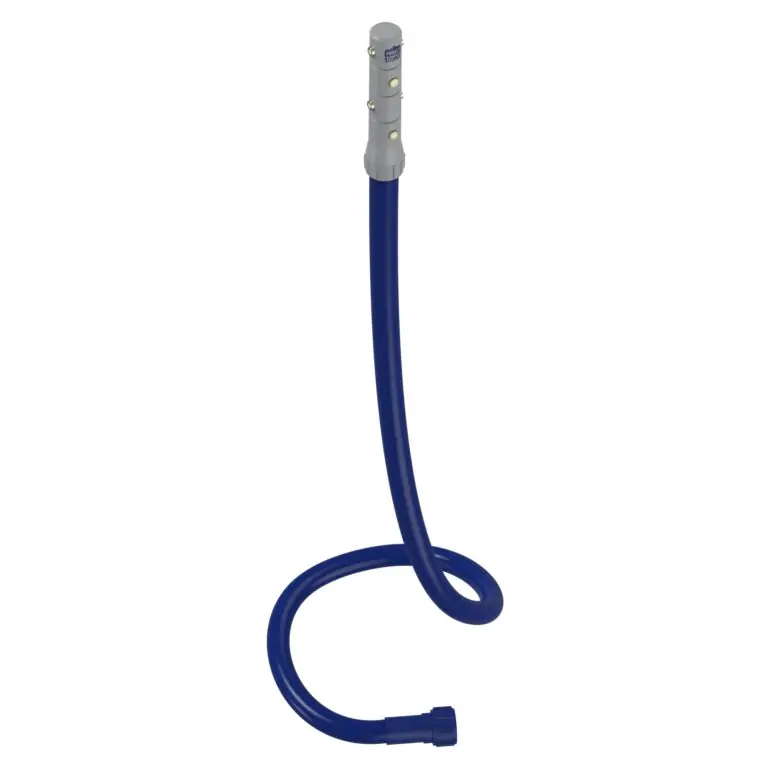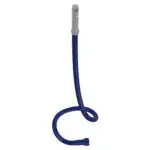 FLEXIMIST
The Project Source cooling tower is constructed with flexible tubing that can be manipulated and placed in any position, either freestanding or wrapped around a structure and hung overhead. At the end of the day, it can be collapsed and wrapped for easy storage and portability. The misting head has 8 misting nozzles which provide 360 degrees of cooling mist. If less mist is desired, Project Source misting plug nozzles (sold separately) can be used to plug any ports where mist is not desired. The Project Source cooling tower makes it quick and easy to provide a refreshing cooling mist to any outdoor area! Available at Lowe's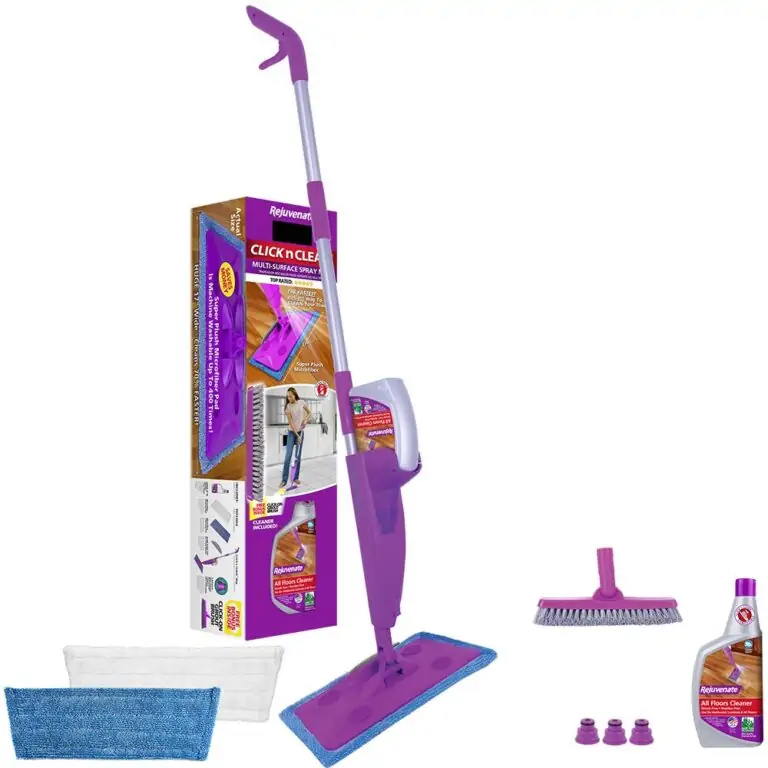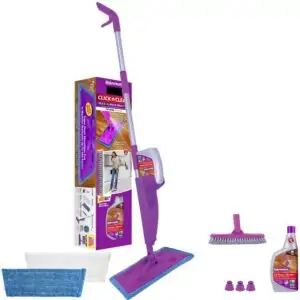 Click n Clean Mop Kit
Professionals everywhere agree that Rejuvenate brand cleaning and restoration products make your floors look new again. Rejuvenate's Click n Clean Multi-Surface Spray Mop System has everything you need to make it easier and faster to clean your floors with little effort. This all-in-one kit includes an adjustable spray mop with a flexible swivel head, 1 microfiber reusable cleaning pad, 1 reusable microfiber dusting pad, one 32 oz. No Bucket Floor Cleaner from Rejuvenate, 3 bottle adapters, soft scrub pad and 1 FREE BONUS click-on grout brush to tackle tile floors with dirty grout. This advanced mop system is so versatile, it can be used with almost any Rejuvenate Floor Cleaner. You can use it with any 32 oz. to 40 oz. Rejuvenate Long Neck Bottle Cleaners including No Bucket Floor Cleaner, Luxury Vinyl Floor Cleaner, Marble, Granite and Stone Floor Cleaner, Tile and Grout Everyday Cleaner and Tile and Grout Deep Cleaner. The non-clogging mechanical trigger works directly with the directional mist nozzle to evenly spread cleaner over any flooring surface, making it easier to clean. Available at Home Depot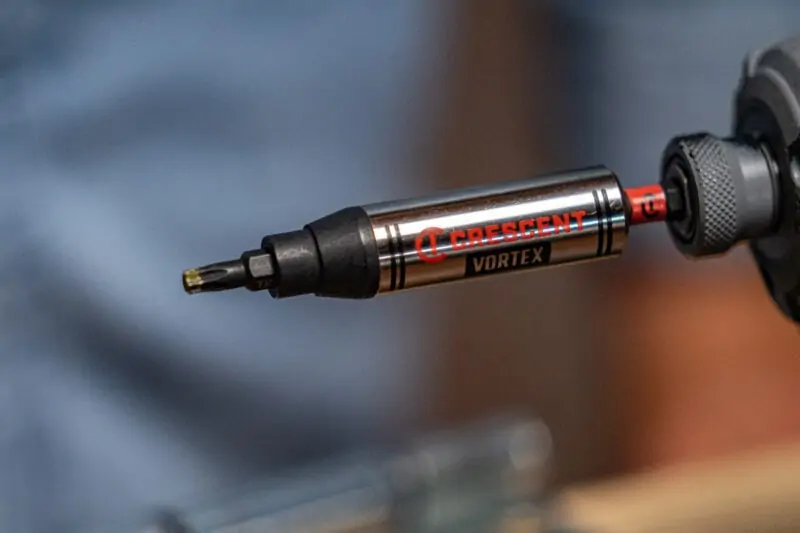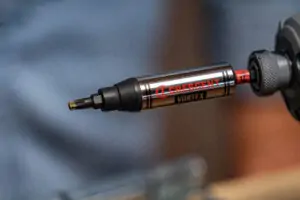 Crescent Apex Magnetic Impact Bit Holder Individual
Crescent introduces the revolutionary, unstoppable VORTEX™ Bit Holder, which extends bit life by over 500 times. The exclusive Dual Impact Zone™ prevents bits from breaking and extends driving performance. Over 75% of contractors report loss of time and money due to the inconvenience of breaking bits. Extend your performance and productivity today with the new VORTEX™ Bit Holder. "Exclusive Dual Impact Zone™ extends bit lifeExclusive Dual Impact Zone™ extends bit life. Withstands heavy-use in impact and drilling applications.
Magnetic tip holds and withstands in extreme conditions. Compatible with 1/4-in hex shank impact drivers and drills. Available at Lowe's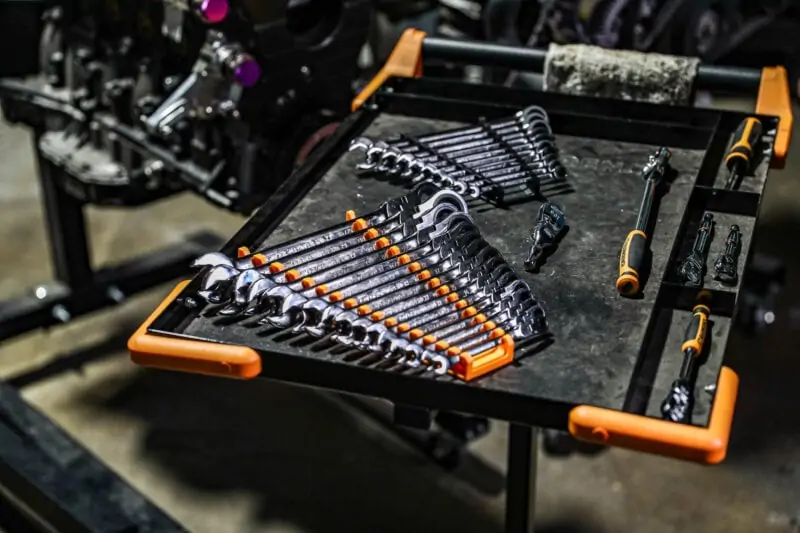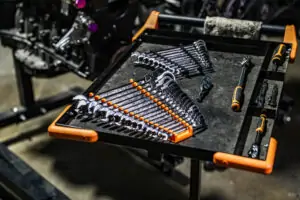 Gearpack SAE/Metric Ratcheting Wrench and Ratchet Tool Set (25-Piece)
GEARWRENCH mechanics tools have all been designed with the professional user in mind to increase productivity, access and strength. The ratchets, sockets and wrenches are made from premium alloy steel and feature a full polish chrome finish that resists rust and corrosion. Large, hard-stamped markings allow for easy identification and can be easily recognized as SAE (double line) or metric (knurled line). Additionally, the off-corner loading design puts force on the flats of fasteners for improved durability and reduced fastener rounding. Available at Home Depot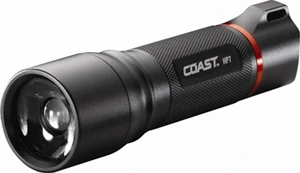 Coast HP7 Flashlight
A long time favorite of the EHT staff, the Coast Products HP7 flashlight features the latest in LED technology. Coast's patent-pending Pure Beam optics produce a pure, bright consistency across the entire beam, whether you want the tightest spot or widest flood of light. The unique spot-beam optics provide a clear, bright center, while also showing a wide angle "halo" so you can see what's going on around your primary target. The HP7 flashlight is housed in a rugged 5.5-in. aluminum casing with four AAA batteries (included). It projects 207 lumens of brilliant light delivering a runtime of 3.5 hours. It has a beam distance of 613 ft. and offers high and low beam modes. Visit www.coastportland.com.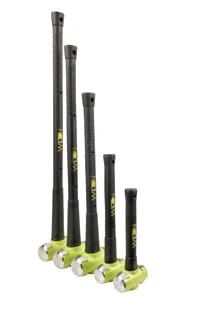 Wilton B.A.S.H. Sledge Hammers
Wilton B.A.S.H. sledge hammers are touted as the most durable hammers available, featuring "unbreakable" handle technology. The Wilton B.A.S.H. (Bad Ass Sledge Hammer) product line features a steel core design that prevents breakage during overstrikes—the most common cause of failure in sledge hammers. In an overstrike test conducted by an independent lab, mechanical overstrikes were calculated before the handles broke. Leading competitors' wood handles collapsed after 435 strikes, while fiberglass-handled sledge hammers failed at 6,800 strikes. The B.A.S.H. hammers were tested at 25,000 overstrikes and were still going strong. B.A.S.H hammers feature a hardened steel safety plate that secures the head with six steel rods. These rods are bound together and run the entire length of the handle to serve as the handle's core, locking down the hammer head to eliminate dislodgment. There's a wide variety of B.A.S.H. hammers to meet every need from 2.5- to 20-lb. heads and 12- to 36-in. handles. https://www.wiltontools.com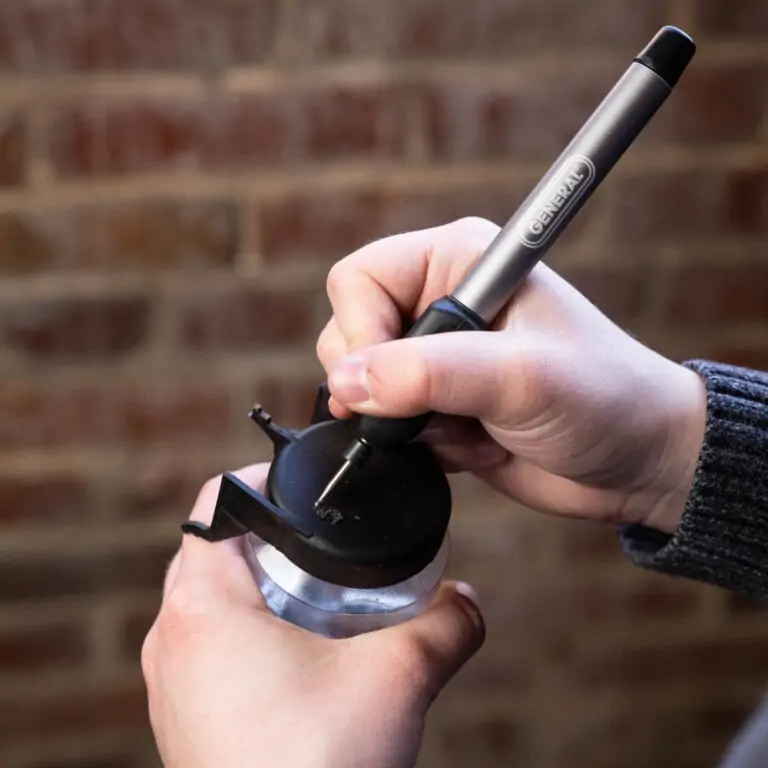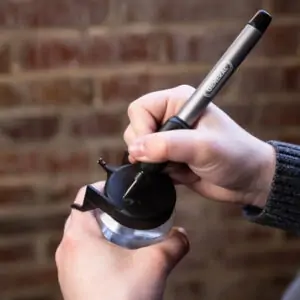 Cordless Precision Engraver
The #505 Cordless Precision Engraver enables precision cordless engraving from professional Technicians and Mechanics to Homeowners And Diyers. Users can protect all types of valuables with identifying markings and perform delicate personalization of items – engrave tools, sporting goods, toys, phone chargers and personalize jewelry, watches and glassware. The engraving possibilities are endless with the #505 Cordless Precision Engraver. Available on Amazon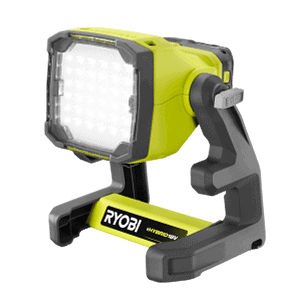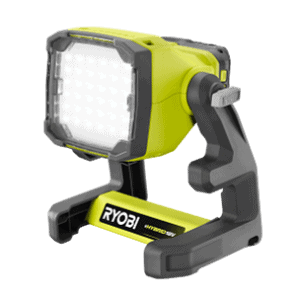 RYOBI™ ONE+ 18V Cordless Hybrid LED Flood Light
With 1800 lumens, this flood light is bright enough to illuminate a variety of indoor and outdoor projects. Three light settings allow users to customize the amount of light needed to the task at hand, and direct light where needed with its 360° rotating head. The base of this light can be easily mounted to any 2-by material or standard tripod (1/4″-20) depending on user needs. This light can run for over 12 hours with a ONE+ battery and hybrid technology allows for all day run time with an extension cord. This light is part of the RYOBI™ 18V ONE+™ System of over 225 Cordless Tools that all work on the same battery platform. Available exclusively at The Home Depot and HomeDepot.com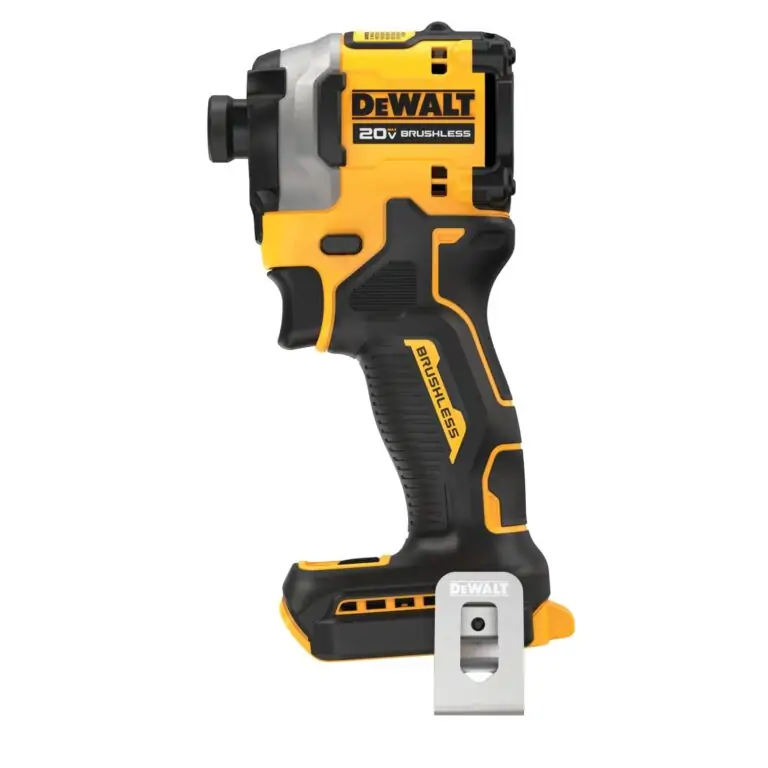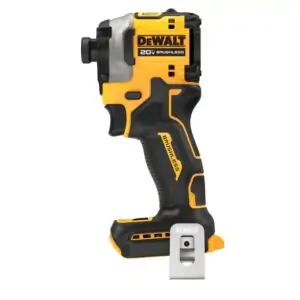 DEWALT 20V MAX* 1/4-In. 3-Speed Impact Driver
DEWALT adds to the growing ATOMIC Compact Series™ 20V MAX* portfolio with a new 20V MAX* 1/4-In. 3-Speed Impact Driver. This tool boasts a short length and minimal weight for tight-space applications and user comfort.
At only 3.97-In. in length, the 20V MAX* 1/4-In. 3-Speed Impact Driver (DCF850) is 29 percent shorter**. With a brushless motor that delivers 30 percent more max torque*** at 1825 in-lbs., as well as 3250 RPM (no-load), the impact driver powers through heavy applications like larger fasteners and spade bits while providing access to tighter spaces like cabinetry and framing. Three LED lights provide optimum illumination while 3-Speed setting and a variable speed trigger allow for precision and control .www.dewalt.com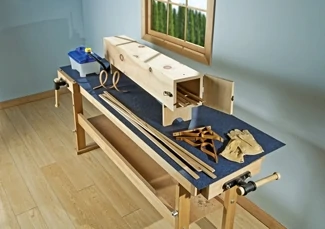 Rockler Steam Bending Kit
Rockler's Steam Bending Kit is a unique device woodworkers and do-it-yourselfers can use with any steam box to give any wood species enough plasticity to bend or curve to their liking. With no moving parts, the Steam Bending Kit makes it easy to bend wood used in the construction of oval Shaker boxes, instruments, specialized moulding, doors, handrails and many other applications. The kit includes a built-in heating element that heats water and the contents of the steam box to 212° F. The refillable 1.3 gallon reservoir may be filled and refilled to provide continuous steam when necessary on larger projects or when bending thicker, denser wood. Also included is a 112-ft. long cool touch hose that safely directs steam to the box, and an assembly plan that provides easy step-by-step instructions on how to build a custom steam box. Visit www.rockler.com.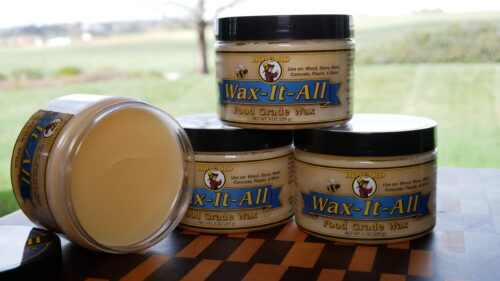 Howard's Wax-It-All Food-Grade Wax
Howard Wax-It-All is a food-grade paste wax that is safe for any surface where food contact may occur. This thick, smooth blend of beeswax, carnauba wax, and food-grade mineral oil revives faded surfaces and helps protect wood from drying out and cracking.
Howard Products has been manufacturing quality wood care products for over 50 years. First starting with Restor-A-Finish and then branching out into protective waxes, polishes, cleaners, etc. Now they bring you Wax-It-All food-grade wax. This product is the first food-grade paste wax designed not only for wood, but for a multitude of surfaces including stone, metal, cement, paint, plastics, and more! Wax-It-All revives and protects surfaces to make them look better and last longer.
Howard Wax-It-All can be used to shine and protect wood countertop surfaces, concrete, stainless steel, granite, marble, soapstone, slate, and laminate. This innovative product revives faded wood, metal, and plastic furniture, polishes wood and painted cabinets, and helps to prevent tarnishing on metal surfaces. Best of all, Wax-It-All is made with Beeswax, Carnauba wax, and Food-grade mineral oil.
Howard Wax-It-All is available on Amazon.com and other fine retailers. For a list of all retailers, visit our website at HowardProducts.com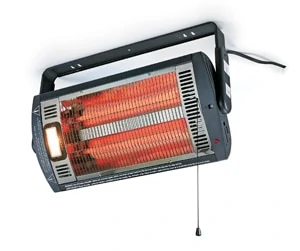 Quartz Overhead Radiant Heater
Working in winter can be a chilly prospect. The Quartz Overhead Radiant Heater emits infrared waves that, like the sun, warm objects directly (people, workstations or tools), without drying the air, or circulating dust and other particles in the work space. For hard-to-heat workshops and garages, this ceiling-mount heater is particularly convenient. The quartz elements have two settings—760W and 1,475W, producing 2,590 and 5,030 BTU/hour respectively. The housing rotates and swivels to let you aim the heat where it's needed, and a pull cord keeps the controls conveniently within reach. This lightweight (5.5 lb.) heater is easy to install and has a built-in 25W halogen lamp, which can be used alone or with the heating elements. Silent, clean and efficient, it operates on the high setting for a maximum of 15¢ an hour (based on 10¢ per kWh). Visit www.leevalley.com.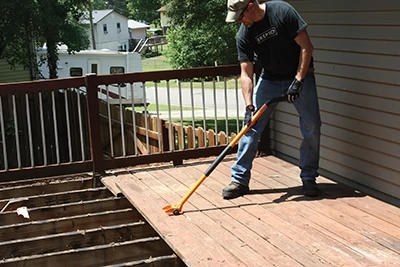 Gutster
Give your favorite home enthusiast the power of destruction. The Gutster demolition bar has been redesigned with an improved round steel handle and a solid cast head with extended neck, providing greater lifting and breaking power. More than a wrecking bar, the Gutster Demo-Bar is a complete demolition solution. The innovative Gutster design starts at the uniquely designed prying head. Split forks provide greater stability for heavier loads. The spacing straddles joints and studs for maximum leverage. Sharp points pierce the toughest materials effortlessly. Angled lift plates help ease the bar under materials to allow for faster prying. Conveniently built into the back of the head is a multi-nail puller. The angled bar is engineered to provide the most prying power with the least amount of stress and strain. Choose from three sizes with 40-, 48-, and 60-in. handles. Visit www.thegutster.com.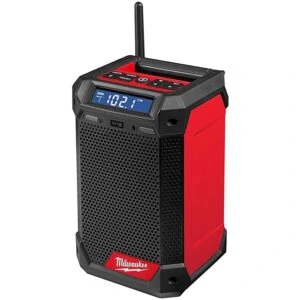 Milwaukee Tool M12™ Radio + Charger
This new jobsite audio solution delivers unmatched versatility for its size, allowing users to charge up, hang up, and turn up the sound with a full range speaker, a tweeter, and multiple hanging options.
The first solution on the M12™ System with charging functionality, the M12™ Radio + Charger features a 12V DC port for quick, convenient charging of all M12™ batteries. Additionally, a 2.1 USB port delivers fast charging for electronic devices like mobile phones and tablets.
Its sleek design allows for various integrated hanging options to enhance the overall portability of the radio/charger so users can hang it up wherever they go. This includes a self-centering keyhole and a hollow handle for pass-through hanging capabilities on a variety of common jobsite materials.
A full range speaker and tweeter deliver clear mids and highs. From up to 100ft away, users can stream high definition music wirelessly via Bluetooth® connection from any electronic device. Additionally, when equipped with an M12™ REDLITHIUM™ CP2.0 Battery, the radio/charger can achieve more than 10 hours of continuous run-time.
Backed by legendary Milwaukee® durability, the new radio/charger is designed with an impact resistant exterior to protect the internal components and allow it to withstand tough conditions including drops and impacts. With an IP54 rating, it can also withstand water and debris without sacrificing sound quality.
The new M12™ Radio + Charger joins the M12™ Cordless System, the largest sub-compact system on the market, currently made up of more than 100 solutions. milwaukeetool.com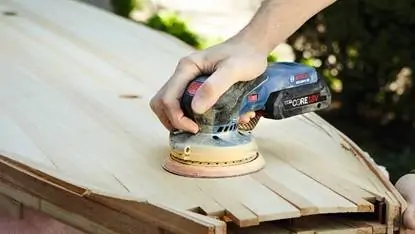 Bosch 12V and 18V Cordless Orbit Sanders
Delivering one of the best user experiences on the market, the new cordless sanders feature brushless motors and are designed for optimal balance and convenience. Thus, allowing users to tackle hard-to-reach work areas with power, control, and precision.
In addition to the ergonomic palm-grip design, each of the cordless sander models offer a compact body with close-to-the-workpiece design for control, an easy-to-reach on/off switch for intuitive operation, and a vibration-dampening element to help minimize user fatigue. The 5 In. 8-hole sanding pad is ideal for both flat and concave/convex surfaces, and the brushless motor delivers a high material removal rate for faster, more efficient sanding. The sanders also feature a speed selector, which allows users to achieve maximum results during usage with different materials and applications. Both models have the option of mobile dust collection with a choice of attaching a dust bag or vacuum hose for easy clean up and further delivering a quality of life solution for the user. They also come equipped with soft-start technology to reduce torque, constant speed to provide smooth operation, and a hook-and-loop backing pad that conforms to many contours. For more info go to www.boschtools.com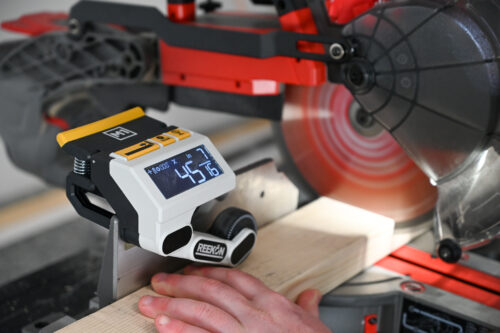 M1 Caliber Measuring Tool – REEKON Tools 
While tape measures are a staple of any toolbox or carpenter's belt, the time necessary to take a measurement and mark a material every time a cut needs to be made quickly adds up. The M1 Caliber Measuring Tool eliminates the need to measure and mark materials, significantly lowering the time to makes cuts, increasing safety by keeping measuring related activities in a central location, and providing a hassle-free experience allowing professionals to measure and cut materials without stopping to mark them. The M1 Caliber is a digital measuring tool that works by sliding material underneath it. The M1 Clamps directly to saw fences. The blade width is automatically compensated for and units can be displayed in both English and metric on a large, backlit, LCD display. The M1 can make a wide range of cuts including angled, beveled, miter and compounds cuts and is accurate beyond 1/32 in. It is powered by 2 AA batteries (not included). Available on Amazon https://reekon.xyz/amazon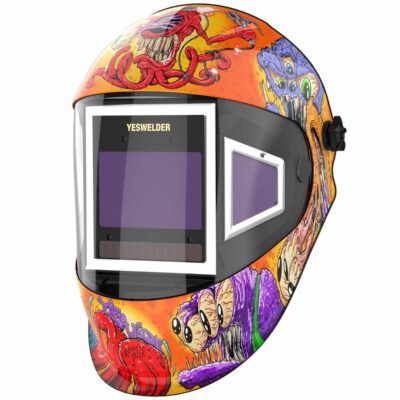 Atomic Dice x YesWelder Helmet 302C | Atomic Monster Party
YesWelder is proud to collaborate with Atomic Dice Studios for a limited collection, the exclusively custom-designed, special edition YesWelder 302C helmet makes welding a joy, with a combination of art and welding perfect for any monster mash.
Features:    Great For TIG, MIG, MMA, and plasma applications with grinding feature; Top optical quality (1/1/1/1); True color view;  3 independent auto-darkening filters with 6 sensors; Increased battery life; Superior comfort with the pivot style headgear;
Certification: CE ANSI AS/NZS – Compatible with standard 2″ x 4.25″ magnifying lens/cheater lens. Available at YesWelder.com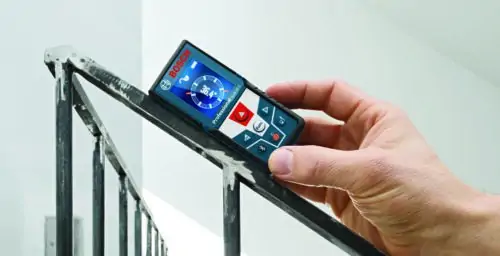 Bosch GLM 50 Bluetooth-Enabled 165-Ft. Laser Measure 
Featuring long range measuring with extreme accuracy, the Bosch GLM 50 C packs a lot of functions, including the basics of real-time measurement, length, area, volume and indirect. The laser measure's easy-to-use keypad ensures quick operation and the illuminated display provides better readability of measurements. Bluetooth-Enabled 165-Ft. Laser Measure
Scepter Military Water Containers
Made from rugged high-density polyethylene, the 5-gallon Scepter™ Military Water Containers are BPA free, which keeps chemicals, odors and tastes out of your water. The corrosion- and fungus-resistant containers keep water clean and safe. The best-in-class water cans also withstand extreme weather conditions. For fast use, the easy-to-carry Military Water Cans can empty up to five gallons of water in under seven seconds through the four-inch wide cap opening. The rugged containers are available in American Sand and American Green colors.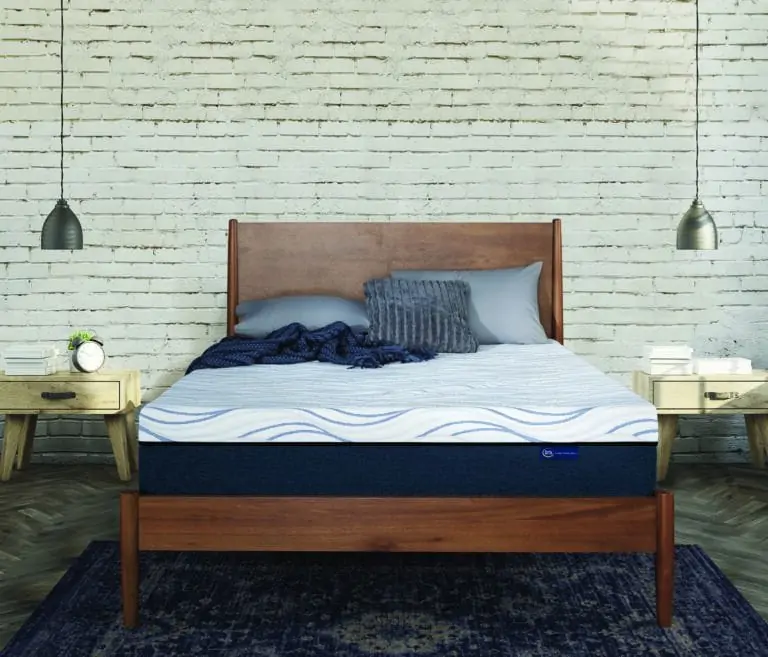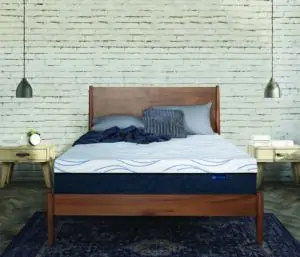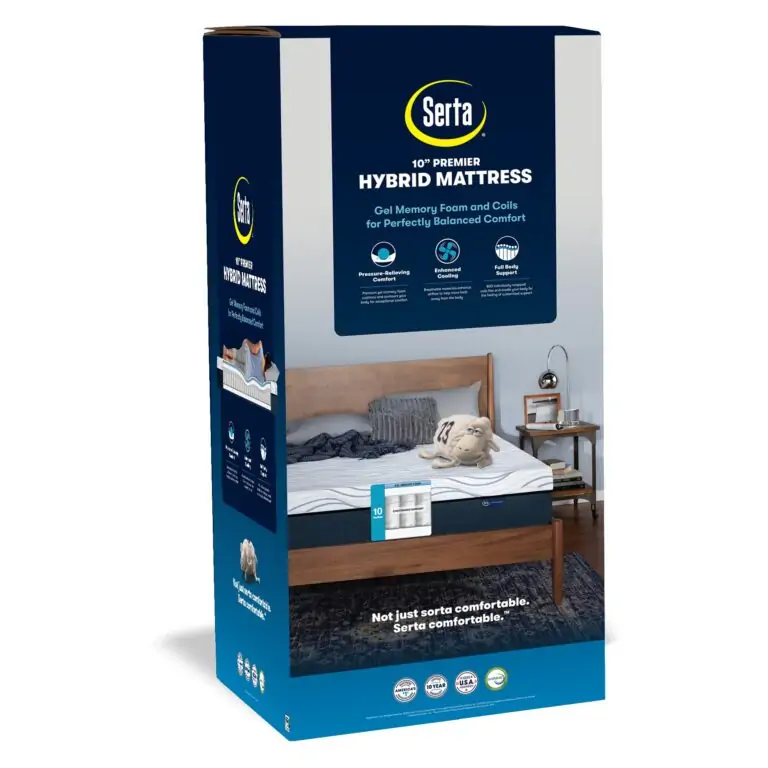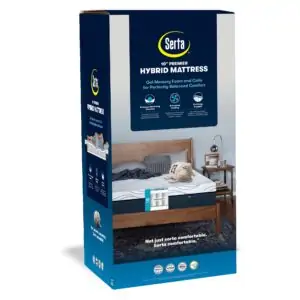 Serta 10 Inch Hybrid Mattress
Give yourself a gift this holiday season with a new mattress for yourself or your guests! Your mother-in-law will wake up refreshed after a night on Serta's 10 inch Hybrid mattress. Pressure relieving comfort, advanced cooling technology and full body support all come in a simple-to-take-home box available now at Lowe's. No need to wait for (or pay for!) delivery! https://sertaatlowes.com/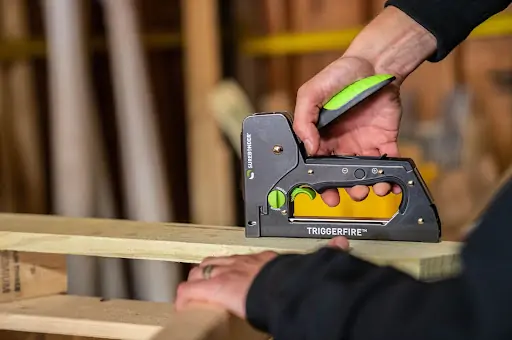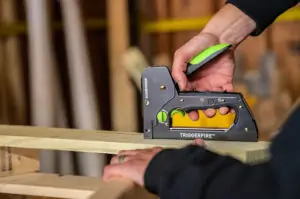 Surebonder® TriggerFire™ Staple Gun
The Surebonder® TriggerFire™ staple gun is the world's 1st trigger activated staple gun & are the easiest staple guns that you will ever use.It is designed to ensure easy, precise stapling with 1 hand. In Trigger mode, simply squeeze the handle to pre-set the staple gun, position the tool on the work surface and then squeeze the Trigger to set the staple. In normal mode, the tool functions as a traditional staple gun. The heavy-duty construction and easy-to-use design makes even the toughest projects a breeze. DIY projects/applications include but not limited to upholstery repair, screen repair, wire mesh, felt stripping, window covers, canvas and more! Available at Home Depot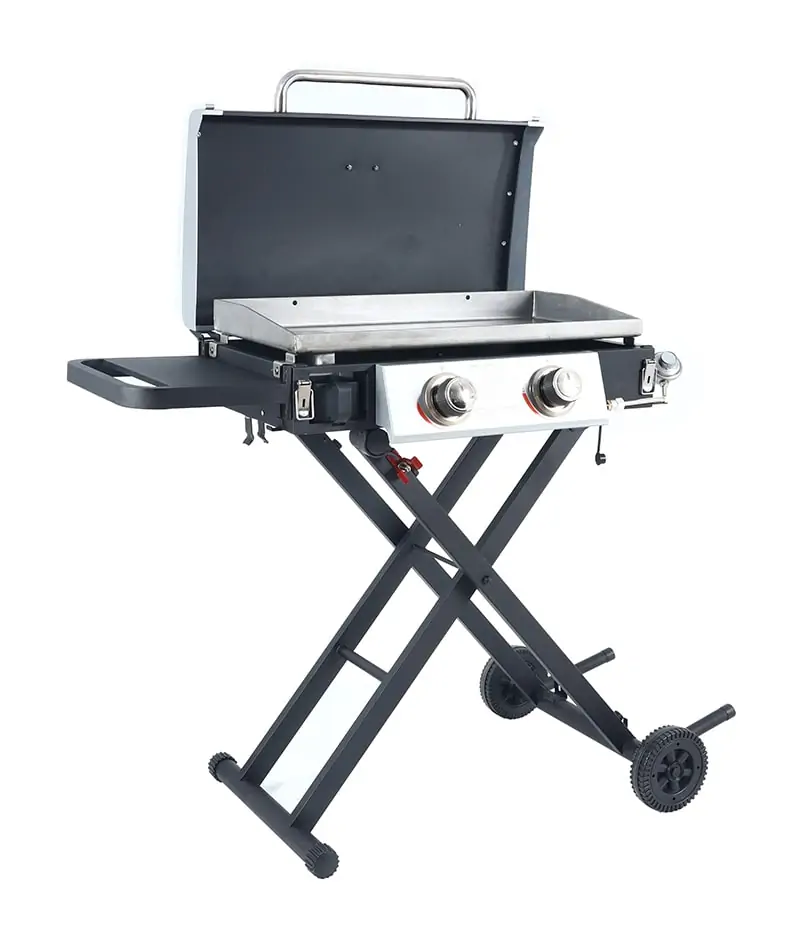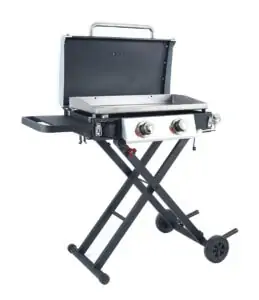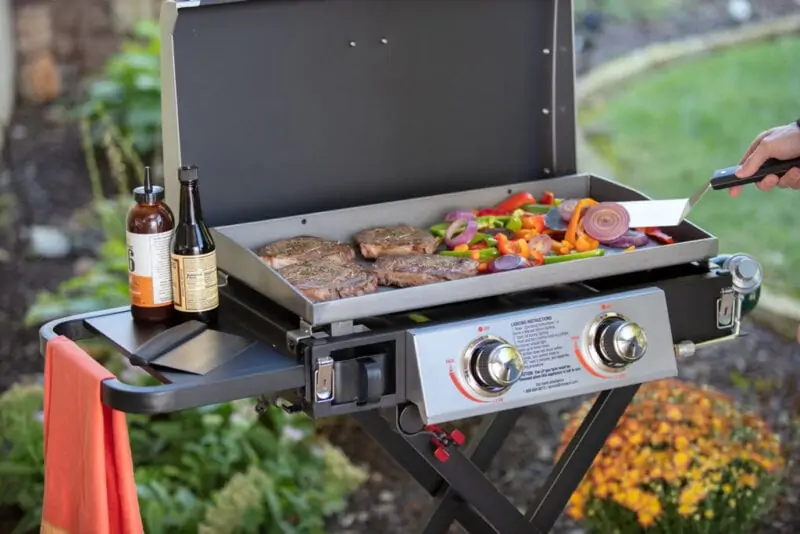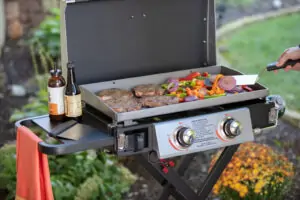 Razor 2 Burner Razor Griddle with Folding Cart
The most flexibile cooktop on the market, the Razor 2 Burner is more than capable and completely collapsible. The secret weapon, a griddle with plenty of room to cook all your favorites, and an exclusive folding feature that makes portability a must. Heading to the beach for the day? Pack your 2 Burner and never go without a hot meal. An extendable tray pulls out for prep while the secure lid keeps curious creatures away from your well-seasoned griddle top. Available at Home Depot

Sunex Wire Biter Electrician's Knife 
This knife features a black oxide, stainless steel, drop point style blade that flips open and locks for safe and easy use. The dual serrated edges have #2, 4, 6, 10, 12 and 14 wire strippers on the top of the blade easily strips the most common wires. A flip out driver with a #2 bit is located at the opposite end of the blade. The multi-purpose clip has wire gauge holes and a high visibility neon green ruler allows for quick and easy measurements in low light conditions. The red anodized aerospace aluminum handle is lightweight and has rubberized grit inserts for slip resistant. Available on Amazon (Amazon affiliate ad)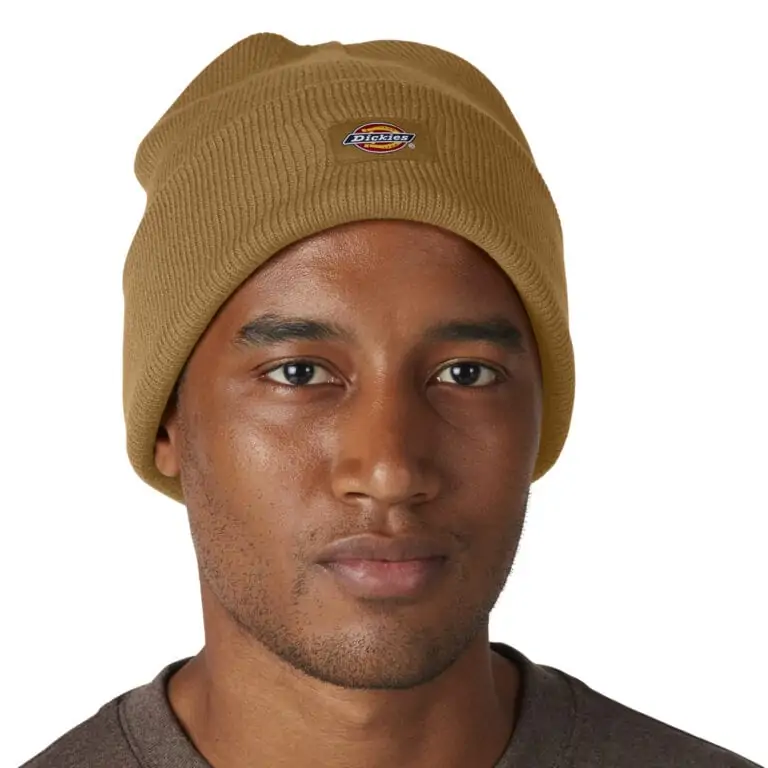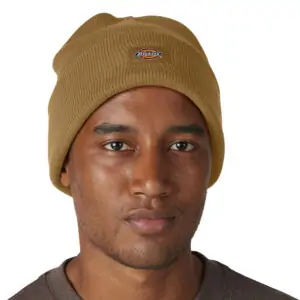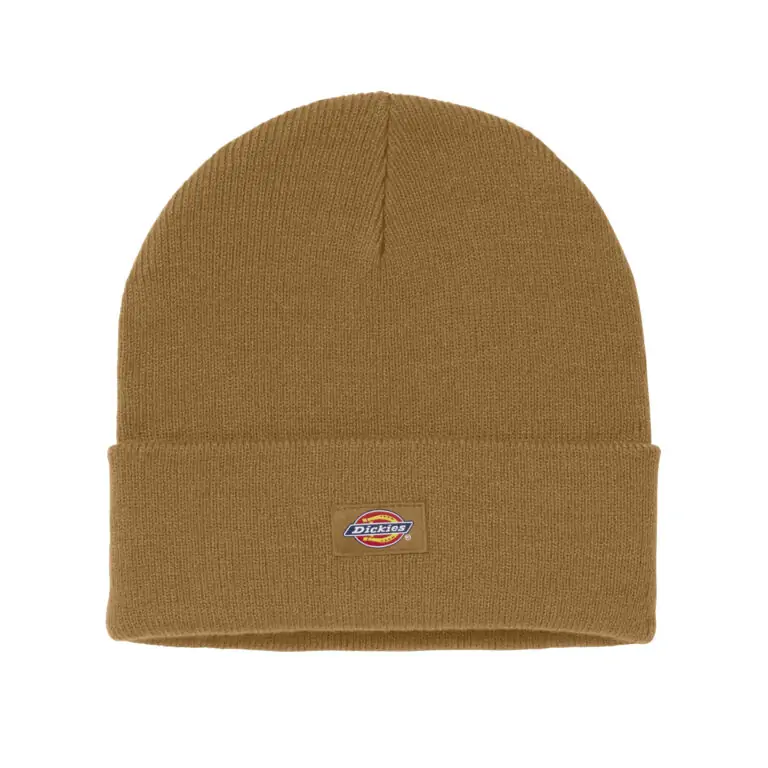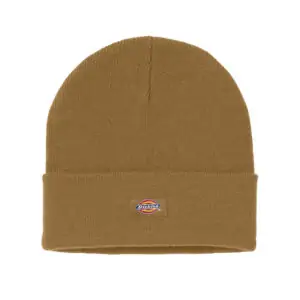 Dickies Cuffed Knit Beanie
The Dickies Cuffed Knit Beanie is a cold weather classic that can be worn on the worksite, at the campsite or out seeing the sights. The 100% super soft acrylic fabric will trap the heat precisely where it belongs, allowing your head to stay warm and comfortable through every chilly adventure. Plus, the 4-inch fold up cuff enables the perfect customizable fit that can be recreated time and time again. Dickies logo is found front and center, proving your appreciation for quality workwear that has some serious staying power.
Fabricated from 100% soft acrylic for outdoor work or adventures
One size fits most
100% Soft Acrylic
4" fold-up cuff for adjustable fit
Available at Dickies.com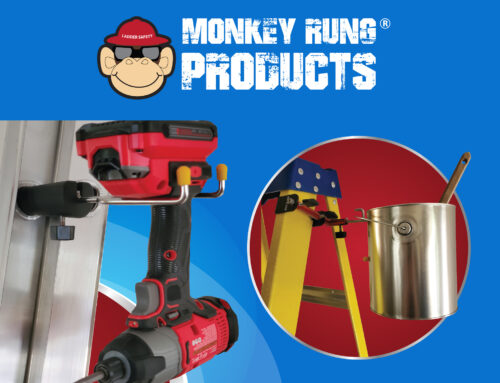 Monkey Rung® Products
The Only UNIVERSAL Ladder Accessories that Work with ALL Major Ladder Brands, Patented NEW Monkey Rung® Products make every Ladder job Easier, Faster & Safer for Anyone Who Works on a Ladder!
Each unit Includes 3 Interchangeable Stainless Steel Attachments to hold Paint Cans, Tools, Bags, Buckets, Sprayers & Anything You Need While Working on a Ladder!
Easily Installs In Seconds with No Tools Required.  Ultra-Light yet Durable Construction for Long-Lasting Use!
 Monkey Rung® helps keep you safe by enabling you to Maintain 3 Point Contact so you can complete your ladder tasks more safely, quickly & efficiently.
The Monkey KLAMP® fits All A-Frame Step Ladders!
The Monkey GRIP® fits all "D" Rung Extension Ladders!
Monkey Rung® just received a Retailers Choice Award at the National Hardware Show as one of the Most Outstanding & Innovative New Items! To learn more about Monkey Rung® Products, please visit www.MonkeyRung.com . For Wholesale, Retail or High-Volume Order Info, please email [email protected]
Available now at TheHomeDepot.com, DoItBest.com & Amazon through the links below:
Monkey KLAMP (For Step Ladders)  Home Depot – Monkey KLAMP
Monkey GRIP (For Extension Ladders)  Home Depot – Monkey GRIP
Do It Best Monkey Rung Products
Monkey KLAMP (For Step Ladders)  Amazon – Monkey KLAMP
Monkey GRIP (For Extension Ladders)  Amazon – Monkey GRIP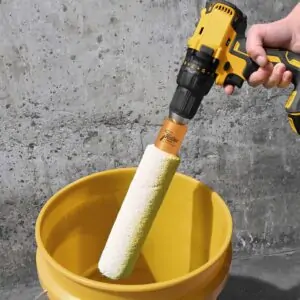 Roller Ready®
Patented NEW Roller Ready® enables Painters to Clean & Reuse dirty paint roller covers Quickly & Easily!  Attaches right to your existing cordless drill.  Cleans & Dries dirty paint roller covers in seconds from the inside out thanks to proprietary vent grooves.  Saves Time, Saves Money, Saves Water & Trees!  Compact to Transport & Store Easily in any toolbox.  Invented for Painters by a Professional Painter of 35+ Years.  Plastic version cleans rollers up to 9" while the Aluminum version (recommended for PROs) supports rollers up to 18".  To learn more about Roller Ready®, visit www.RollerReady.com. For Wholesale, Retail or High Volume Order Info, email [email protected]. Available now at DoItBest.com & Amazon through the links below: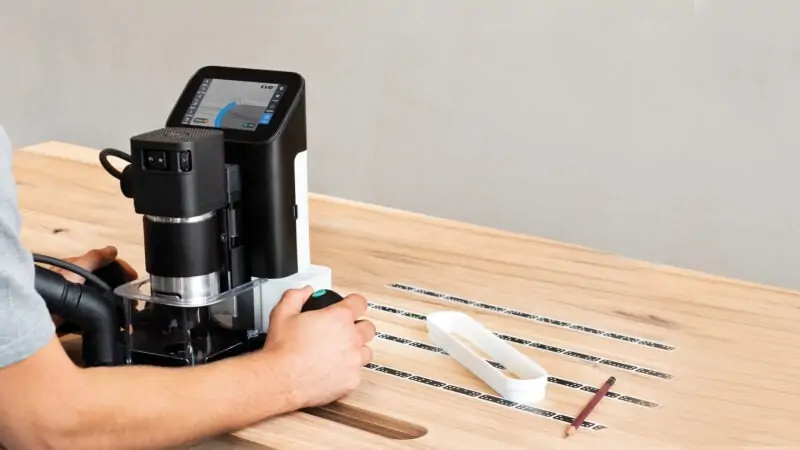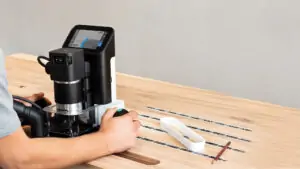 Shaper Origin Handheld CNC Router
Shaper Origin is the easy-to-use, intuitive handheld CNC router that is the gift that keeps on giving! Shaper Origin brings digital precision to the craft of woodworking  Relied on by thousands of woodworkers, creators, educators, students and makers around the world, Shaper Origin and its companion the Shaper Workstation, make precision cutting, joinery and fine woodworking so easy and intuitive that anyone can use it! Origin also has a few tricks up its sleeve: you steer Origin while it automatically makes the necessary real-time adjustments to ensure clean and accurate results. It provides unrivaled ease, accuracy and reliability. Learn more or order at: shapertools.com. Educators interested in getting the Shaper Origin in their classroom can request the free Shaper Classroom Guide at shapertools.com/edu. The Shaper Origin and the Shaper Workstation are in-stock and ready to ship in time for the holidays.