The 2019 Builders' Show will bring together more than 1,500 top manufacturers and suppliers from around the globe in 600,000 net square feet of exhibit space, showcasing the latest and most in-demand construction products and services.
Attendees can also tour the two official show homes. The New American Home, located in Henderson, Nevada, is distinguished by incorporating a wide variety of contemporary-modern design, characterized by minimal decoration, abundant glass and flat rooflines. The New American Remodel will exhibit the latest trends in the housing industry and advancements in technology and energy-efficiency.
In addition to showcasing the latest home design and tech trends, visitors to the show will get first look at the latest tools and materials that will define construction for the years ahead. Here's a preview of what you can expect to see at the convention, and what you'll be missing if you can't make the trip.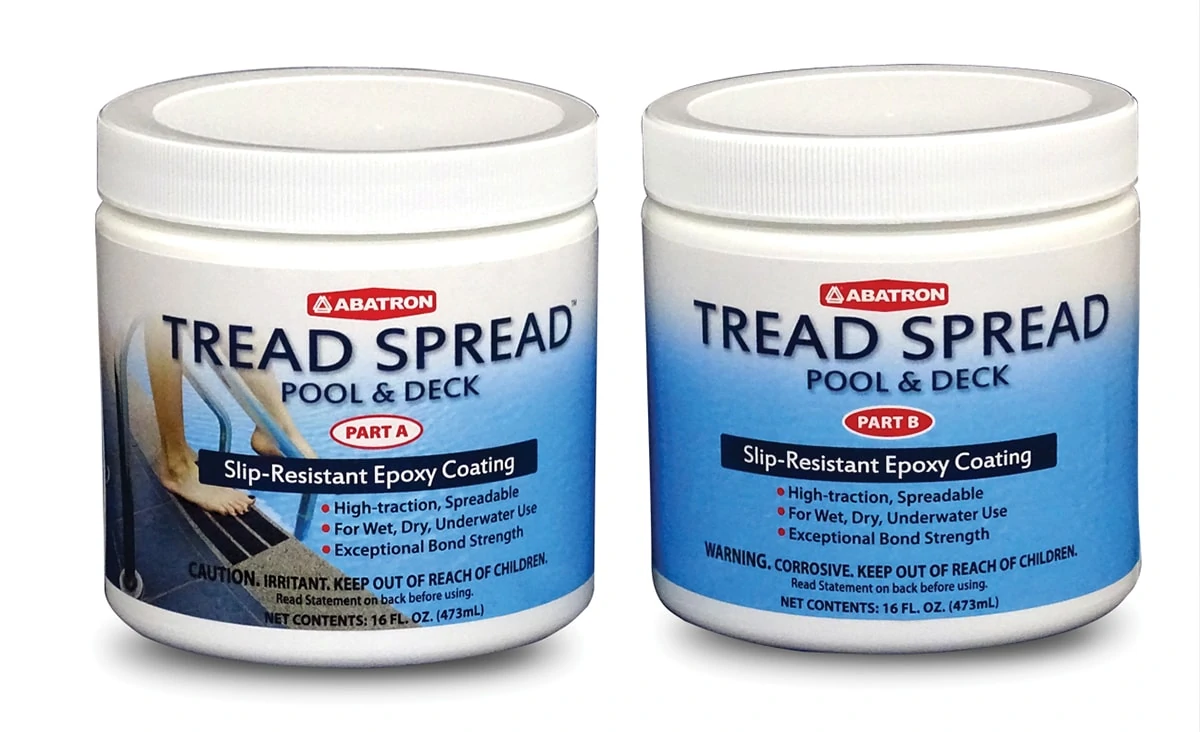 Abatron
Abatron, Inc. manufactures a complete line of structural repair products for wood, concrete and metal, specializing in epoxy technologies with many products that are GreenGuard Certified. LiquidWood and WoodEpox have been used for over 30 years to make permanent, cost-effective repairs to wood. Abocrete and Aboweld 55-1 make extremely durable repairs to concrete where other products wouldn't stand a chance. The company's newest product is Tread Spread, offering a slip-resistant surface for areas that need additional traction. It spreads onto virtually any surface and is much more durable than traditional strip tapes. Visit booth C2765 or www.abatron.com.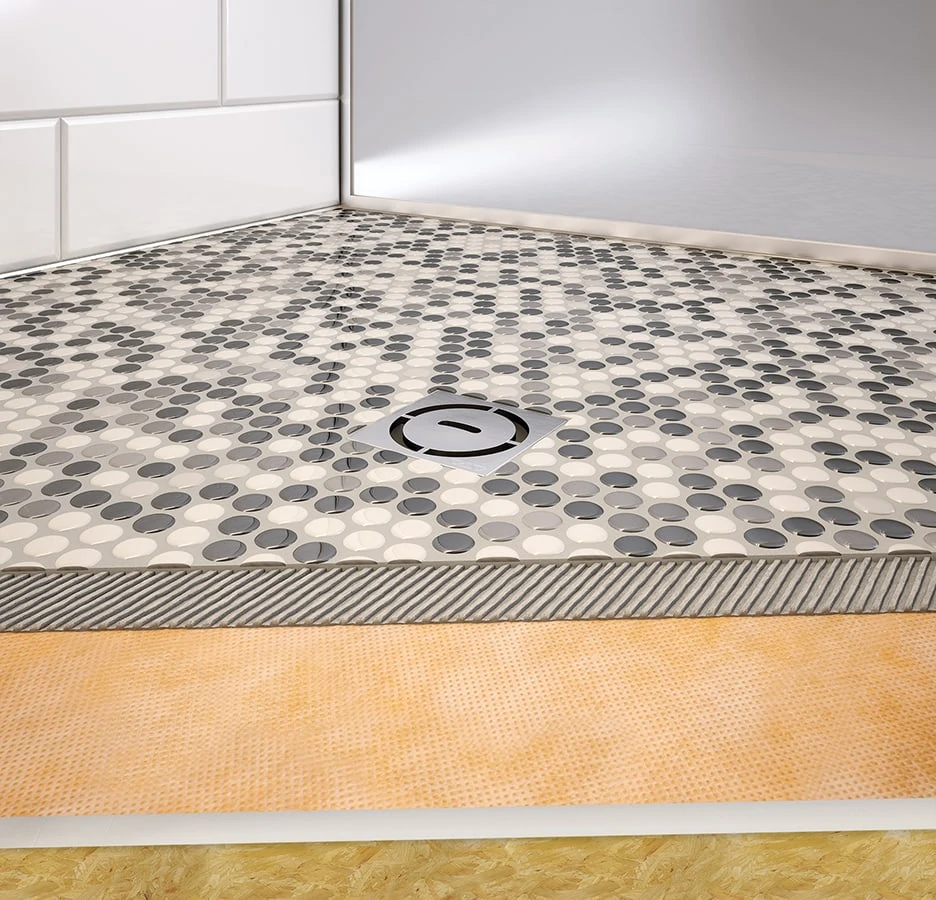 Kerdi Shower Trays and More
Custom tiled showers continue to grow in popularity as homeowners strive to create spaces that reflect their specific needs and desires. Each one is a little bit different. To help create these unique spaces more easily, Schluter-Systems is now introducing 16 new prefabricated, sloped trays for showers with the Kerdi-Drain point drain and Kerdi-Line linear drain. These additional shapes and sizes will make it much easier for homeowners and construction professionals to choose a tray that suits the size of the shower they are building. In addition to increasing the number of sizes available, all Schluter shower trays now feature integrated Kerdi waterproofing on the top of the tray. All shower areas must be made completely waterproof before tiles are installed, so trays with the waterproof membrane pre-installed remove a step from the construction process. The pre-installed waterproofing on these shower trays is easily integrated with Schluter drains and waterproof walls to construct a completely waterproof and vapor-tight environment.
Curbless shower areas have also exploded in popularity in recent years. They have become a very popular design choice for aesthetic reasons and to assist homeowners with aging in place or managing reduced mobility. One of the challenges when constructing curbless showers is to effectively manage height changes between the bathroom floor and the shower floor. To make this process easier, Schluter is introducing three reduced thickness shower trays. These Kerdi-Shower-TT trays feature perimeter heights of 1 inch or less to simplify the design and construction of curbless shower entries. This change in tray design will allow more people to have curbless showers installed in their homes. Visit www.schluter.com or booth N1139.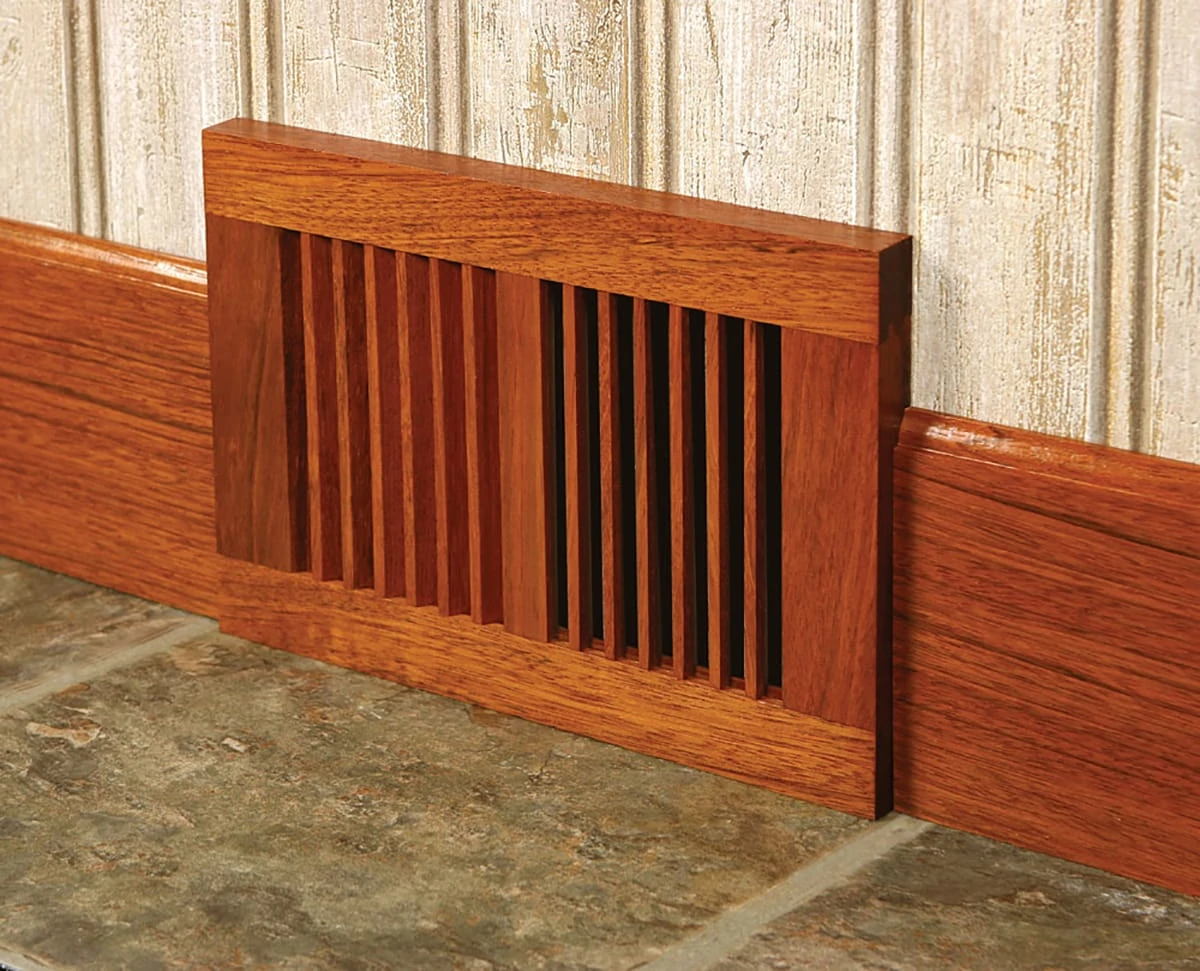 All American Wood Register
AAWR is manufacturer and distributor of soft and hardwood heating and air conditioning registers/vent covers, mouldings/trim and stair treads/risers, as well as custom transitions and other wood products (newel posts, columns, spindles, table tops, chair legs, wall panels, floor tiles and sports platforms). An onsite design engineer can assist you with your special project solution. Standard stock items are shipped within 24 hours, and most custom work is manufactured and shipped within 48 hours. Visit www.allamericanwood.com or booth SU4127.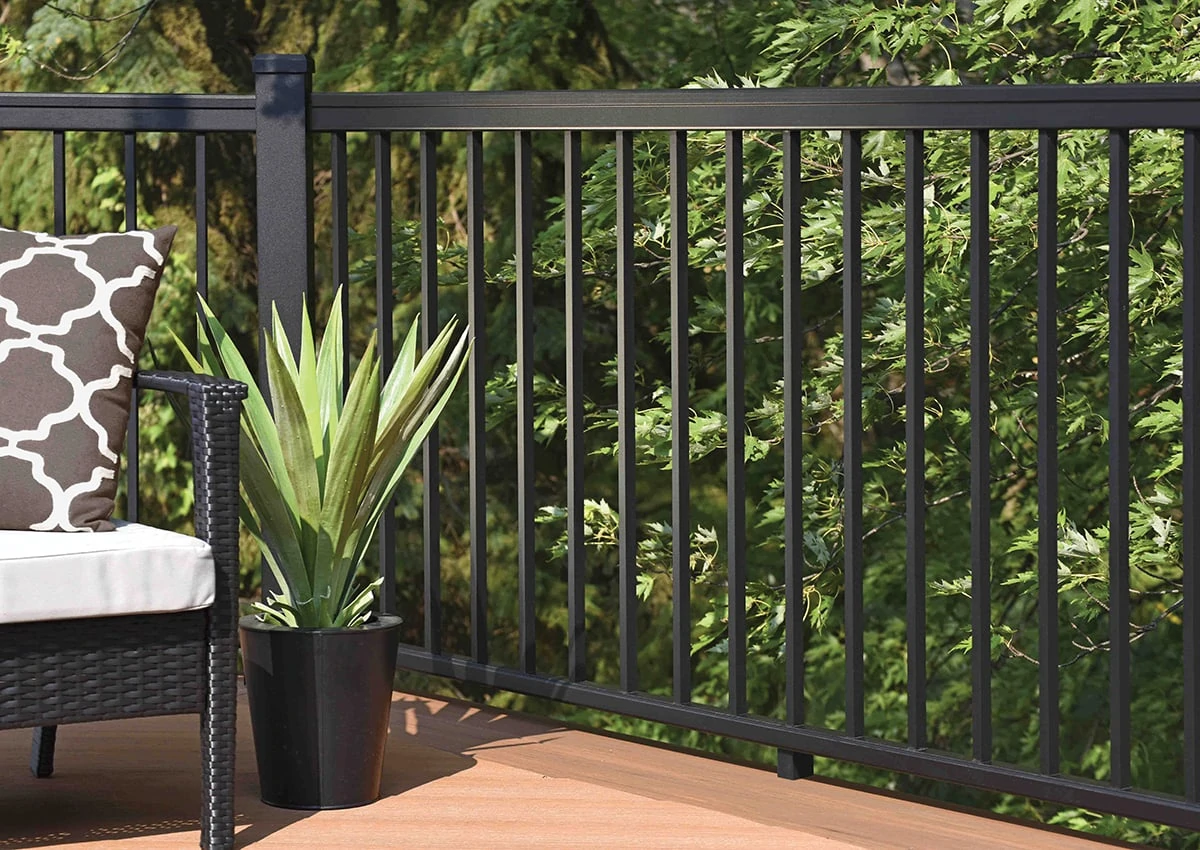 AZEK Impression Rail Express
AZEK Building Products' new Impression Rail Express features a sleek, contemporary style in a pre-assembled aluminum railing panel system engineered for quick installation at the job-site and lasting safety for the homeowners. With no hammers or special tools required, Impression Rail Express features easy assembly on both level and stair applications. Scientifically engineered to last beautifully, Impression Rail Express achieves the sophisticated look of wrought iron with a powder-coated finish and subtle texture in three colors: White, Black and Dark Bronze. The durable finish resists weather and corrosion over time and is backed by a 25-year warranty. Impression Rail Express features a patented technology to securely lock each baluster in place for a rattle-free, full-contact connection without a weld for better aesthetics. Like all AZEK Railing Profiles, Impression Rail Express is certified by third party accredited agencies to meet or exceed IRC requirement. Learn more at AZEK.com or booth N1273.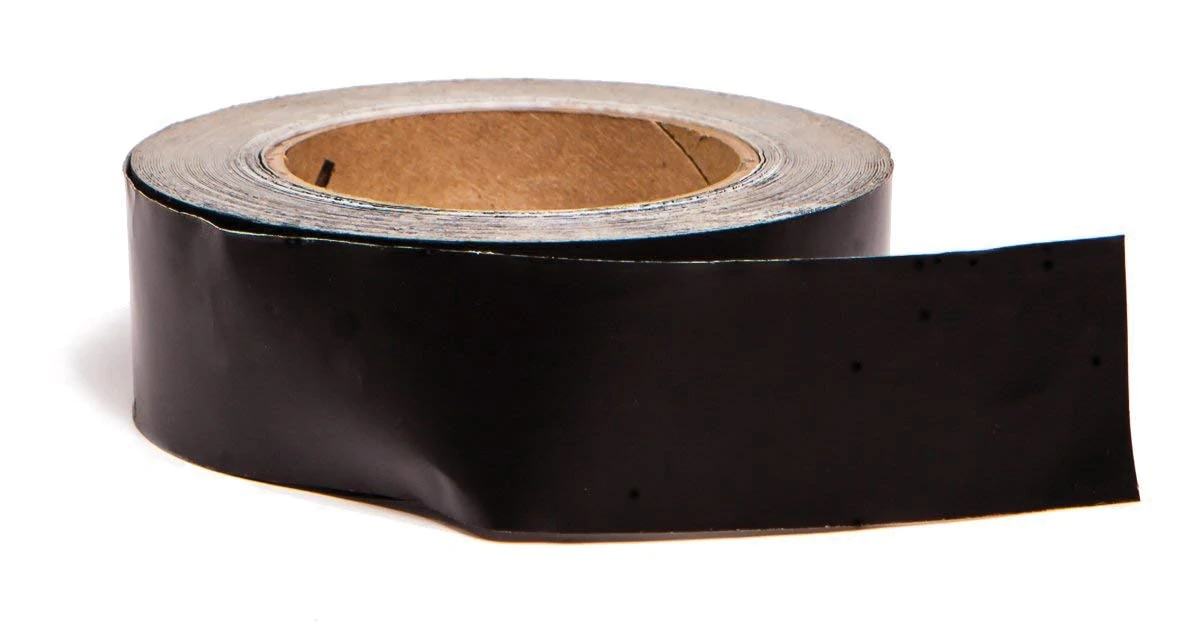 Trex Protect Joist Tape
Trex Protect Joist Tape and Beam Tape is a self-adhesive butyl tape designed to protect wooden joists and beams from moisture that can lead to rot, splitting and the loosening of deck screws and fasteners. Trex Protect works on horizontal and vertical surfaces and is applied as a "cap" (vs. wrapping), which allows the wood to breathe. This butyl-based self-adhesive tape is superior to asphalt-based joist tape and beam tape because it won't bleed, dry out as quickly, or curl up and hold water. As a result, it acts as a moisture barrier between wood and galvanized metal commonly used in construction hardware. Trex Protect Tape has two widths, making it easy and convenient to apply to double beams and joists. Use 1-5/8-in. Joist Tape for joists and 3-1/8-in. Beam Tape on all double beams. Visit trexprotect.com or booth N1113.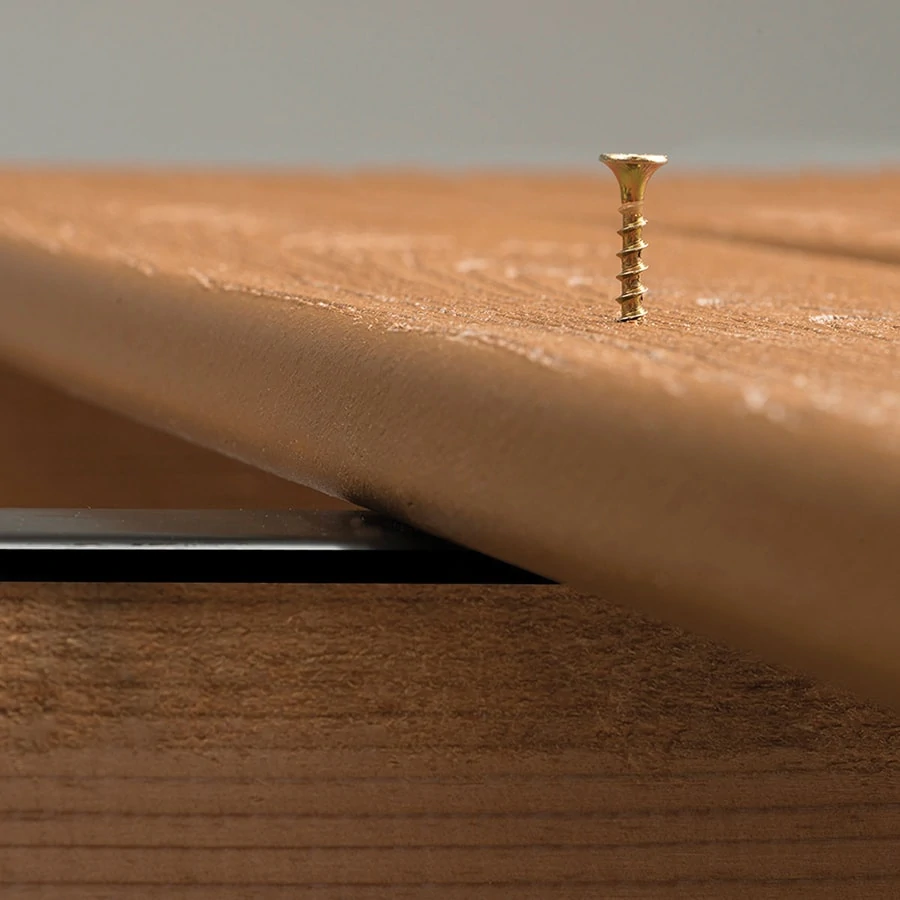 Maze Nails
Maze manufactures quality double hot-dipped nails for fiber cement siding, cedar and red-wood siding, roofing, cedar shakes and shingles, PVC trim products, decking, fencing and post frame building construction. The Maze Double Hot Dipped Galvanized Ring-shank Roofing Nails are Miami Dade County Approved.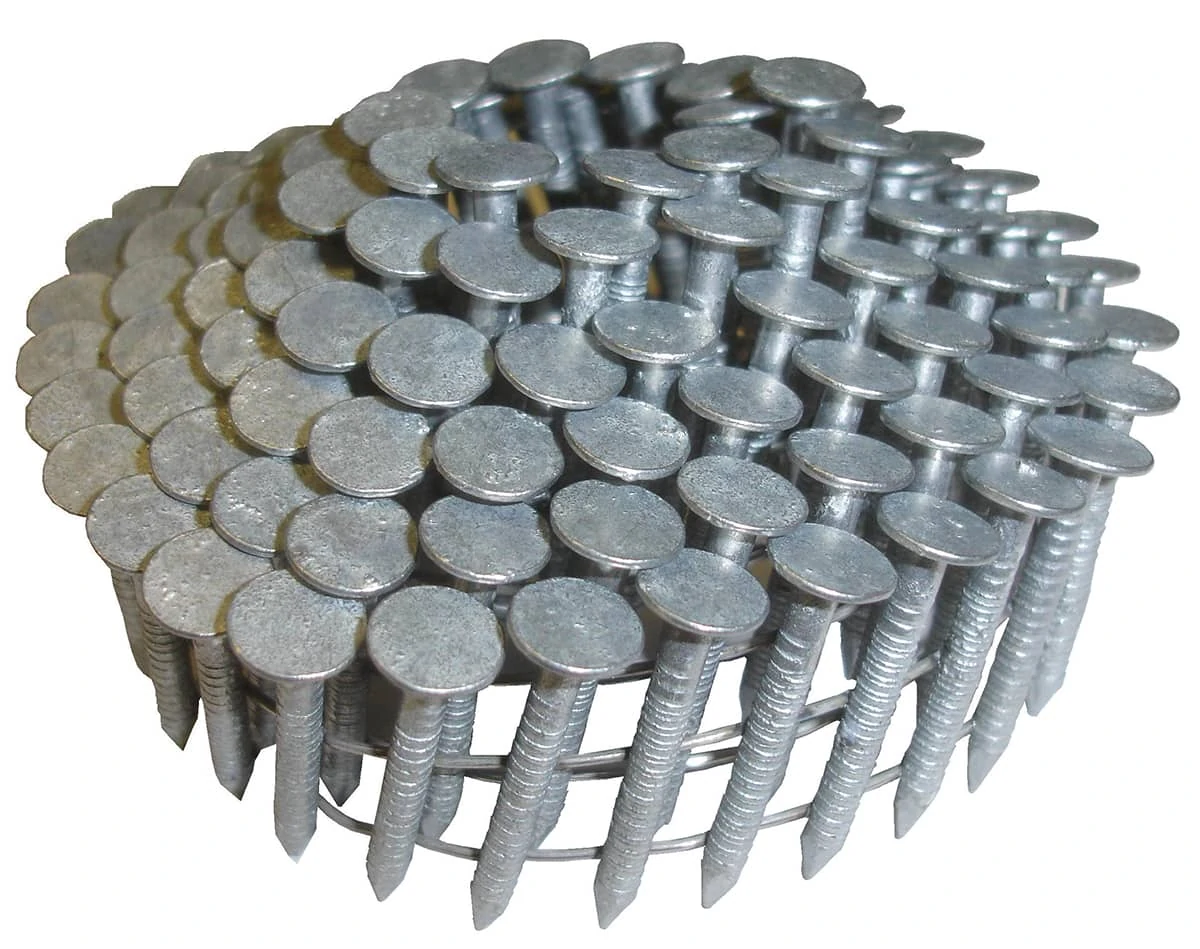 All Maze Nails are 100-percent Made in the USA from recycled re-melted steel, making them eco-friendly for sustainable building practices. Visit www.mazenails.com or booth C7946.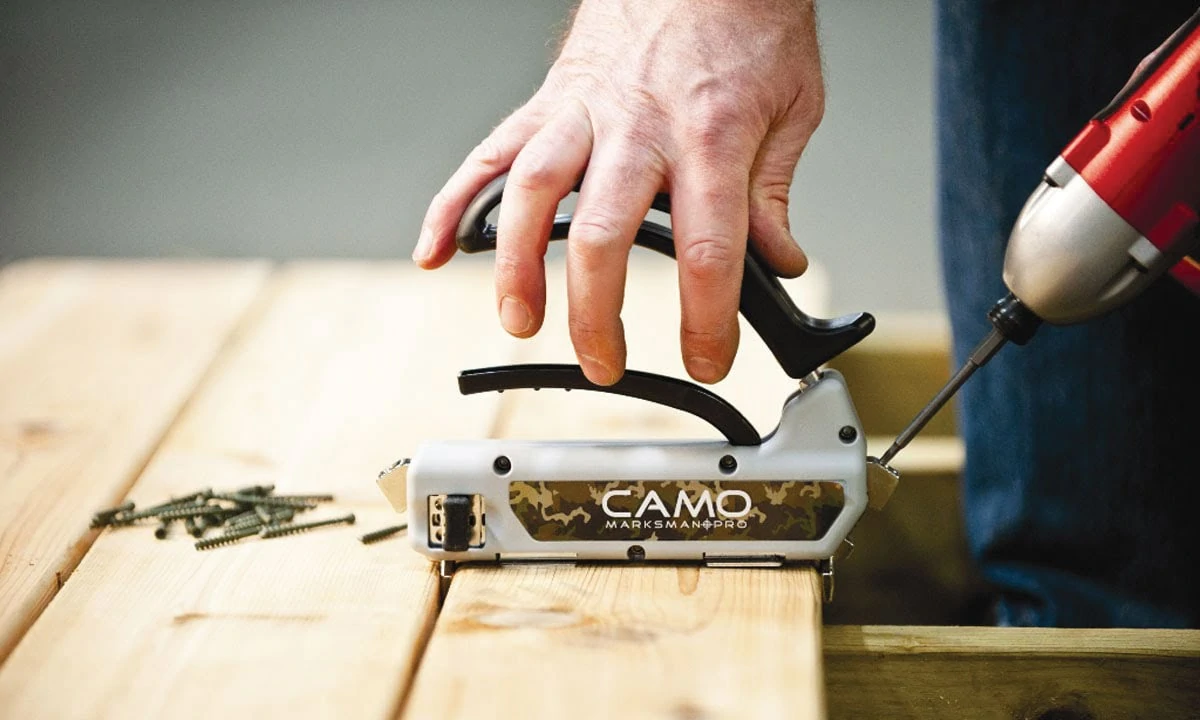 Faster, Easier CAMO Edge Fastening
CAMO Edge Fastening is an innovative fastening system that is a faster, safer and easier way to fasten deck boards. It actually fastens into the edge of the deck board and into the joist. The system consists of guides, proprietary screws and drill bits that create a beautiful, fastener-free surface that is "barefoot approved" for virtually any type of decking. It ensures a safer deck that won't rack or come up because it's fastened on both sides of the board.  Simply load the proprietary deck screws into the hand-held guide that positions them to be driven into the edge of the deck boards and provide automatic gapping. Special driver bits are included with the screws to ensure depth of drive.
CAMO offers several guides including the Marksman Pro, Marksman Pro-X1, MarksmanPro-NB and the no-gap guide, Marksman Edge, which range in cost from $20 to $50. They work with any decking material—composite, PVC, and most soft and hardwood species, with variations to accommodate nominal 6-in. boards as well as narrow boards. CAMO also features a variety of spacing choices, including a no-gap option for treated wood decks that can also be used with secondary spacers when wider gaps are desired. The company's comprehensive warranty not only covers the CAMO screws, but also the deck boards when installed with the CAMO system as an added assurance to the deck board manufacturer's warranty. If the deck boards are damaged by CAMO fasteners when installed following the manufacturer's installation instructions, CAMO will replace the damaged deck board. To learn more, visit www.camofasteners.com or booth N963.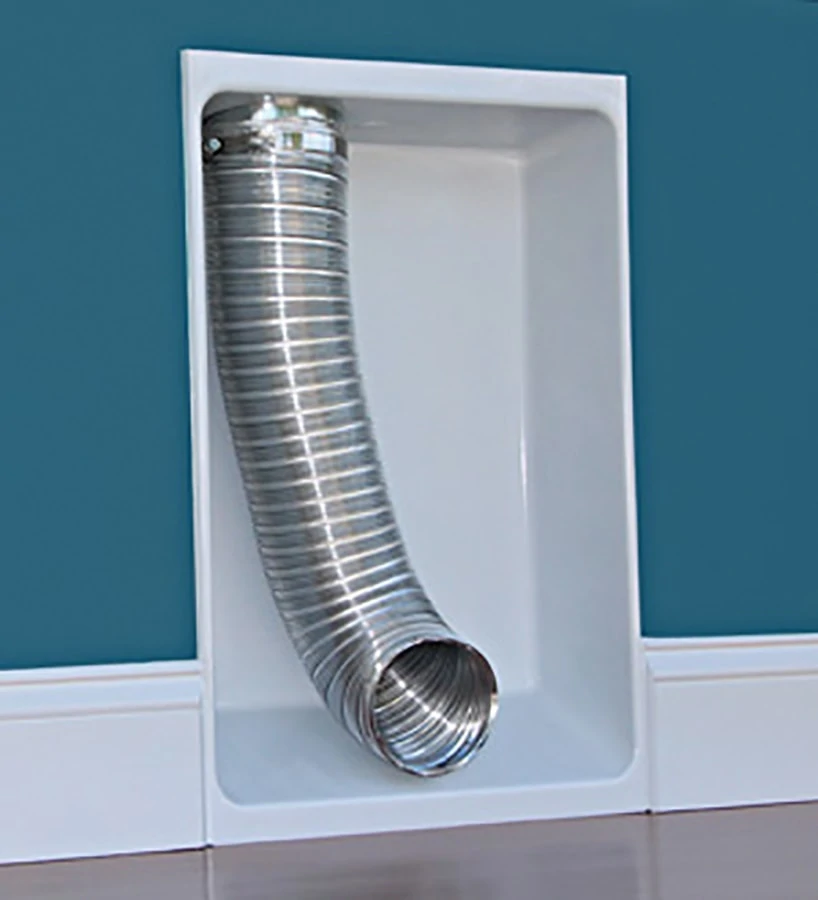 Dryerbox DB-480
Give the dryer some space, with the DB-480 from Dryerbox. Made in the USA, the Dryerbox  is a recessed exhaust receptacle installed during new construction to prevent bends or kinks—problems that can lead to a home fire—in the flex duct hose. With the Dryerbox, the dryer can be placed flush to the wall without crushing the exhaust hose or otherwise restricting airflow. For builders who choose the DB-480, they're not only providing a higher level of home safety to their customers, they're providing freedom of design, energy efficiency, and a product that shows homeowners they care about their craft and their  customers. Visit www.dryerbox.com or booth SU3607.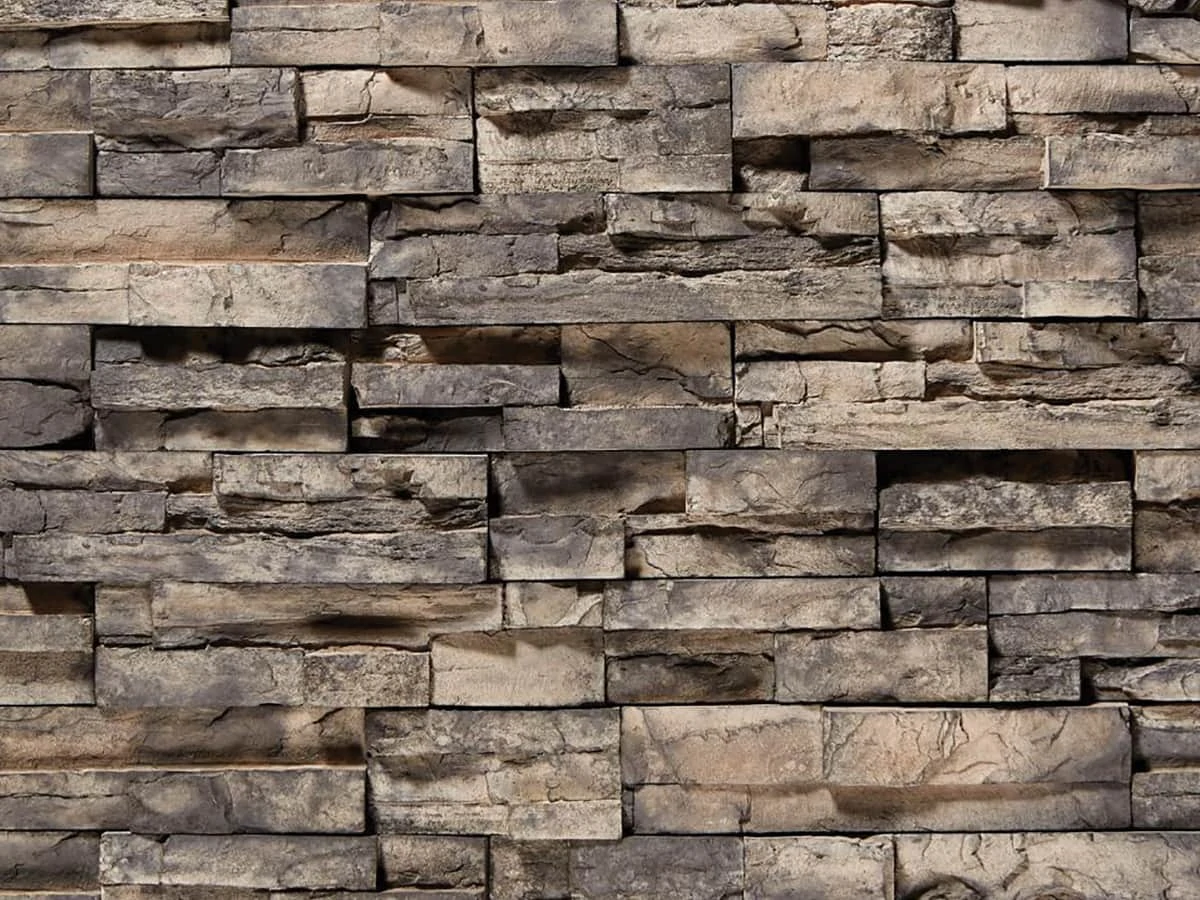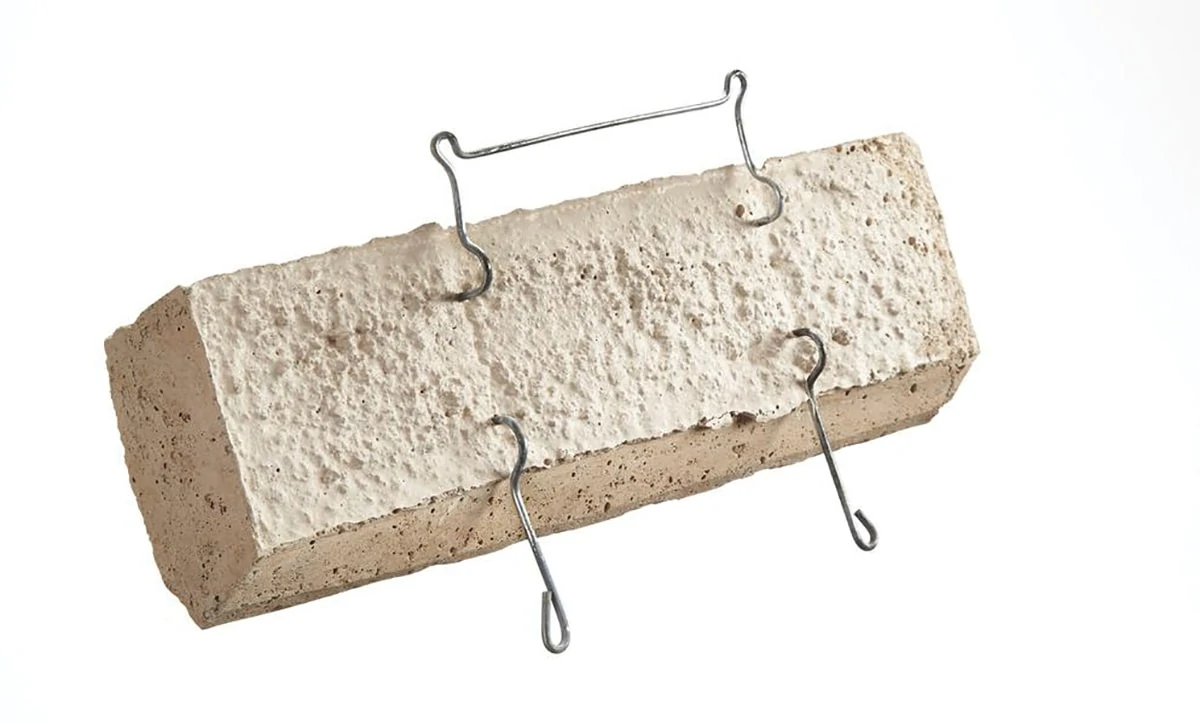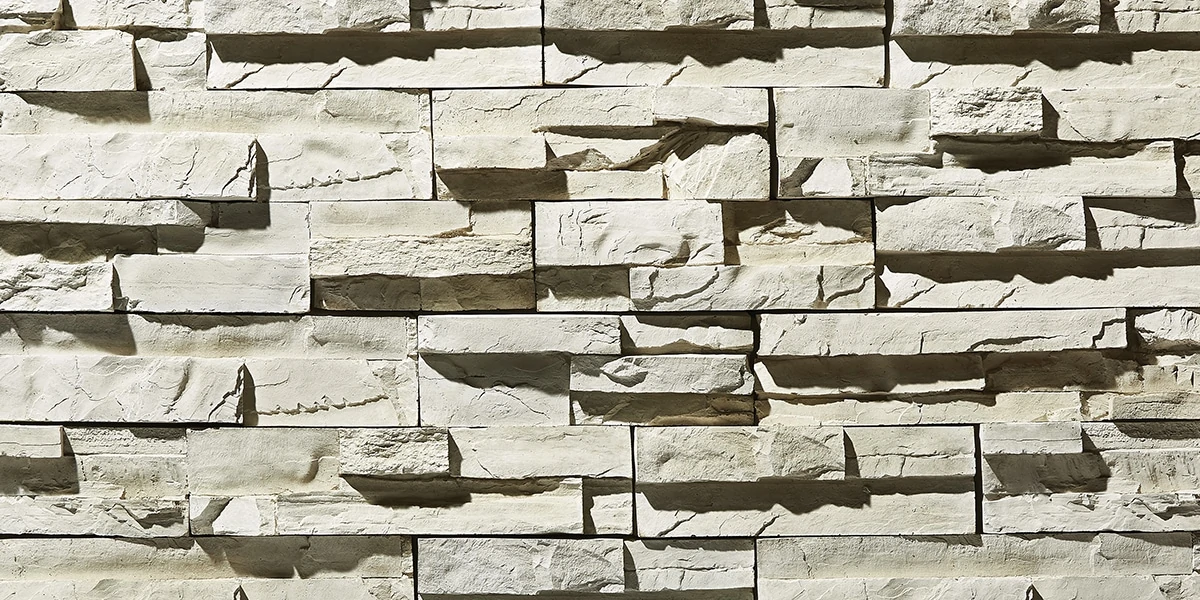 ClipStone Mortarless Stone Veneer
ClipStone will be showcasing several new profiles at IBS 2019, among them: Osceola ProStack. Osceola has long been one of the most popular colors in the Environmental StoneWorks' showroom, and has now made the move over to ClipStone. Picture a clear, Arctic white with just a hint of blue—that's the clean, sparkling beauty of Osceola. ClipStone Mortarless Stone Veneer was the first individual mortarless stone veneer installed with common tools, and has since grown exponentially. Now available nationwide through quality building material retailers, ClipStone features a no mortar, no mess installation and is offered in two profiles: Ledgestone and ProStack. Visit www.myclipstone.com or booth C2241.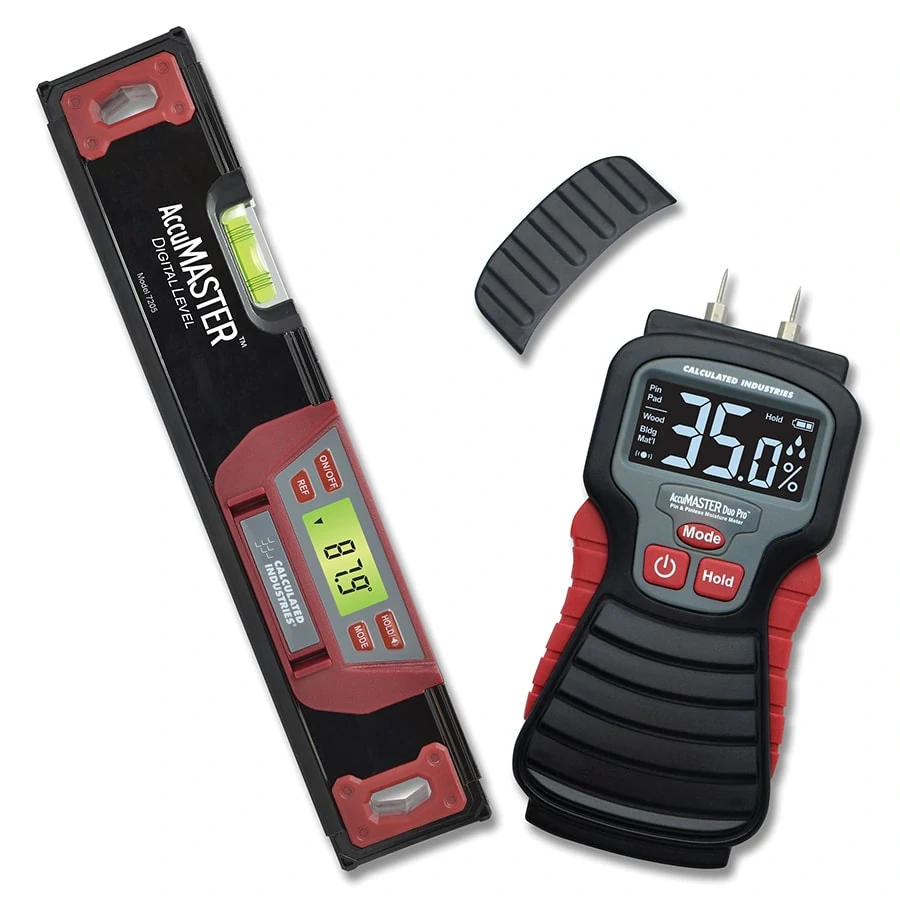 Calculated Industries Construction Solutions
Calculated Industries (CI) introduces its new 10-in. Digital Level and Duo Pro Pin and Pinless Moisture Meter, both to be displayed at this years Builders' Show. The new Accumaster 10-Inch Digital Level provides ±0.2° accuracy along with versatility to check pitch in inches of rise per foot; slope in percent or degree, along with true level and relative angle measurements. The Accumaster Duo Pro Pin & Pinless Moisture Meter combines the best of both worlds with moisture meters. Using its pin function enables you to get precise moisture readings in a narrow area. The pinless option allows you to check moisture up to 3/4 inch into a hard surface without marring the facade.
In addition to the new tools, CI will provide live demos of  their popular builder calculators and take-off tools. Including the industry-standard construction math calculator the Construction Master Pro available as a handheld calculator, a desktop calculator, a mobile app and for PCs. Additionally, other members of the Construction Master family will be available for review including trade-specific calculators for Concrete, Excavation, Landscape, Electrical, Pipefitting, Estimating, Machining, Welding and more.
Calculated Industries also offers Scale Master Pro estimating and takeoff tools that help speed up takeoffs from out-of-scale blueprints as well as Wheel Master digital measuring wheels to measure jobsites, athletic fields and landscape projects. CI's laser measuring tools enable one person to measure jobs quickly and exactly. Visit www.calculated.com or booth SU928.

ForceField Air & Water Barrier System from Georgia-Pacific 
Ideal for residential or light commercial construction, the ForceField Air & Water Barrier System from Georgia-Pacific consists of engineered wood sheathing panels which are laminated with a proprietary air and water barrier. Installation is easy: ForceField panels install just like standard OSB or plywood sheathing. Once installed and taped with ForceField seam tape, the system creates an integrated air and water barrier for your structure, eliminating the need for separate house wrap. Time and labor costs are saved, which ultimately lowers the total installation cost. Visit https://buildgp.com/forcefield/ or booth C3338.

Caesarstone
Caesarstone is a leading manufacturer of premium quality quartz surfaces. Established in 1987, the company pioneered high-quality surfaces utilizing advanced technologies and expertise. Caesarstone continues to lead the industry with new trends and colors of high-quality surfaces consisting of up to 93 percent quartz, they retain the cool tactile qualities of nature's strong stones with enormous application possibilities including kitchen countertops, bathroom vanities, wall panelling, furniture and more. Caesarstone's rich variety of colors, patterns and  textures enable customers to find their 'ultimate surface' and create their own unique space. The company's extensive designs are constantly evolving and developing to meet the latest global trends and the highest level of international quality standards. Visit www.caesarstoneus.com or stop by booth N1163.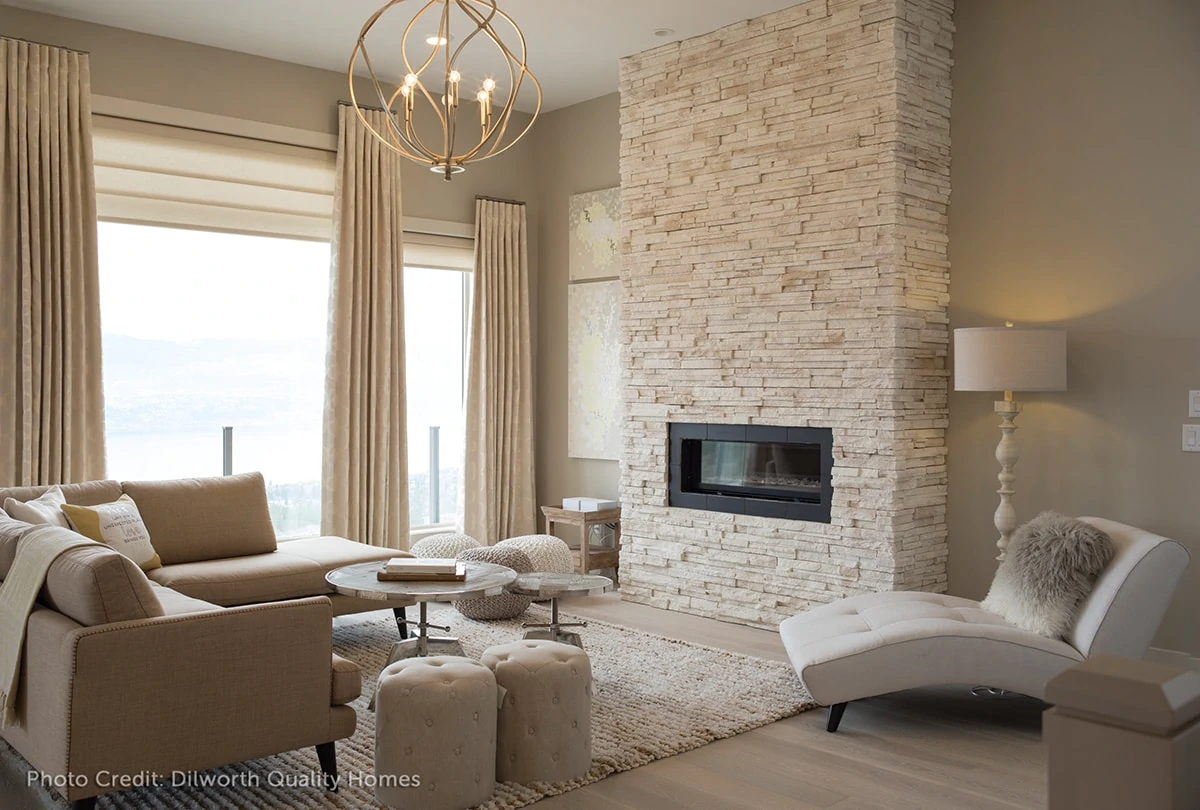 Cultured Stone
Cultured Stone originated the manufactured stone veneer category and continues to lead the industry. Backed by a 50-year limited warranty, Cultured Stone products are engineered to meet the strictest requirements in the industry and contain an average of 50 percent pre-consumer recycled content. Pro-Fit Terrain Ledgestone is a perfect option for builders, architects and remodelers looking for a precision-fit stone veneer that meets today's highest green-building standards. Available in four color palettes—Arctic, Ethos, Trek and Arcadia—the new line blends fine Cultured Stone textures and relief patterns to provide exquisitely engineered, contemporary design options. Like all Pro-Fit products, Terrain Ledgestone offers a practical way to achieve a tailored ledgestone look with small-scale, low-relief stones. It's quick and easy to install because it isn't applied one stone at a time. Instead, the primary building blocks are groups of small stones meticulously bundled together to form modular components of equal height. Visit www.culturedstone.com or booth C4519.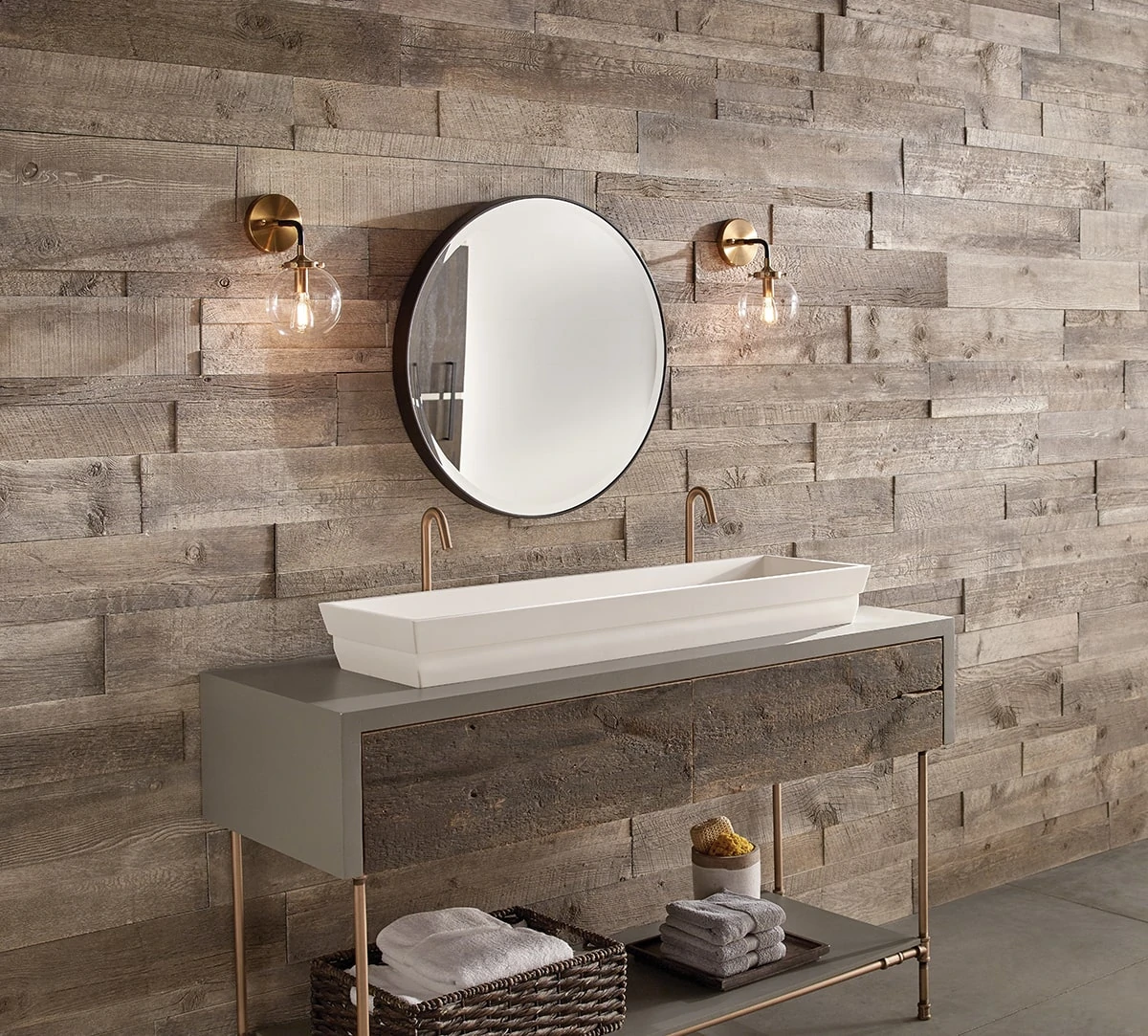 Eldorado Stone
With more than 150 color palettes, 20 national profiles and over 30 regional profiles, Eldorado Stone has the perfect fit for any residential or commercial project. The company currently operates manufacturing facilities in several states with regional distribution centers across the U.S., creating authentic architectural stone and brick veneer, fireplace surrounds, fire bowls and outdoor living products. Every stone and brick is cast from a special mold of an actual natural stone, then hand-painted by artisans and arranged by hand into various configurations to make sure the forms complement each other with regard to shape, texture, size and detail. One of the company's most popular products is a profile that embodies the timeless charm of weather-worn, aged barn wood and preserves it in a durable, low-maintenance form. Vintage Ranch reveals the authentic look and feel of oak, Douglas fir and pine in an easy-to-install panelized format, combining planks of varying height and depth to provide the ambiance of real wood in a variety of indoor and outdoor spaces. Made of concrete, Vintage Ranch is durable, sustainable and easy to install.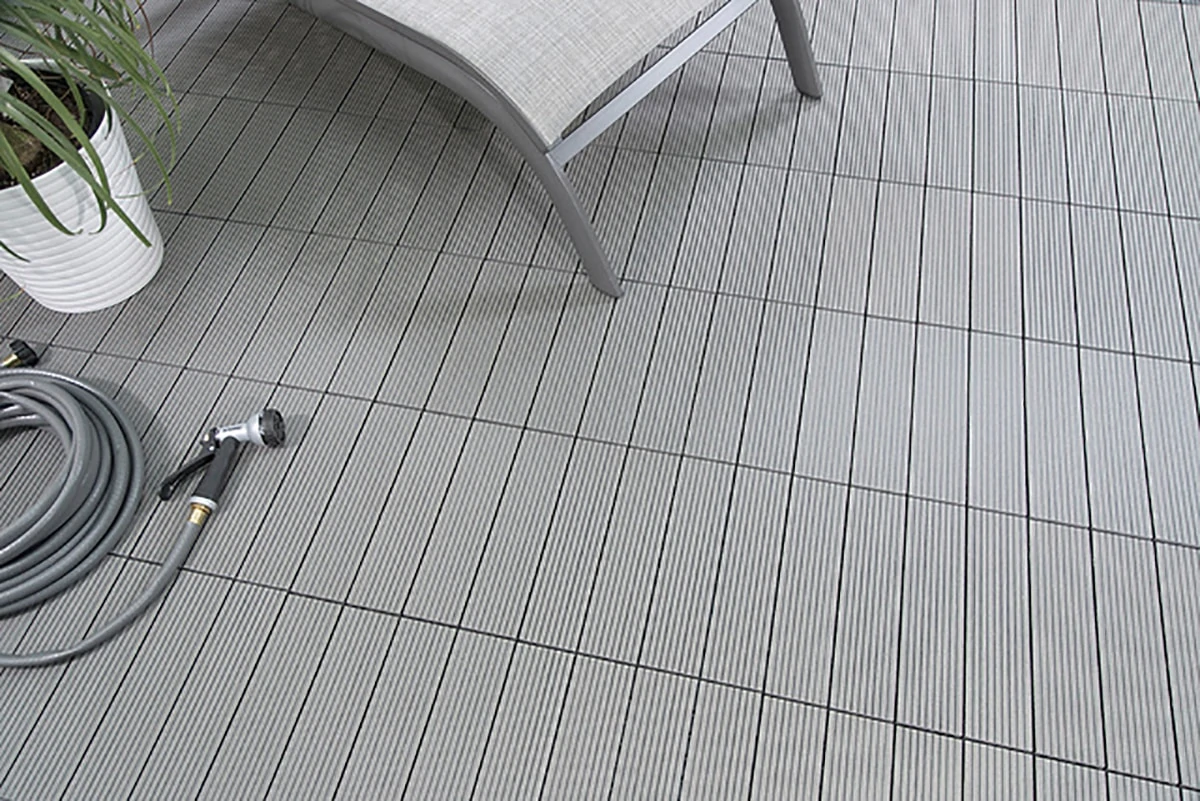 BamDeck Composite Decking
Cali Bamboo's ultra-modern bamboo composite decking is being relaunched as BamDeck 4G with an updated construction. The new planks maintain customer-favorite features like a smooth, matte finish and recycled composition. The redesigned planks are scalloped on the bottom and grooved on the sides for easy, DIY installations with Cali's universal hidden fastening system. Planks come in a wide plank size (8 ft. long x 8-1/4 in. wide) and in extra-long (16-ft. long x 5-7/16 in. wide). In a world of composite decks all attempting to mimic wood, BamDeck's understated texture and classic, versatile colors stand out from the pack. Planks sport a solid composition with uniform hues from top to bottom and never require sealing or staining.
Best of all, BamDeck 4G retains the same sustainable bamboo composite formula eco-minded installers love. Planks are made of 60-percent reclaimed bamboo fiber left over from the bamboo flooring manufacturing process, and 40-percent recycled HDPE (high density polyethylene) plastics. This unique composition makes planks better protected from the elements and resistant to mold, mildew and insects. Visit CaliBamboo.com or booth SU4610.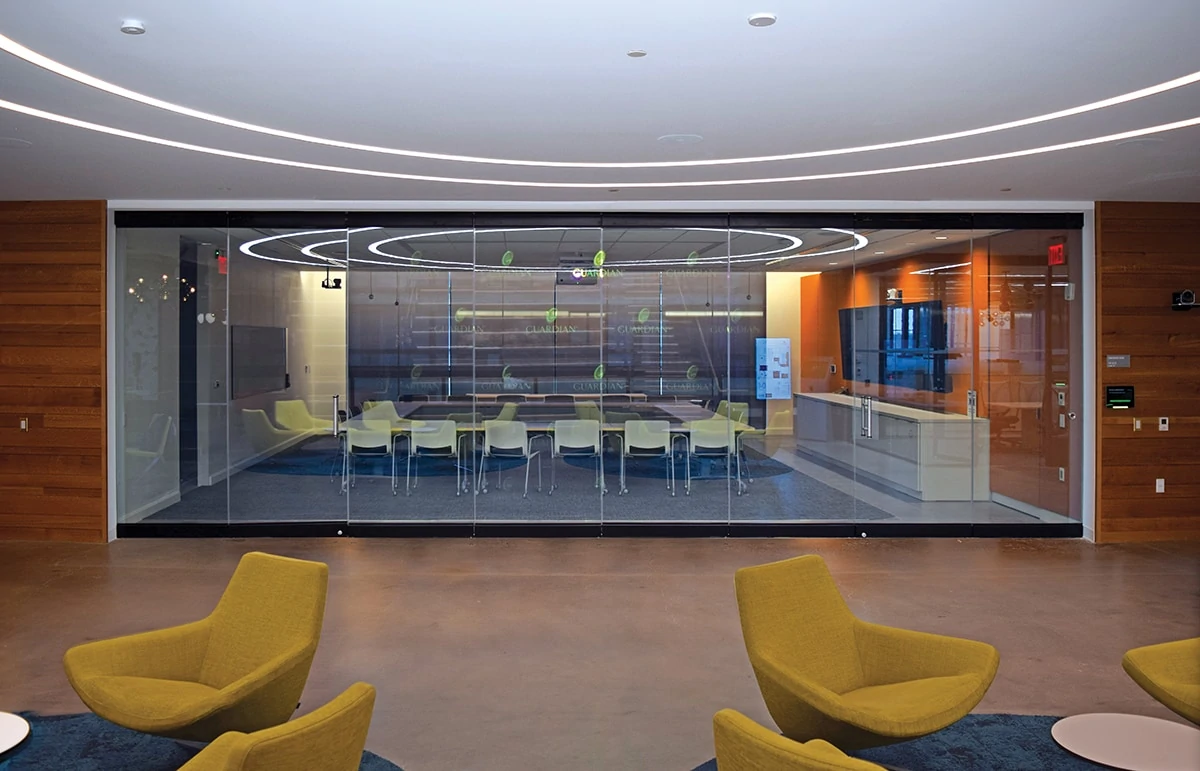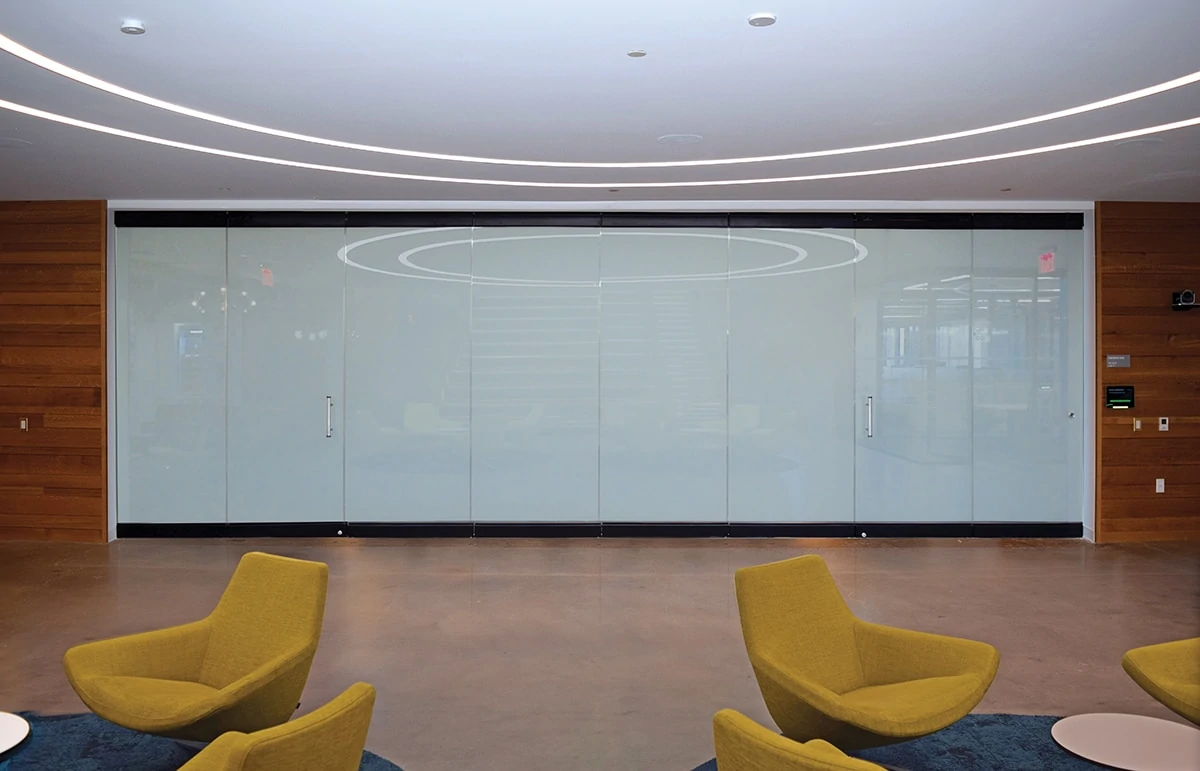 NanaWall Systems
NanaWall Systems' WhiteOut is the first individual panel frameless opening glass wall system that provides visual privacy or transparency on demand for commercial and residential applications. Using the best dynamic glass available, the glass wall panels go from clear to white or vice versa at the touch of a button. The opacity allows the system to be used as a whiteboard or projection screen for maximum space efficiency, making it a truly multifunctional product. Due to its opacity, there is no additional need for costly drapery or shades required, maintaining a clean aesthetic for any setting. WhiteOut provides privacy on demand without any vertical interruption since this all-glass system has no stiles. It is wireless and operates easily with a remote control, and the operation of incorporated swing panels causes no interference to the glass activation. Visit nanawall.com or booth C3046.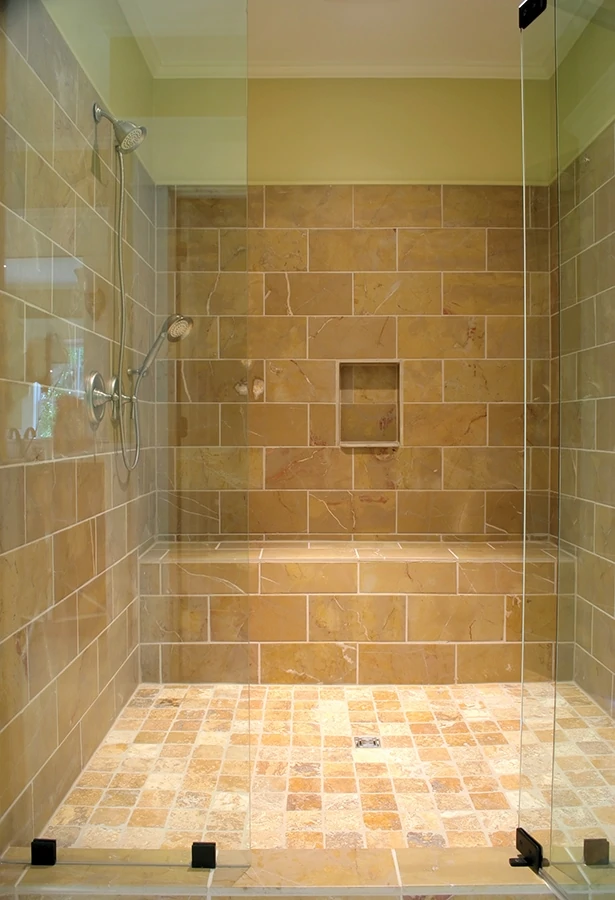 Goof Proof Showers
Mark E Industries has created eight products to simplify the art of shower and tile installation by focusing on some of the industry's more difficult and time-consuming tasks. These tools save the installer the valuable time required to complete such tasks, without the problems that can occur with traditional methods. Installing a shower pan is now easy, less time-consuming, and less expensive with Goof Proof products that guide the slope of the floor. The products not only assist the professional contractor but any do-it-yourselfer looking to create a tile shower installation of any size or shape with consistently perfect results every time. A shower pan can be water-proofed with many different membranes on the market today, and the Goof Proof products such as Pre-Pitch, Kirb-Perfect, Quick-Pitch or Handi-Kirb will work with all liners currently available. Visit markeindustries.com or booth N1072.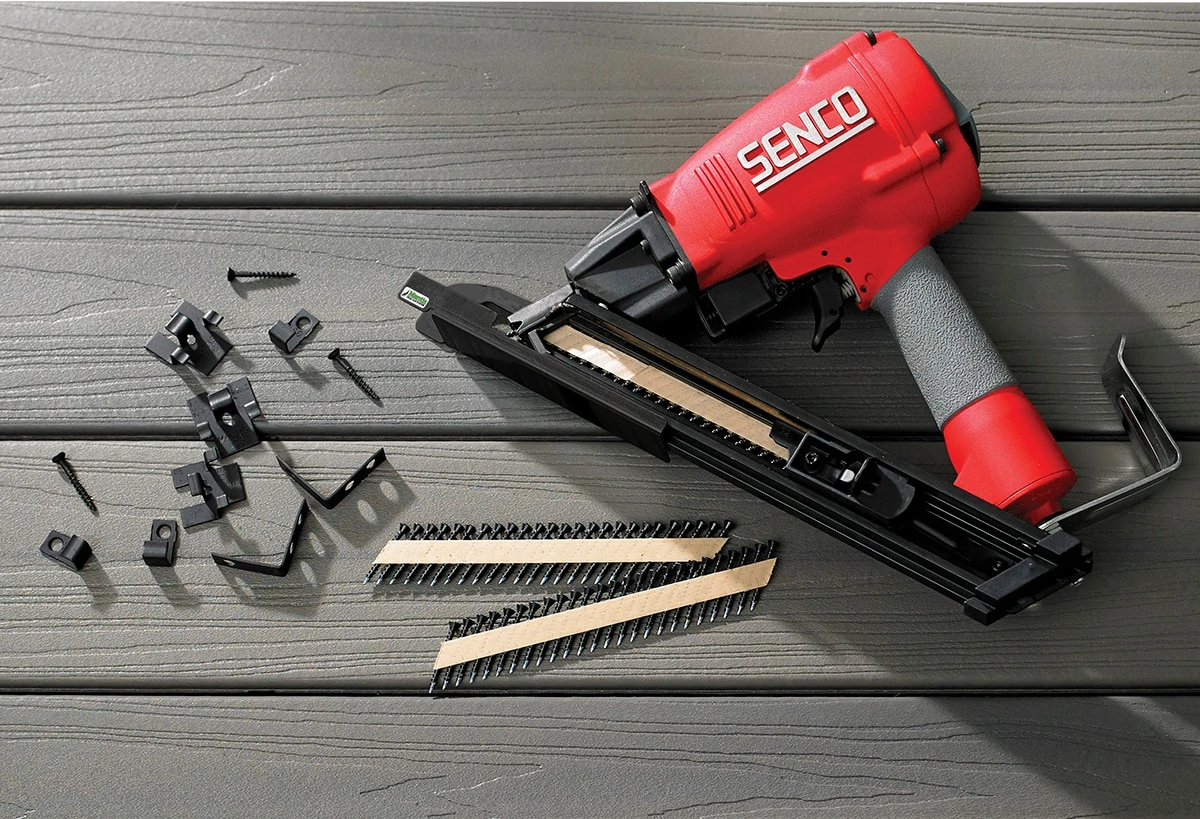 Mantis Hidden Deck Clips
Sure Drive USA manufactures a wide variety of deck fastening solutions. The company's hidden deck fastener line includes The Mantis Clip for grooved boards, voted as the easiest hidden deck fastener to install. The RCS pneumatic tool with E-Z Slide attachment is now made by Senco to install the Mantis Clips using Ballistic Nail Screws to fasten grooved decking up to 75 percent faster than conventional methods. Mantis fasteners can also be installed using standard hand-drive screws. Sure Drive USA's Deck Pack contains enough Mantis clips and screws to install 250 square feet of decking. Mantis clips are also available in a 50-square-foot box that includes start and finish clips.
The Mantis Clip is recommended by top decking manufacturers such as MoistureShield, Trex, Latitudes, ChoiceDek, Modernview and more. Made in the USA, the Mantis Clip is available in four profiles to precisely fit specific boards. Unlike other "generic" clips on the market, the Mantis is built with a base that promotes airflow to protect the deck structure. Visit www.suredrive.com or booth C6748.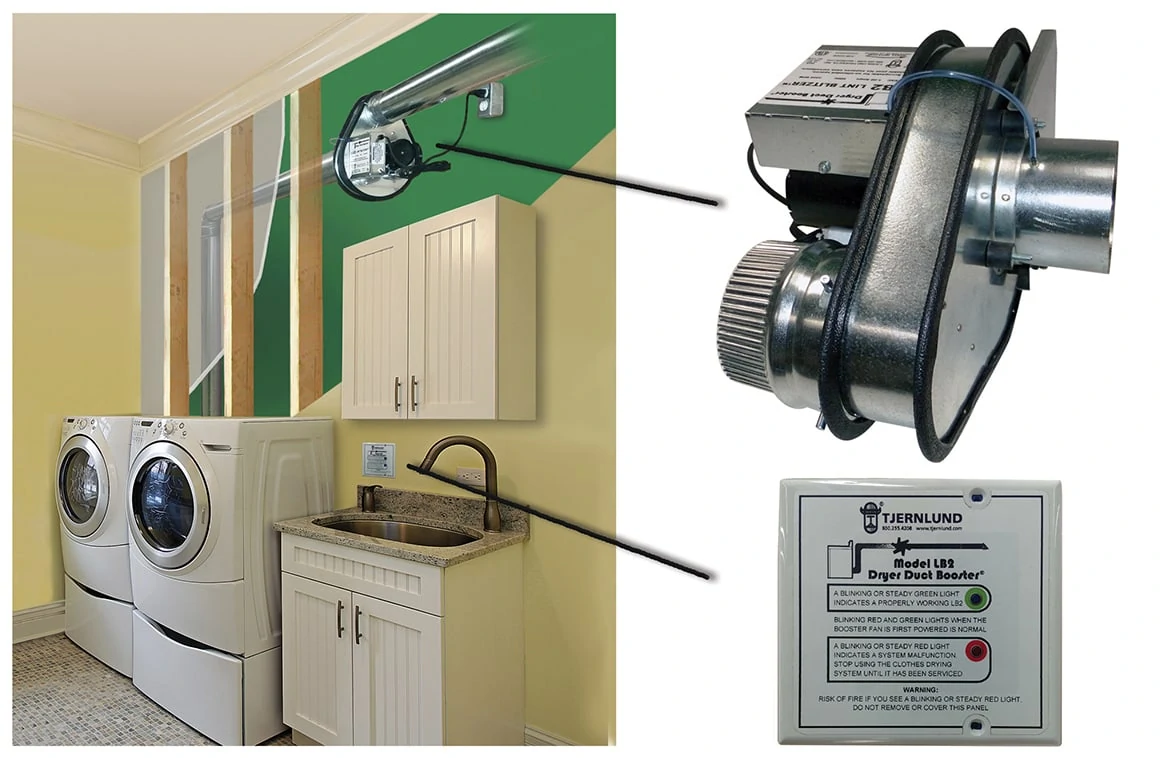 Dryer Duct Booster Fan from Tjernlund
The No-Clog Clothes Dryer Duct Booster Fan enhances safety, saves energy and improves drying times. Plus, the IBC requires a dryer duct booster if duct length exceeds 25 equivalent feet. This unique LB2 booster fan offers a 5-year no-clog guarantee and the potential of reducing clothes drying time up to 60 percent to save energy, while incorporating features that allow it to be listed to the updated DEDPV, Dryer Exhaust Duct Power Ventilator supplement to UL705. (The 2015 IRC restricts use of dryer booster fans to those tested to the DEDPV supplement.) Adding dryer booster fans in clothes-dryer ducts has increased substantially with the placement of laundry rooms that are not adjacent to outside walls. The Model LB2 booster fan is rated for duct lengths up to 150 equivalent feet. The LB2 booster fan attaches easily to 4-in. rigid or flex duct and plugs into an electrical outlet. A display panel mounted near the dryer confirms operational status and faults. It communicates via a factory-connected low voltage cable to an on-board booster fan control, monitoring performance to operate the booster fan in sync with the dryer and to stop fan operation if duct temperature exceeds 165˚F (or signal if the duct becomes blocked). The heart of the LB2's effectiveness is its exclusive no-clog, lint-handling blower design to eliminate regular cleaning of lint from the housing and blower wheel. Visit www.dryerboosters.com or booth SU460.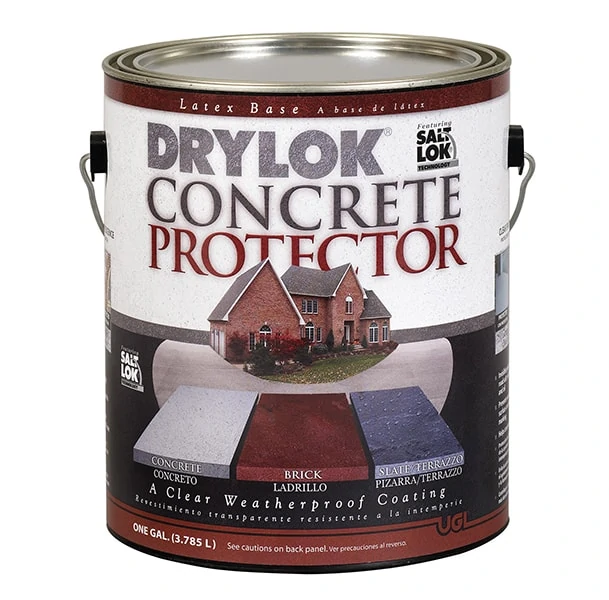 UGL Drylok
Drylok Concrete Protector from United Gilsonite Laboratories (UGL) is a clear protective penetrating sealer for vertical and horizontal surfaces. It is formulated as a moisture vapor barrier and reduces the chance of reoccurring efflorescence with the incorporation of SaltLok Technology. This hardens masonry surfaces prior to top coating and prevents excessive dusting, surface cracking and pock marking. Visit www.ugl.com or booth SU1665.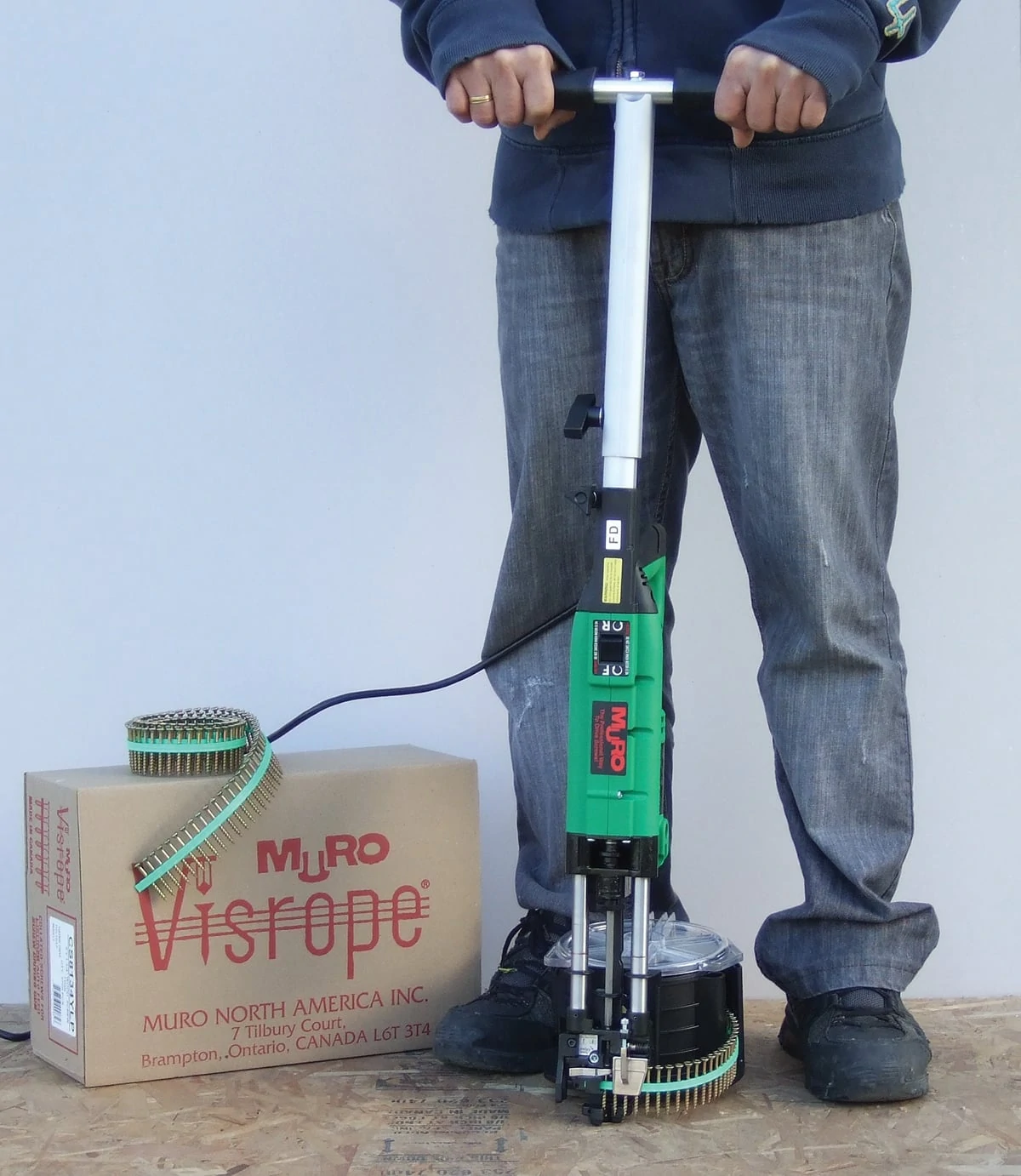 Muro Auto Feed Screwdrivers
Muro, one of the original developers of Auto Feed Technology, still remains prominent within the industry 30 years later. Speed, while important, is not the biggest advantage gained by people utilizing a Muro Auto Feed Screw System. Consistency and ease of use are more important factors and is why these tools are so popular. Gone are the sore backs and sore knees normally associated with driving screws on deck surfaces. Muro's easy-to-load 150 screw coils and no-jam design along with the height-adjustable handle allow users to work standing up for hours on end. The built-in countersinking feature removes the guesswork when driving and seating screws, ensuring the same depth each and every time.
Screw development has also come a long way over the years, with twin fast threads and special screw tips that eliminate the need to pre-drill, and nibs under the head for countersinking. Everything can now be completed in one simple operation; just drive the screw and you're done. Plus, Muro has screws for practically any construction applications, even offering tools that can drive screws up to 4 inches long—another first in the industry. Visit www.muro.com or booth C8743.