It's that time again—the holidays. As matter of fact, "that time" seems to arrive earlier every year and if retail stores were to have their way we would all be Christmas shopping in July. So it's never too early to consider gift ideas for your favorite home-improvement enthusiast. The EHT staff has compiled some suggestions of tools and gadgets—some big, some small—to brighten the faces of your favorite DIY'er this year. Take a look, make your list, and have a great holiday season.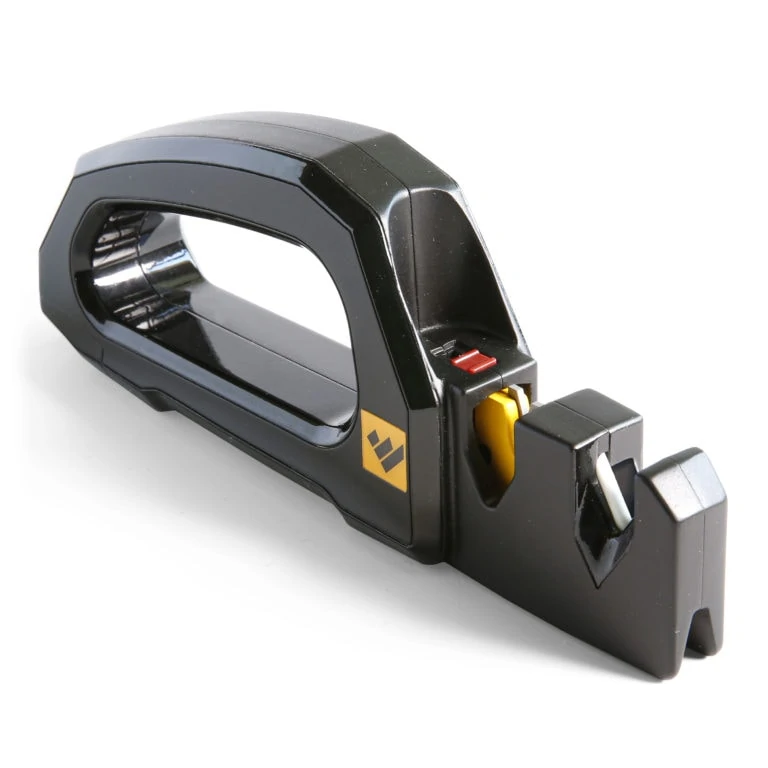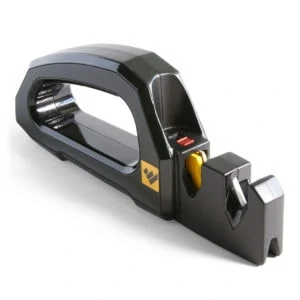 Work Sharp Pivot PRO Knife & Tool Sharpener
The Work Sharp Handheld Pivot PRO Knife & Tool Sharpener quickly and easily restores factory sharpness to knives and a wide range of edge tools. Convex Carbides quickly restore a sharp edge; while the fine grit ceramic rods hone a knife edge to factory sharp results. Pivot Response follows the curve of the blade when sharpening making it easier and more consistent. Includes two additional dedicated sharpening modules, one for fine edge lawn & garden tools and another for scissors and shears. Medium grit diamond plate provides the perfect solution for sharpening a wide range of blades, including axes. Handheld design is effective for use both on a work bench or countertop and out in the yard or at camp. Scissor and Shear sharpener can be removed from handle for convenient use where and when you need it. Sharpens knives, scissors, garden tools, pruners, shears and more.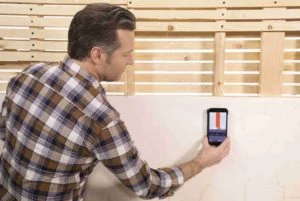 Walabot DIY Plus
Walabot DIY Plus is the ultimate home improvement tool that can see through and detect items within the three main types of walls used in U.S. homes: lath and plaster, concrete, and drywall. Using Vayyar's highly advanced imaging sensors, Walabot DIY Plus can see up to four inches into a wall and create a 3D image of what's inside in real-time. Part of Vayyar Imaging's Walabot consumer product line, Walabot DIY Plus brings "Superman vision" to homeowners by letting them see through their walls to tackle any home renovation, construction and DIY project. Visit www.walabot.com to learn more.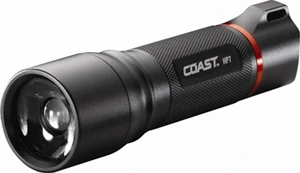 Coast HP7 Flashlight
A longtime EHT staff favorite, the HP7 flashlight features the latest in LED technology. Coast's Pure Beam optics produce a pure, bright consistency across the entire beam, whether you want the tightest spot or widest flood of light. The unique spot-beam optics provide a clear, bright center, while also showing a wide angle "halo" so you can see what's going on around your primary target. The HP7 flashlight is housed in a rugged 5.5-in. aluminum casing. It projects 207 lumens of brilliant light delivering a runtime of 3.5 hours. It has a beam distance of 613 ft. and offers high and low beam modes. Visit www.coastportland.com.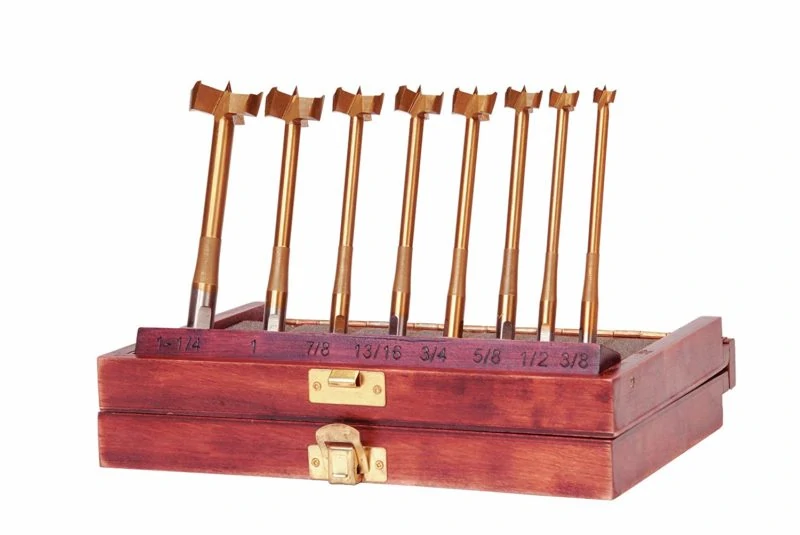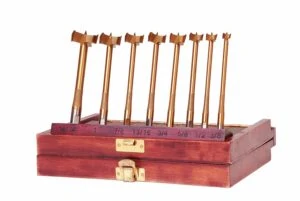 TG Tools Kik Forstner Bits
Forstner bits are the best choice for drilling precise, flat-bottomed holes in wood. The radial cutting edges shear wood fibers at the edge and bottom of the hole, creating a smooth bore with an exact diameter. The Kik Forstner bits from TG Tools actually have nine cutting edges, which permit cutting curved paths, channels, routing and milling in wood and plastics. They can cut on the edge of a block of wood to create channels, and can also be used to create overlapping holes. The Kik bits also come in a nice, dovetailed wooden box to protect the cutting edges.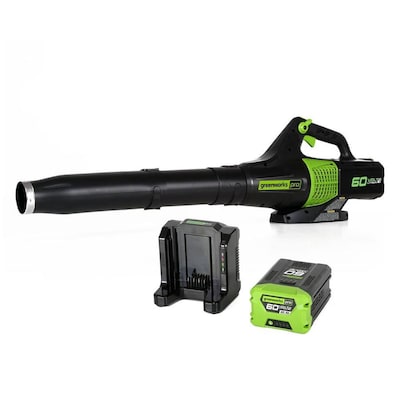 Greenworks Pro 60V Blower
Give the lawncare gift that can be used all year round. This blower is powered by advanced lithium-ion battery technology and at 540 CFM (140 MPH) it's more than strong enough to get it done. No emissions and low noise means you won't be disturbing the holiday festivities when you need to tidy up the yard. greenworkstools.com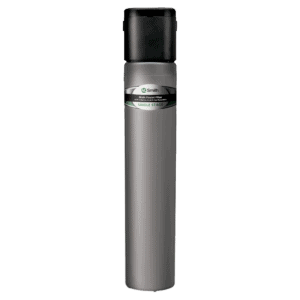 A.O. Smith Main Faucet Filter
Give the gift of clean healthy water this season. The A.O. Smith Main Faucet Filter is easy to install under the sink. This filter will reduce up to 99% of 6 harmful contaminants including chlorine, lead, cysts, atrazine, lindane and turbidity. The filter system includes one carbon block filter and all the parts necessary for installation-no plumber required! https://www.aosmithatlowes.com/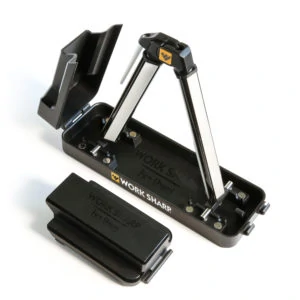 Work Sharp Benchtop Angle Set Knife Sharpener
The Work Sharp Benchtop Angle Set Knife Sharpener is a complete, versatile and adjustable knife sharpener. The 3 sided sharpening rods provide coarse and fine grit diamond plates to quickly restore a sharp edge, while the fine grit ceramic stone creates an incredibly keen edge on any knife. Rods rotate for quick indexing between grits making it fast and easy. Sharpening Angles can be set to 15°, 17.5°, 20°, 22.5° or 25°. Conveniently folds down and stows in a compact case. Designed with knife making legend Ken Onion, this sharpener is a must have for any edge enthusiast.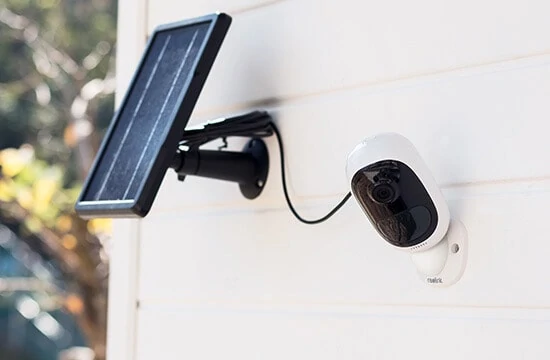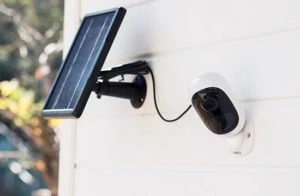 Reolink Argus 2 Security Camera
The Reolink Argus 2 rechargeable battery-operated security camera, featuring 130° wide angle and highly sensitive PIR motion sensor, captures all human movements with almost no false alarms. When motion events are detected, Argus 2 will wake up at once to send you instant alerts and at the same time, the siren or customized voice alert will sound automatically to deter the unwanted. Visit Reolink.com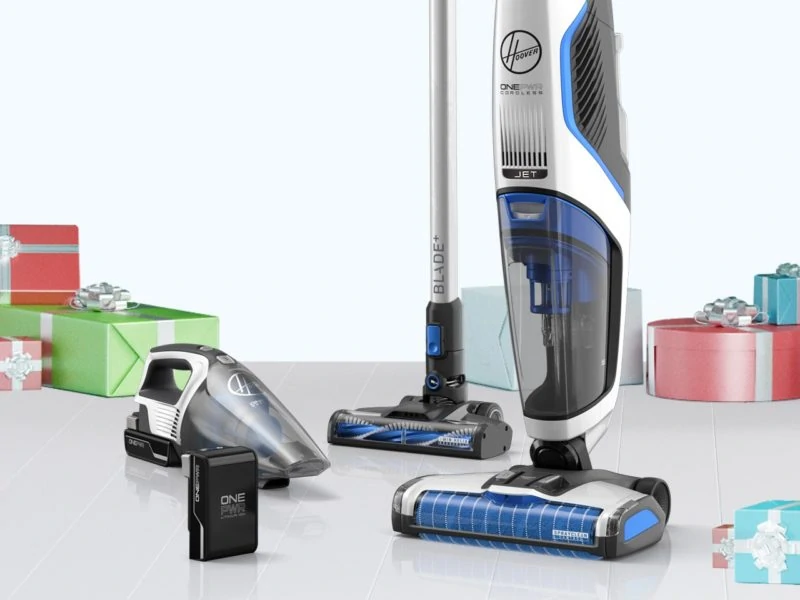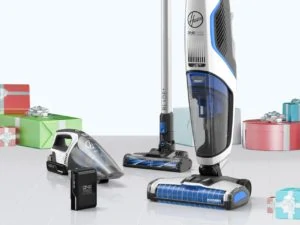 HOOVER ONEPWR Cordless Cleaning System
Handymen and DIYers can use the powerful HOOVER ONEPWR Hand Vacuum and Wet/Dry Utility Vacuums to clean up the garage, basement, shed, workshop, cars, and outdoors. Yard blowers and deck sweepers help keep the outdoors clean. No long cords to deal with or the hassle of gas powered storage. Plus, they can PWR ON and PWR UP with time-saving interchangeable batteries without the worry of running out of power! Available at Hoover.com
Roamwild Multi Pull Saw Pro
The Roamwild Multi Pull Saw Pro incorporates new and unique features and leaves a fine finish to wood and plastic. The saw is engineered for great balance, so it's as comfortable to use when cutting a large piece of sheet material or trimming the thinnest slither from the finest piece of hardwood. The Roamwild Multi-Pull Saw has a general carpentry edge along the base of its blade and a fine-cut edge at a perfect angle along the top of the blade. The saw also encompasses a tack hammer and puller built into in the handle, and even a handy measuring ruler and angle tool too. Available online at homgar-usa.com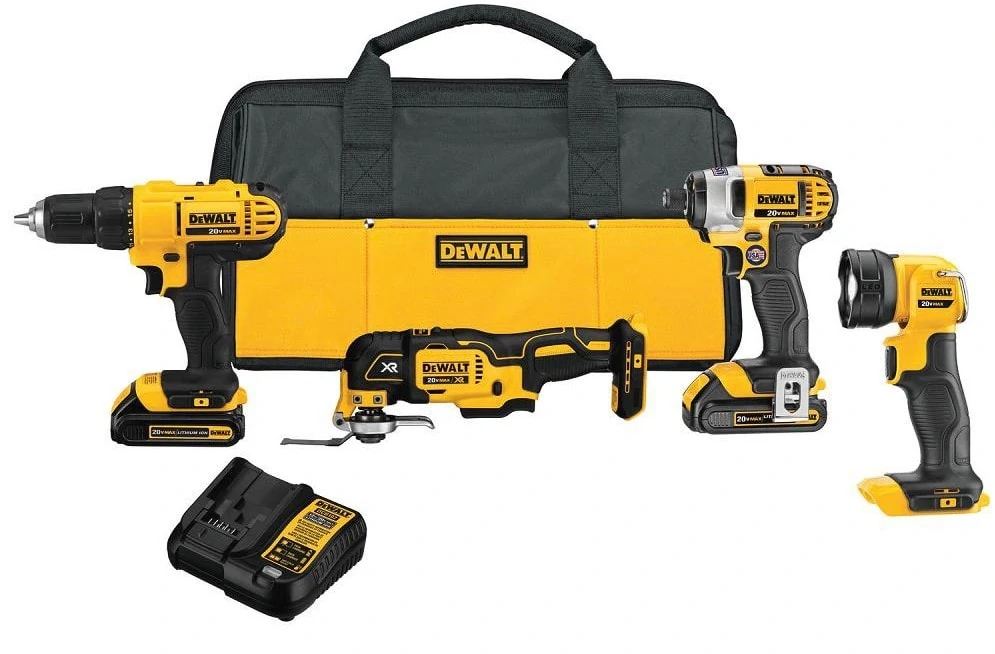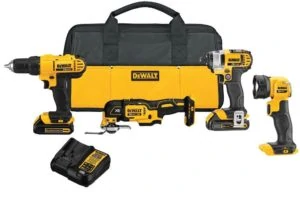 DEWALT 20-Volt MAX Lithium-Ion Cordless Combo Kit 
This 4-tool cordless combo kit includes one 20V MAX drill/driver, impact driver, oscillating multi-tool, LED work light, charger, two batteries, and a tool bag. The DCD771 drill/driver featurs a two-speed transmission, is lightweight and compact for working in tight spaces. The DCF885 allows for convenient one-handed loading and accepts up to 1 in. bit tips. The DCS355 oscillating multi-tool has a powerful brushless motor providing the power you need to get the job done. The DCL040 LED light helps illuminate dark work spaces and can be used hand-free. DeWalt.com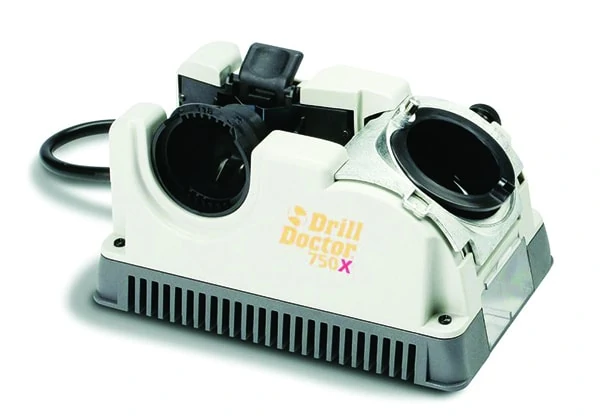 Drill Doctor 750X
The top of the line, professional-use Drill Doctor 750X sharpens standard twist and masonry bits from 3/32 to 3/4 inch. The custom point angles can easily be set anywhere from 115 to 140 degrees. The adjustable material take-off further extends the life of the bit by allowing users to modify the amount of material removed during sharpening. The longer chuck jaws hold bits precisely, and jaw guides eliminate jaw twisting on small bits. The 750X also creates and restores split-point drill bits. The 750X is fit for sharpening carbide, cobalt, high-speed steel, black oxide, TiN-Coated, twist and Masonry bits. Available online at https://www.drilldoctor.com/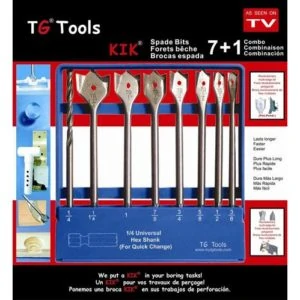 Kik Spade Bits
When it comes to spade bits, the Kik Pro Series bit lineup from TG Tools offers an advantage that—to our knowledge—no other spade bit can claim. It is the unique ability to drill holes at a curve, changing direction easily during the drilling process. The Kik bits eliminate the spur commonly found on similar bits, which allows the Kiks to alter the drilling trajectory for curved holes. This ability makes many tricky tasks easier for plumbing and electrical installations. Furthermore, since the bit keeps spinning at varying angles, it never binds and stalls in the hole, which is a common problem with spurred spade bits. Engineered with 30 percent more cutting surface, the Kik bits also result in longer life than standard competitors and rank among the fastest drilling spades on the market.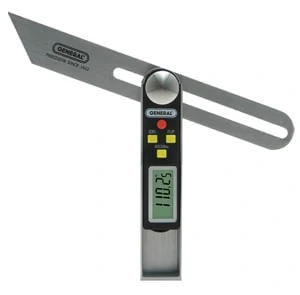 General Digital Sliding T-Bevel
The Digital Sliding T-Bevel (828) from General Tools & Instruments takes the guesswork out of angle measurement and duplication, and eliminates the problems associated with interpreting analog readings and transferring manual measurements. The innovative Digital Sliding T-Bevel is the first and only digital T-bevel on the market. It's perfect for measuring, storing and transferring inside and outside angles for fine carpentry, cabinet building, tile installation and more. It operates as both a digital T-bevel and a protractor, offering easy-to-read angle measurements via a large LCD and integrates an 8-in. stainless steel blade with a steel locking knob. The Digital T-Bevel features a resolution of +/-0.05 deg. and can measure angles ranging from zero to 360 deg. in any plane to an accuracy of +/-0.3 degrees.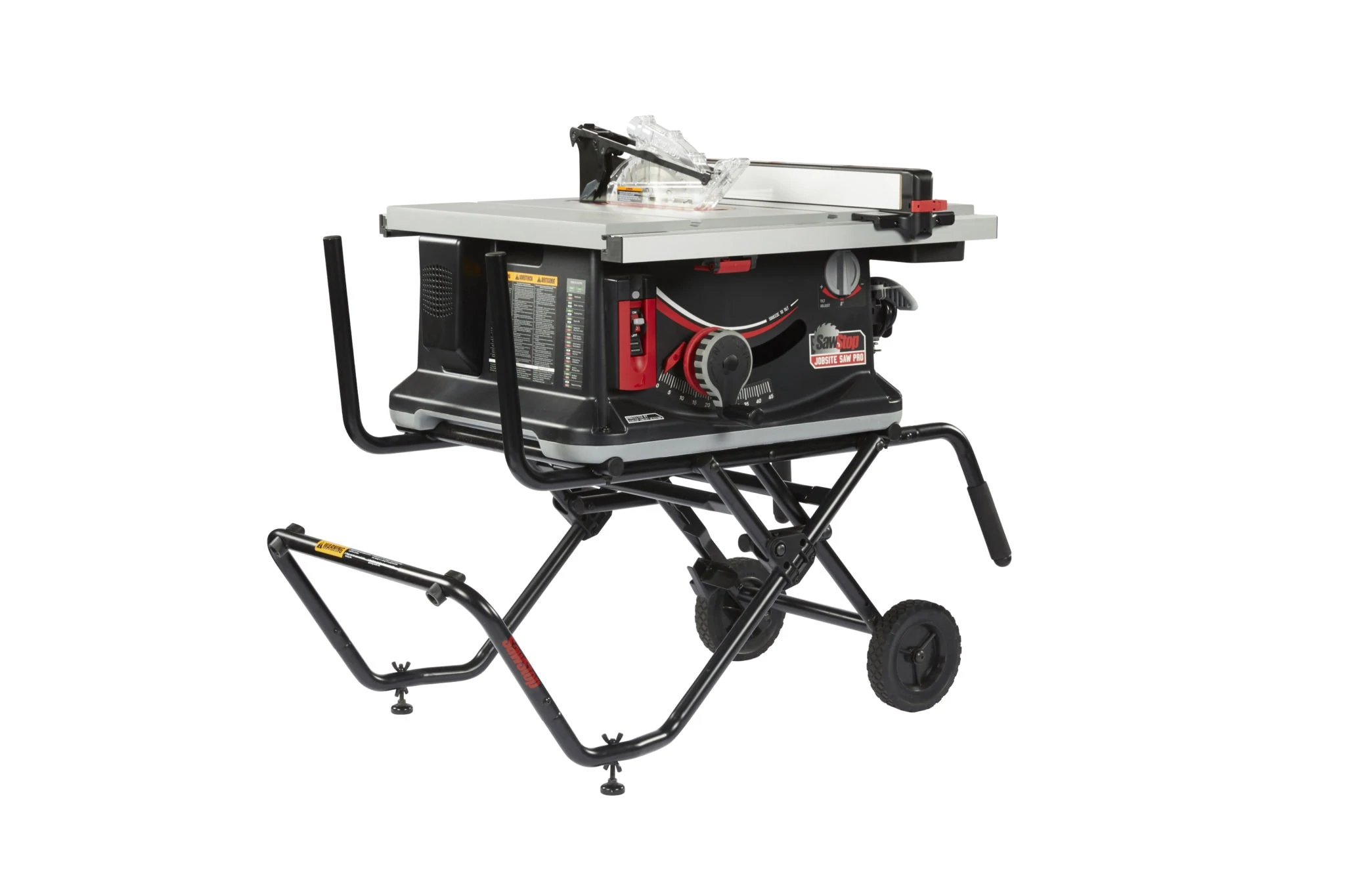 SawStop Jobsite Saw PRO table saw
The new Jobsite Saw PRO table saw makes a tremendous addition to any wood shop or job site. The upgraded PRO model carries forward all the features that established the original Jobsite Saw as a class leader, including SawStop's contact detection technology, while adding new capabilities optimized for the construction and woodworking professional.
The original Jobsite Saw debuted in 2015 to positive reviews. Rob Robillard with ToolBoxBuzz called it "pure innovation with premium features, functionality and compact portability." Gary Katz with ThisIsCarpentry wrote, "The folks at SawStop really went all-out to engineer a stellar tool. They succeeded." Frequently praised features include one-turn elevation, squeeze-to-tilt balanced trunnion, and an onboard accessory storage drawer.
The PRO model adds to the long feature list, including:
A New Active Dust Collection Blade Guard (now included with saw)
New 24.5"+ deep table surface
New quick-change High/Low T-Glide Fence face
Learn more at SawStop.com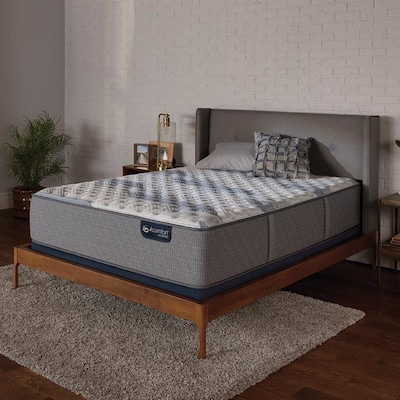 Serta® iComfort Hybrid Blue Fusion
When you settle down for that long winter's nap, you want comfort and support. This mattress combines TempActiv™ Gel Memory foam with a layer of Serta® balanced support foam for a firmer feel with breathable, gentle cushioning. Your body gets exceptional support from the Serta® Hybrid Coil™ support system, built to deliver the ideal trifecta of comfort, support and durability. The Blue Fusion 100 firm mattress is finished with soft, yet durable TempActiv™ Balance fabric for high-performance heat and moisture regulation. Available at Lowe's