The National Hardware Show is a fun show for tool hounds and DIY'ers. Held this May in Las Vegas, Nevada, it's the prime place for face-to-face networking between manufacturers and home-improvement retail outlets who are seeking new products. For a sneak peek on the cool tools and products soon to stock the shelves of your favorite hardware store, the NHS is the place to be. In case you can't make it to Vegas this year, we hope you enjoy this preview of hot items to be exhibited at the show.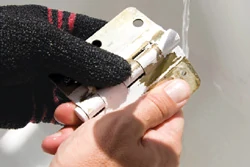 Hyde Quickly Clean Glove
Got a jobsite mess? Clean it up quick with the new, eco-friendly Hyde Quickly Clean Glove. Developed by a house painter, the Hyde Quickly Clean Glove has a patented weave that turns it into a "miracle glove" for cleaning almost anything without harsh chemicals. It removes oil-based and latex paint, caulk, adhesive, grease, dirt and grime and more, using nothing harsher than plain water or mild hand soap. Many products currently in use are chemical-based and labeled "avoid contact with skin." By contrast, the Quickly Clean Glove actually buffs and rejuvenates skin. It is a healthful alternative to chemicals that are absorbed and dry the skin, and to Volatile Organic Compound (VOC) products that are being removed from the market. Visit hydetools.com or booth 5915.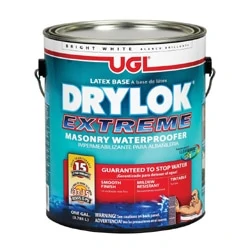 DryLok Extreme
DryLok Extreme is one of the newest members of the DryLok Waterproofing family of products. It has been tested by independent labs to hold back 15 PSI of water pressure (a wall of water 33-ft. high). It is a latex-based, low-odor, VOC-compliant formula. It has a mildew-resistant smooth finish and comes with a 15 year, fully transferable warranty. DryLok Extreme can be used on the positive and negative sides of buildings' exterior and interior. Beyond the traditional uses of masonry waterproofer, DryLok can also be used in concrete pools, ponds, Exterior Insulating Finishing System (EIFS), as well as on and under stucco. For spray specs and product specs, visit www.drylok.com or stop by booth 5921.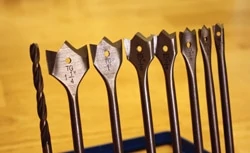 Kik Spade Bits
When it comes to spade bits, the Kik Pro Series bit lineup from TG Tools offers an advantage that—to our knowledge—no other spade bit can claim. It is the unique ability to drill holes at a curve, changing direction easily during the drilling process. The Kik bits eliminate the spur commonly found on similar bits, which allows the Kiks to alter the drilling trajectory for curved holes. This ability makes many tricky tasks easier for plumbing and electrical installations. Furthermore, since the bit keeps spinning at varying angles, it never binds and stalls in the hole, which is a common problem with spurred spade bits. Engineered with 30 percent more cutting surface, the Kik bits also result in longer life than standard competitors and rank among the fastest drilling spades on the market. Visit www.mytgtools.com or stop by booth 3647.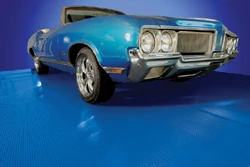 BLT Roll-Out Garage Flooring
The unique new roll-out garage floors from Better Life Technology, LLC, have all the attributes of BLT's traditional rolled flooring—easy installation, protection from stains and cushioned noise reduction—as well as multiple other benefits. This new concept offers a full series of designer floors to provide the look of hardwoods, granites, marble, epoxy or the classic black-and-white checkerboard. Custom looks and images are also available, as in crests, names or favorite pictures. Imagine your garage floor appearing as a golf course or tennis court; the possibilities are endless. These vinyl floors can also be coated to resist the harshest of chemicals. Visit www.bltllc.com or booth 3647.

General's E-Z Pro Crown King
The challenge for woodworkers has always been the accurate cutting of crown molding to create seamless joints at inside or outside corners. The new E-Z Pro Crown King (880) from General Tools & Instruments makes it a snap to cut crown molding accurately, eliminating trial and error and saving time and money. Unlike other crown molding jigs on the market, the Crown King requires no assembly and is designed for the ultimate ease of use. It enables professional and DIY woodworkers to produce inside and outside corners with the three most common crown molding spring angles (38, 45 and 52 degrees). In combination with a miter saw, the Crown King can create precisely joining angles every time. Simply measure the corner angle, divide it by half, set your miter saw to that angle, cut and fit. No complicated compound miter angle calculations are necessary. Visit www.generaltools.com or booth 6240.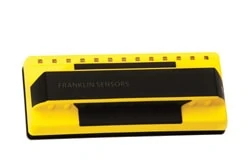 Franklin ProSensor 710
The ProSensor 710 is a professional-grade stud detector that is more accurate, faster and less error-prone than other products on the market. The ProSensor 710 senses the wall in thirteen locations simultaneously, then immediately illuminates the display elements that are in front of a stud, providing pinpoint location so you can work with confidence. It operates effectively even through difficult architectural features (such as wall and ceiling textures, uneven plaster, and paint, difficult wallpaper, etc.) that can cause other detectors to fail. One-step operation simplifies the task: Simply press button to turn on, and the LED lights instantly indicate the location of objects, making it very easy to visualize the position of studs. Visit www.franklinsensors.com or booth IS617.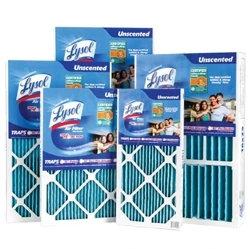 Lysol Triple-Protection Air Filters
The Lysol Triple-Protection Air Filter may look like a typical pleated filter, but it is anything but typical. In addition to trapping allergens at a high-efficiency level, it features an unscented, pesticide-free antimicrobial to protect the filter plus activated carbon to remove pollutants that average filters don't catch. It is the first air filter certified "asthma & allergy friendly" by the Asthma and Allergy Foundation of America. AAFA's Certification Standard is more stringent than the industry norm testing (ASHRAE MERV) and uses actual allergens in the laboratory. Testing proves that the affordably priced Lysol Triple-Protection Air Filter traps at least 95 percent of pollen, 92 percent of dust-mite allergen, and 85 percent of pet dander. These common allergens can trigger allergic reactions and represent a vast range of micron particle sizes. Cat dander can be as small as a fraction of a micron. Visit www.LysolFilters.info or stop by booth 3010.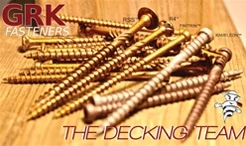 GRK "Decking Team" Fasteners
The GRK Decking Team consists of three styles of GRK's high-performance, high-quality fasteners for creating the strongest, most secure deck in the neighborhood. First is the RSS—the Rugged Structural Screw. Forget pre-drilling for lags; it's not worth your precious time. The RSS will slice into the posts, ledger boards and handrails like a knife through warm butter. Once you've easily established that rock solid foundation it's time for the most vicious of multi-purpose screws, and the R4 will have your deck boards secured to those joists in no time. If you've gone the composite decking route, simply substitute the R4 with GRK's Kameleon Composite Deck Screw, which is available in many sizes and colors that match today's most popular composite decking. Finally, use GRK's Finishing Screws to complete your new deck with aesthetically pleasing trim work and caps. The tiny head on the FIN/TRIM screws hide within the trim work, making them nearly invisible. Visit booth 3646.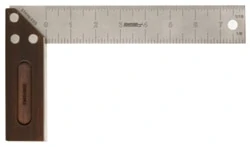 Johnson Level Bamboo-handled Tools
Johnson Level & Tool offers two bamboo versions of the T-bevel and Try-square, one with a traditional bamboo handle and the other with a carbonized bamboo handle. Carbonization of bamboo provides a richer, more elegant finish "for the true artisan". All models offer a stainless steel blade that will never rust or corrode and a finely routed handgrip, completed with solid brass edging on the T-bevels and precision stainless steel gauging edges on the Try-squares. Compared to wood, bamboo is stronger and stands up better in both dry and damp climates. Bamboo has the tensile strength of steel, resists moisture and is sustainable to the rigors of everyday use on a job site. Visit www.johnsonlevel.com or booth 6323.

Quick Dam
Quick Dam flood-control products provide a compact, quick and easy solution for flood concerns. Just one inch of water can cause significant property damage and with limited flood insurance options, flooding is a growing concern. Recommended for fresh water applications, Quick Dam Flood Barriers and Sandless Sandbags weigh less than one pound each, making it easy to carry several at a time. Activate the super-absorbent contents with water, and in just minutes they will swell and create a barrier to contain or divert floodwater. They are designed for indoor or outdoor use against nuisance rainwater and moderate flooding. Quick Dam Water-Gates are ideal for salt or fresh water applications. These self-rising barriers activated by water, with wall heights from 6 inches to 5 feet and connectable lengths of 25 to 50 feet, are ideal for responding to all types of flooding. Visit www.absorbsp.com or booth 1910.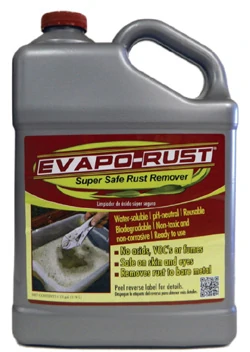 Evapo-Rust
Rusty tools have met their match. Evapo-Rust is non-corrosive to steel and does not harm brass, copper, aluminum, gold, lead, titanium, steel, cast iron, chrome, solder points, vinyl, plastic, rubber, silicone, glass, cork or wood. The product has an in-definite shelf life and can be used over and over until it absolutely stops working. On average, one gallon de-rusts up to 300 pounds of light to moderately rusted steel. Fully immerse the rusted item in Evapo-Rust and check progress in about 30 minutes. No scrubbing is necessary. Soak times will vary from 30 minutes to 24 hours, depending on severity of rust, type of steel and temperature. Visit www.evapo-rust.com or booth 4346.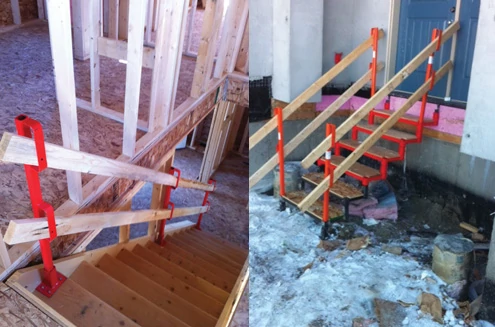 Safety Guard Railings
Safety Railings with a simple design provide peace of mind, knowing that your site supervisors, inspectors, trades and potential home buyers are safe while in homes under construction. A number of products are available from Guard Railing & Ramp Rentals and Sales Ltd. The Interlocking Steps, which make two steps or six steps, are easy to assemble and set up, providing you the flexibility to adjust height and gain quick access to the home. This can allow access for the homeowner before the final phase of your project, and also provide an easy way for trades, site supervisors, etc. to access the home. The Railing Systems provide fall protection for unfinished "open to below" construction applications as well as the stairway systems. Visit booth 3548.

Leak Stopper Rubber-Flexx
The new Leak Stopper Rubber-Flexx spray sealer is a long-lasting rubberized repair product specially formulated to penetrate deep into damaged areas and stop roof leaks instantly. With the addition of liquid rubber, this flexible, high-performance sealant provides a superior watertight bond that will stop problem leaks for good. Rubber-Flexx is ideal for a variety of roof surfaces including shingles, metal roofs, chimneys, skylights, gutters, pipes and many other surfaces. Visit www.gardner-gibson.com or booth 5212.