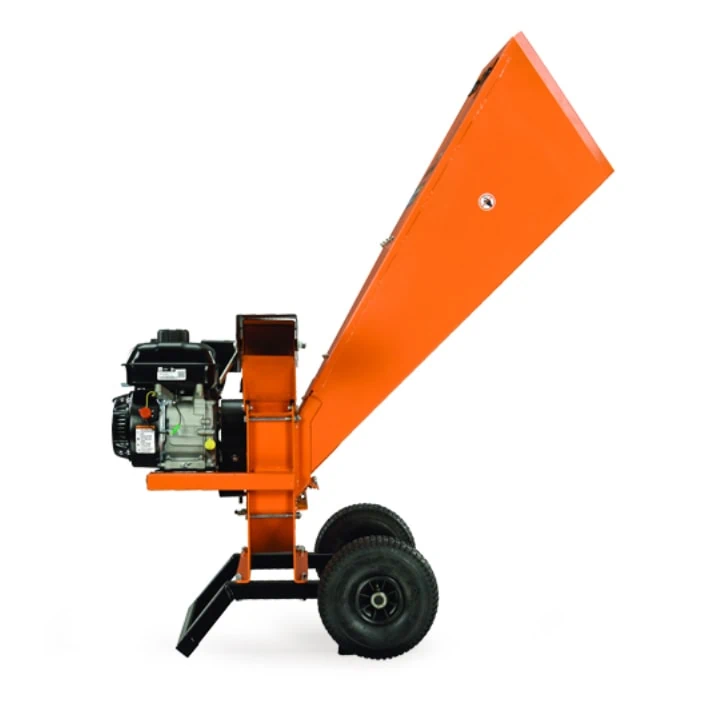 The EHT staff recently tested the new YW7565 Chipper Shredder from Yardmax. Designed for the DIY landscaper, this model is built to last, and it's easy to use and transport. With stamped steel construction and a Briggs & Stratton OHV engine, this Chipper Shredder eats limbs and branches and spits them out with a 10:1 reduction ratio that turns ten bags of yard waste into a single bag of mulch. With a self-feeding hopper, you can load branches and twigs up to 3 inches thick directly into the machine without extra prep or pruning.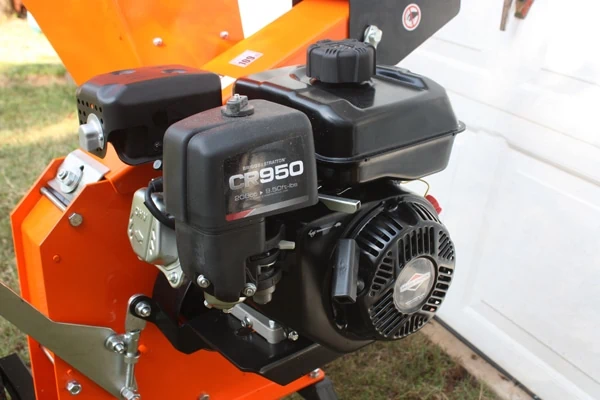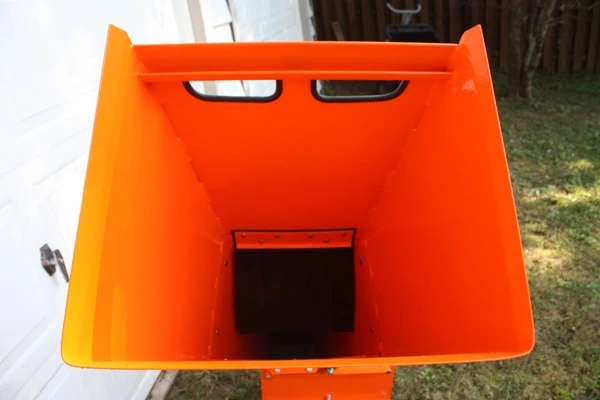 Features include a 6.5-horsepower Briggs & Stratton OHV engine and a spacious self-feeding hopper.
Need to move around the jobsite? No problem, just grab the unit by the padded handles on the hopper and tilt the base on its 10×4-in. pneumatic tires. Roll it anywhere you want to go; it's extremely maneuverable.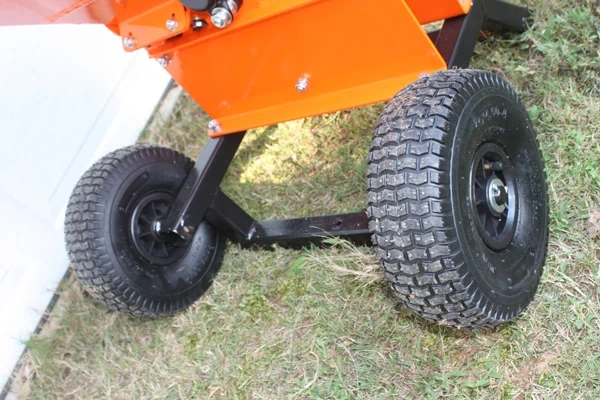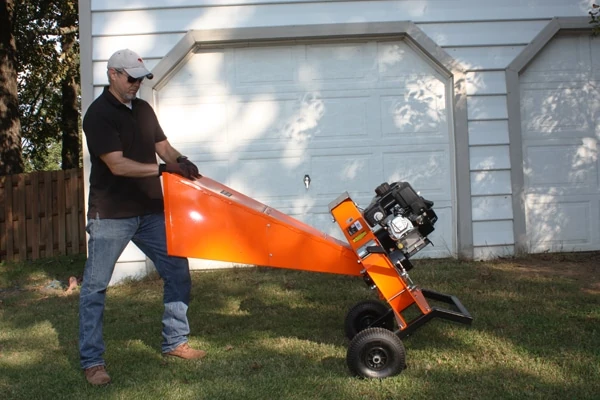 Large pneumatic tires and hopper-mounted handles make the unit easy to tilt and roll.
Operation is simple too, even for a first-time user. After the engine warms up, pull the throttle lever to accelerate engine speed. As the engine approaches full speed, slowly pull the belt-tension lever as far as it will go to engage the belt drive. (Doing this allows the cutting disk to pick up speed, otherwise the engine will stall.) Once the belt has engaged, you're ready for action.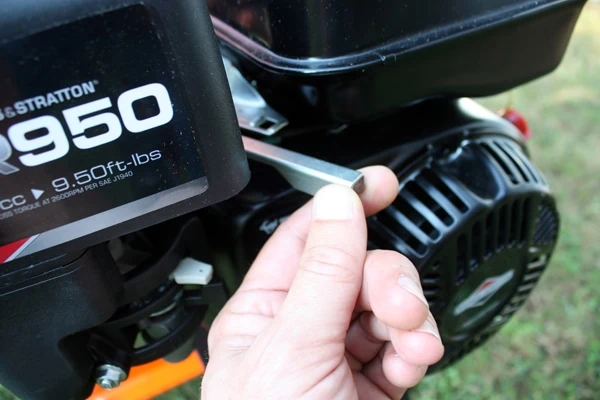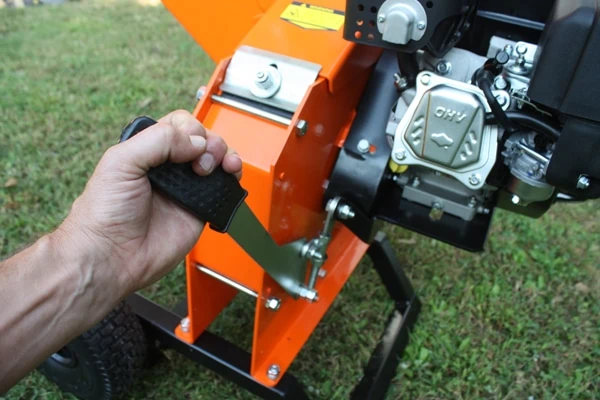 Simple controls for the throttle and belt-drive make operation easy for a first-timer.
The YW7565 Chipper Shredder can process a wide variety of dry or green organic materials such as branches, stalks, vines, leaves, roots and vegetable matter. Rotate large branches as you feed them into the machine to improve the cutting performance. A 6.5-horsepower Briggs & Stratton OHV engine provides 9.50 ft.-lbs. of torque to turn branches and other yard debris into mulch, compost or wood chips. The owner's manual claims the chipper's maximum capacity is 3-inch diameter branches, but during testing we fed the chipper a couple large limbs that exceeded that size, and it chewed them right up (don't tell anyone we broke the rules).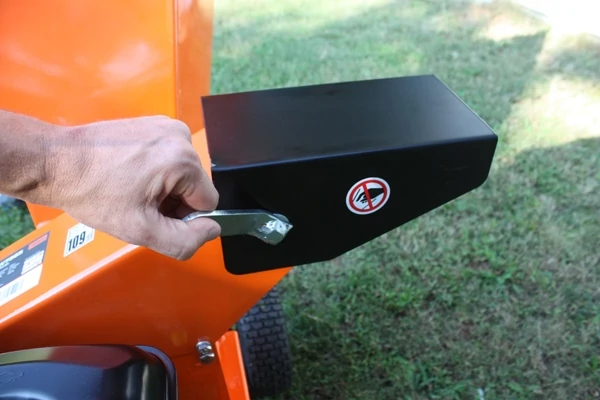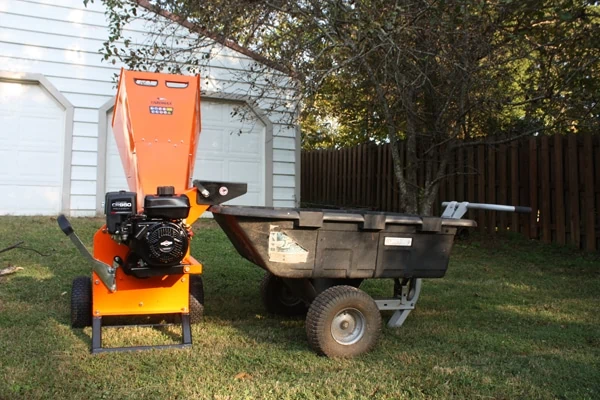 The adjustable deflector lets you aim the discharge outlet wherever you want to collect the mulch.
The YW7565 has a large, self-feeding chute that easily funnels longer branches to the steel cutter blades. The discharge chute has an adjustable deflector to direct the chips wherever you need to collect them.
Check out the YW7565 in action: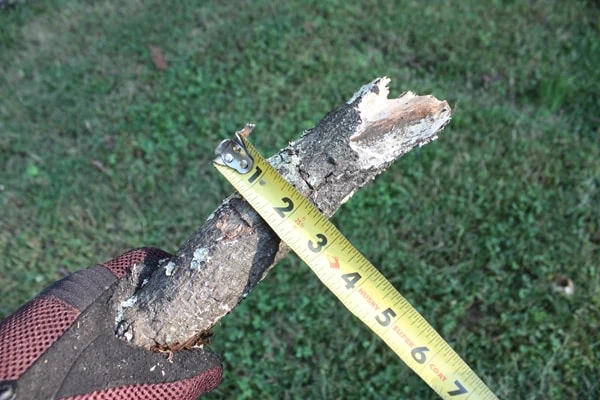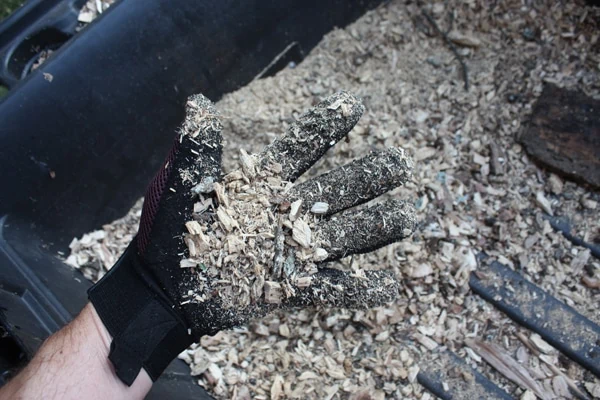 Before and after chipping.
The new Yardmax Chipper Shredder is durable, easy to use, and highly productive—exactly what you want in a pro-grade model, but Yardmax lists this unit with $599.00 MSRP to make it affordable for DIY'ers. Learn more about this and other Yardmax machines at yardmax.com.