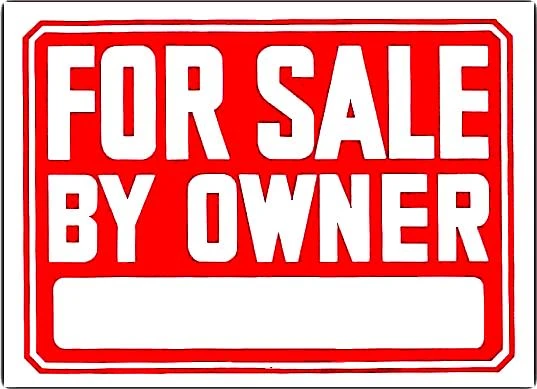 (guest post by Mary Walton)
Tips to Captivate Buyers When Selling a Home
The creative art of writing for real estate is a tricky one to master at best. It's unlike any other form of copywriting, as you would expect for the biggest purchase the average person makes in their life. However, with practice, learning the ability to create and generate these kinds of descriptions is one of the greatest skills you can acquire.
However, practising this isn't as difficult as you may first think. Today, we're going to go through some of the best tips to help you write these descriptions to the highest quality every single time, maximising your chances that you'll make a sale.
Make Yourself Unique
As a real estate writer, it's so easy to fall into the trap of checking out your competitors and then trying to match their style and format because you believe it to be successful.
However, by ridding yourself of this expectation on what you believe a property listing description should look like and simply going on what seems best for your company is a great way to stand out from the rest. It also gives you the opportunity to get creative with how you want people to see your business.
For example, think about the tone of voice and language that you're going to be using. Of course, one of the most effective ways to do this is to match your home listing description to the target market of the property that you're trying to sell.
So, if you're writing for a 4-bedroom family home, you'll want to angle your description towards families, making sure the description feels homey and safe when it's read. You may also want to make sure that you're including important information that families are going to care about.
This could include the location of nearby schools, facilities, things to do as families and even statistics on crime rates in that area where the property is.
Use the Traditional Structure
While you don't want to copy everybody else, there is a basic structure that you'll want to follow to ensure people are able to see the information they want to see, and that you don't leave anything out. Feel feel to mix up this structure to suit your needs, perhaps as a checklist.
The most basic form of this structure reads as follows;
Headline

Opening paragraph

List of descriptive features

Any special offers?

Call to action

Contact information
Working in this way ensures that you won't miss out any important information that could be necessary to sell your property. Hand in hand with the consideration above, make another list of all the important property factors that your target market will want to hear about.
For instance, if talking about a family home, you'll want to include things like the floor plan, the square-footage of the property and you could even go into detail when it comes to things like closet and cupboard sizes, allowing potential buyers to feel enticed and sure that all their needs are met.
Breaking Down & Detailing Your Home Listing Description
With the consideration above in mind, you'll want to place a lot of emphasis on the details that you're talking about in these sections and within your listing's structure. Let's break it down;
Headline
You'll need to start with a captivating headline that details exactly what the property is, so people can easily identify it and see if it's for them. You'll need to include information like the type of home it is, such as cottage, detached, bungalow, apartment etc., the location and then add on a special unique selling point to grab the reader's attention.
An example of this would be; 1-Bedroom New York Studio with Stunning Views of Central Park.
Opening Paragraph
In this section, you'll need to describe the property that you're trying to sell briefly. This is the second element of your description that your reader's will reader after your headline, so you'll want to make sure that you're aligned with the headline.
Some of the things you'll want to add into this section include;
Power word (see below)

Unique Selling Point

The main selling points that readers will be interested in
You've already established your target market with your headline so simply carry this on. If you're selling to a family, you could say something like;
"Come and see this gorgeous 4-bedroom home, situated in one of the safest areas in Florida, a stone's throw from local amenities with its own beautifully landscaped gardens!"
Property Features
Of course, this is the section where you can start detailing all the ins and outs that you want to include now that you've caught your reader's attention, and they'll be looking to see whether this is the home for them.
In this section, you'll want to think about including things like;
Number of bedrooms/bathrooms

Total square footage of property

Total size of property (acres)

Location/local area/schools etc.

Extra buildings (outhouses, garages etc.)

Extra features (pool, decking, fireplaces etc.)

Property facts (energy ratings, insulation etc.)

Any recent changes or developments

Unique selling features (view, facilities)
Perfecting Your Home Listing Descriptions
When it comes to the real estate industry, a lot can happen very quickly, and you may find yourself running out of time to write your descriptions. However, you're not alone, and there's a wealth of tools out there to help you along the way. Here are a few to get you started; State of Writing; Grammarix; Via Writing; My Writing Way
Don't Get Carried Away
Another common trap that most real estate writers get caught in is the motion of trying to 'hype' up their properties, and it gets to a point where you end up bending the truth.
"While this is technically lying to your customers, which will ruin your credibility as a real estate agent, people reading your description can tell it's rubbish, and you'll lose a tonne of sales if more and more people cotton on," shares Peter Tooler, a writer for Academised.
Don't Be Afraid to Use Power Words
Power words are the term given to descriptive and emotionally-connecting words that you'll include in your description to give it a bit of spice that hooks and locks your readers in. Some of these words may include;
Captivating

Luxurious

Beautiful

Stainless

Awe-inspiring
And you should get the idea. Sprinkling a few of these kinds of words is a great way to build up a visual image of the property you're detailing in the minds of your readers and is a great technique to implement if you want to generate sales.
Author bio: Mary Walton is an editor at UKWritings and BoomEssays, academic writing services. Also, she blogs at Simple Grad, her website for college students. Mary helps with content management at Australian Essayroo service.