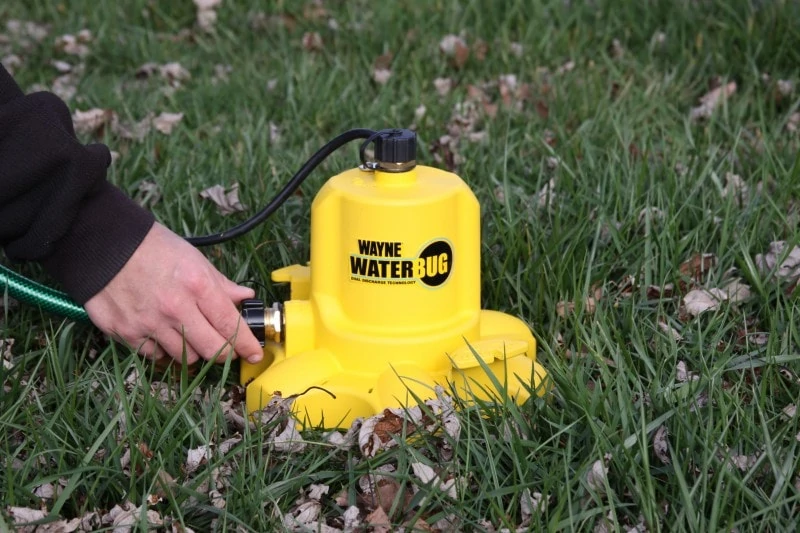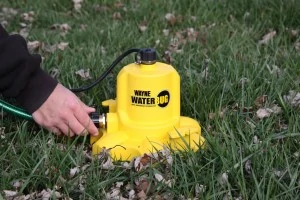 WAYNE Pumps' WWB WaterBUG Submersible Pump, Your Water Removal Tool for Every Home,
Available on Amazon.com starting March 2016
Harrison, OH – WAYNE Water Systems has announced its latest WAYNE Pumps innovation in water management, the WWB WaterBUG Submersible Water Removal Pump with Multi-Flo Technology, will be available on Amazon.com in March 2016. 
               WAYNE Pumps' Multi-Flo Technology allows the WaterBUG's user to select the appropriate discharge for the water removal application with ease from either the top or side of the pump.  Excellent for removing water in confined spaces, the top discharge of the WaterBUG may be selected for eliminating water in window wells,  baths and hot tubs, as well as five-gallon buckets.  For water removal in open areas, the WaterBUG's side discharge may be used on flat roofs, in flooded basements, shower stalls, or outdoors in a flooded yard and even for draining a child's swimming pool in the summer months.
 "The WWB WaterBUG Submersible Water Removal Pump is a high quality, easy to use tool for anyone seeking to eliminate unwanted water, and is especially practical for consumers to protect their homes as the spring rains and winter melt-off begins," said Jeremy Cantor, V.P. Sales and Marketing, WAYNE Water Systems.  "WAYNE is proud to be featured on Amazon.com where it will be accessible to all," said Cantor.
Capable of pumping up to an impressive 1,257 gallons per hour, the WaterBUG simply connects to a standard garden hose and can remove water to 1/16th inch on the surface, making a given area virtually dry.
Assembled in the United States, the WaterBUG also features a multi-ring suction strainer filters debris, ensuring the suction intake remains clear to minimize clogging. 
To learn more about the WWB WaterBUG Submersible Water Removal Pump with Multi-Flo technology, visit www.waynepumps.com . Click here to purchase on Amazon