VERSATEX EXPANDS ITS RANGE OF WOOD-TONED PVC CEILING OPTIONS WITH NEW MAINTENANCE-FREE CANVAS SERIES™ OUTDOOR PROFILES 
ALIQUIPPA, Pa., —Builders, distributors and homeowners are rapidly rediscovering the warm appeal of wood-look porch ceilings, soffits and accent walls. And, in response, VERSATEX Building Products continues to expand its Canvas Series palette of realistic colors and textures, all brought to life in maintenance-free PVC.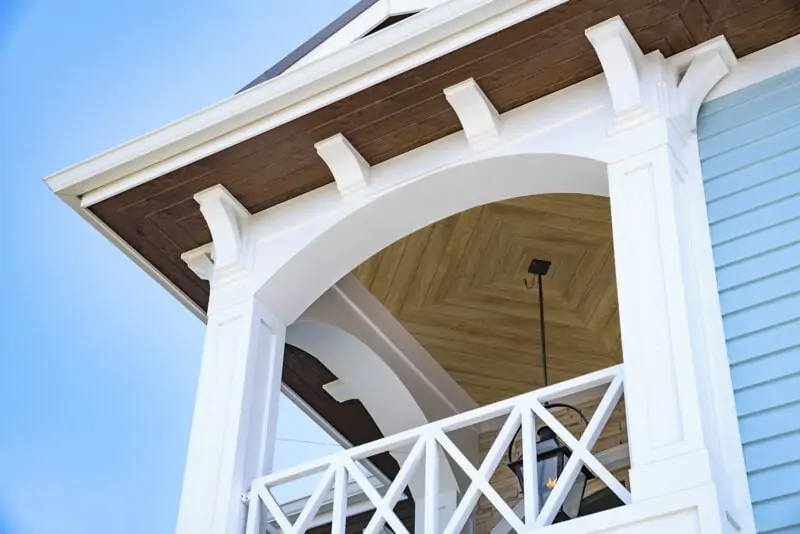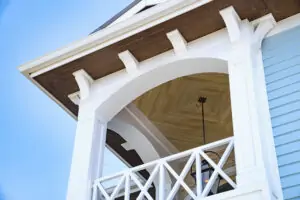 Now VERSATEX has introduced three new matte-finish Canvas Series products:
• Natural Amber (warm and light with a slight contrast and attractive grain)
Driftwood (light, neutral tan with a deeper grain texture)
Copper (saturated medium brown with a moderate woodgrain texture and a subtle contrast)
Natural Amber, Driftwood and Copper join a Canvas Series range of options that includes Black Cherry, Kitami, Macore, Turner Oak, Walnut and Weathered Gray. All colors are available in current SKUs and sold in full unit or Smartpack quantities, with lead times and prices consistent with the rest of the Canvas Series line.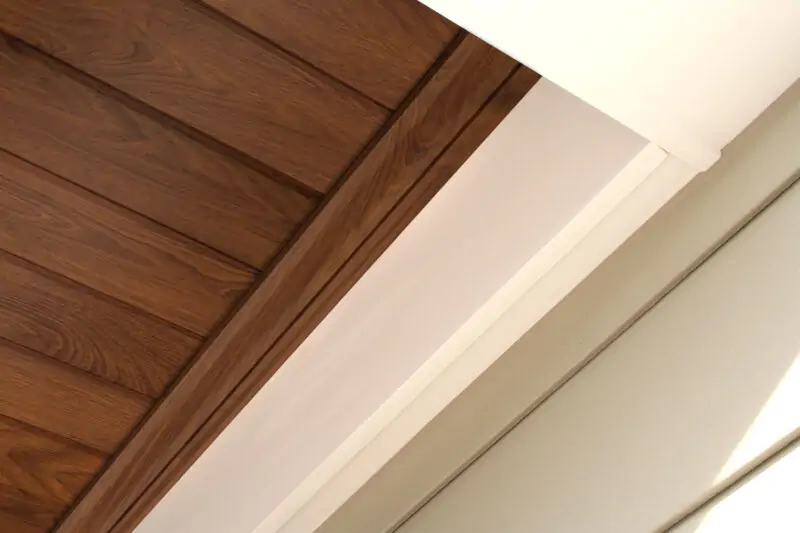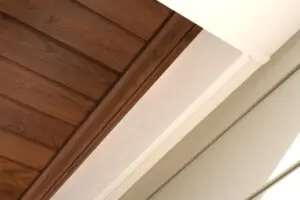 All nine variations feature weather-resistant exterior-grade laminates, permanently bonded to a premium PVC substrate, and all are available in four profiles:
Easy-to-nail Stealth beadboard (1/2" x 6″)
WP4 (3/4" x 5 7/16")
Crown moulding (9/16" x 3 5/8"
Bed mould (9/16"x 1 3/4")
"Natural Amber, Driftwood and Copper give you three more ways to make a distinctive statement while you minimize maintenance," says VERSATEX Vice President for Sales Rick Kapres. "Like everything we make, they're engineered for hassle-free installation and long-lasting beauty—even in coastal regions and other environments that destroy paints, stains, protective coatings and the forest-grown products that depend on them."
He adds that Canvas Series products are compatible with VZClip, an innovative hidden fastener from VERSATEX that not only speeds and simplifies installation, but also provides a significantly stronger connection between trim elements and the underlying structure.
Canvas Series components are available through VERSATEX distributors nationwide. Contractors, distributors and lumberyard operators can learn more from regional VERSATEX Building Products representatives, or from Mr. Kapres at 724-857-1111 and [email protected].
About VERSATEX
VERSATEX was founded in 2004 by industry professionals dedicated to bringing exceptional building products to the marketplace. Our unmatched quality and consistency generate PVC trim options that meet and exceed the needs of builders, architects, fabricators and homeowners. At the same time, our market-back approach focuses new-product development on customer requirements and innovations that make a real difference in efficiency and design.