By Danny Lipford
Installing a new faucet in a kitchen or bathroom is an easy way to upgrade and update the space and can be great DIY project to tackle.
First step is to gather all of the tools and materials you will need for the project:
• Paper towels to absorb any remaining water in the lines
• Teflon tape
• Work light
• Screwdriver
• Faucet installation tool (e.g. Ridgid faucet and sink installer)
• Adjustable wrench
• Protective eyewear
• New faucet with hot and cold supply lines
To get started, clear out the cabinet area where you'll be working and position a light so you can see the area clearly.
Next, you'll want to shut off the water supply by turning the hot and cold cut-off valves beneath the sink clockwise. You can use a special faucet installation tool to make the job easier. The space beneath a sink is often tight and difficult to maneuver, but this tool is designed to work in small spaces.
At this point, it's a good idea to turn on the faucet handles to release any remaining pressure.
The next steps involve disconnecting the water supply lines, sprayer hose (if applicable) and the nuts that hold the existing faucet in place. Remove the old faucet and clean the surrounding area to remove any debris. Scrape off any old putty from the sink with a putty knife, being careful not to scratch the sink.
The steps for installing the new faucet may vary depending on your model, so be sure to consult the manufacturer's instructions that came with it. Most faucets include a rubber gasket to seal it to the sink. If this is not the case, apply plumber's putty to the sink beneath the faucet. Feed the fixture through the existing holes in the sink then tighten lock nuts from underneath to secure it.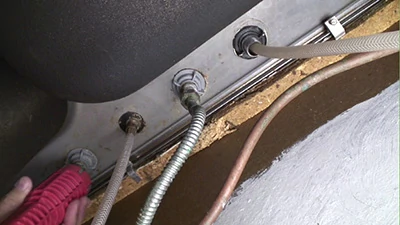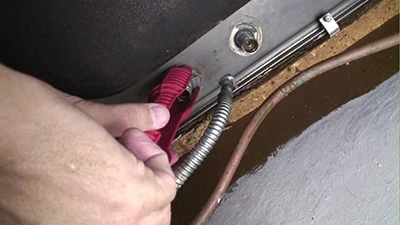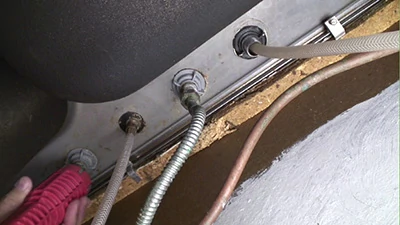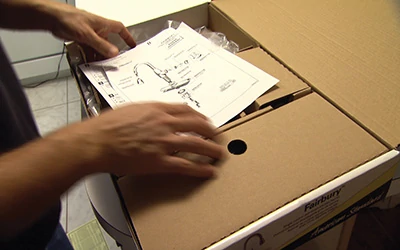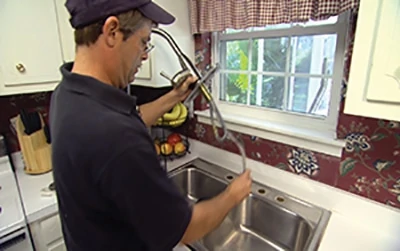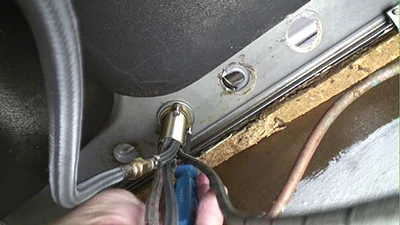 Apply Teflon tape to the male threads on the hot and cold cut-off valves. Be sure to wrap the tape around the threads in the same direction that you will use to tighten the nuts.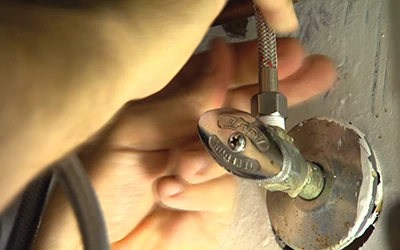 Attach the hot and cold water supply lines to each cut-off valve. Screw the nuts on to the connections over the Teflon tape to ensure a watertight seal.
Turn the water back on and check for any leaks.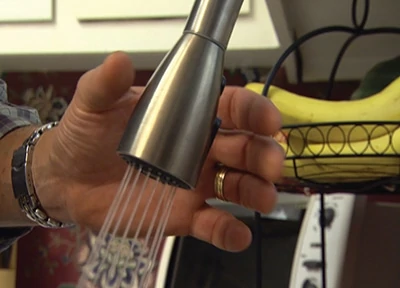 Today's Homeowner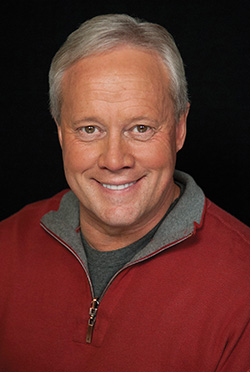 Danny Lipford is a leading home-improvement expert, friend of Extreme How-To and fellow Alabama resident. He hosts an Emmy-nominated, nationally syndicated TV show, Today's Homeowner with Danny Lipford, which is now in its 17th season on over 200 stations nationwide.
In 2009, he became the host of the nationally syndicated Today's Homeowner with Danny Lipford radio show. And, on top of all these activities, Danny has contributed this cool plumbing project to the latest issue of EHT. Keep up with all of Danny Lipford's home-improvement tips and techniques at www.todayshomeowner.com.