Imagine inheriting a 1962 home that had never been renovated. Where do you start to make your mark? If you're Stacey Cidlevicz, you start in the kitchen. And, you start with the countertops.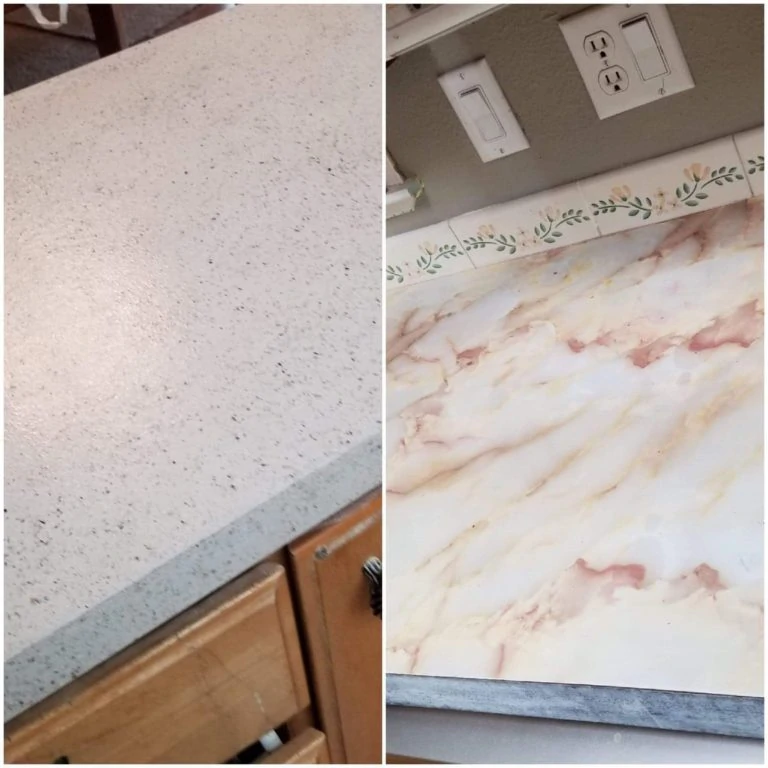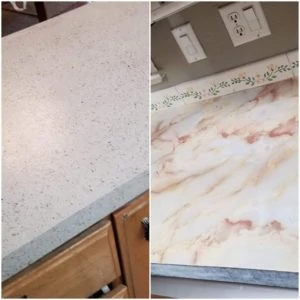 "The original countertops were 58 years old," says Cidlevicz, a resident of Virginia Beach, Va. "They were lifting at the seams, chipping and peeling. The high cost of a brand new countertop would not fit our budget, so I started researching options online. That's when I found the Daich Coatings SpreadStone™ Mineral Select™ Countertop Refinishing Kit."
Cidlevicz watched the how-to videos online, read reviews and decided to tackle the DIY project. In one weekend she turned her countertops from ugly to exceptional.
"The kit was easy to use and came with everything needed to apply each coat," says Cidlevicz. "We chose the Volcanic Black color to truly change the look of the kitchen. This was a true transformation that took place right before our eyes.
"To preserve the beauty, we applied the epoxy coating to the finished countertops. Then we started other changes and upgrades in the kitchen. Now it's one of my favorite rooms in the house!"
Fast Transformations
Kristina Bomberger understands the frustration of having an old, ugly kitchen countertop. Hers were from the early 1990s. She had Formica countertops covered with stick-on paper.
"I have children at home plus parents and everyone is always using the kitchen," says Bomberger, a resident of Bend, Ore. "The video instructions for the countertop kit made it very easy to know exactly what I needed to do and when. This was a simple DIY project with big results. The Natural White countertop just sparkles!"
Now that Bomberger has successfully tackled her kitchen countertops, she's on to other remodeling challenges. "I'm looking at the Daich stone coatings for other surfaces throughout my home," says Bomberger. "This is fairly addictive. You see great results very quickly and can truly transform different parts of the home!"
Real Roll-On Stone Coatings
SpreadStone is a dynamic multi-colored decorative stone finish that provides shimmering mineral accents and color highlights found in natural mined rock. The coating system has outstanding resistance to hot pans, stains, abrasion, impact and household cleaners, making it ideal for the general wear and tear common with busy kitchens and other areas of the home.
The proprietary stone technology used in the SpreadStone kit allows homeowners to make easy — and cost effective — upgrades to surfaces like bartops, tables, vanities and countertops. The kit comes in 10 decorative colors and sells for $125 online. Each kit covers up to 40 square feet of surfaces space.
Application of the product can be done in three simple steps — a stone base coat, a decorative stone coat and a stone clear top coat. The coatings create a lasting and elegant new upgrade for any room. The finishes are essentially odorless and come pre-mixed and ready to apply immediately, with no harsh chemicals.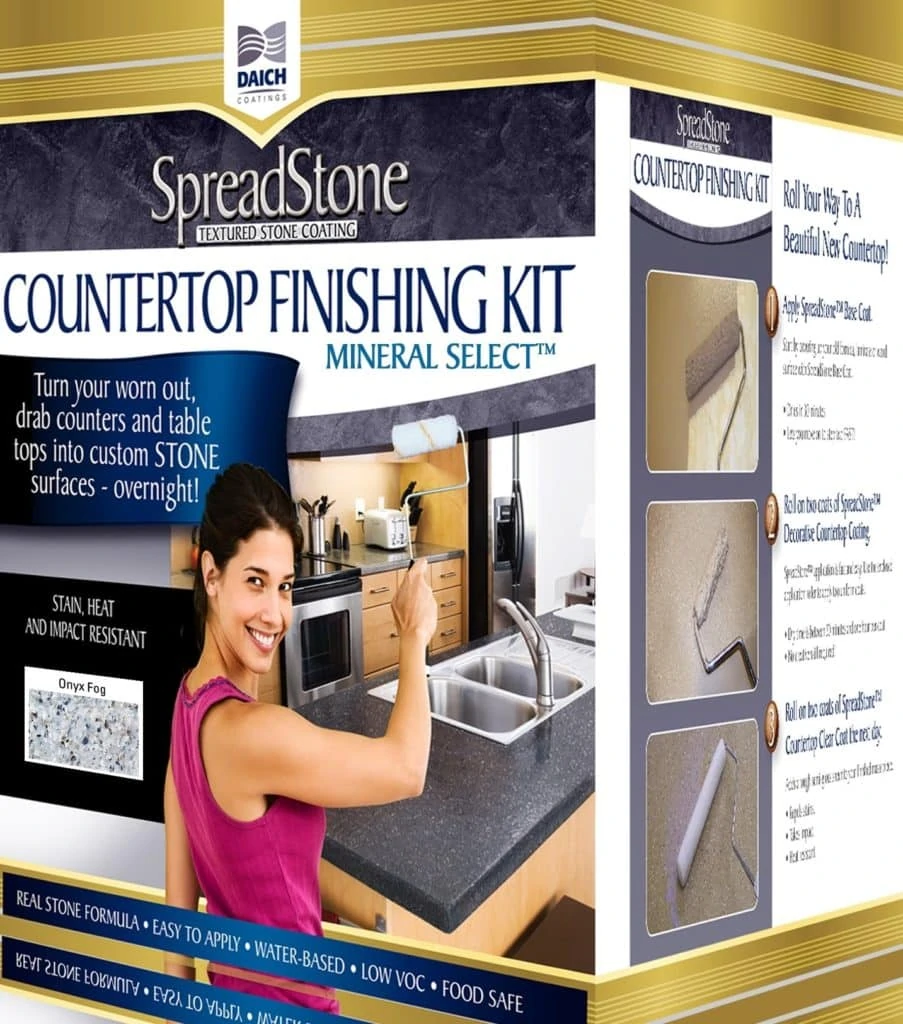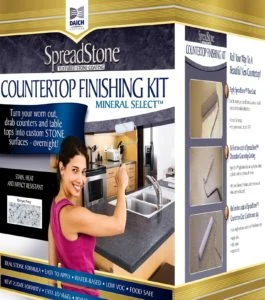 The SpreadStone Countertop Kit is available online at The Home Depot® and also factory-direct through Daich Coatings at www.daichcoatings.com.