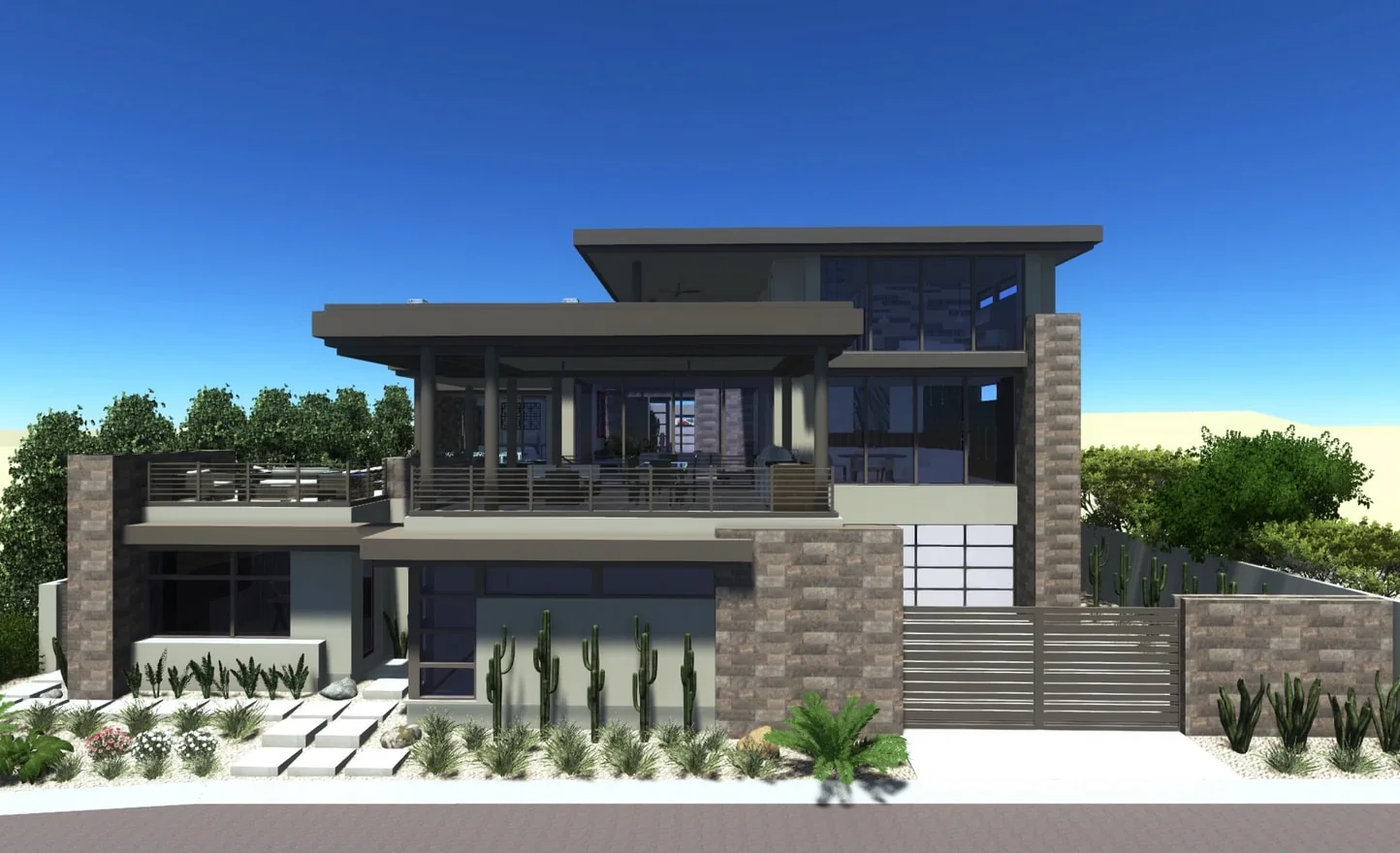 The EHT staff spent a week in January at the International Builders Show (IBS) in Las Vegas, Nevada. Each year one of the most popular exhibits is the New American Home, which is the premier show home of the National Association of Home Builders. Now in its 33rd year, the show house is essentially a laboratory of new construction technologies that demonstrate the most cutting-edge trends in the industry. The mission is to show that "housing performance" is equally important as aesthetics.
Among the notable design features, the home breathes mechanically, not passively, with energy recovery ventilators and a MERV 13 system to filter out pollens and dust. The unvented and air-sealed attic has blown-in insulation in the roof and walls. The windows and doors have a low-e coating and argon gas fill to limit solar heat gain and ensure air tightness. The Energy Star-rated roof helps keep the home cool, and the light-colored exterior and low overhangs assist in reflecting the sun. The HVAC system centers on a 19-20 SEER heat pump with a minisplit system, and the air-conditioning components are located entirely within the conditioned space. A natural gas-fueled Bosch tankless water heater provides the hot water.
The Energy Star appliances are networked for whole-house automation, including lighting control. The bathrooms conserve water with low-flow faucets and showerheads and dual-flush toilets. The specialty doors and window glass maximize the view, and two multi-slide doors disappear into hidden pockets, connecting the living spaces by opening the floor plan. Many of these doors are automated, so occupants can enjoy unobstructed views at the touch of a button.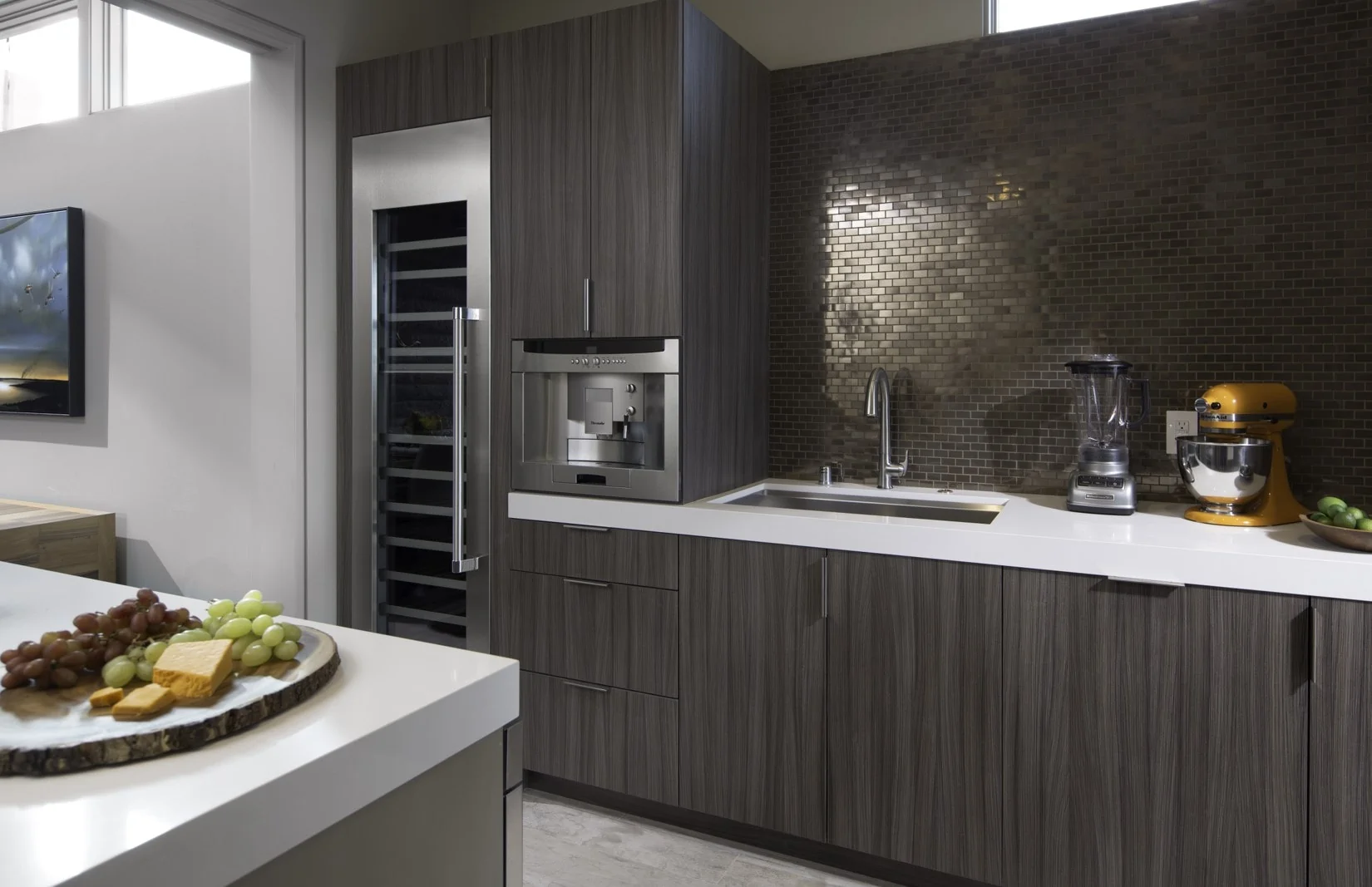 A state-of-the-art kitchen features the latest energy-efficient appliances. The kitchen boasts a 30-inch double oven, an electric induction cooktop, and two 30-inch built-in refrigerator/freezer units that integrate flush with the sleek UltraCraft cabinetry. The countertop surfaces are made of Dupont Zodiac Quartz, and the fixtures showcase the latest top-of-the-line stainless steel selections from Kohler.
The master suite overlooks a pool with expansive glass to capture the outdoor view. An "entertainment style" media room includes sliding doors with access to an outdoor courtyard with a wet bar. Plus, the space automatically transforms into a dark media room with a drop-down movie screen.
Each year we attend IBS, I make a point to visit the New American Home to see a real-world demonstration of the latest concepts in architecture design, construction techniques, new products and trends in the marketplace. However, since we can't all make the trip to Vegas, you can take a virtual tour of this year's home online. Visit www.tnah.com to explore photos and videos, and even download a brochure that details all the features and amenities that will soon define the homes of tomorrow.
— M. Weber