Eric Posillo Builders Recreates New England Coastal Beauty for Custom Home in Narragansett, RI
Based in Wakefield, RI, Eric Posillo Builders is known for quality construction and carpentry, from framing to custom woodwork. Experts in creating iconic New England coastal designs, the firm ranks among the best builders in Southern Rhode Island. Owner Eric Posillo and his team offer more than 16 years of experience to their clients.
Posillo recently completed a two-story custom home to replace a tiny bungalow that was nestled in the coastal wetlands of Narragansett, RI. The home features three bedrooms, four baths, and a multi-level deck where the homeowners enjoy sweeping views of Wesquage Pond and Bonnet Shores Beach.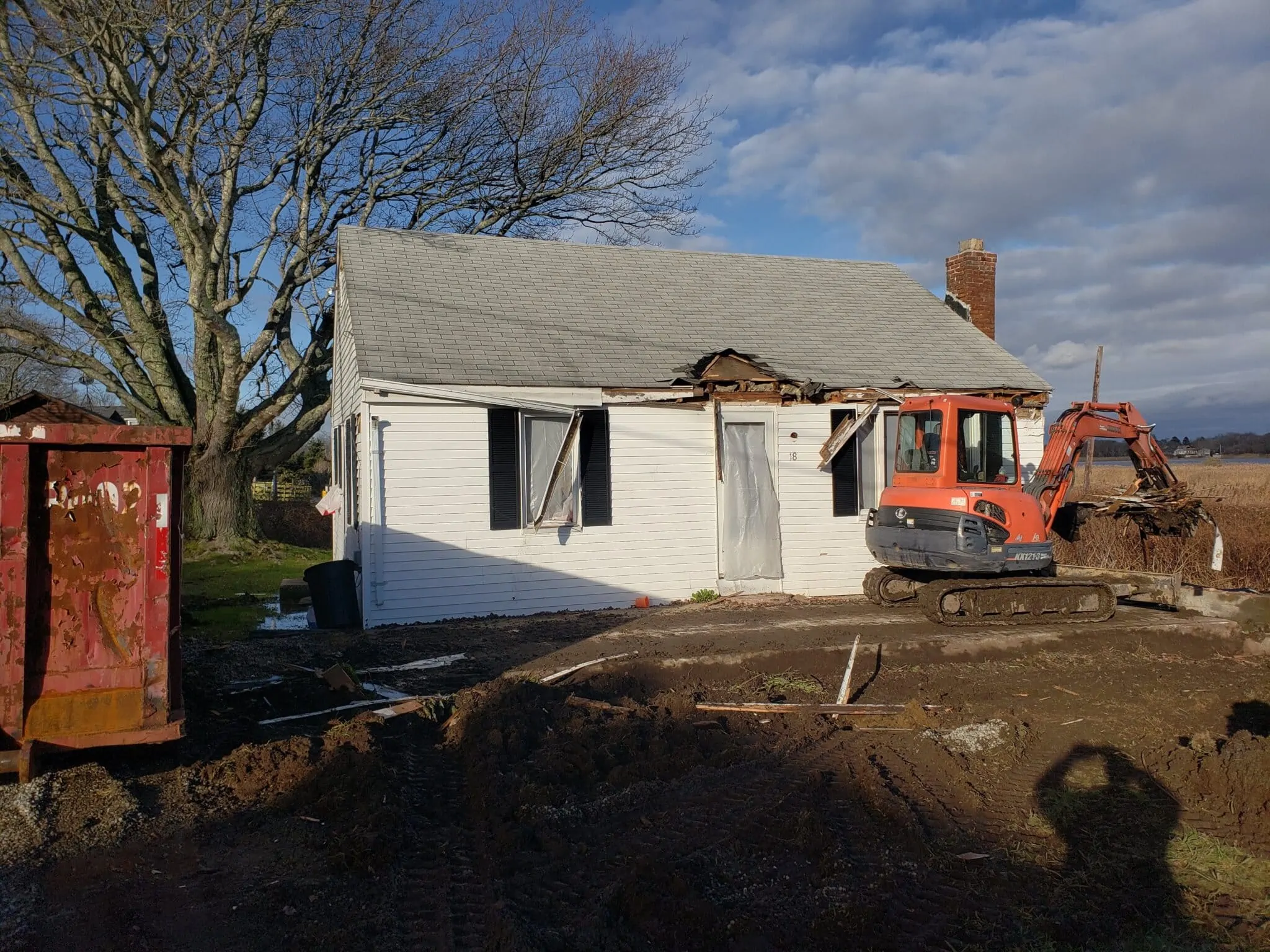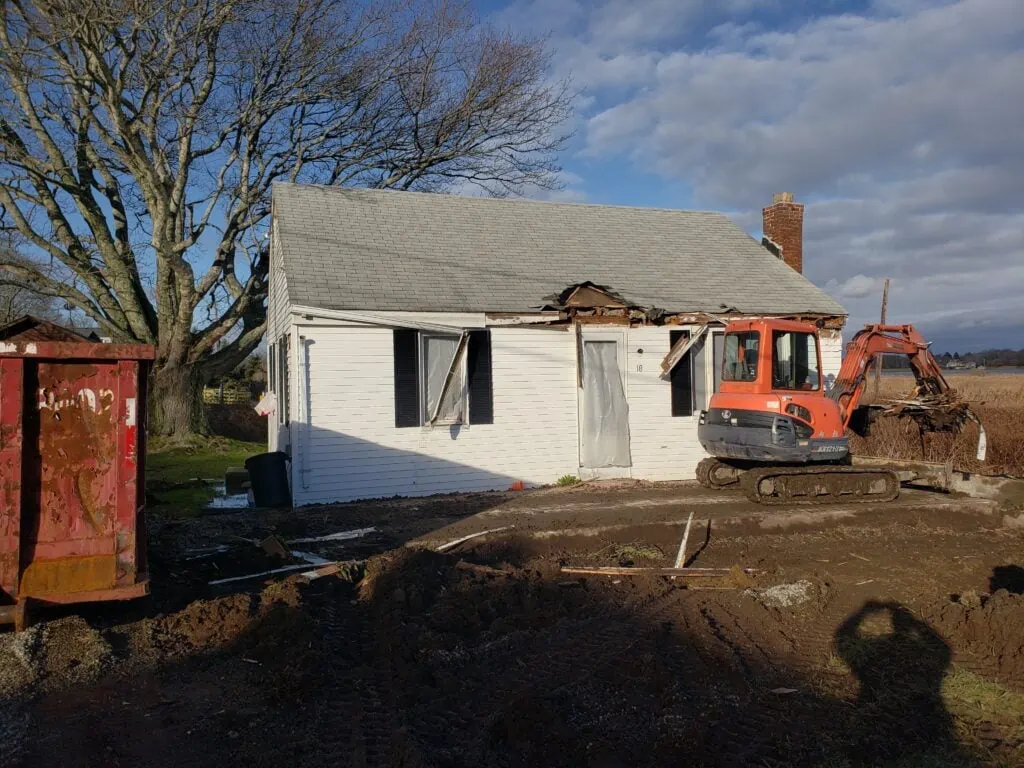 To complete the homeowner's ideal seaside exterior, Posillo installed Beach House Shake®, a composite shingle that delivers classic beauty without compromise. Beach House Shake has the warmth and charm of cedar shingles; however, unlike cedar shingles, Beach House Shake will stay looking like the day it was installed – with no unsightly discoloration and no upkeep.
"The exterior was inspired by their neighborhood's traditional New England look," said Posillo. "The homeowners specifically chose Beach House Shake in the Hatteras color to recreate that classic aesthetic for their home without the upkeep of actual cedar shingles."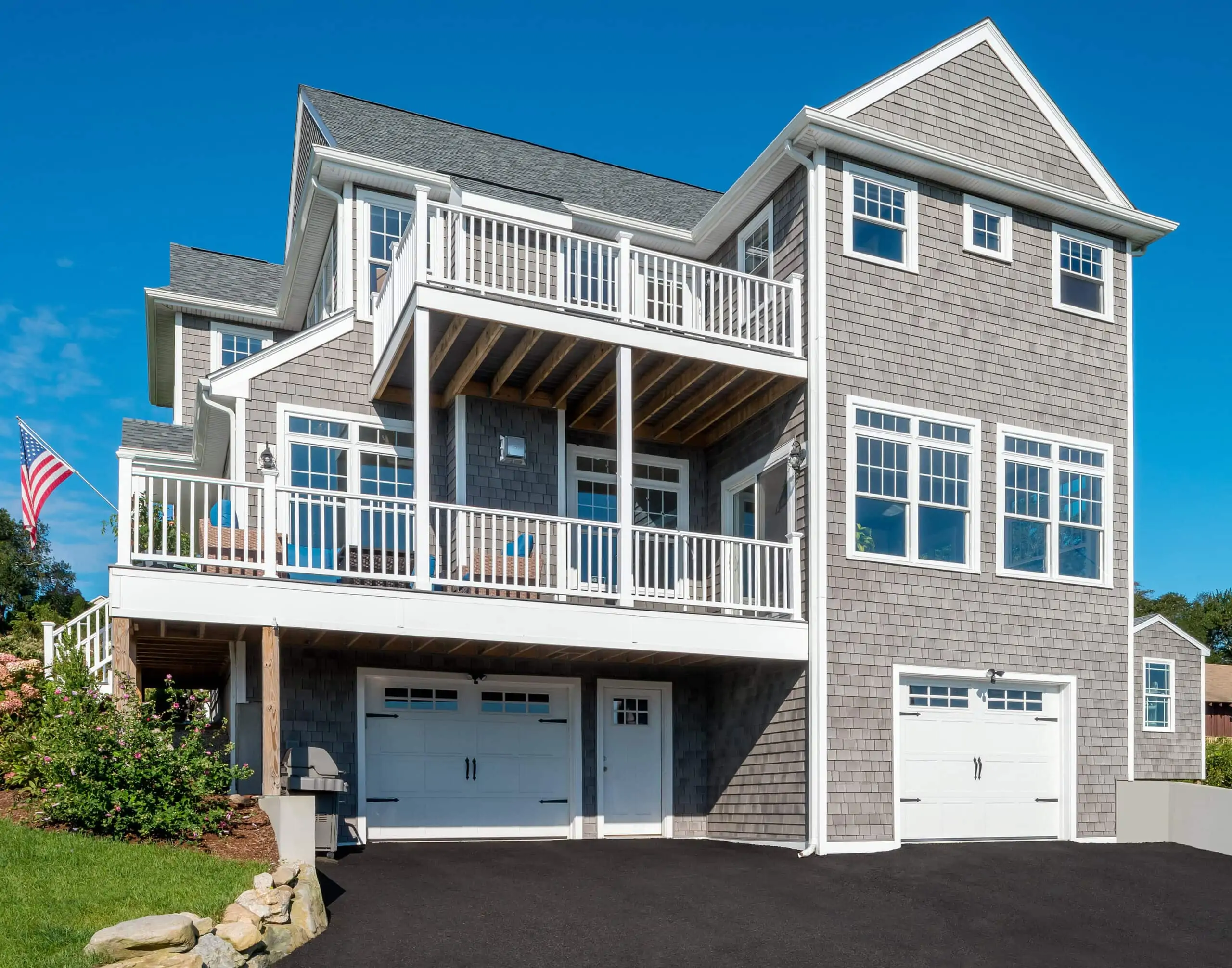 An architecturally accurate composite shingle, Beach House Shake has straight, squared edges, a unique edge grain texture, and a surface with traditional wood grain saw cuts. Available in four colors that resemble fresh-cut to gracefully aged cedar, Beach House Shake maintains its color over time, thanks to its unique KAPGUARD® with Kynar® coating.
Posillo said the pandemic has given homeowners more time to research products and they picked out the shake themselves.  "It was already our go-to product, so it worked out perfectly," he added.
Designed for efficient installation, the panels are lightweight, easy to cut, and can be quickly installed with just a hammer or nail gun.
"I was able to install all the cladding myself in less than four days," said Posillo. "Beach House Shake's installation is easy; I only needed a small sliding chop saw and a jigsaw to cut the panels and then nailed them into place."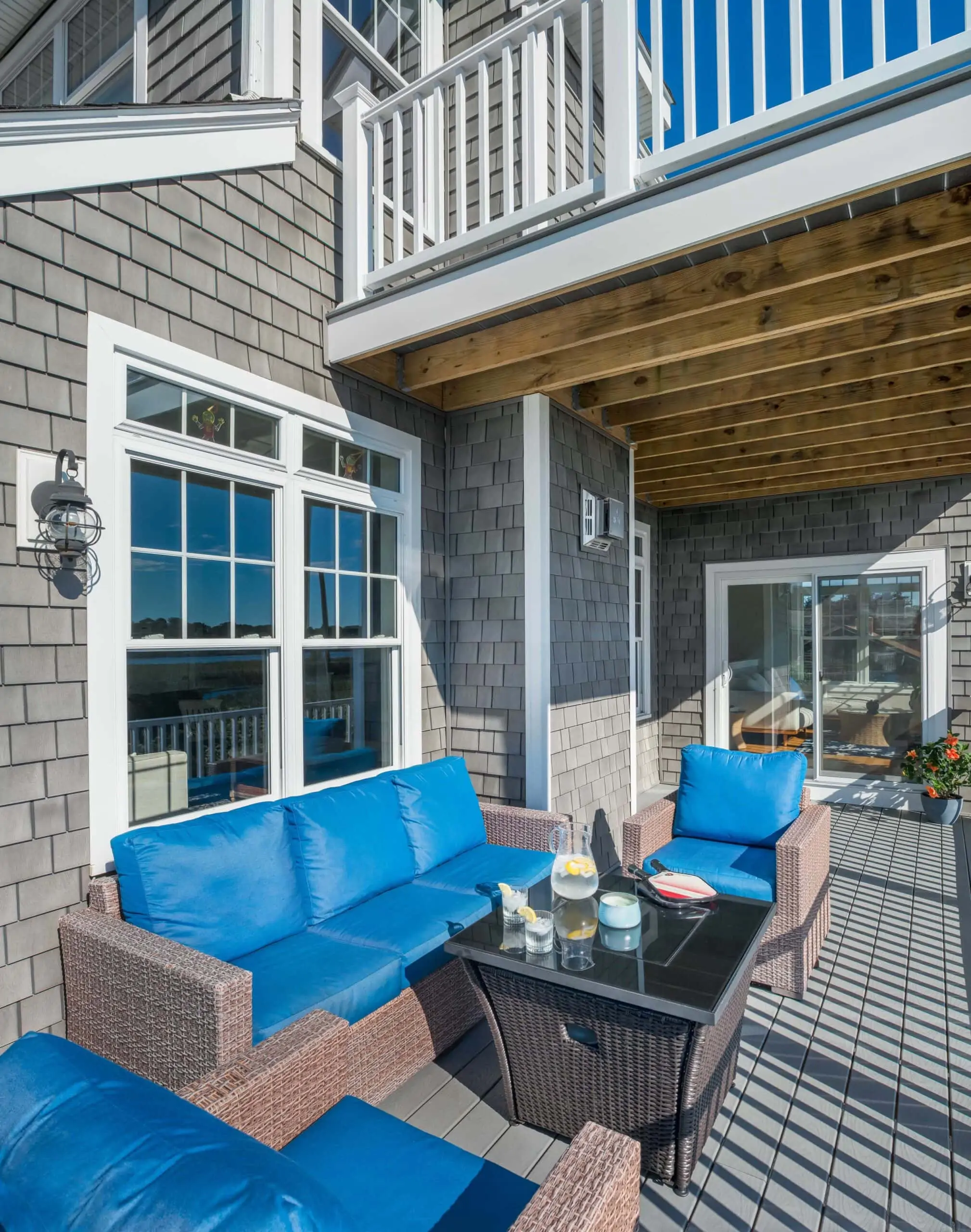 And Beach House Shake can withstand the toughest environments – even high UV and salt air. It is also Miami Dade-approved for wind and impact resistance in High Velocity Hurricane Zones. Beach House Shake is backed by a 20-year "Beautiful Freedom" warranty in addition to a 50-year Performance Plus Limited Warranty.
"The homeowner loved the final result," said Posillo. "Shortly after we finished the house, we were asked to go back to build a shed, using the same Beach House Shake to match the house."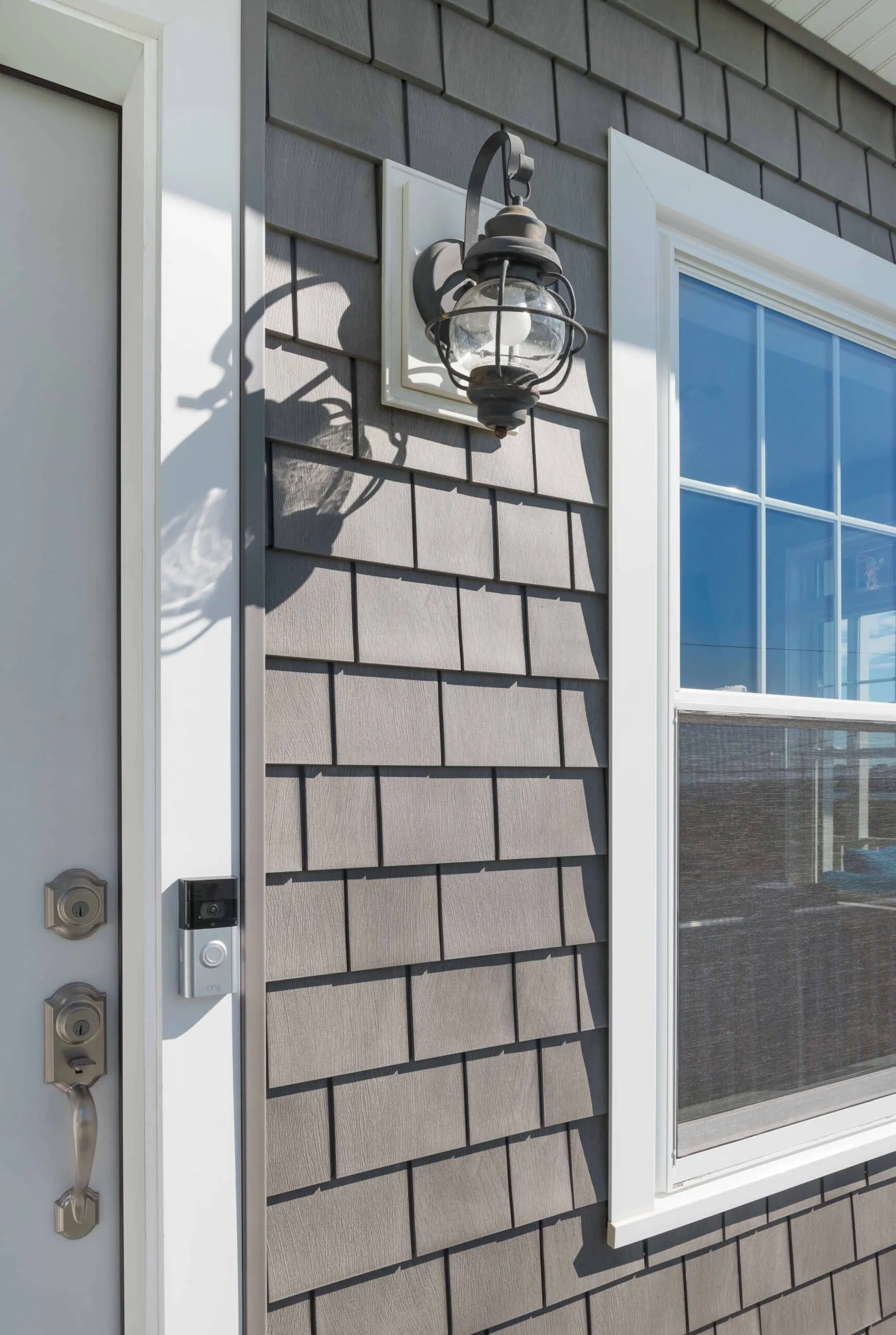 For more information on Beach House Shake, go to http://www.beachhouseshake.com.
About Tando
Tando's exterior building products leverage innovation and manufacturing technology to solve market challenges such as labor shortages, long lead times, and moisture concerns all while meeting consumer demand for mixed material exteriors and low maintenance. From launching the first polymer shake over 40 years ago to developing the #1 brand of Composite Stone, Tando has a proven history of creating new categories, including TandoStone®, Beach House Shake®, and TandoShake®. Tando is owned by Derby Building Products. For more info, visit www.tandobp.com or www.beachhouseshake.com.