I shudder to think how much of my lifespan has been spent searching for missing tools. I try to be organized, but I'm often juggling multiple projects and end up making a mess of my work area. Periodically, I dedicate an entire Saturday just to put my cluttered workshop back together in an orderly fashion.
There's no doubt about it: To work efficiently, all your necessary tools and supplies should be where you need them, when you need them. From easy visibility to convenient accessibility, there's a lot to consider when organizing a workshop. Here are some pointers for the next time you reorganize your mounting pile of equipment.
Light it Up
Poor visibility is counterproductive to any kind of work. If you're giving your garage or workshop a complete remodel, a good place to start might be the walls. Painting the walls of the workshop white or another bright color helps reflect interior light, enhancing visibility and making it easier to find your tools.
Overhead fluorescent lighting is a popular option because it supplies bright, ample light without contributing heat to the workshop. Small magnetic lamps or LED rope lighting are good options for illuminating dark corners or shadows beneath cabinets.
Smart Storage
Every garage or workshop has a limited amount of floor space for storage, but you can add significant square footage of elevated storage space using shelves and cabinets. Manufactured garage storage cabinets are sold by companies such as Gladiator GarageWorks and Sears/Craftsman. Tool cabinets are excellent options for serious DIY'ers who have a lot of equipment that needs to be sorted by type and application. The number of drawers varies, and many versions include caster wheels to easily roll the cabinet around the shop. They offer a sleek design and nice amenities like ball-bearing drawer slides and locking doors.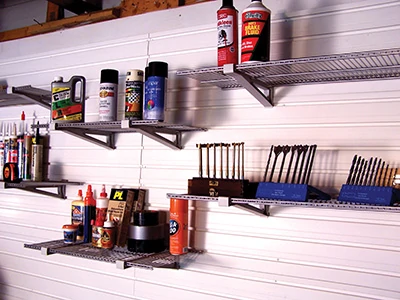 Wall-storage systems are popular because they make use of otherwise unused wall space to organize tools and supplies. Many of these systems consist of slat-wall panels fastened to the wall, which hold various hooks, shelves and straps to keep items off the floor.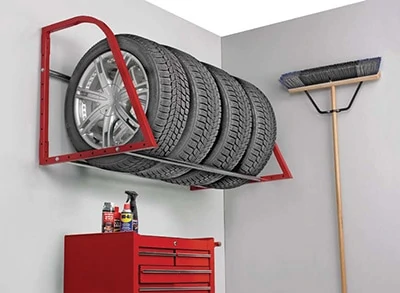 Some wall-mounted storage solutions are configured as heavy-duty racks with impressive load capacities. When mounted solidly to stud framing, wall-mounted racks can be used to store bulky items such as ladders, lumber, car tires and more.
Pegboard panels mounted to the wall have long been popular for storing small items such as wrenches and screwdrivers. Various hooks and holders can mount to the pegboard holes with almost limitless versatility to keep your hand tools handy. Consider a metal or high-density plastic pegboard for a durable tool holder that won't swell and blister if exposed to moisture.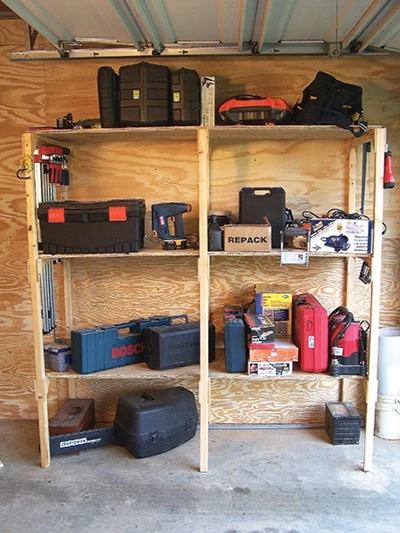 From rolling tool boxes to wall-mounted systems and pegboards, store-bought storage solutions have a lot to offer but can cost a lot, too.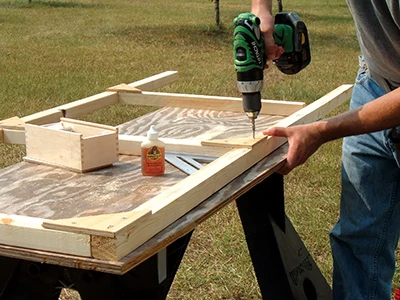 A less expensive alternative for a DIY'er is to custom-build shelving for the workspace. Wall-mounted shelves can be hung with store-bought brackets screwed into the framing studs. Two-tiered shelves can be built from simple legs and rails made of 2×4 with shelving made of 2×6, 2×8 or plywood. Screw or nail the shelves together and use diagonal bracing to keep the structure square. Another type of workshop shelves utilizes 2×2 ladder brackets with three-tiered plywood shelving. Styles vary, but most shop shelves are built with simple construction from inexpensive materials.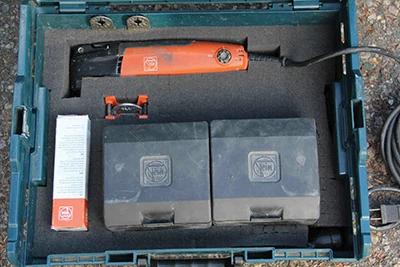 Toolboxes
Handheld toolboxes certainly need no introduction, but a couple of new spins on the old standbys are worth noting. Some major tool manufacturers offer the modular hard-shell power tool cases that fit on top of one another and interlock to form an easy-to-cart stack.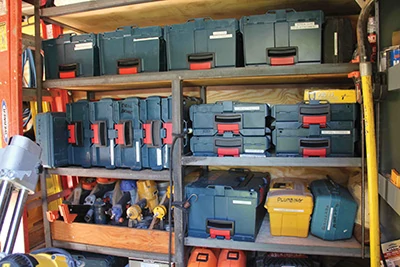 Customizable foam inserts within the hard-shell cases also offer a new level of versatility. Users can cut and remove the foam padding to create a snug, protective home for the tools, batteries, chargers and accessories of their choice.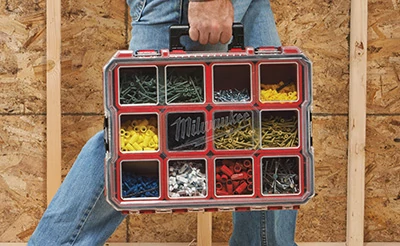 Screws, nails and other fasteners need a home as well. Toolboxes with transparent tops and adjustable dividers offer easy-to-see visibility for the wide array of fasteners and accessories that need to be sorted by type and size.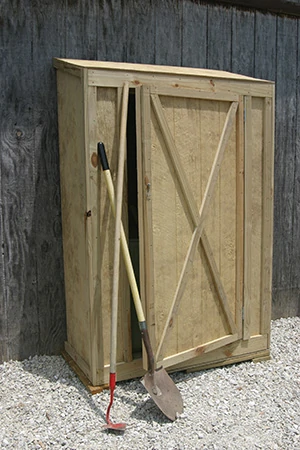 Think Outside the Shop
Need more storage space? What if you don't have a whole garage or spare room to make into a workshop? Although you can optimize interior spaces with shelves, cabinets and wall storage, you're ultimately limited by the size of the house. Consider overlooked areas of the home that can be modified to provide extra storage space. Convert the space beneath a staircase into a closet, or build a plywood bin in the unused space beneath your deck. Install a subfloor in the attic to create storage space above the joists, or construct an outdoor storage shed to keep your long-handle lawn and landscape tools. With a little creative thinking, you can find a number of storage options outside the typical workspace.
Side Note 1
Top-Notch Cabinets from Moduline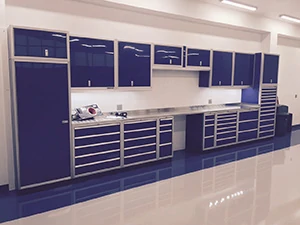 Moduline's high-quality aluminum cabinets are proudly made in the USA out of the very best materials and built to last a lifetime. The company stands behind their products with the customer support you need to make the right decisions about your cabinet system. Moduline's informative website and catalogs, combined with their trained cabinet experts, help to guide customers through the selection process and answer any questions about the various products.
Whether for a commercial or residential application, a Moduline representative will be with you before, during and after your purchase to suggest layout and design ideas for your space. Moduline will also create CAD drawings so you can see what your cabinet system will look like to ensure the designs are congruent with what you had in mind. Visit Moduline at www.modulinecabinets.com or call 888-343-4463.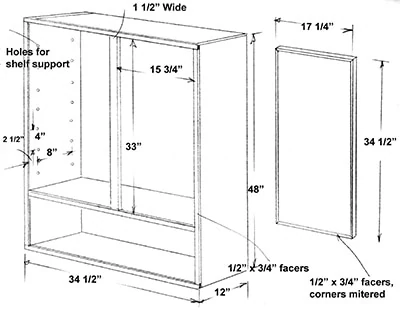 Side Note 2
Build a Locking Tool Cabinet
A locking tool cabinet can secure your tools from thieves and protect them from the elements. The cabinet shown is made of 3/4-in. plywood and has an open shelf below the locking cabinet for chargers for cordless tools, or for less valuable gear. The cabinet shown is used in a garage and the plywood is economical "good one-side" (C/D) fir plywood. You may prefer to utilize a pine, birch or other more decorative plywood if your shop or garage is more upscale.