The New "Luxury Home" is Being Defined by What Lies Within the Walls: Steel Electric Conduit Systems
By: Dale Crawford
As demand for residential construction increases, homeowners are looking for a deeper meaning behind luxury and where to allocate their budgets. And while many homeowners still yearn for luxe central vacuum systems and quartz countertops, the new luxury home is now being defined by what lies within the walls— and contractors will be seeing more requests for materials that reinforce longevity, sustainability and safety.
Since the early 1900s, steel conduit has been used as a raceway system for electrical conductors as it is the most resilient, most protective, and most durable electrical raceway available. Steel conduit and tubing provide value for years to come, no matter the type of electrical project. Its popularity, in part, is due to its 100 percent recyclability, cost-effectiveness and convenience. Steel conduit is also among the safest of construction materials, as it is non-combustible, making it a great choice for fire-safety.
What's in Your Walls?
As homeowners and hopeful homeowners consider the infrastructure materials they want to incorporate, the concept of luxury is shifting. People are becoming more concerned than ever with the idea of longevity and ultimate safety. According to AARP, nearly 90 percent of adults over 65 want to remain in their current homes as they grow older, thus reinforcing the need for a home's longevity. As the most resilient, most protective and most durable electrical raceway, steel tubing is offering homeowners a new kind of luxury—the luxury of peace of mind.
Not only does steel conduit's wall thickness provide mechanical protection to the enclosed conductors, but the National Electrical Code recognizes a properly installed system as an equipment grounding conductor, providing a safe pathway for any excess or misdirected electrical current and preventing harmful electric shocks or fires. The use of steel conduit raceways can also protect against corrosion, as it has a zinc-based protective layer on the outside and also features a corrosion-resistant organic coating on the inside, providing a long service life.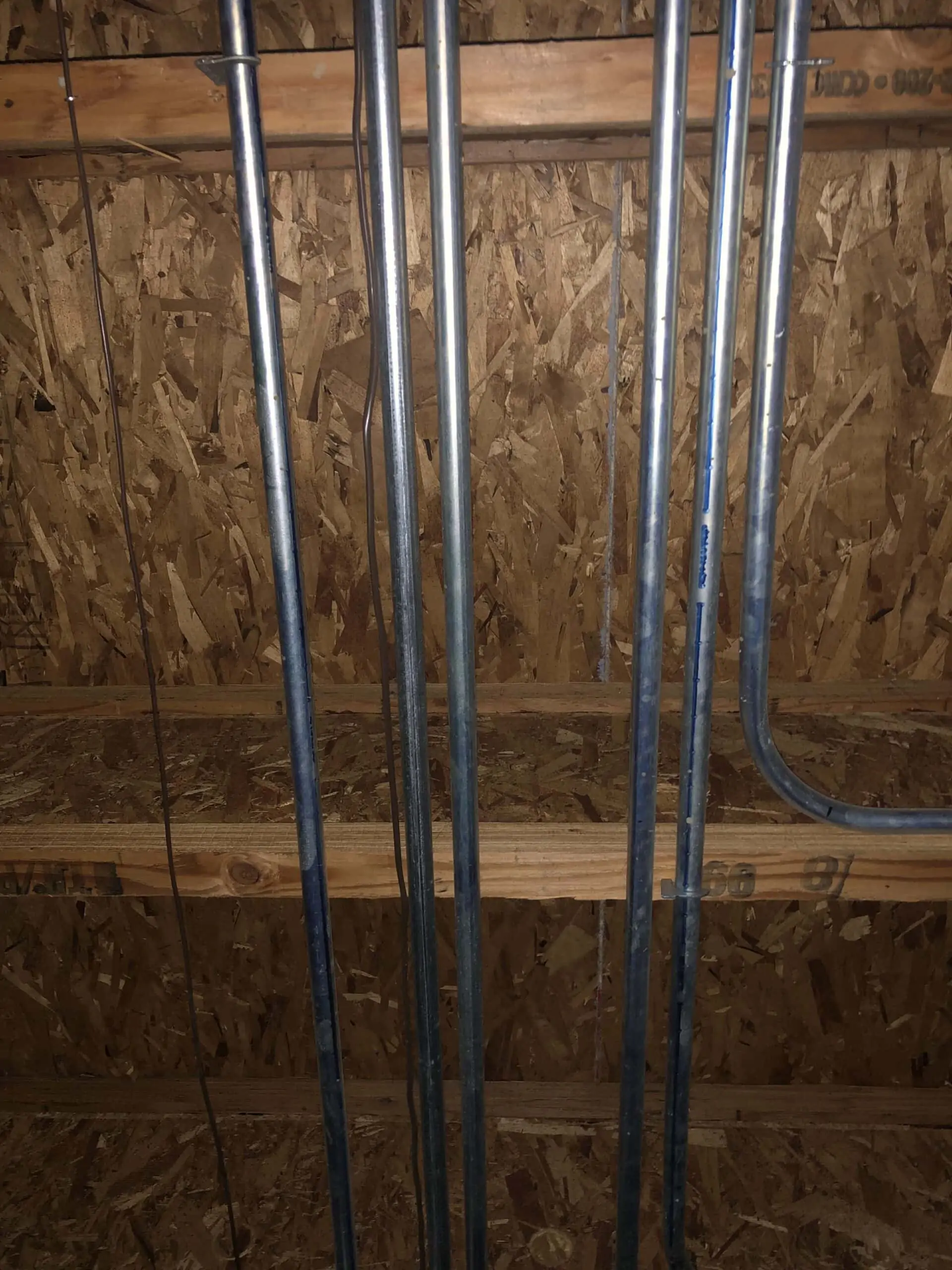 Steel Conduit Raceways Provide Peace of Mind That Stands the Test of Time
Using steel conduit raceways in the interior walls within a home will provide homeowners the peace of mind that their home is built with top-of-the-line products and the knowledge that their home's infrastructure won't require frequent, expensive updates or repairs. Galvanized steel rigid conduit, intermediate metal conduit, and electrical metallic tubing are the wiring methods recognized to provide superior mechanical protection to the enclosed wire conductors. Steel conduit's durability helps protect conductors from natural disasters, and harsh weather conditions. Its high melting point ensures fire resistance, reducing the risk of an electrical fire. And its integrity will also shield devices from electromagnetic interference, protecting electronics from malfunctioning or breaking. As remote work and schooling holds steady, people need their devices to work efficiently and their homes must be wired as responsibly as an office or school. Steel tubing makes this possible.
Be an Informed Consumer When Building or Buying a New Home
Prospective homeowners who are looking to purchase or build a new home should arm themselves with as much information as possible to ensure they get the most out of the biggest purchase of their lives. Homeowners should be ready to inquire about what is inside the walls. If a home or building has improper or damaged electrical conductors, the risk of electrical power issues can cause a short out, electrical fires or pose a danger to anyone servicing the system. Knowing what options are available can eliminate the risk of continuous electrical work or worse, an unsafe living environment. Not only should an electrician be advised when installing or upgrading an electrical system but it's also important to check with a local inspector as well as local code enforcement agencies for specific requirements before beginning work.
Luxury homes are defined differently now.  Homeowners not only want to include aesthetically pleasing upgrades to their remodels and new construction but they also want materials that provide longevity, sustainability and safety. A electrical distribution system fortified by steel conduit will give homeowners the luxury of "peace of mind." As informed homeowners begin asking for materials that provide safety to their families, contractors must be ready to offer the highest quality options. With a growth forecast to $99.76 million by 2028, steel tubing may be the next big luxury material in residential construction.