The caulk/sealant aisle at  the home center seems to expand on a weekly basis. There is a lot to choose from.
For interior jobs, an acrylic caulk is the easiest type to apply, shape and clean up. Acrylic caulk doesn't hold up to moisture exposure, however, so it shouldn't be used outdoors. Acrylic caulk also lacks elasticity and hardens over time, which causes it to deteriorate and crack. For this reason, most quality interior caulks are now formulated with some degree of silicone to provide some flexibility in the caulk bead to prevent cracking.
Silicone has its downfalls, though. The stuff is incredibly sticky and difficult to clean up, which is why acrylic caulks are still the mainstay for interior applications. Generally used for exterior applications or water-prone areas such as windows and bathrooms, sealants made with 100-percent silicone tend to turn yellow over time, and paint doesn't adhere to the caulk–although manufacturers are making strides to solve both those problems. For example, the makers of Gorilla Glue offer a new silicone sealant that won't yellow, shrink or crack, and it's paintable.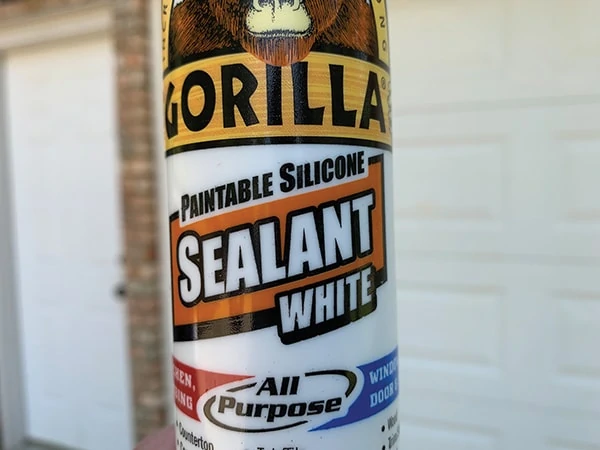 These days, new caulk formulations extend beyond the choices of only acrylic or silicone, including water-based products, urethanes, etc., which doesn't exactly simplify the selection process.
When choosing a product, pay attention to the indications on the label. Look for words like "elastomeric" and "flexible" which means the bead will bend and stretch in lieu of breaking when the surrounding substrates move.
"Adhesive" is another good characteristic for caulks, especially for application to substrates that are difficult to stick to. If a bead pulls away from the substrate, then the seal has failed, so adhesion is very important.
"Waterproof" sealant is what you'll need for exterior applications, and "Mildew-resistant" is a crucial characteristic of visible caulk used around moisture-prone areas such as showers and bathrooms.
If you plan to paint the caulk bead, then look for "paintable" on your product package, because not all sealants will hold paint.
If you don't plan on painting the sealant, then make sure it has "non-yellowing" properties to maintain the look of the bead.
You'll also find several specialty caulks, such as gutter sealants or mortar-repair caulks, which have unique characteristics specific to their intended applications.
In general, you get what you pay for. Cheaper caulks are less expensive because they're formulated with inferior ingredients that don't offer the properties that will keep the caulk performing well and looking good over time.
Product Roundup
Titebond WeatherMaster Sealant

Titebond WeatherMaster Sealants are specifically formulated to outperform all other sealant technologies including  silicones and urethanes. The original WeatherMaster Sealant comes in over 175 standard colors, with the added value of a free color-matching service, so you receive the right color that is an exact match to your siding, windows, doors, etc. The superior polymer formula offers excellent adhesion to wood, fiberboard, vinyl, aluminum, metal, brass and other common building materials. WeatherMaster Sealants have exceptional UV resistance, paintability, and can stick to wet or damp surfaces, so they work when you do, maintaining long-term flexibility and so they will not crack. Visit www.titebond.com.
Is Lexel superior to silicone?

Lexel is billed as the "duct tape" of sealants, offering superior adhesion to almost any surface wet or dry, and it's instantly waterproof. Lexel is extremely elastic and can handle up to 400-percent joint movement to prevent cracking. It is paintable, sticks to itself and is crystal clear. In fact, it is 19 times clearer than silicone and won't yellow or get cloudy overtime. Plus, you never have to worry about leaving Lexel in your truck or garage since it is permanently freeze-thaw stable. Use it on tile, granite, glass, vinyl, wood, most metals and plastics, drywall and much more. Visit www.sashco.com.
Mor-Flexx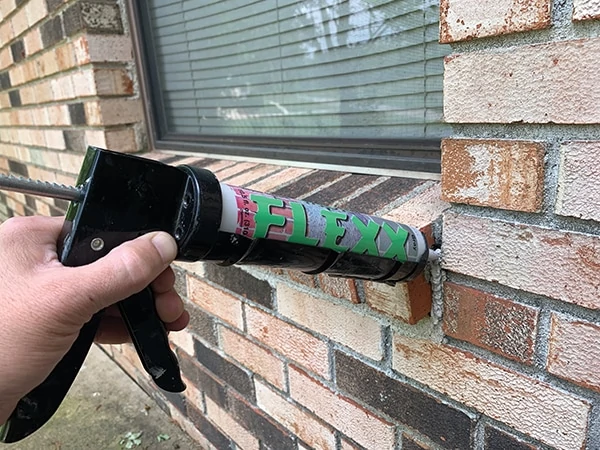 Mor-Flexx is the simple fix sealant for mortar and stucco repairs so you can forget the concrete powder, mix bucket and trowel. Mor-Flexx has superior adhesion to a variety of materials for a watertight and weatherproof seal. It stretches like rubber and moves with materials due to shifting soils, temperatures and moisture so it won't crack. It is paintable, easy to apply  and cleans up with water. Use Mor-Flexx between bricks, stone, concrete and anywhere else you use mortar and stucco. Visit www.sashco.com.
Through the Roof!

Through the Roof! fixes leaks fast the first time in any weather and is instantly waterproof, so you can use it on active leaks. It remains elastic year after year to permanently seal nagging leaks and is proven to last 20 times longer than roof cement. It won't grow mildew and, given its extreme clarity, it won't look unappealing. Use Through the Roof! on roofs, gutters, flashing, wood and asphalt shingles, brick vinyl and more. Visit www.sashco.com.
Perma-Chink Log Home Sealants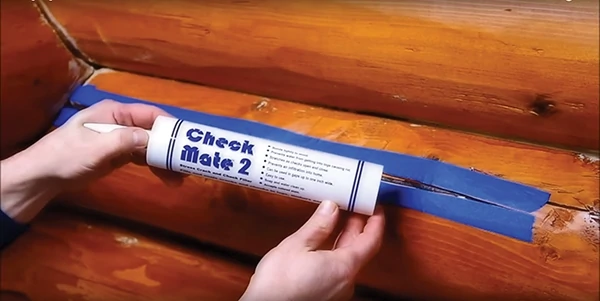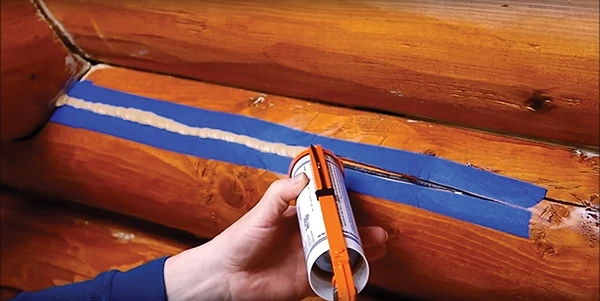 Perma-Chink log home chinking looks like traditional mortar. It stretches, compresses and tightly adheres to log surfaces to make your log walls weather-tight and attractive. Perma-Chink is still the easiest and most durable log chinking to apply to your log home, used for interior and exterior sealing of gaps 1 inch or wider. The product is eco-friendly and comes with a 10-year warranty.
Perma-Chink also offers Check Mate 2, which protect your logs from water infiltration by sealing log checks and cracks that can develop along log surfaces. Specially formulated to complement the colors of the company's Lifeline finishes, Check Mate 2 is waterproof, remains flexible, and seals checks 1/4 in. to 1 in. on interior and exterior applications. (Use a backer rod wherever possible). Visit www.permachink.com.
WeatherMaster Metal Roof Sealant

WeatherMaster Metal Roof Sealant is offered in over 50 standard colors, and will stick to Kynar and other coated metals. It's ideal for use on a wide variety of metal roofs, flashing, gutters, downspouts, metal trim, architectural metal siding, aluminum, galvanized steel, and other metal roofing implements.  Also, it is approved for use in Miami-Dade County, which means the sealant will withstand high winds. Visit www.titebond.com.
InstaTrim Self-Adhesive Trim Strips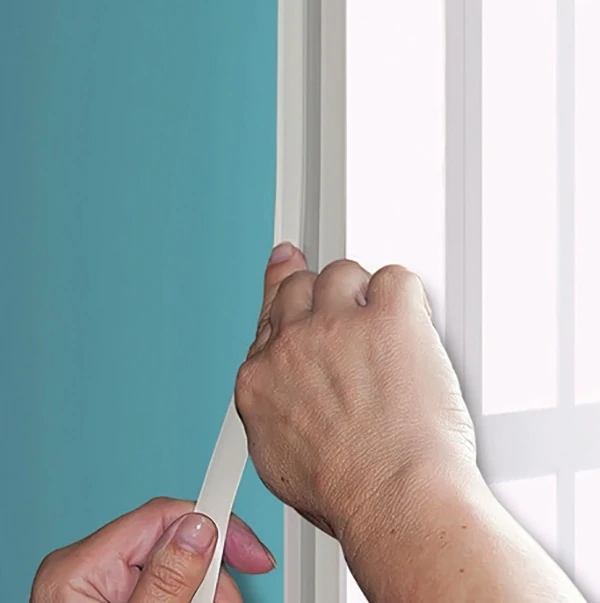 InstaTrim adhesive trim strips present an alternative to caulk for trim applications throughout the house. The strips have patented, self-centering wings to ensure uniform positioning on any surface. The flexible material comes on a roll for easy use (also available in bulk rolls), and no special tools are needed. You simply peel and stick. The odor-less adhesive remains intact with no curing time necessary. It's an easy solution for uneven baseboards, imperfect wall corners and sloppy paint jobs. Use InstaTrim to prevent mold and bacteria from forming under toilets, or use it as a mildew-resistant barrier in tubs and showers. Visit instatrim.com.
Durham's Water Putty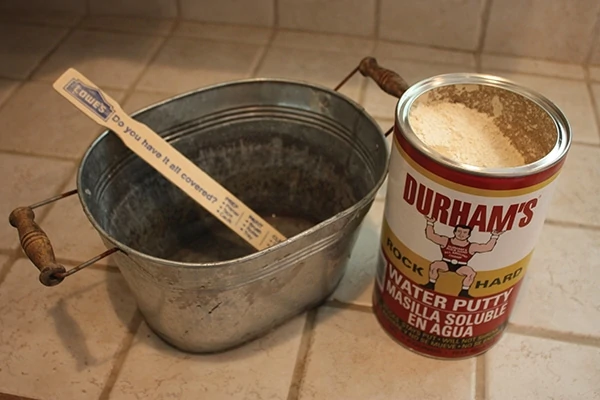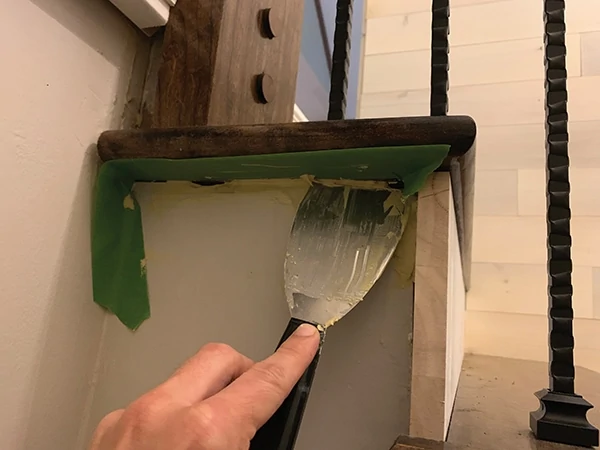 Durham's Water Putty is a powder product that is mixed with water on site and can be used to repair damaged wood, drywall, etc. The putty is easy to use and easy to clean up. You also get a lot of product for your money. Add water and mix to the consistency of thick pancake batter. Apply the product in layers up 1/4-in. thick at a time. Allow each application to dry before adding more product. Once the damaged area has been filled and the putty has dried, sand the area smooth. Finish the repair by sealing it with primer and paint. Visit www.waterputty.com.
TraverFill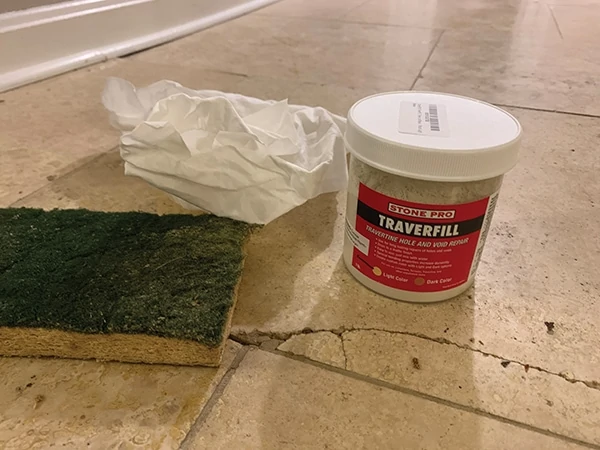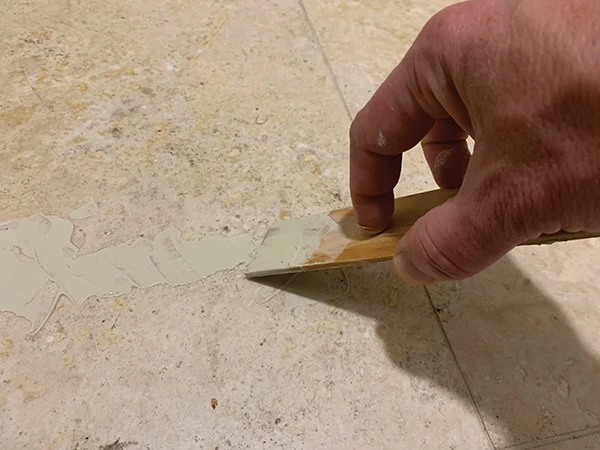 TraverFill from Stone Pro is a powder-based product that is mixed with water to make lasting repairs of holes and voids in travertine tile. It has special bonding properties to increase durability, and it dries to a matte finish. Blend the two color options—light and dark—to achieve a custom color that matches your tile. Visit stoneproonline.com.
Ultimate MP

Ultimate MP, where the MP stands for multi-purpose, comes in over 20 colors, and has the advantage of sticking to Kynar and other coated metals. Ultimate MP is great for any sealant need including windows, doors, siding, recreational vehicles, and more. Also, it is approved for use in Miami-Dade County, so it stands up to high winds. Visit www.titebond.com.
AU-1 Commercial Construction Sealant

AU-1 Commercial Construction Sealant is a high-performance product that improves the appearance, efficiency and longevity of residential and commercial buildings. AU-1 is a highly elastic and extremely non-ageing, non-sagging sealant that requires no mixing or priming to bond at the molecular level to most construction materials. AU-1 is paintable and will never bleed through paint or create tacky surfaces, making it resistant to dirt pickup. Once cured, it has exceptional mold and mildew resistance. AU-1 has outstanding UV resistance and maintains high elasticity and adhesion in all climates even after years of exposure. It is VOC-compliant nationwide and can be used in all weather conditions. Visit www.towersealants.com.
Red Devil Sealant Smoothing Kit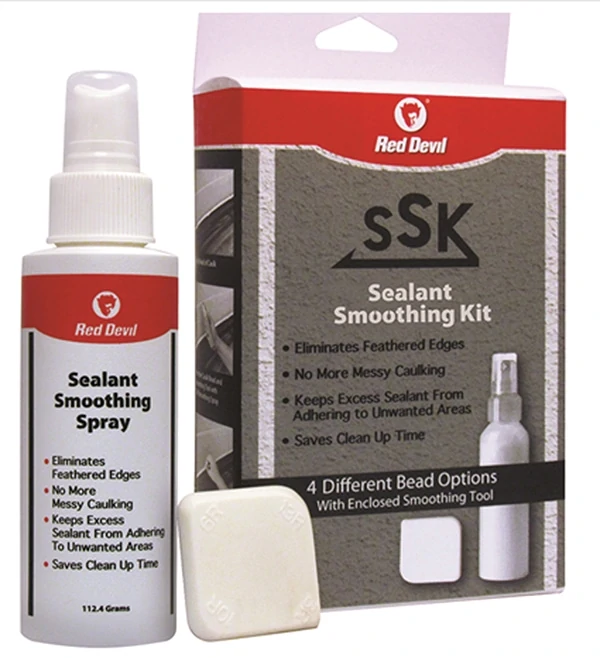 The new Red Devil Sealant Smoothing Kit (SSK) is a caulking solution made easy, enabling any user to get a perfect, smooth bead. The kit features an innovative smoothing spray and smoothing tool that allows DIY'ers to achieve professional results—just apply caulk, mist it and smooth it. The Red Devil SSK delivers a smooth bead and tight seal by eliminating feathered edges and preventing the caulk's adhesion to unwanted areas. Additionally, the SSK's smoothing tool limits the user's skin exposure to the sealant, reduces mess, and offers four curve and bead options to help produce a beautifully finished result. DIY enthusiasts will appreciate how easy it is to eliminate drafts from windows or revive and beautify tubs, sinks and countertops. Visit www.reddevil.com.