Above Ground or Ground Contact? That is the Big Question
Chances are, if you step into just about any backyard in any part of the country, you will find something made with preserved wood. You are likely to see a deck, a raised bed garden, a picnic table, or a children's playset – all probably built with preserved wood.
These projects, whether built by a professional contractor or a do-it-yourselfer, require a little bit of research and preparation before the building can actually begin.
"It's important for consumers to understand what kind of preserved wood they need to buy for their project before they head to the lumber yard," explains Chad Epperson, owner of United Treating and Distribution. "A little bit of homework can save a lot of time and hassle down the road."
Chad explains that treated wood has been a viable outdoor building product for decades, blending the beauty of nature with the practicality of every-day life. However, it is every bit as important to choose the right wood for your project as it is the correct fasteners to hold the project together. The right wood depends a lot on its use.
But why choose wood at all? Wood comes from an abundant natural resource that is grown on managed forest lands and is easily and quickly replenished. It has excellent workability in all aspects of construction and, when preserved and used properly, can be designed to create outdoor living spaces that bring the comfort of inside to the outside. It is a durable and cost effective structural material that is both strong and naturally beautiful.
Wood is easy to use, light-weight and adaptable to be modified on the job site. It is readily available from local dealers with no need for special orders. Wood can be used year-round in any climate and can be maintained and repaired by a do-it-yourselfer. Wood's strength-to-weight ratio is excellent and it is resistant to breaking and cracking.
"The treating industry has strived for decades to innovate products that enhance wood thus extending the life of your project," explains Chad. "When wood goes through the treatment process, it is infused with preservative that helps it last longer while maintaining its natural beauty." Preservatives make wood resistant to attack from termites and fungal decay. For example, Lonza Wood Protection's Wolman® E copper azole has been used by industry leaders such as United Treating & Distribution for many years to enhance the performance of wood.
One do-it-yourselfer and garden enthusiast learned the importance of choosing the right preserved wood when he did some research and decided to build raised planter beds for his vegetable garden. "I did some research, looked at some garden plans online, and decided that I would attempt to build a raised bed. I learned that since my wood would remain in contact with the soil and constantly be wet, I should use Ground Contact treated wood. Even with that harsh exposure my raised beds lasted for years." His beds were so successful that he chose to build raised beds again after moving to a new home.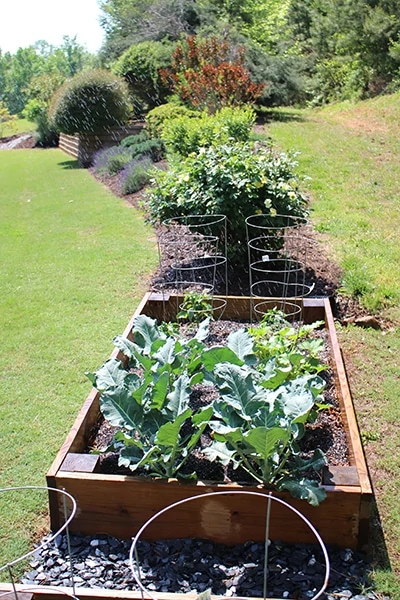 "I felt very confident in my decision to build my second set of raised bed gardens. It just took a few boards of Wolmanized® Outdoor® Wood (2x6s and 4x4s), screws, and a few tools that I have on hand. I built two raised bed gardens in just a few hours," he says. The good thing, he adds, is that the planter beds can be used year after year because they are built using Ground Contact preserved wood.
Like this homeowner, contractors and do-it-yourselfers cannot arbitrarily choose what preserved wood to install. According to Jay Hilsenbeck, Residential Product Manager of Lonza Wood Protection, choosing the right wood for its intended use is imperative for a finished project to last. Jay explains that consumers can either purchase Above Ground or Ground Contact preserved wood for their project.  "This decision rests on the severity of the exposure of the wood during its service. Ground Contact preserved wood is treated to a higher retention level than Above Ground," explains Jay. "That simply means there is more preservative in Ground Contact preserved wood to offer necessary protection for more demanding end uses like raised beds."
Further guidelines say that Above Ground preserved wood is intended for the parts of a project that are at least 6 inches above the ground, where the wood dries easily, and where it is well-ventilated around all the boards. While Ground Contact preserved wood is versatile enough to be used in almost any application, it must be used in applications where the wood
will come in contact with or be within 6 inches of the ground or fresh water
is critical to the structure and difficult to repair or replace
is in certain physically Above Ground uses exposed to harsher conditions such as prolonged contact with soil, vegetation or sprinklers
"As an example, deck boards that are not subject to prolonged wetting from sprinklers and have good air flow around them can be treated to Above Ground retentions," Jay further explains. "Decking understructure such as posts, joists, and ledger boards should be treated to Ground Contact retentions."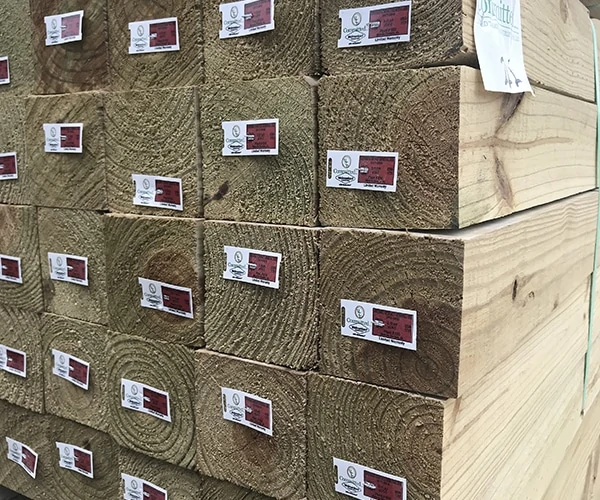 "Once your outdoor project is completed and being enjoyed," Chad comments, "some maintenance is necessary just as maintaining your car is necessary. Homeowners can easily and inexpensively perform maintenance on their decks or other backyard projects. By cleaning and applying a surface water repellent every couple of years your project will continue to look beautiful." Projects also can be enhanced by changing the color. As easy as applying a coat of stain, you can update the appearance of your project, enabling you to keep up with the latest trends.
Preserved wood remains the most versatile, affordable, easily accessed building material for contractors and do-it-yourselfers. As long as you do your homework beforehand and choose the right wood for your application, your project will be around for your enjoyment for a long time.
For additional information, please visit www.UnitedTreating.com.