When you are working around your house on small projects or larger DIY jobs, there are always small cleanup tasks. You might need to remove accumulated dirt and grime from a corner, groove, wall edge, faucet base, or window or door track. If you are painting, you might need to remove spatters of latex paint or pieces of painters tape that remain behind. There are also product labels and price stickers that need to be removed.
For most of these tasks, you are likely to try using your fingernails, but they don't hold up well and can't reach into tight spaces. Some things you just don't want to touch. The next choice is often a screwdriver or knife, but these metal tools usually end up scratching the surface being cleaned.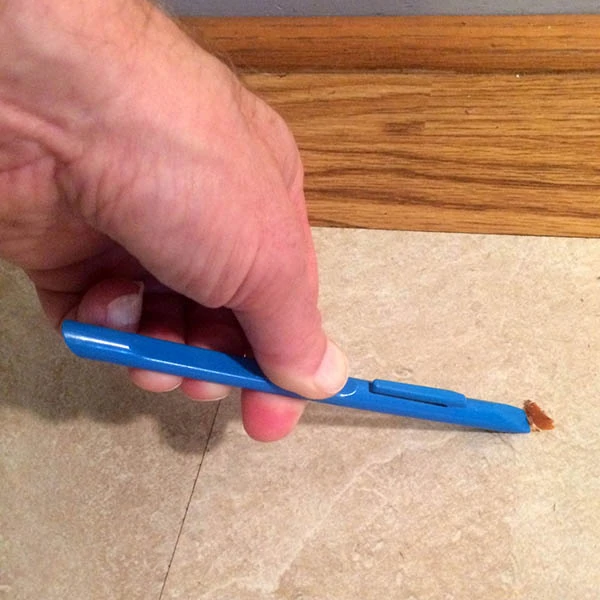 A better choice for small cleaning and scraping tasks is the Scrigit™ Scraper. This versatile pen-shaped non-scratch cleaning tool provides a safe, quick, and convenient way to remove small amounts of unwanted substances from household and automotive surfaces, edges, and grooves. It is a very useful tool to keep in your pocket and toolbox for all types of home improvement and maintenance projects.
The tool is two scrapers in one. A rounded tip simulates the very effective scraping shape of a fingernail and is great for scraping off small spots, cleaning curved surfaces, and removing adhesive labels, stickers and tape. A flat-edged tip is best for getting into tight spaces and cleaning off unwanted materials from flat surfaces, edges, corners, and window and door tracks.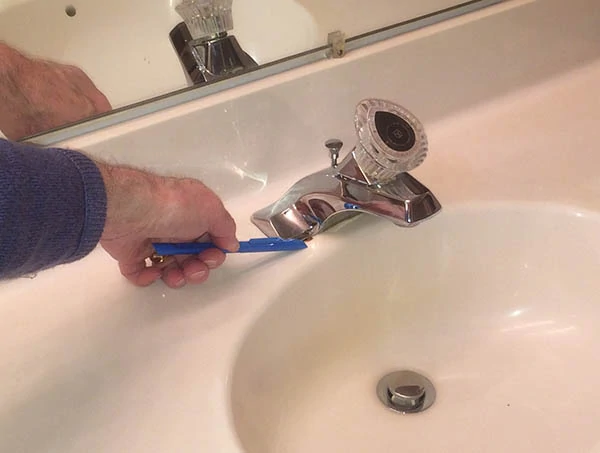 The small size and shape of the Scrigit Scraper make it practical to keep the tool wherever it is needed, such as the, workshop, toolbox, pocket, office, car, truck, and RV, so it can be grabbed quickly when needed. The tool is made of a durable plastic resin that easily washes clean, won't conduct electricity, and won't scratch most surfaces. There is no other product like it. They are made in the U.S.A. and available in 2-packs and 5-packs at many independent hardware stores and at Amazon.com. For more information, visit www.scrigit-scraper.com.