Each year the EHT staff attends the Remodeling Show/Deck Expo to learn about the latest design trends and tool technology available to the home-improvement industry. We're heading to Chicago, Illinois, this September 30-October 2, and here's a sneak peek at some of the exhibits that will be on display.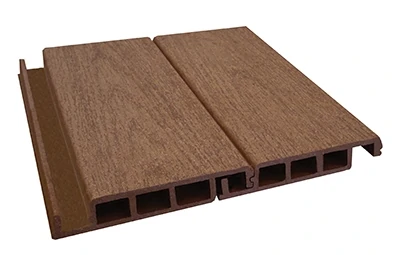 DuxxBak Water Shedding Decking
DuxxBak water-shedding decking by Green Bay Decking is designed for raised decks and offers everything that you expect in a deck and more. The simple but effective interlocking installation method creates its own hidden fastener system that is secured with trim-head screws. The system's ability to shed water from the edge of the deck results in a protected outdoor activity area beneath the deck that can be enjoyed even during times of rainy weather. There is no need for an underdeck drainage system as the decking forms its own water-shedding system. The decking's unique brushed finish provides a surface that has the look and feel of quarter-sawn lumber with natural color variation in the grain that looks like real wood. Superior color retention, strength and durability combine to ensure many years of outdoor enjoyment. Available in six colors, DuxxBak is ideal for use over walkout basements or for second-story decks. This makes your deck only the beginning, as an additional outdoor living area can be created under any raised DuxxBak deck. Visit GreenBayDecking.com or booth 2519.

ScreenEZE
Installing screen panels just got easier for do-it-yourselfers, thanks to ScreenEZE. This innovative cap system works great for installing fiberglass or specialty screen, and it's available in two styles. The Base Channel Kit includes a standard extruded channel for straight, flat applications. The Flat Bar Kit is designed for arched openings or other custom openings. ScreenEZE can be used for screen panels as large as 10-by-15 feet, and it is easy to cut with a 10-inch miter saw to create the right size sections for your application. The company's latest product allows you to install large panels without mitering the corners. It is available for both corner and flush mount installations, saving you time, labor and money. Visit screeneze.com or stop by booth 228 to check it out.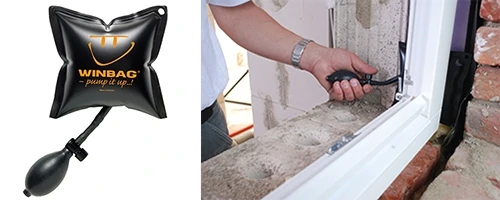 WinBag
The WinBag is truly a new kind of tool. It may look like a doctor's instrument for checking blood pressure, but it's actually a powerful hand-operated inflatable air cushion made of fiber-reinforced material. It is designed to provide a maximum pressure of up to 220 lbs. and can be used to replace shims and wedges in a wide variety of applications. It gives the user infinite adjusting possibilities when installing windows, positioning heavy doors, leveling furniture, kitchen cabinets and household appliances. Simply slip in the deflated WinBag into position, then pump the bladder to blow up the cushion and move the object that is pressed against it. Visit www.winbagusa.com or booth 1632.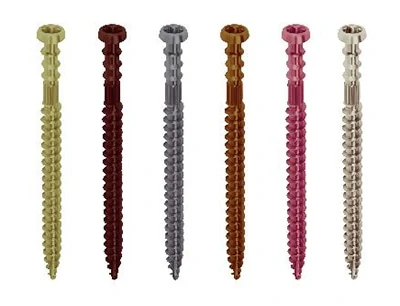 SplitStop High Performance Screws
Titan Metal Werks offers the SplitStop High Performance Screws. Titan's patented wood screw design eliminates splits and the need to pre-drill, even in dense hardwoods like ipe. It also diminishes drive-torque, resulting in less screw breakage, reduced user fatigue and longer cordless-drill battery life. Similar patent-pending features enhance the performance of the non-mushrooming Titan III man-made decking screws, making them excellent for use in dense composite or capped-stock-cellular deck boards. SplitStop TIII screws are available in three sizes and five ACQ-rated colors: Cedar, Grey, Hickory, Redwood, Dark Brown and Stainless, too. Collated TIII screws are also available. Titan also offers the DeckEase Hidden Deck Fasteners for the concealed fastener appearance that has become so popular among homeowners. Visit www.splitstop.com or booth 2507.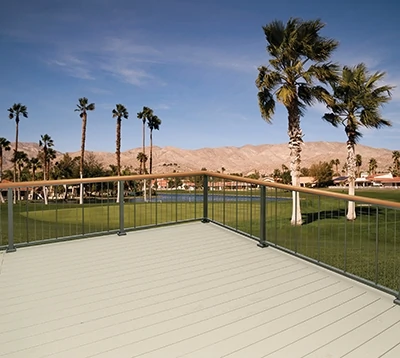 C80 VertiCable Railing
Digger Specialties, Inc., also known as DSI, is a manufacturer of low-maintenance vinyl and aluminum railing and fencing systems. The company has released the latest line of Westbury Aluminum Railing—the C80 VertiCable. New to the industry, the 1/8-in. vertical 316 SS cables offer virtually unobstructed views, accompanied by 9/16-in. round balusters for durability. Cable tensioners are gone, and no unsightly fasteners are required. The VertiCable sections are factory-assembled and shipped on pallets ready for quick installation. Level sections are offered in 3-in. and 42-in. heights, including 4-,
5-, 6- and 8-ft. lengths. The full line of Westbury "C" Series standard posts, crossover posts, caps, flairs, and time-saving brackets complement C80 VertiCable. All 12 standard AAMA 2604/PCI A2 architectural-grade colors are offered with VertiCable. Visit www.diggerspecialties.com or booth 1125.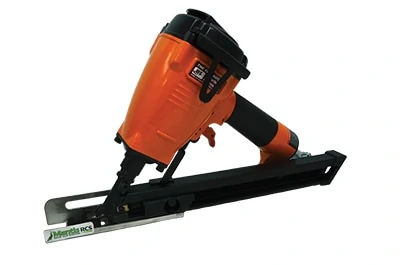 Sure Drive Deck Fasteners
Sure Drive USA manufacturers a wide variety of deck-fastening solutions. The hidden deck fastener line includes the Mantis Clip for grooved boards, a favorite with decking contractors and DIY homeowners that's been voted the easiest hidden deck fastener to install. The Eliminator RCS with Slide attachment is a pneumatic installation tool for installing the Mantis Clips using pneumatically driven screws to fasten grooved decking up to 70 percent faster than conventional methods.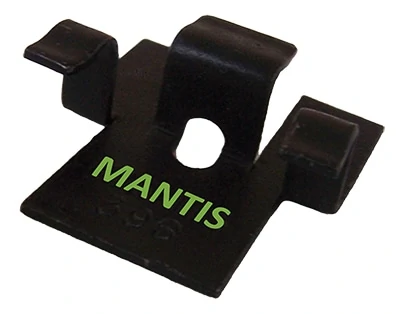 The Hidden Link for solid-edge decking is available in two varieties. One offers 1/8-in. deck board spacing while the other provides a 1/4-in. spacing. The Hidden Link has been approved and recommended by several leading decking manufacturers.
Sure Drive USA has also just introduced a new Fascia Board fastener that requires no pre-drilling. Multiple colors are available to match most decking projects. Stop by booth 2125 right next the Deck Clinic or visit www.suredrive.com.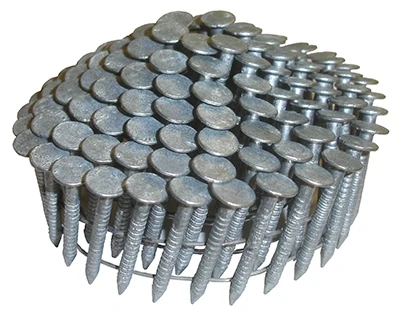 Maze Nails
Maze Genuine Double Hot-dipped galvanized ring-shank coil roofing nails are 100-percent made in the USA. The nails are also approved by Miami-Dade County to withstand the strong winds associated with hurricanes. Both plastic- and wire-collated 15-deg. nails are designed to fit a wide range of roofing nailers, including Bostitch, Hitachi, Senco, Max, Fasco, Porter-Cable and more. Visit www.mazenails.com or Booth 1229.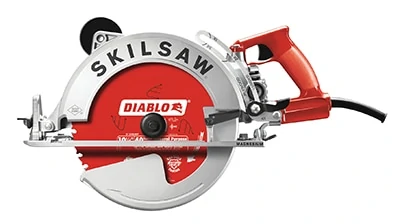 Skilsaw 10-1/4″ Worm-drive Saw
The new Skilsaw 10-1/4-in. worm-drive saw (SPT70WM-22 ) offers the same powerful performance and hardworking character that has made worm-drives a jobsite standard. Dubbed "Sawsquatch", this is the only 10-1/4-in. worm drive saw designed to cut 4-by material smoothly and cleanly in one pass. From fence posts to framing to ripping or cross-cutting, the new 10-1/4-in. version will get the job done with fewer and faster cuts. The new model has the largest Dual-Field motor, which uses a unique copper winding pattern resulting in increased surface area that keeps the motor cooler. A cooler motor increases the durability of the saw. Its magnesium components decrease the weight while increasing durability, and the well-balanced design makes it easy to handle. The saw includes a Freud Diablo 40T carbide blade and the Stay True Guarantee, in which pro users have 180 days to test out the saw and receive a full refund if not satisfied. Visit www.skiltools.com or booth 2001.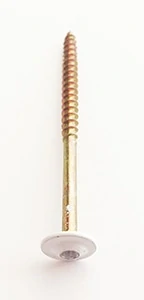 GRK Fasteners
GRK Fasteners designs its product line for speed, quality and confidence. In terms of speed, the GRK Zip-Tip and W-Cut threads are specifically designed to bite instantly with less torque for effortless fastening and no predrilling. This allows for almost twice as many driven screws per battery life, especially with larger diameter screws. Quality products eliminate wasted time, and GRK's recessed star-drive screws prevent stripping when used with GRK bits. GRK Fasteners also provide contractors confidence, with screws that have been evaluated for structural values in compliance with IBC and IRC specifications, and Climatek-coated screws are approved for use in treated lumber. At this year's Remodeling and Deck Expo, GRK Fasteners highlights new White Cabinet Screws for new and remodeled kitchens. The screws have a durable white coating that blends in with white cabinets, allowing them to hide in plain sight. They can also be used for other interior applications such as closet and shelving systems. Visit grkfasteners.com or booth 2321.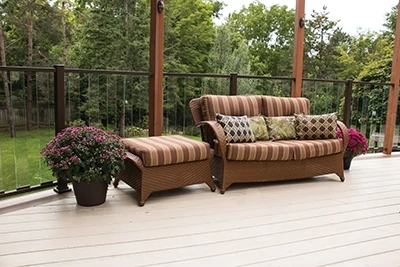 NyloDeck
Lightweight and easy-to-use, NyloDeck contains no wood or PVC, giving it strength and dura-bility superior to that of other decking composites. Made using 100 percent recycled carpet fiber, NyloDeck is impervious to moisture, mold, mildew and termites, making it the ideal decking product. A builder's dream, the product spans up to 24 inches O.C. and is available in lengths up to 24 feet. Its patented three-dimensional embossing process creates a beautiful and unique finish to each of the available six colors. Visit www.nylodeck.com or booth 1511.

Tytan Professional Sealants & Adhesives
Selena USA offers Tytan Professional foam, sealant and adhesive products for a wide variety of building and remodeling applications. The line includes traditional sealants and adhesives and polyurethane foam sealants and adhesives featuring Smart Foam Technology. A new line of Tytan High Yield Adhesives feature specially formulated collapsing gel (for horizontal applications) or semi-collapsing gel (for vertical applications) adhesive technology for high-performance air and moisture sealing. The Tytan Professional products save time and money while creating more energy-efficient residential and commercial buildings. Visit booth 426.

Touch 'N Foam
Convenience Products manufactures premium polyurethane spray foam insulation, sealants and foam adhesives under the Touch 'n Foam brand. These products expand to fill gaps, creating a barrier against the loss of heated (or cooled) air and are great for blocking moisture, dust, sound and insects. For more coverage and precision for pros, try the all-purpose foam sealant, a low-pressure formula for window and doors, and landscaping foam for exterior projects. Also available are portable and disposable low-pressure spray foam kits for larger air sealing/insulating projects. Use three sizes to air-seal touchups to rim joists, wall cavities and crawlspaces. It dries in 60 seconds to reduce energy loss. The company's all-weather gel-foam construction adhesives yield 10 times the coverage of caulk adhesives for use with drywall, wood assemblies and glued floor systems. Visit touch-n-foam.com or booth 329.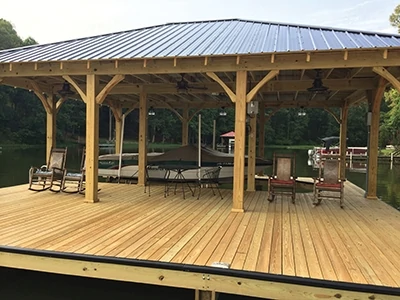 Wolmanized Outdoor Wood
Now with BARamine, Wolmanized Residential Outdoor Wood is real wood with all of the appearance, environmental and construction benefits of real wood. It's backed by a limited warranty, the Good Housekeeping Seal, is certified by the NAHB Home Innovation Research Lab, and has recieved the Ecospecifier Global Environmental Verified Product certification. BARamine is an ingredient added to Wolmanized wood treatment. This new high-powered copper azole improves protection against common fungi, resists certain aggressive copper-tolerant fungi, and penetrates better for added protection. Visit wolmanized.com or booth 2405.

Muro Auto Feed Screw-driving Technology
Muro, the originators of Auto Feed screw-driving technology, have been building tools and collating screws for 25 years.
Muro tools professionally drive collated screws in lengths from 3/4 to 4 inches long and have been designed to simplify most fastening applications while also improving job quality. Users work while standing up, so there's no bending required. Enjoy the benefits of the adjustable T-handle by setting it to your optimal height and driving screws in a fraction of the time. Many contractors still believe that fastening Brazilian hardwoods, like Ipe & Green Heart, without pre-drilling is simply not possible, but Muro's patented Ejector Screws have been completing these decking jobs for years. For a test drive, stop by booth 1332 or visit muro.com.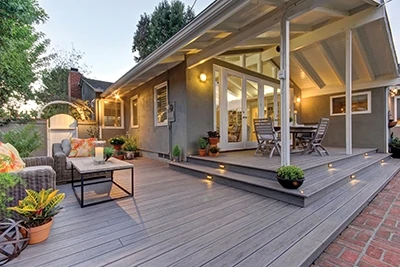 TimberTech in Ashwood Color  
TimberTech offers a new, warm gray color called Ashwood for its Legacy Collection of deck boards. The subtle, earthy and aged look of Ashwood mimics the look of hand-hewn lumber with a richness that makes it nearly indistinguishable from tropical hardwoods.  New Ashwood joins the ageless options of Mocha, Pecan, and Tigerwood. The Legacy Collection is the only line of capped com-posite decking to offer a hand-scraped interior flooring look for outdoor living spaces. The Legacy Collection delivers strong aesthetics, along with scratch, stain and fade resistance, and the product line is backed by a 25-year fade and stain warranty.  Visit www.timbertech.com or booth 1411.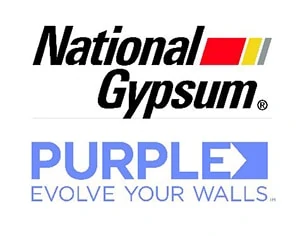 National Gypsum Purple Products
No matter how careful you are, an active family can take its toll on the interior of a house, especially on the walls. Depending on the season, your family may come home toting cross-country skis, throw off wet raincoats, or bang football gear against the wall. The average buyer stays in a home for 13 years, which is long enough for kids, pets and the rough-and-tumble of everyday life to scuff, scratch and dent even the best of walls. National Gypsum's Purple high-performance products provide unparalleled resistance to moisture, mold, mildew, scratches and dents, and can even reduce the noise heard between rooms. The Purple family of products includes XP, Hi-Abuse XP, Hi-Impact XP, SoundBreak XP drywall products, select ProForm drywall finishing products and PermaBase cement-board products. These products are all made in the USA, naturally fire-resistant, GreenGuard-certified for indoor air quality, and are as easy to install and finish as standard drywall. Visit AskForPurple.com or booth 713.

NailBoss
Celebrating more than 150 years of quality manufacturing, Mayhew Tools will exhibit the NailBoss deconstruction tool for all restoration and recycling projects.  It makes quick, safe work of removing nails, screws or staples up to 1/4 inch in diameter while minimizing damage to the wood. Lightweight, powerful and easy to use, the NailBoss is ideal for professionals and DIY'ers alike, and is available in pneumatic and handheld versions. Visit mayhew.com or booth 2129.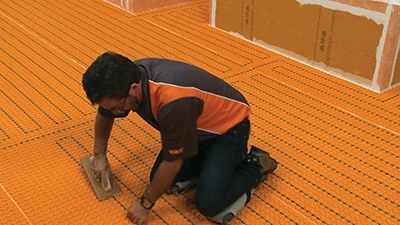 Faster, Thinner Floor-Warming Installation
Floor warming systems have become a popular way to make tiled floors even more desirable. The frequent fluctuations in temperature, however, create greater movement stresses in the floor and increase the need for an effective uncoupling system. Most existing installation methods require two separate systems–a floor-warming system and an uncoupling system. DITRA-Heat is the first electric floor-warming system that directly incorporates essential uncoupling technology to provide heated floors that are not susceptible to cracking. The heating cables easily snap into place on top of the uncoupling mat with no clips or fasteners. The installer has complete flexibility on where the cables are placed so every installation is customized to suit the exact requirements of the room. Because they are held securely within the DITRA-Heat mat, there is no need to use self-leveling compounds to encapsulate the heating cables. Once the cables are in place, the floor is ready for tiling. The end result is a faster, flatter, thinner installation. The system is available in 120V and 240V versions with a programmable or non-programmable digital thermostat. Visit www.schluter.com or booth 701.
Side Note
10 Reasons to Choose Real Wood Decking
Most of us enjoy the glories of outdoor living: grilling in the backyard, playing football in the early evenings, taking walks along the water and simply enjoying the beauty of nature all around you. Backyard fun is the base upon which many memories are built. It's been said that the heart of a backyard is a good, solid deck. Viance, maker of Ecolife Stabilized Weather-Resistant Wood, offers 10 reasons why that backyard heart should be built with beautiful, genuine pressure-treated wood.
1.  Renewability.
Wood is a naturally renewable building product. In maintaining managed forests, the forest industry plants more trees than are harvested each year. This means that wood, as a renewable resource, will be around for generation after generation.
2. True Green.
The USDA recently recognized wood as a true "green" material in green building design, because of its environmental benefits. Ecolife Stabilized Weather-Resistant Wood was also the first decking product of any kind to receive Green Certified Product recognition by the NAHB Home Innovation Research Labs as a NGBS Green Certified Product for Resource Efficiency.
3. Beauty.
Many composite decking products have embossed surfaces to "look" like real wood. But guess what? It's not real wood. There's only one product that offers those pretty whirls, grains and knots—real wood. Whether it be stained, painted or left natural, the beauty of real wood is hard to mimic.
4. Appearance.
Composite decking may fade and scratch. Treated wood on the other hand, can be refinished and look new again. Wood decking can regain its original look with effective refinishing—even after years of frequent use—provided there is the right attention to detail and care. (continued on next page)
5. Easy to use.
Treated wood requires no special tools, no special skills or special safety requirements. It's also easy to cut and easy to install—can't get much simpler than that. Replacing surface-mounted deck boards is easy, compared to replacing interlocked pieces or deck boards with hidden fastener systems. If one of those boards needs replacing; you may have to remove many. Additionally, wood decking can span longer spaces than composites, and if you're going to resurface your deck, check to make sure you don't need to spend more and install additional joists to support composite decking.
6. Affordable.
Composite decking will cost three to five times more than treated wood decking. Remodeling magazine's annual Cost vs. Value report for projects states that wood decking retains more value than composite decking, and a leading consumer product evaluation report lists wood decking as a best buy.
7. Earth friendly.
Most composite decking products use finite resources—oil, gas, petroleum—in their production cycles, and when these elements are gone, they're gone. Trees, however, are planted and grow every year, creating healthier forests than we had 100 years ago. So which product is better for the environment?
8. Performance.
Simple maintenance is all that's required to preserve treated wood, but also note that all treated wood is not the same. Ecolife Stabilized Weather-Resistant Wood is an innovative wood-stabilizing preservative system that protects the natural beauty of above-ground exterior wood from the harmful effects of weathering, termite attack and decay. Ecolife's built-in water repellency is pressure-treated throughout the wood, making the structural framing of every deck or wooden deck surface more stable. Ecolife has up to 50 percent less surface cracking and checking as compared to ordinary treated wood.
9. Easily painted or stained.
Whether you like it natural, a little bit darker or even barn-red, your wood decking will hold a good quality water- or oil-based stain for years. With the multitude of beautiful stain options available for wood decking you can choose the best color to match your outdoor decorating theme. Ideally a good penetrating stain designed for outdoor wood is best for foot traffic vs. film or paint products that can wear off much quicker from decking surfaces.
10. The natural choice.
Did you ever walk barefoot onto a paved driveway or plastic surface in the hot summer sun? Wood decking has a much more natural and cooler feel than other decking options. Your backyard probably includes beautiful green grass, perhaps a few trees, flowers, plants—everything natural. A wood deck is a complement to these components, and can be a natural accent piece to an environment of hardscapes. Go real, go wood, and don't burn your feet.
For more information about treated wood, visit www.treatedwood.com or stop by booth 1928.