Adding a sunshade or patio cover to an existing roof is not a simple project. The problem arises when you try to figure out how to join the new roof to the old roof. Simply attaching to the vertical surface of the wall or even to the fascia board would not be nearly high enough. In response, the SkyLift Hardware company offers the SkyLift Roof Riser brackets to simplify construction. The brackets provide the ability to securely mount the new roof structure well above the rain gutter and slope it (if desired) for rain runoff without obstructing the view from below.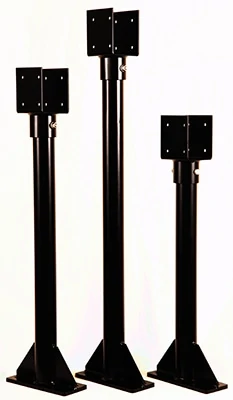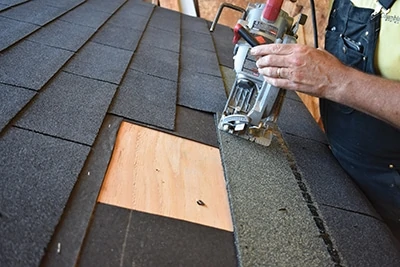 The SkyLift bracket accomplishes this by providing a vertical riser with a flat plate that penetrates the roof and bolts to the top plate of the exterior wall. The top of the riser accepts a metal saddle designed to hold a beam, which supports the house end of the new roof. A corresponding beam set on posts supports the other end of the roof.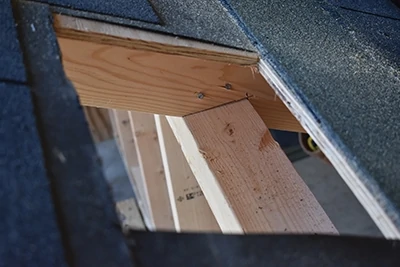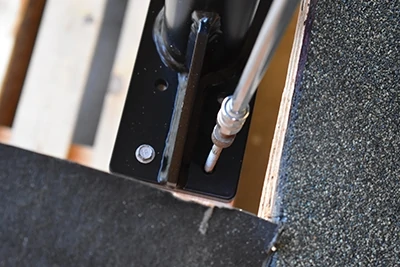 There are several advantages to the SkyLift design. First, it attaches to the wall framing without interfering with the roof support system. Second, it seals with a standard pipe jack flashing just like the vent pipes you see on most roofs. Third, it provides a way to set the roof beam into place one end at a time. Fourth, it holds the beam securely while allowing lateral adjustments to get the structure square before lag-bolting the beam in place.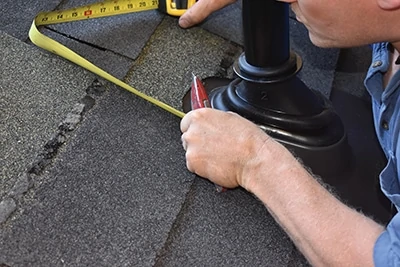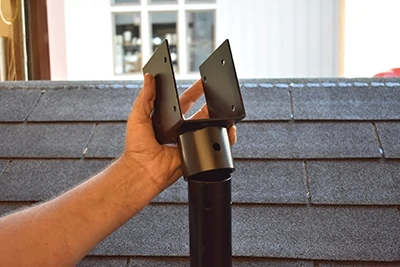 The Skylift brackets come in a variety of sizes to accommodate every design and pitch requirement. The elevated roof increases pitch that helps water flow and discourages debris accumulation, solving most of the leakage and rot problems of low-pitch or flat covers. The higher roof also provides the patio with an airier feel and opens up the view. The brackets create a gap between the two roofs, allowing natural light to spill in and releasing trapped heat, but weather protection is not compromised because the roofs overlap.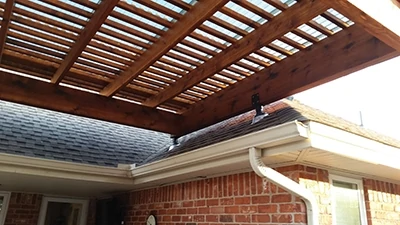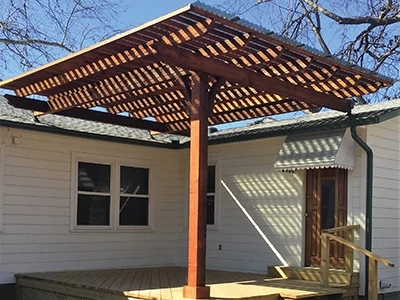 Learn more about the Roof Riser brackets at www.skylifthardware.com.
Side Note 1
SkyLift Hardware Supports a Pergola in Georgia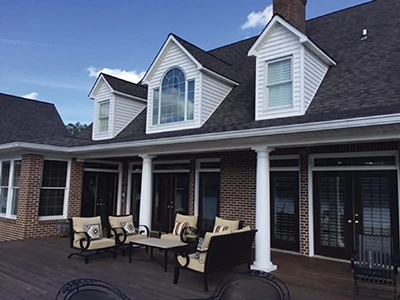 "I purchased four of the SkyLift Roof Risers this past February, and we are so pleased with our new pergola structure. The product made this building project possible. We have a beautiful view off the back of our house, but for 16 years have been unable to sit outside and enjoy it because of the sun and heat here in Georgia. I had numerous contractors look at ways to extend our roof so we could have a covered porch. No one could figure out what to do without ripping off the existing roof. We liked the idea of a pergola structure with a metal roof. But how to attach it to the house became an issue. The Sky Lift Roof Riser solved the problem!"  — K. Hughes, Dalton, Georgia