Fitting a Recycled Rubber Mat to Line Your Pickup Bed
By Larry Walton
My favorite truck bed mat starts as a multi-purpose sheet of recycled rubber and is most often referred to as a horse stall mat. It is very durable, keeps things from sliding around in the truck and provides a great cushion for knees. It can be easily removed for cleaning and it costs significantly less than many other bed lining treatments.
I buy mine at the local rubber and supply company where we also get air hoses, but you might have better luck at a farm and ranch supply store depending on your location. Mine started out at 5 ft x 8 ft x 1/2 inch so it can be cut to the shape of the cargo bed floor.
I bought this mat made of recycled tires. These are sometimes sold for horse stalls and cost about $85.00.
Start by measuring the length of the truck bed with the tailgate closed to make sure the mat won't interfere with the tailgate operation.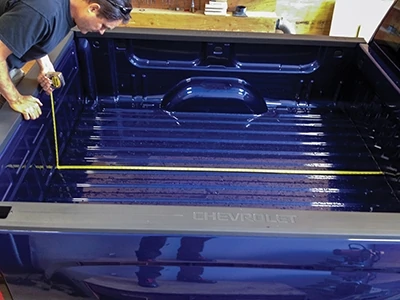 Tape a marker to one handle of a pair of pliers to act as a divider/compass for scribing the shape of the fender wells on heavy paper.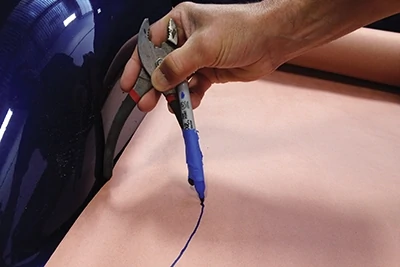 I used a utility knife blade to cut out the template. (An actual utility knife would be better, and scissors better yet, but I used what I had.)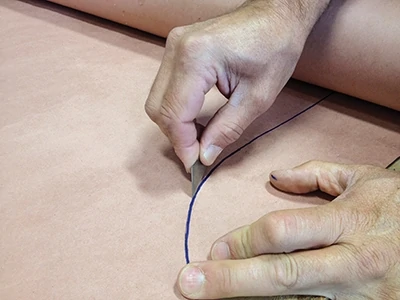 Test the template and make adjustments before using it on the mat.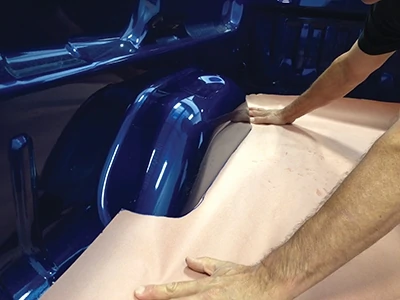 After tracing the template onto the mat, use a jigsaw with a regular wood-cutting blade to cut out the shape of the truck bed.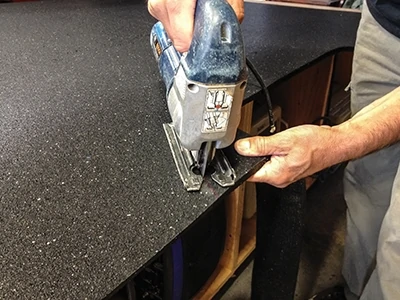 I place the mat in the truck and position it before making some final adjustments to the corner details.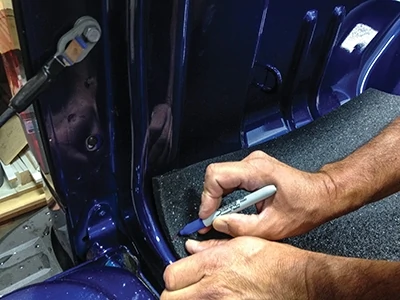 The finished mat fits the truck bed nicely and provides a skid-proof surface that protects the truck's paint and my knees.
Side Note
Access Roll-Up Cover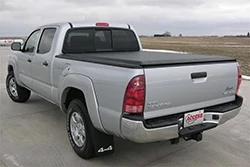 The Agri-Cover Access Roll-Up Cover is designed to provide protection to a truck's bed and give it a sporty look. The cover rolls open and closes in seconds, allowing easy access to the vehicle's bed without removing it. It is easy to install and requires no drilling. The cover increases gas mileage by 10 percent and is designed to operate in all seasons. It features the AutoLatch patented system that automatically locks while closing the cover. Backed by a life-time warranty, the Access Roll-Up Cover includes a side lock that offers additional locking protection and requires a locked tailgate to give the vehicle's bed ultimate security. Visit www.agricover.com.