WorkSharp ORIGINAL KNIFE & TOOL SHARPENER Giveaway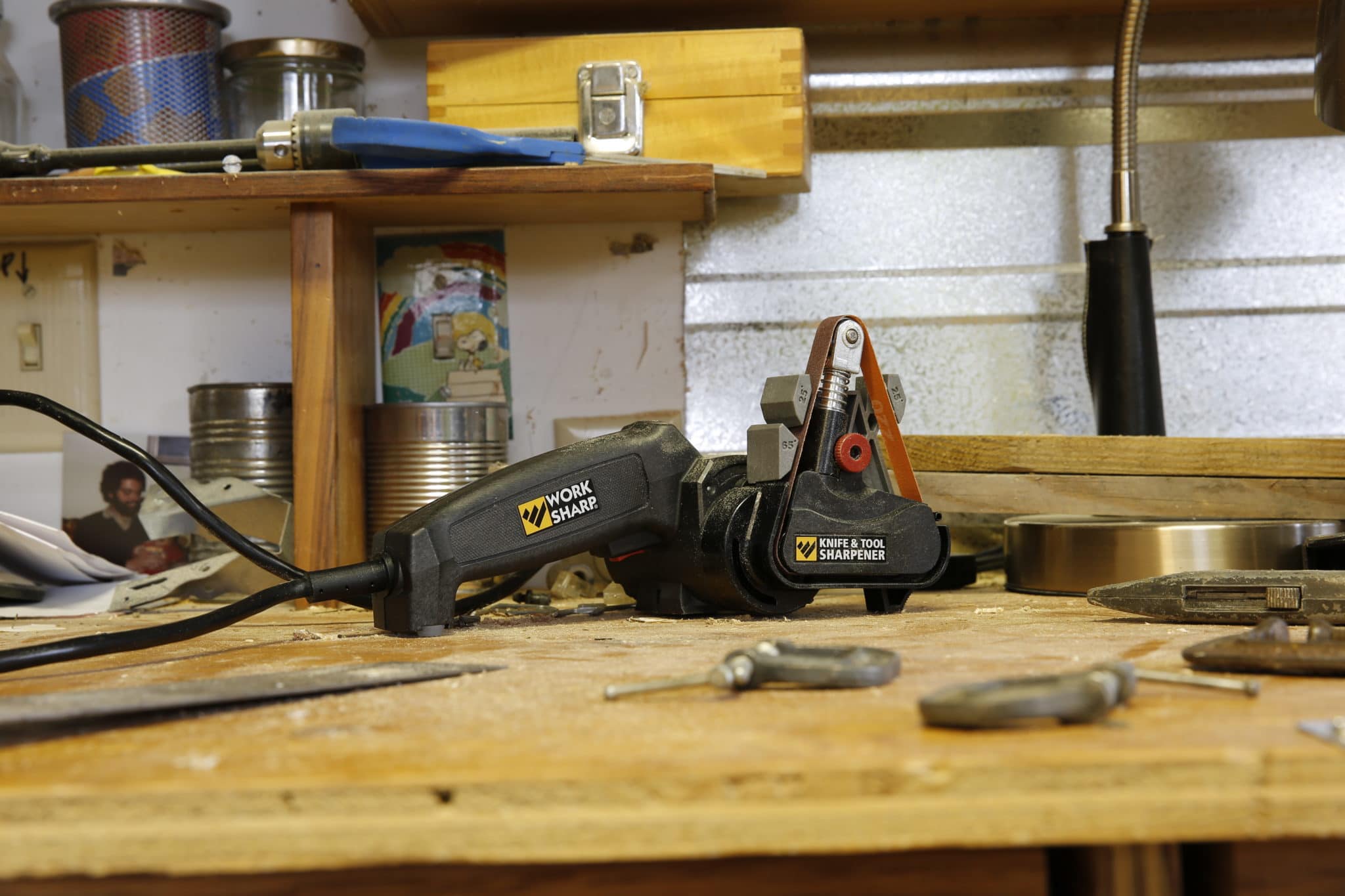 Our Tool of the Month for July 2019 is the WorkSharp ORIGINAL KNIFE & TOOL SHARPENER
Register to win one of 5 by filling out the form below. That's right, we are giving away 5 WorkSharp ORIGINAL KNIFE & TOOL SHARPENERS.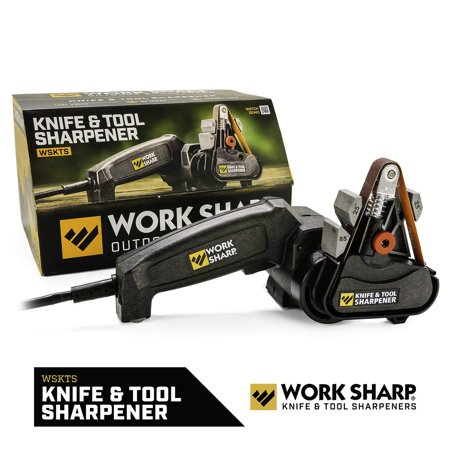 This unit sharpens every knife and tool you own including but not limited to: Mower blades, hatchets and axes, kitchen knives and pocket knives, scissors, pruners, shears, shovels and anything else with a cutting edge.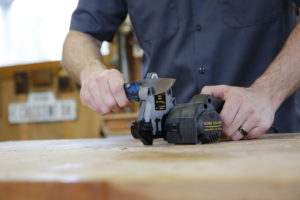 Your tools were built to last – but that means maintaining them. Keep a sharp edge and your tools will thank you with excellent work.
A pocket knife comes in handy every couple of minutes when you are up to your elbows in a project. Keeping a sharp knife or multi-tool on you can save a lot of time. (wire stripping, cutting tile mesh, removing an old caulk line or breaking a seal, cutting an apple at break, or trimming that small piece of drywall are all little things that a sharp knife can improve).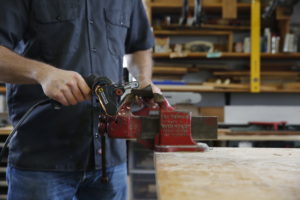 The Original knife and tool sharpener has uses far beyond typical sharpening. We have used this around the shop and the house as a small, narrow belt sander to get some hard to reach places. These uses aren't included in the instructions… but has that ever stopped us?
Did I mention this tool makes your knives razor sharp? And it's addicting. Feeling that kitchen knife fall through tomatoes, or passing your pocket knife to a buddy who is almost scared because he realizes how sharp your knife is… and then he says, "how did you do that?".
Register by July 31, 2019 to win a WorkSharp ORIGINAL KNIFE & TOOL SHARPENER
One time entry only.
---