Today's high-performance composite deck boards, like those from Trex®, are warrantied to last for 25 years or longer. But what about the substructure supporting those boards? If the joists and beams are made of wood, they are likely to deteriorate long before a composite decking warranty expires. In fact, builders have reported that wooden deck foundations can show signs of splitting, rotting or decay after just eight years.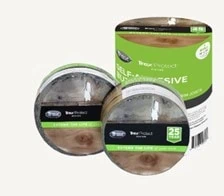 With Trex® Protect™ joist, beam and rim tapes, contractors and homeowners can combat the damaging effects of both Mother Nature and Father Time, protecting their investments in premium decking – or any type of decking for that matter – and ensuring that the substructure will perform as long as the decking it supports. Designed specifically for deck foundations, and available in a variety of sizes for use on joists, beams, rims and ledger boards, these self-adhesive butyl tapes shield wooden joinery from moisture that can lead to the development of rot and wood decay. Trex Protect tapes also seal deck fasteners and help deck screws hold longer and stronger by preventing moisture penetration and defending against splitting that can result from seasonal freezing and thawing.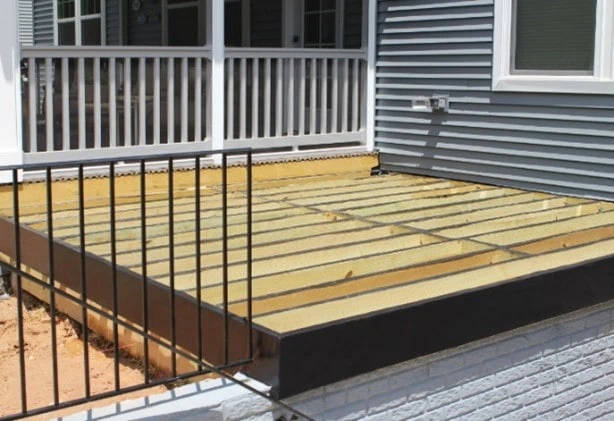 Trex Protect tapes are easy to use and work on both horizontal and vertical surfaces. They apply as a 'cap' (vs. wrapping) to the tops of joists and beams, which allows the wood to breathe. The butyl-based adhesive also won't bleed, dry out as quickly, or curl up and hold water like many asphalt-based tapes. Enhancing their appeal, all Trex Protect products are warrantied for a period of 25 years. To learn more, go to TrexProtect.com.