Commercial-grade water vapor protection for your crawl space.
StegoCrawl Wrap Vapor Barrier utilizes the same industry-leading technology as Stego® Wrap Vapor Barrier but is specifically created for use in crawl spaces. In addition, we have designed accessories in the StegoCrawl line that will facilitate an easy installation process. StegoCrawl Tape is a low permeance, white tape designed for protective sealing, seaming, and patching applications and is engineered to bond to StegoCrawl Wrap Vapor Barrier. The white appearance blends in with the white color of StegoCrawl Wrap to create a clean system look.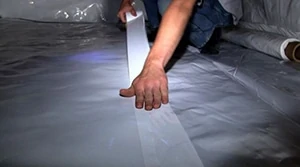 Stego Industries is a leader in moisture protection products and strives to exceed industry standards and customer expectations. When looking for a high-quality vapor barrier for your crawl space, StegoCrawl is an easy to install solution that has been certified to meet and exceed industry standards.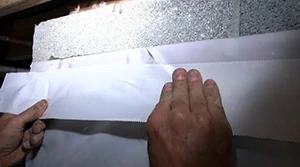 We also share our industry insight and expertise via our blog. There, you can find many resources and troubleshooting tips for topics related to your home's crawl space. For example, we recently published the Ultimate Guide to Common Crawl Space and Waterproofing Terms. The downloadable, handy cheat-sheet provides a quick reference for questions you might have about differences between materials, tools, and terms for working in your crawl space.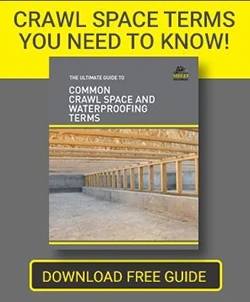 In addition to our blog, we also feature helpful tips and guides for installation on our YouTube channel. Check out our step-by-step video for installing StegoCrawl:
Contact us to learn more.
Contact Information:
Stego Industries, LLC, (877) 464-7834 http://www.stegoindustries.com/contact-us/contact-list/
Social Media Links:
https://www.facebook.com/stegoindustries
https://twitter.com/StegoIndustries
https://www.youtube.com/user/StegoIndustries
https://www.linkedin.com/company/stego-industries-llc_2