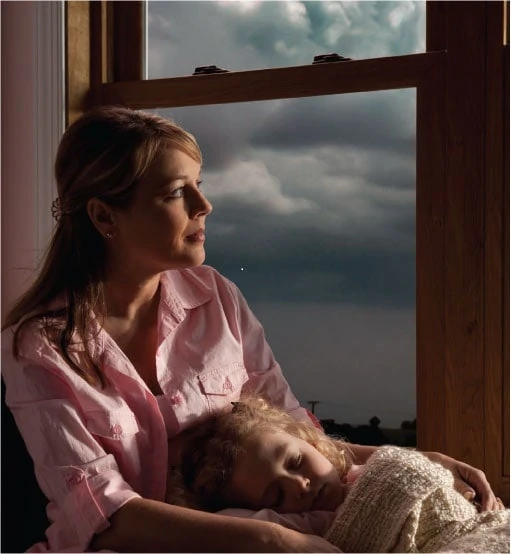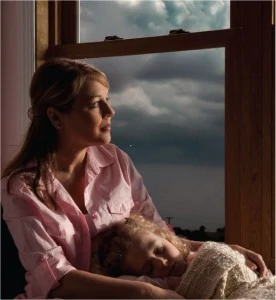 Thanks to the new SafePoint™ impact-resistant laminated glass package from Simonton Windows, constructing a secure, quiet and energy-efficient home just got easier. Engineered to withstand high winds and flying debris, deter intruders and reduce unwanted outside noise in the home, the SafePoint glass package is now available nationwide as an option on Simonton ProFinish® Brickmould 600 windows and doors.
"This glass package is designed to make a home a safe haven," says Ken Kubus, coastal market manager for Simonton Windows. "The unique laminated SafePoint glass package helps reduce unwanted sound in the home, increases protection against high winds and offers proven protection against forced entry.*"
Similar in design to impact-resistant glass packages found in code-driven coastal area homes, SafePoint glass offers no-effort protection for the home, 24-hours a day, seven days a week. Houses constructed with ProFinish Brickmould 600 windows and doors with the SafePoint glass package do not need to be boarded up before storms or impending severe weather. Products with SafePoint glass have passed ASTM E1886-05/1996-09 at the Missile "C" level and can withstand repeated blows by a heavy object.
"No matter where you are located in America, if you're building a new home, SafePoint glass should be a specified product," says Kubus. "With this glass package homeowners gain instant peace-of-mind for protection against severe weather and potential intruders. And, this amazing glass also helps prevent unwanted outside noise from entering the home, which is especially needed if a house is located in a high traffic area, near an airport, railway or urban center.
"The investment in SafePoint glass pays off in so many ways. In addition to helping protect the home, this laminated glass package provides excellent energy efficiency and serves as an effective barrier against heat transfer. This glass can actually play a significant role in helping lower heating and cooling costs for the home throughout the year while keeping the interior comfortable. And, SafePoint glass screens out much of the sun's harmful ultraviolet rays that can damage carpets, furnishings and artwork."
The Strength and Beauty of the ProFinish Brickmould 600 Series
Simonton ProFinish Brickmould 600 windows and doors feature a brickmould/J-channel design with an attractive multi-tiered profile that meets architectural specifications and aids installation. With standard ProSolar® Low E Glass with an Argon glass fill, Brickmould 600 products meet, or can be ordered to meet, ENERGY STAR® guidelines for all areas of the country. The SafePoint glass package is an optional upgrade for this product line.
These low-maintenance windows and patio doors come with optional Decorum® by Simonton laminated woodgrain interiors and a variety of aesthetically-pleasing exterior colors, distinctive hardware, simulated divided lites and exterior flat casing trim that simulates the look of traditional wood windows and doors.
Additional Features of the ProFinish Brickmould 600 Series:
– Full screens standard with every window
– Wide selection of styles, such as Geometrics, Picture, Awning, Casement, 3-lite Slider, 2-lite Slider and Double Hung
– A lifetime Limited Warranty that covers vinyl, hardware, screens, insulating glass units for homeowner peace-of-mind. The SafePoint laminated glass is covered by a limited warranty for 20 years against material defects. A copy of the limited warranty is available from any Simonton Windows products dealer, or go to www.simonton.com.