Scrubbing Bathrooms Is Lame. "Self-Cleaning" Caulk, That's Cool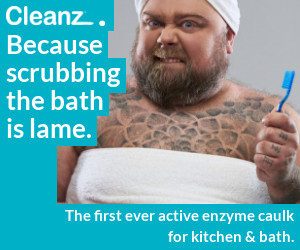 When is caulk cool and you're the homeowner's hippest hero? When you use Cleanz, the "self-cleaning" caulk for kitchens and baths.
Let's face it, scrubbing bathrooms is lame. Nobody enjoys spending QT with the scrub brush. The fact is most caulking products on the market – yes, even the mold-resistant products – still allow mold to grow. There's just no way around it, when mold grows in kitchens and baths it requires scrubbing.
Enter the cool, hero part. When you apply Cleanz, the "self-cleaning" caulk, homeowners can say sayonara to scrubbing. We call it "self-cleaning" because Cleanz uses unique, patented bio-enzyme technology to remove oils and residue that cause mold to grow in the first place. No other caulk on the market does that! Unlike other mold-resistant products that wear out over time, these enzymes are permanent. To put it simply, when you stop mold at the source, it cannot grow, and the caulking stays clean. No mold means no scrubbing – your customers will literally feel like their caulk is cleaning themselves.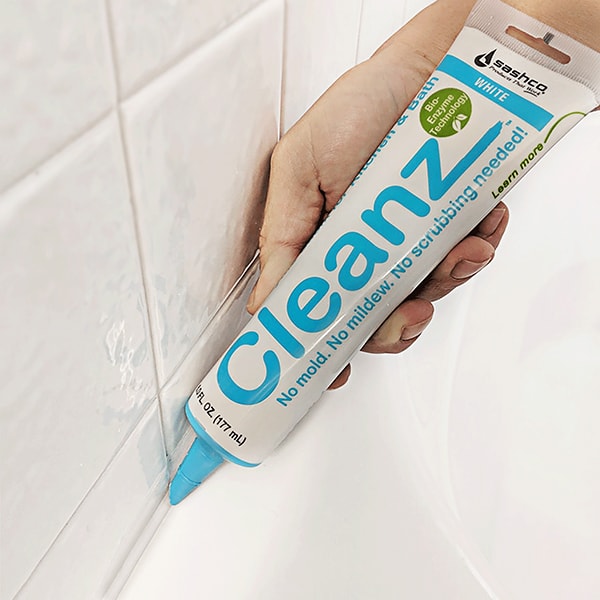 When you choose Cleanz, you're not just applying high-performance caulk, you're giving homeowners the gift of time. When their weekends are spent sunning, scrapbooking, or swinging the clubs, instead of scrubbing, YOU are their greatest hero (cape not included).
Skeptical? Don't take our word for it, see Cleanz in action!
Need even more reasons to make Cleanz your go-to kitchen and bath caulk?
Ultra-elastic: Moves with your house. Won't crack.
Great adhesion: Won't pull away from bathtub (or any other surface). Maintains watertight seal.
Won't wear or tear: Resilient surface withstands chemical cleaners.
Easy to use: Smooth application, quick water cleanup and no offensive smells.
Low VOC: Meets strictest VOC requirements. Environmentally friendly.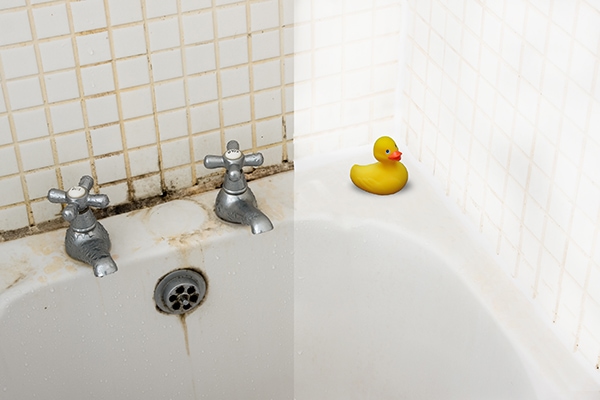 Learn more about Cleanz and Sashco's complete line of sealant products on our website at https://www.sashco.com/products/cleanz/.
---