Renew Old, Worn Out Concrete Driveways, Sidewalks and Patios with QUIKRETE® Re-Cap Concrete Resurfacer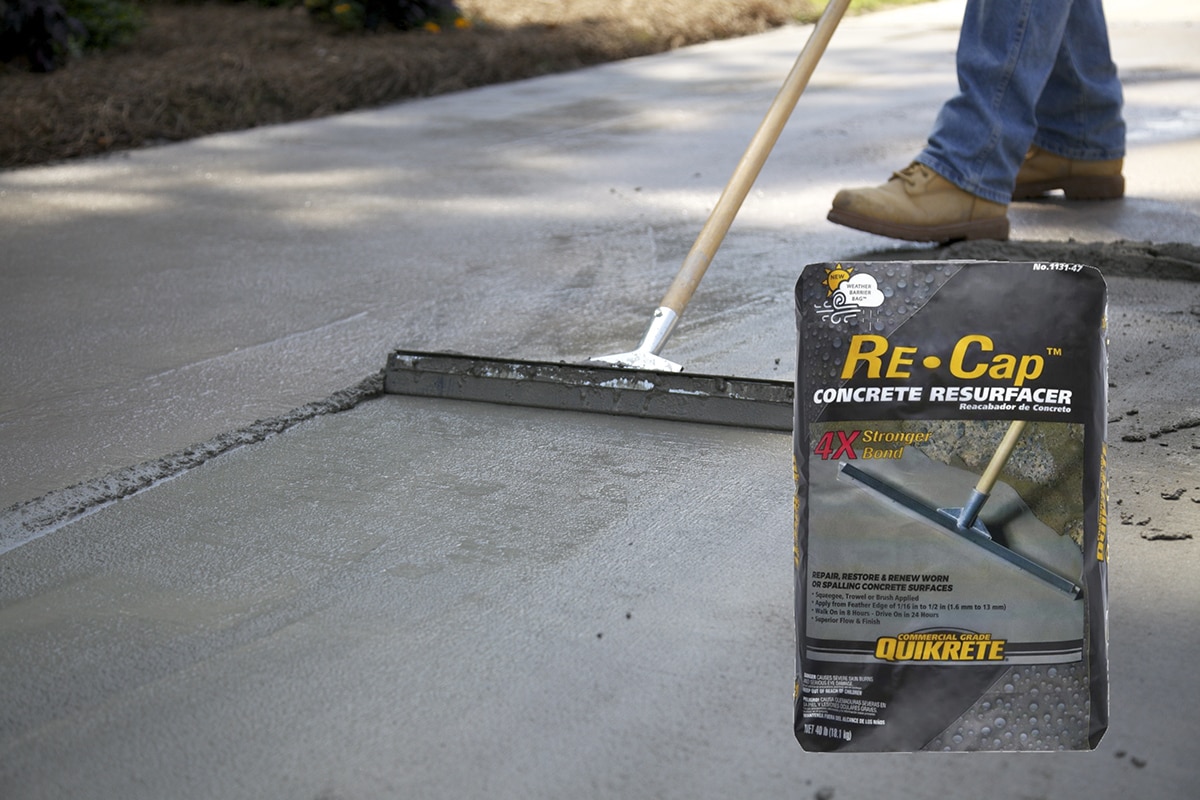 There are many ways to improve the curb appeal of a home, but few are as easy, affordable and effective as renewing old, worn out concrete driveways, sidewalks and patios with QUIKRETE® Re-Cap Concrete Resurfacer.
For years, the only option for addressing slightly damaged, unattractive concrete was hiring a contractor to tear it up, haul it off and pour a new surface. This entire process can run as much as $5 per square foot, which can add up to thousands of dollars quickly depending on the size of the concrete surface. Today, homeowners have the alternative of resurfacing concrete for as little as 25 cents per square foot with QUIKRETE® Re-Cap. In addition, QUIKRETE® Re-Cap is four times stronger than the concrete itself, which means the concrete surfaces being renewed will fracture or crack before its bond with resurfacer will break. As a result, any homeowner can transform a deteriorated concrete surface into a durable, lasting driveway, sidewalk and patio.
A special blend of Portland cement, graded sand, polymer resins and other proprietary additives, QUIKRETE® Re-Cap is a proven shrinkage compensated repair material for making thin structural repairs to sound concrete in need of surface renewal. Applied with a squeegee, trowel or brush, one 40-pound bag will cover approximately 20 square-feet at 1/4 inches thick or approximately 90 square feet as skim coat. The renewed concrete can be walked on in eight hours and driven on time of 24 hours. For more information on QUIKRETE® Re-Cap Concrete Resurfacer, visit https://www.quikrete.com/productlines/recapresurfacer.asp.
---