Quickscrews Quickcutter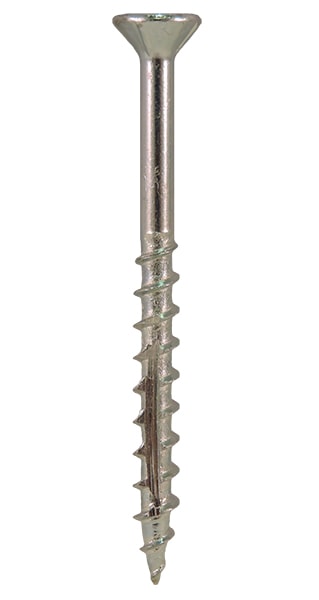 Quickscrews Quickcutter is the most advanced woodworking screw in the industry. The Quickcutter allows you to drive faster and smoother than ever before.
Quickscrews "silky smooth" Quickcutter is the most advanced woodworking screw on the market. The Quickcutter's defining feature is the innovative extra groove in the shank. This groove alleviates pressure and eliminates splitting in wood, allowing woodworkers to drive the screw quickly and without worry. Along with the extra groove in the shank, the Quickcutter also features a Type 17 Point and Nibs under the head. The Type 17 Point allows for a fast start and eliminates the need for a pilot hole, while the Nibs under the head self-countersink the screw. The Quickcutter is available in a wide range of lengths and drives, making it the ideal screw for the large variety of projects woodworkers come across. Designed specifically with the woodworker in mind, the Quickcutter's unique features save you time and labor.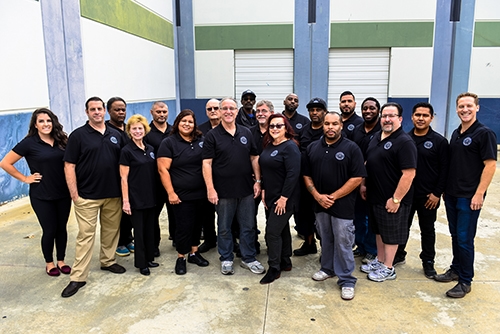 Founded in 1987 as a local wholesaler of products for the cabinet and furniture trades, Quickscrews International Corporation has evolved into the supplier of the most popular brand of fasteners in the industry. Quickscrews continues to use technology to service many different categories of customers. Whether you are a weekend warrior looking to finish your latest project or you are a large commercial cabinetmaker, Quickscrews is prepared to handle your challenges and service your needs. Quickscrews has become recognized as a leader in both Quality and Performance. Goods are able to arrive anywhere in the country within 4 days due to optimal warehouse locations in California and South Carolina. Our highly trained and experienced personnel are ready to discuss your needs and concerns to ensure you get the product you need when you need it. 
For more information visit http://quickscrews.com/product/3122
---