Any job worth doing should be built right the first time around; that's why professionals choose ProWood®. We offer multiple grades of pressure treated, KDAT (Kiln-Dried After Treatment) and color-treated lumber to suit any deck build. Railing, stair stringers, balusters and post caps are also available to complete your project.
Our pressure-treated lumber can be used for above-ground, ground-contact, structural and freshwater-contact applications for your deck project or other structural applications. With multiple treatment options you're bound to find the product you desire.
ProWood Color Treated lumber offers rich, long-lasting color without the legwork or backache of annual staining and upkeep. Using a unique color-infusion technology, our pigments are driven deep into the wood fibers, creating beauty that's guaranteed to last for years. It uses the latest advancement in treated lumber, an EPA-registered waterborne wood preservative system, to protect against termite attack and fungal decay.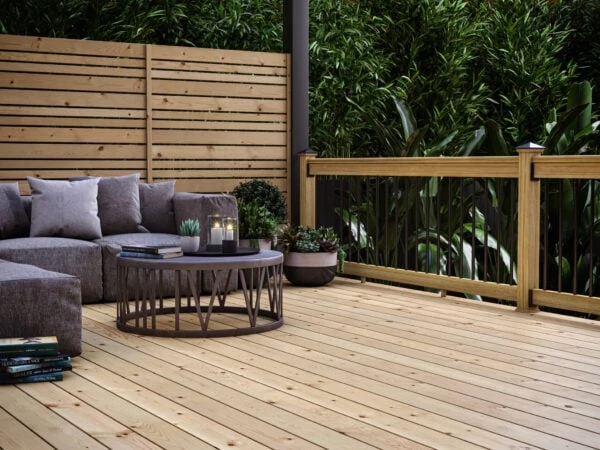 If you're looking for a board that is stable and ready to stain and seal, then Prowood KDAT is a top choice. The special drying process creates a lighter board that is easier to work with, making your building project less of a chore. ProWood KDAT is less prone to shrink, warp or cup after installation, keeping your outdoor building project in top condition for years after it was built.
Regardless of lumber type or application, ProWood has the products you need for your deck project and beyond. Backed by a lifetime limited warranty, you can feel confident that your clients will be pleased with their new deck for years to come. When it comes to durability, reliability and versatility, few lumber products compare to ProWood.
For more info: Prowoodlumber.com