Precision Caulking Tool Kit: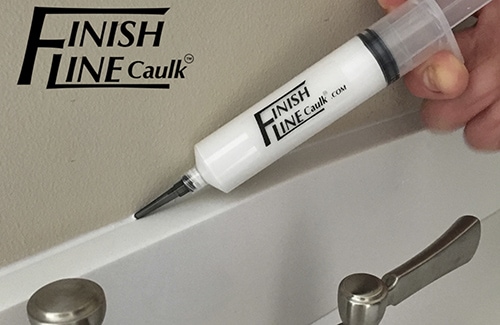 A NEW, EASY WAY TO CAULK SMALL GAPS AND CRACKS
Finally, there is an easy way to caulk that eliminates the mess and allows for a smooth, small bead of caulk every time. Finish Line Caulk's Precision Caulking Tool Kit is perfect for hard to reach areas, detailed jobs and fine lines. The system allows you to easily transfer desired caulk from a standard sized tube into a caulking syringe. The applicator tip will dispense a thin, precise bead for a professional finish.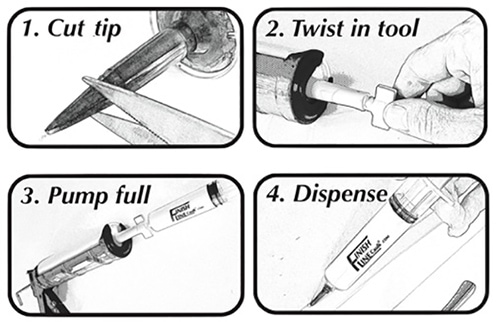 The kits, available as a Starter Set and Pro-Pack, consist of transfer tools, caulking syringes, applicator tips, and caps for both the transfer tool and caulking syringes. The transfer tool twists into your desired tube of caulk and the syringe twists onto the transfer tool. Pumping the caulk gun fills the caulking syringe. Finish Line Caulk provides applicator tips that you screw onto the syringe. The tips can be easily cut to your desired diameter, creating your perfect bead of caulk. Because no air enters the syringe while transferring, a filled syringe will dispense a smooth bead with no air bubbles, and when using the included cap, can last for months. Cap the transfer tool while it is in your original caulk tube and keep the larger tube of caulk fresh too. The Precision Caulking Tool Kit is compatible with many latex, acrylic and siliconized acrylic latex caulks.
The air-free, filled caulking syringes are easy to control. When you stop pressing the plunger, the caulk immediately stops. No more oozing caulk! Less waste. Less Mess. The caulking syringes are small and portable, perfect for hard to reach areas. The Precision Caulking Tool Kit is great for small gaps, fine lines, vanities, gaskets, sinks, trim, molding, windows, countertops, woodworking and craft projects.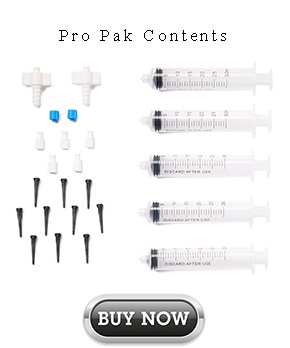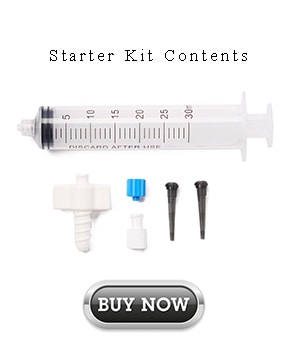 Finish Line Caulk's Precision Caulking Tool Kits are available on Amazon for $8.99 for the
Starter Set, which includes one transfer tool with cap, one caulking syringe with cap and five applicator tips. The Pro-Pack is available on Amazon for $19.99 and includes two transfer tools with caps, five caulking syringes with caps and ten applicator tips.

---