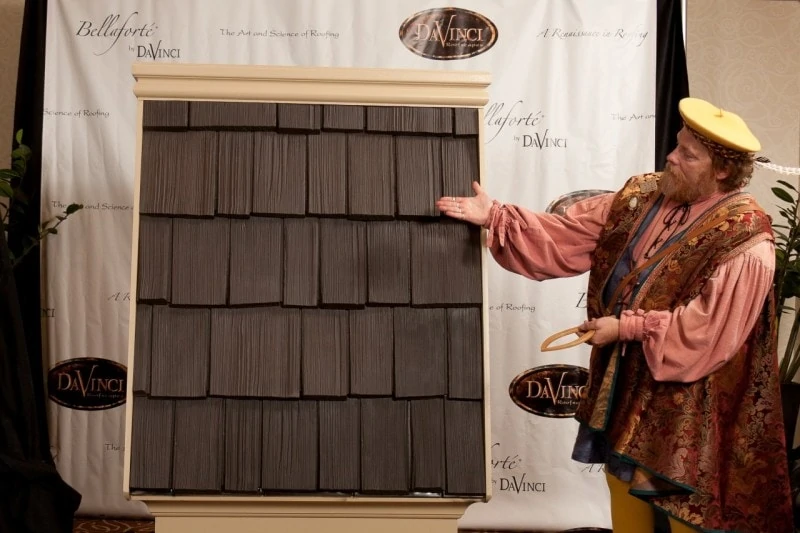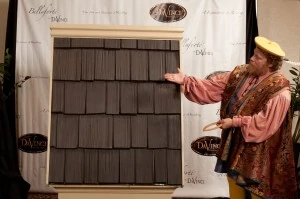 DaVinci Roofscapes®, the industry leader in colors for polymer roofing tiles, has introduced the new www.bellafortebydavinci.com website. The comprehensive website includes details on the company's popular Bellaforté Slate and newly-introduced Bellaforté Shake product lines.
"We're launching the new Bellaforté website to feature our new Bellaforté Shake roofing tiles. The refreshed design provides information so that architects, builders, roofing contractors, remodelers and homeowners have a dedicated location to visit," says Wendy Bruch, marketing manager for DaVinci Roofscapes. "The intense popularity of the Bellaforté product line nationwide, and the many inquiries we've been receiving on these slate and shake polymer roofing tiles, prompted us to create a website that reflects this high-performing product."
The new www.bellafortebydavinci.com website includes sections on available colors for the products, a features overview, maintenance and installation information, project profiles, and color selection tools. Visitors will also be able to submit a request to locate a contractor who can install the product and gain details on specifications and code compliance of the tiles.
Bellaforté Shake multi-width polymer roofing tiles are available in eight different profiles that replicate hand-split real cedar shakes with slanted sawn edges and staggered lengths. The roofing tiles come in 49 colors and a selection of five color blends, including Abruzzo, Espresso, Tuscano, Verona and Harbor Gray. The Bellaforté Slate 12-inch single-width tiles replicate natural slate and come in 49 colors and selection of eight color blends.
All Bellaforté tiles feature snap-fit tabs for easy installation. The product's patented self-aligning features, including the leading edge tab, aligning ledge and product design, all help reduce installation time for the Bellaforté products. Available nationwide, the slate and shake roofing tiles come with a 50-year limited warranty and are 100 percent recyclable. All DaVinci non-porous roofing tiles resist curling, cracking and fading, mold, algae, fungus and insects under normal conditions.
DaVinci Roofscapes has manufactured award-winning polymer slate and shake roofing since 1999. The roofing tiles are virtually maintenance free and far more cost effective than the natural product. DaVinci leads the industry in tile thickness, the tile width variety and the greatest selection of subtle earth-toned colors. Company products have a 50-year warranty and are 100 percent recyclable. DaVinci proudly makes its products in America and is a member of the National Association of Home Builders, the Cool Roof Rating Council and the U.S. Green Building Council. For additional information call 1-800-328-4624 or visit www.davinciroofscapes.com.