Make A First Impression with Curb Appeal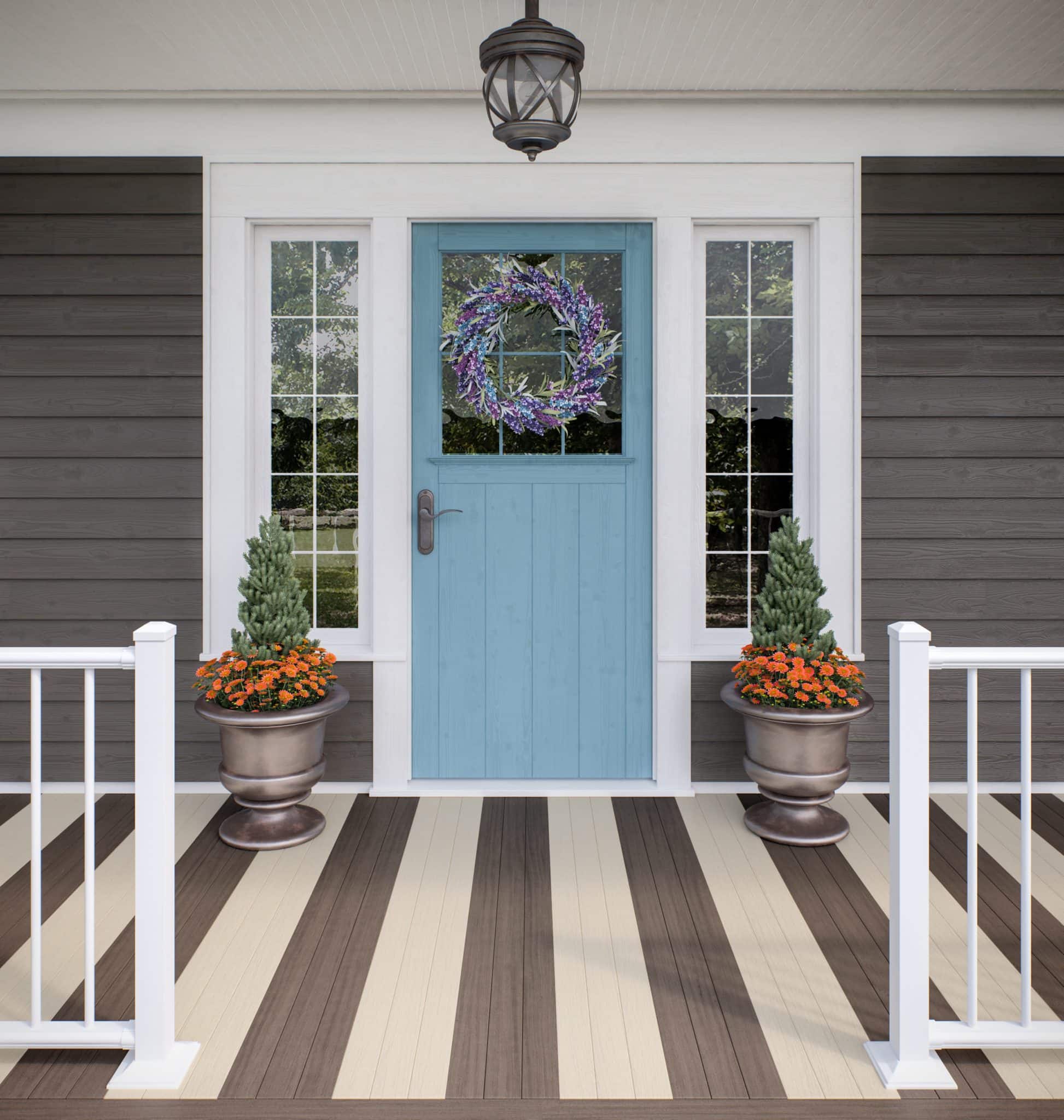 The possibilities are endless when it comes to giving your curb appeal a boost. Let Deckorators® help you create a statement with your front porch. 
Your front porch is the first impression of your home for neighbors, guests and, if you're in the market for selling, potential home buyers. The front entrance of your home is not only an impression maker for onlookers, it's the perfect opportunity to create an inviting and relaxing environment. The possibilities are endless when it comes to giving your home a boost in curb appeal whether you're starting a porch renovation project from scratch or looking to do some minor updates.  
Deckorators®, available at Lowe's, can help you create a statement with your front porch. Through a wide variety of decking and railing options, you can transform your outdoor living space into a reflection of your personal style. Offering sleek designs, easy installation and low-maintenance products, all you need to do is choose the styles and colors that best fit your unique personality.  
When deciding to update the front porch for that eye-catching curb appeal, many start with the flooring. Deckorators offers two exceptional flooring options at Lowes: Tropics composite decking featuring variegated streaking resembling tropical hardwoods, and Deckorators Porch Flooring, a low-maintenance, one-of-a-kind designed outdoor flooring.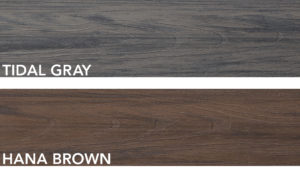 Enhancing your front porch with railing and accessories such as post caps or lattice is a great way to let your personal style shine. With a wide variety of composite and aluminum railing and accessories, including balusters and post caps, Deckorators has everything you need to add unique design elements to your outdoor living environment.   
Your porch shouldn't just appeal to the dog walkers or house visitors in the daytime, it should exude curb appeal in the evening hours as well. Outdoor lighting options like solar post caps are an effortless addition to your porch railing posts. Low-voltage step lights are another option that provides added safety to your outdoor space while creating a beautiful visual nighttime display.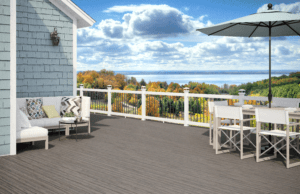 Your outdoor living space is an extension of your home, and a touch of style and charm can go a long way in providing a lasting impression. Allow Deckorators to help enhance this space. As the first name in outdoor design, we've staked our reputation on customer satisfaction. In fact, we're so confident, we stand firmly behind that reputation with the best, first-of-their-kind product warranties in the industry. The pioneering spirit behind our brand keeps us on the leading edge of deck ideas and porch design innovation.  
---