Fontanot Arke` Stairs introduces the SKY030 spiral staircase. The SKY030 is manufactured in varnished steel with a particular treatment (Sendzimir process) that consists of a hot-dipped galvanization and subsequent powder coated varnish. This process insures weather resistance and durability. The final result is a staircase that is highly resistant to atmospheric elements. It can support temperatures ranging from -4°F to 122°F.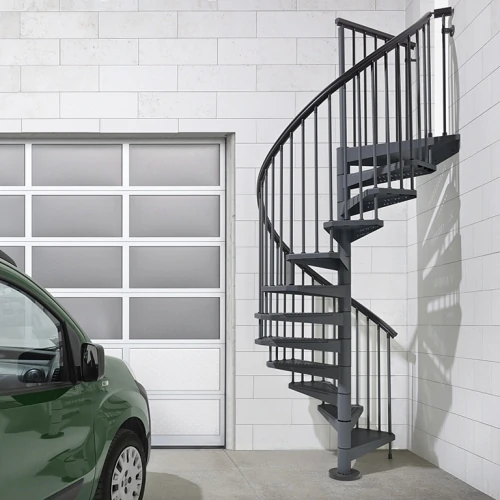 This versatile indoor or outdoor steel staircase can be installed with either a clockwise or counter-clockwise rotation. The Fontanot Arke`Sky030 treads come in 3 colors White, Iron Grey, and Black. The SKY030 is also available in 3 diameters—47, 55 and 63 in. The staircase has a landing that allows the stair to be installed in openings without a hole or with a square opening.
Fontanot Arke's spiral stair and modular stair kits require no special tools or skills and can be assembled in just one day. For more info, visit arkestairs.com.