Sure Drive USA, manufacturer of the Mantis Clip hidden deck fastening system is proud to announce new improvements made to its Eliminator RCS™ pneumatic installation tool.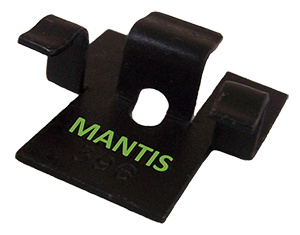 Sure Drive USA has conducted several VOC (Voice of the Customer) meetings and has been working directly with contractors and professional deck builders to get ideas and input for improving our Mantis Clip installation tool. The key modifications made include:
New Feeder Rail. The original rail was designed to feed collated joist hanger nails which have a 90 degree angle under the head. The Ballistic NailScrews™ used to install Mantis Clips have an 82 degree countersinking head. Deck builders noticed that when the safety lock out mechanism engaged and a new strip was inserted, the new strip would push the remaining NailScrews forward and would sometimes cause the tool to jam. We redesigned the feeder rail to precisely match the 82 degree countersink and reduced the height tolerance on the rail to hold the clip more securely eliminating the possibility for mis-feeds.
Modified Driver Blade. Contractors told us that dialing down the air pressure on the compressors was an inconvenience. They are running their framing nailers at 110 to 120 pounds of pressure and did not want to have to dial back the air pressure to 75 to 85 pounds to install the Mantis Clips properly. It takes time to get the air pressure adjusted properly and this was an inconvenience to them. We have since modified the driver blade length to insure that whatever the air pressure (75 to 120 lbs.) the Eliminator RCS™ tool will install the Mantis Clip securely without the possibility of overdriving the clip.
Slide attachment. We have "beefed up" the slide attachment and changed the rollers to make it more durable. Thicker stainless steel and specialty locking fasteners are now being used to assemble the new slide attachment.
No more lost clips! Deck builders told us they loved the ease of use with the slide attachment but when they tilted the tool at an angle to install a clip sometimes it would slide out of the slide attachment and fall on the ground. This was an easy fix. We added a small rare earth magnet to the bottom of the slide attachment that holds the clip in place. Drop the clip into the slide and it now stays put until you are ready to install it.