Install decking in half the Time with CAMO EdgeClips.  EdgeClips are the fastest, easiest, most versatile and strongest clips on the market.
Introducing the all new CAMO® EdgeClip™. CAMO has engineered a family of deck board clips that are so easy to use that they cut your installation time by more than half.
The EdgeClip was designed for traditional 90 degree decking. Unlike typical top down clips that require pre-installation, setting the EdgeClip could not be easier.  You simply attach the legs around the joist, and slide the clip into the groove.  No pre-drill is required.  Slide the next board into place.
For angled decks, we engineered the EdgeXClip.  Simply squeeze the wings and insert in the groove.  Attach the next board and drive.  It's that easy.
You are now ready to attach the clip using either the patented Never-Miss™ Guide included in every pail.  The Never-Miss Guide directs the drill bit onto the screw head for fast installation.  For crazy fast installation off your knees, use CAMO's new stand-up tool – the CAMO® Drive™.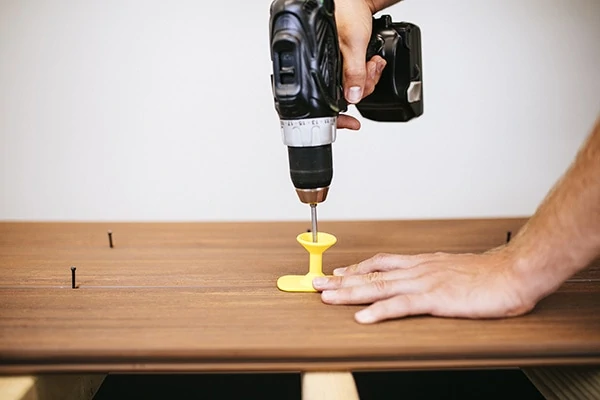 For further peace of mind, EdgeClips are warranted by CAMO for use with grooved wood, capped composite and PVC deck boards.
And if you are wondering about strength, in lateral movement tests, an independent research firm found CAMO EdgeClips to be up to 88% stronger than leading competitor's clips.  It wasn't even close.
To learn more, go to camofasteners.com/clips or see the EdgeClip in action below