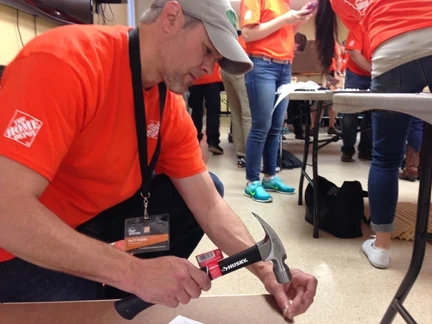 At a recent press event that I attended at the Home Depot headquarters in Atlanta, Georgia, I took part in a volunteer team of blog-writing builders who assembled fifty-five new chest-of-drawers for a local charity. Sponsored by the Home Depot Foundation, our crew built the furniture while another squad of writers constructed flower boxes to spruce up the landscape of a public park.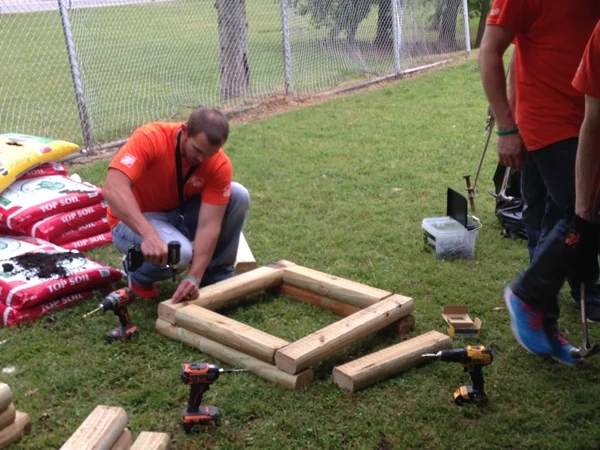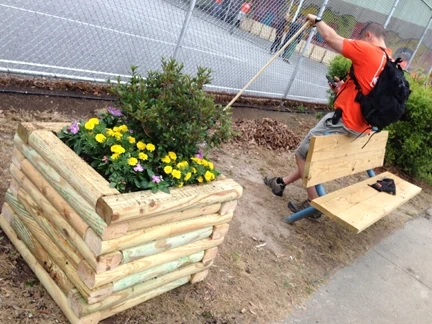 While there, we met some of the locals who lived near the work site, and they explained that Home Depot holds these types of charity events on a regular basis, assisting the community with everything from the renovation of public facilities to helping limited-income people repair and maintain their homes. Suffice it to say that the neighbors were big fans of the Depot.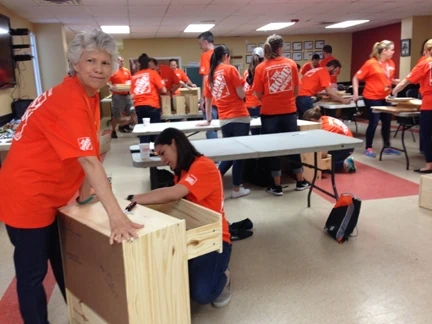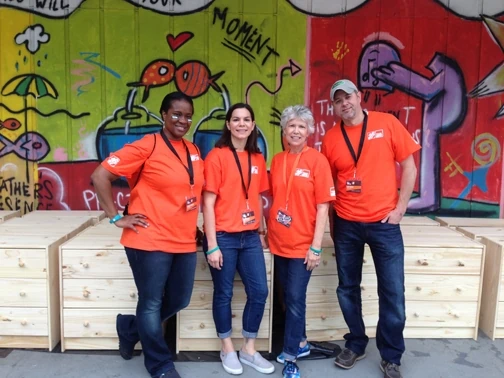 I learned the Home Depot Foundation and Team Depot, the company's 385,000-strong army of associate volunteers, also work to improve the homes and lives of U.S. military veterans and their families and aid communities affected by natural disasters. Through Team Depot, thousands of volunteers dedicate their time and labor to these efforts in the communities where they live and work. In fact, since 2011 the Home Depot Foundation has improved more than 30,000 veteran homes and facilities across the United States.
I'm glad to have been able to take part in the project, and I'm happy to see and hear what the foundation has accomplished in Atlanta. Sometimes the "big box stores" get a bad rap from people who've sworn allegiance to their local mom-and-pop hardware store. While I love the small independent stores as much as anyone, the truth is that in some cases if a "big box outlet" isn't built, then people in the area don't get adequate access to the tools and materials they need. It's good to see that when a Home Depot comes to town, they come with a genuine commitment to the surrounding community.
— Matt Weber
P.S. – I'd like to give a shout to my compatriots in the home-improvement blogosphere who helped pitch in on the charity project. Check these folks out for more DIY know-how.
Dan Cary is a talented guy who I've known for years, and very a knowledgeable carpenter. Check him out at Woodworker's Journal.
Marc Lyman is another cool cat who I've known for a long time. He runs Home Fixated.
Katie Bower of the Bower Power Blog had already won the fandom of my wife Shanna, and having now met Katie and her husband Jeremy, I'm a fan too.
Mandi and Courtney at Vintage Revivals recently bought a grocery store that they're planning to convert to a home. Sounds pretty "extreme"…
And, rounding out my four-person furniture building team was Timisha from Toolbox Divas and Steph & Vicki from Mother Daughter Projects.
I look forward to seeing everyone again!