Designer-Builder-Influencer Chip Wade Favors Low-Maintenance, Easy-Install WP4 for Both Exterior and Interior of Modern-Style North Georgia Home
Chip Wade's minimalist mountaintop home project needed an exceptional exterior-trim solution: One that would combine extreme weather resistance with the warm look of hardwood — plus the unique length, one-piece trimboard dimensions to cover an 18-ft. long, 29-ft. high wall in a single clean sweep.
That's why, for Pinhoti Peak, his modernist North Georgia showhouse, he chose the Canvas Series, a premium PVC innovation from VERSATEX Building Products. Canvas offers builders and homeowners a range of durable, realistic woodgrain surfaces, permanently bonded to high-performance, maintenance-free WP4 or T&G trimboards.
"On the job, it was everything I'd hoped it would be," Mr. Wade said recently. "The material's consistency really is unrivaled, but what made it absolutely ideal was that VERSATEX was willing to deliver the WP4 in 18-foot lengths. That enabled me to install long, unbroken, seamless stretches of what looks just like hardwood with no interruptions or imperfections."
Those continuous lines are essential to the home's spare, modern aesthetic — just as Canvas's indifference to rain, wind and sun is critical to Pinhoti Peak's rugged wilderness setting.
Thanks to the product's light weight and ingenious proprietary fastening system, Mr. Wade said, a two-person crew was easily able to cover one side of the home in less than a day. "I also love VERSATEX's VZClip hidden fastener system. It's simple, accurate and secure, while allowing boards to 'float' just enough for normal expansion and contraction. And, if need be, you can replace a board without damaging any other part of the installation."
He said he liked the product's aesthetics and performance so much that he installed it on the walls of the home's interior central hallway as well. "We're an outdoor family, and a little of the outside can't help getting tracked in. That makes easy maintenance a priority indoors, too."
In selecting a color, Mr. Wade opted for Turner Oak, one of nine Canvas Series finishes. To integrate the shade with the overall structure, he replicated it on the surface of the massive exposed steel beam that supports the roof.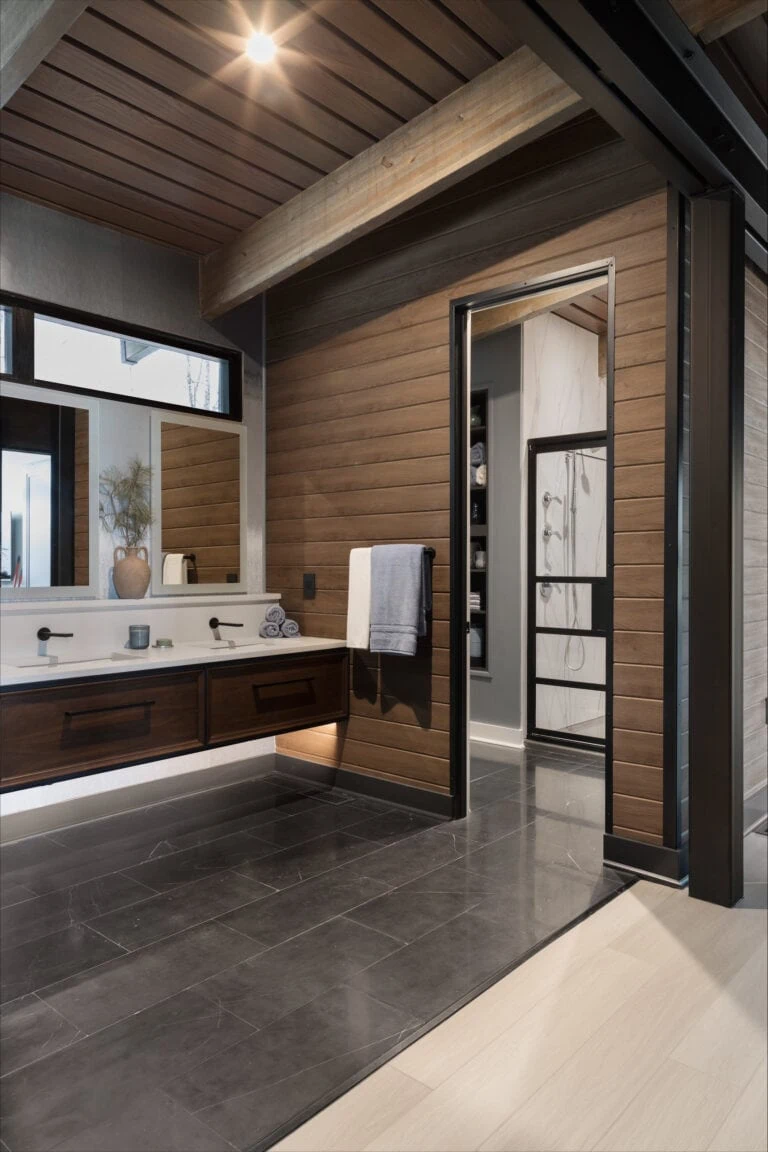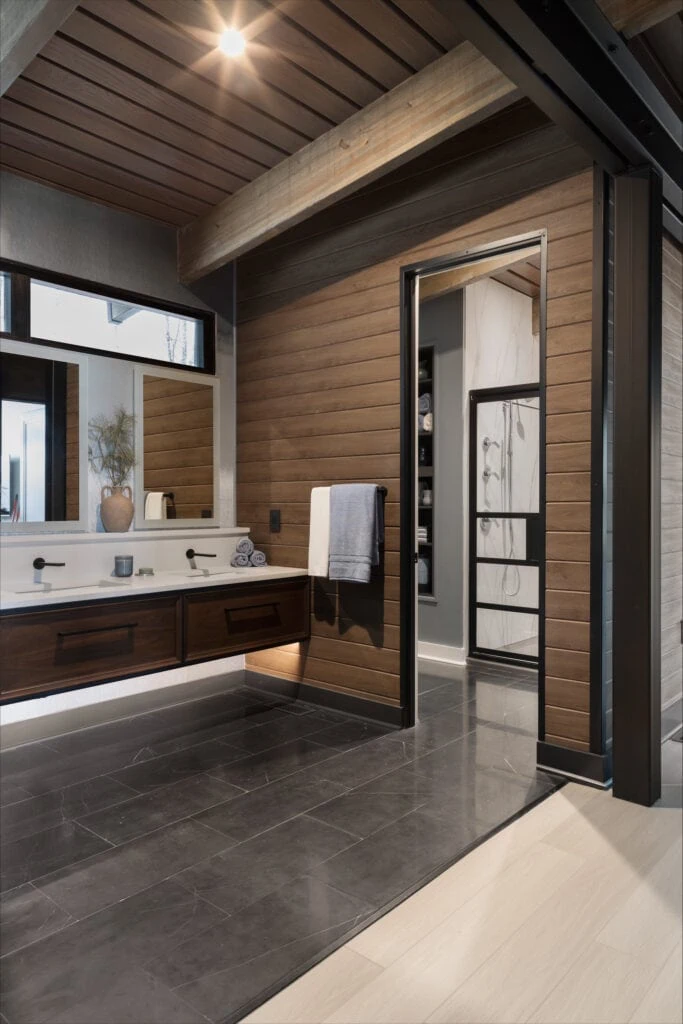 The house was completed in May 2023. Despite the year's global supply-chain challenges, he said getting the made-in-USA Canvas components from the Western Pennsylvania plant to his remote construction site — right on time — was "no problem at all."  He praised the manufacturers for the personal attention they gave him and his project. "They showered me with technical support, and their trouble-free product availability meant we never had to worry about delivery-related downtime.
"Overall, VERSATEX customer service, plus Canvas Series sizing and easy installation, and the beauty of the final result — that's an incredible combination."
This link will give you a glimpse at the installation of the Canvas Series product on the house and a beautiful tour of the completed house.
Click here for video, photos and more detailed information on how Canvas was used: https://versatex.com/pinhoti-peak-experience/