Tired of battling with traditional masking on rough and porous surfaces?  Looking for a convenient tool that can both effectively mask and offer substantial surface protection that won't go bad in your tool box?  Peel-Tek®150 was designed with you in mind. The flagship product of Peel-Tek®, LLC is a Temporary Protective Surface Coating & Liquid Masking that dries to form a contour-hugging, skin-tight protective coating on porous and non-porous surfaces to protect from damage caused by over-spray, texture, staining, surface scratches, spills and drops.
Peel-Tek® 150 fills the gap in masking hard to mask, rough porous surfaces as well as prevents costly clean up during and upon completion of construction.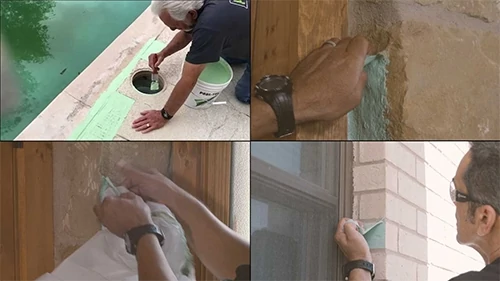 Peel-Tek® 150 peels away cleanly and can be used as an aide in protecting heavy traffic areas and sensitive surfaces against staining and abrasion during construction, storage, and transport.
Following is a sample of some of the surfaces Peel-Tek® 150 protects:
Wood (treated and non-treated, porous and non-porous)
Porcelain (tubs, sinks)
Granit/Marble/Quartz
Ceramic/Travertine Tile
Cement/Mortar/Stucco/Brick
Aluminum/Glass/Stone
And more!
Peel-Tek®150
Great for professionals and DIY's alike
Increase customer satisfaction
Increase customer referrals
Available at www.peel-tek.com, Select McCoy's Building Supplies and Amazon.com