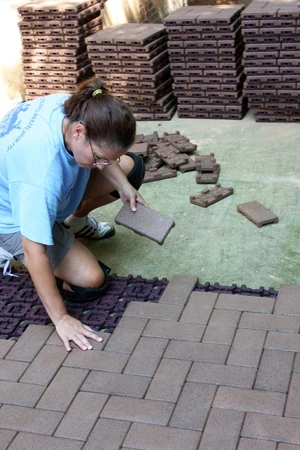 For a recent Extreme How-To project we used the new AZEK composite pavers to create a beautiful new patio. The AZEK pavers fit quickly and neatly on a grid. Available in permeable and non-permeable versions, the pavers are made from up to a 95-percent composite blend of post-consumer recycled automobile tires and plastic containers. The material is one-third the weight of concrete and uses the patented grid system to dramatically reduce installation time. It's much easier than manually setting and aligning heavy traditional pavers. The 16-by-16-in. grid ensures straight lines and assists with a level layout.
On this project we expanded an existing concrete patio by adding a flexible base (compacted soil and aggregate, plus a sand bed) and covered the entire area with the paver surface. To do this we used AZEK's Standard Landscape pavers as well as the company's Resurface pavers. Standard Landscape is perfect for new patios, walkways, driveways and pool areas. Resurface pavers have a thinner profile used for concrete slabs, flat roofs or even an old deck.
Available in five colors, AZEK Pavers are stain-, impact- and scratch-resistant. Plus, they can be cut using a regular miter saw or jigsaw.
Check out the photos below to see how this DIY-friendly paver system might be the solution for your next hardscape project. You can find out more about the product at www.azek.com.
(Special thanks to Muñoz Construction for their expertise on this project. Contact Antonio Muñoz at 205-965-4703)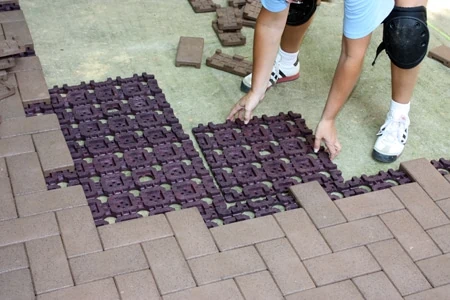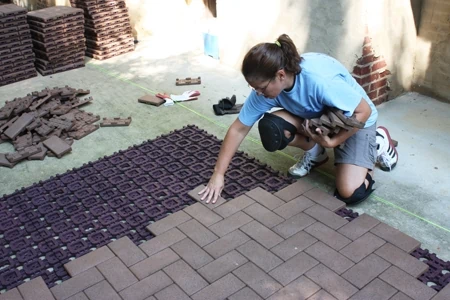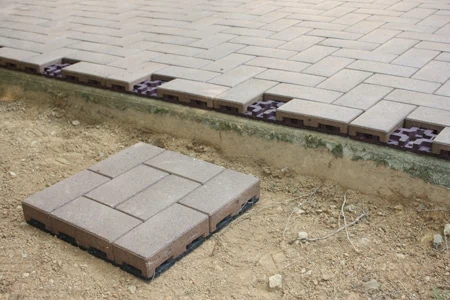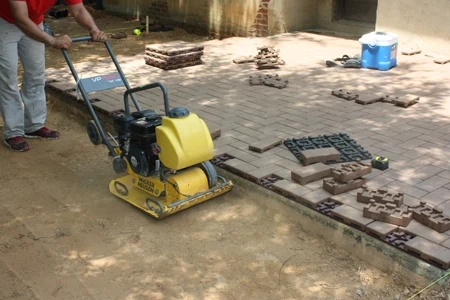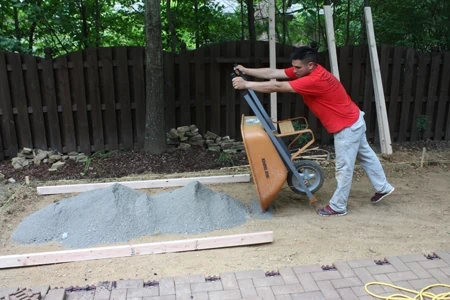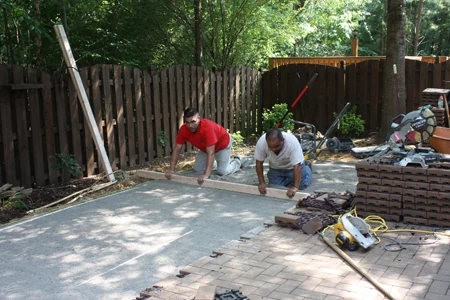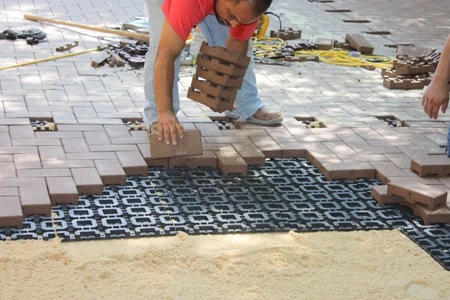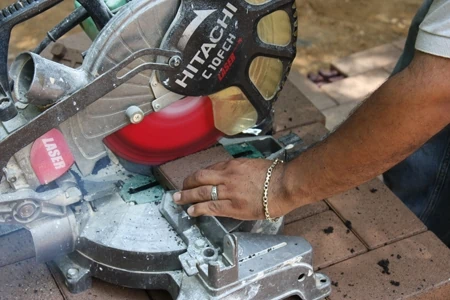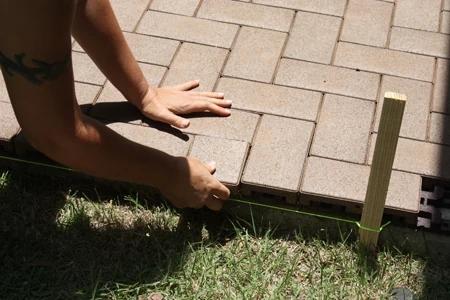 — M. Weber