Owens Corning announces its Pure Safety® High Performance Insulation has received the 2021 "Green Innovation of the Year Award" from Green Builder Magazine. Each year, Green Builder honors stand-out products that enhance sustainability and make real progress towards reducing the impact of building on the natural environment.
"Owens Corning is very excited to receive the Green Innovation Award for our Pure Safety High-Performance Insulation," said Trey McNamee, Marketing Leader – Residential Insulation, Owens Corning. "Winning this honor affirms Pure Safety as the ideal product for tackling allergens in the home with better indoor air quality, as well as energy-efficiency and sustainability."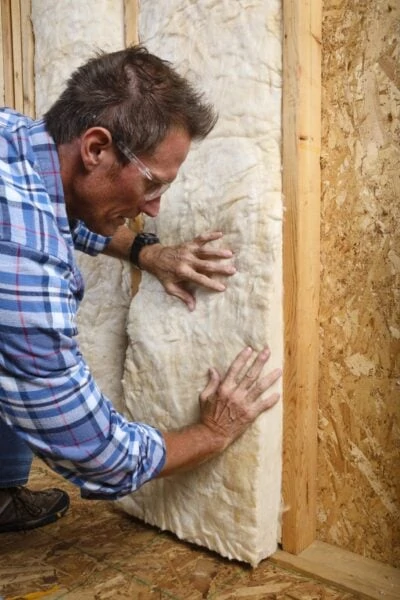 Indoor air quality has gained a high level of attention during the pandemic, with homeowners spending more hours at home for virtual work and schooling. Pure Safety is the first insulation of its kind to be scientifically tested and identified as a consumer product more suitable for people with asthma and allergies. It is certified as asthma & allergy friendly® by the Asthma and Allergy Foundation and is UL GREENGUARD GOLD Certified for low VOC emissions.
Pure Safety features excellent energy efficiency with an R-value of 15, which has been newly expanded to R-21, R-30 and R-38 in 2021. Chosen by Green Builder for its resistance to dust, mold and mildew, Pure Safety is designed to contribute to an overall safe and healthy indoor environment.
In addition, Pure Safety Insulation is fire-resistant and achieves up to 50% reduction in noise levels, another important consideration in the work-at-home environment.
Designed with insulation contractors in mind, Pure Safety is safe and easy to handle, install and cut. It is also exceptionally durable, dimensionally stable and will not slump in wall cavities.
Pure Safety will be featured in Green Builder's Jan./Feb. issue at https://www.greenbuildermedia.com. For more information about Pure Safety® High Performance Insulation, visit https://www.owenscorning.com.