Guest post by Francesca Holmes
Even a cursory glance at the top interior design websites highlights the growing popularity of frameless glass. Most often used for windows and French doors, the fact is if it is used wisely, glass can add much needed drama and style to otherwise bland interiors.
For homeowners keen to update their interiors at minimal cost, the simple addition of some frameless glass furnishings can help to contemporise any domestic space. With so many companies offering affordable bespoke glass designs tailor made to fit your specifications, the introduction of a frameless glass furnishing is a great way to maximise your property's potential by creating feelings of space, light and luxury.
Not only that, contemporary glass design often adds considerable value to a property. Read on to see some great examples of frameless shower enclosures, frameless balustrades and frameless bath screens can help to transform your home for the better.
1. Elegant, sophisticated and stylish, a frameless shower enclosure turns this bathroom in to a luxurious space perfect for unwinding after a long day at work. The frameless shower enclosure provides an uninterrupted view of the surroundings, allowing the designers of this bathroom to go all out when it comes to aesthetics. Unobscured by the beautiful frameless shower enclosure, the high quality tiles and flooring can be showcased to their fullest.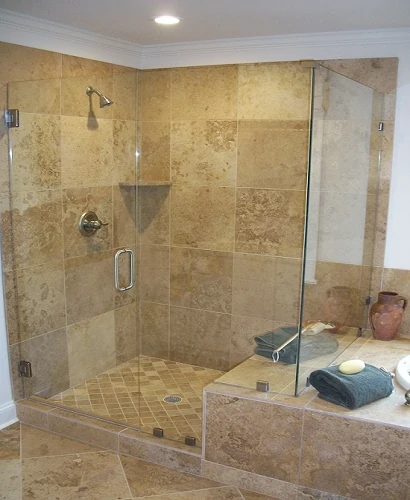 2. As one of the most used spaces in any home, a bathroom needs to be a pleasant place to spend time. Indeed a glass frameless bath screen like the one pictured below allows bathers to relax secure in the knowledge that water from a shower or bath won't splash over the side of the bath and create a slipping hazard or damage the flooring.
As you can see, a frameless glass bath screen is also discreet enough to work against a particularly bold mosaic tile design. If you require a little more privacy in the bathroom, consider adding frosted glass to obtain privacy without sacrificing the feeling of light and space. Unlike shower curtains, having a glass door for your shower can make dark, dingy showers a thing of the past.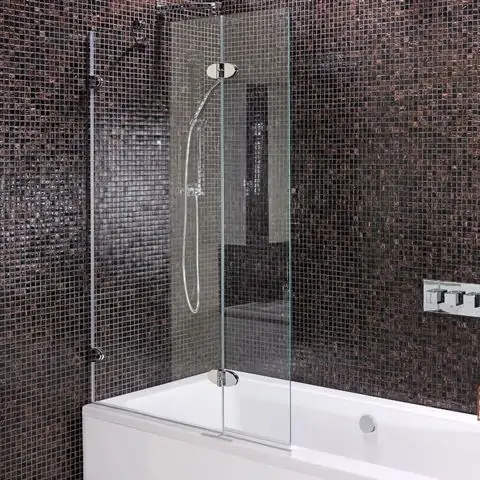 Image source
3. Choosing the right panel grip glass balustrade can completely transform both residential and professional environments. For homeowners looking for something visually arresting, stylish and practical a frameless glass balustrade is durable and looks fab – sometimes in the unlikeliest of spaces!
As you can see below, this stone staircase is perfectly framed by its panel grip glass balustrade which allows an abundance of natural light to pass through. Bright, airy and completely safe, a glass balustrade totally opens up this staircase design.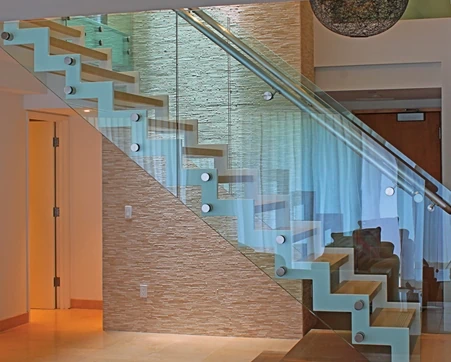 Image source
4. Frameless glass doors also work well for more substantial structures, like the conservatory pictured below. Unlike more conventional designs, this conservatory design features frameless construction which generates a real 'wow-factor'.
Both minimalist and ultra-modern, glass beams help to let in every possible bit of light in a manner perfectly in keeping with the rest of the home's design. This kind of design also enables homeowners to play with scale and create an interior scheme with high impact.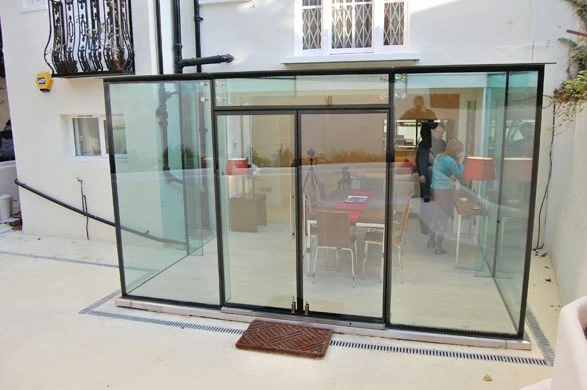 Image source
5. Rather than choosing paint colours or wallpaper you might want to consider experimenting with materials like glass. One for the bold-hearted, frameless glass doors (such as the ones pictured below) are a great way to add impact to tired interior spaces.
Glass frameless doors can be especially powerful when positioned to lead in to a garden, out on to decking or even on to the patio – anywhere in front of a great view.
Commonplace in new build offices, a design like this could also be recreated in a domestic setting, for example, as part of a home office, stylised with some decorative frosting. Try frosted glass for a translucent finish or sandblasted frosted glass for a smart sheen.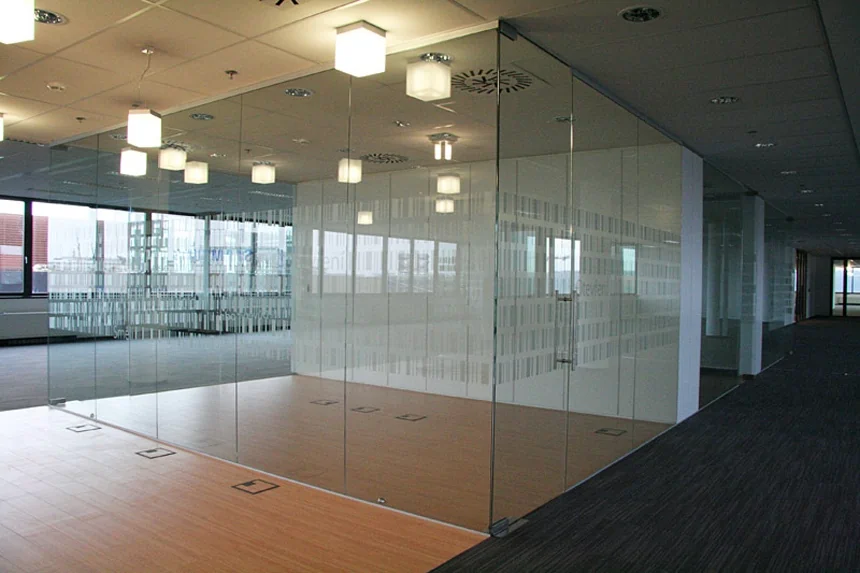 Image source
6. Boasting both a frameless glass door and a frameless glass balustrade, this balcony capitalises on the feeling of space created by the great outdoors. By keeping both the doors and the balustrade completely transparent, the designer has opened the space right up by drawing the eye right through the property.
Such a wide doorway allows the interiors to be flooded with light and provides a completely unobstructed view of the world outside – highly effective when contrasted against such a compact apartment space.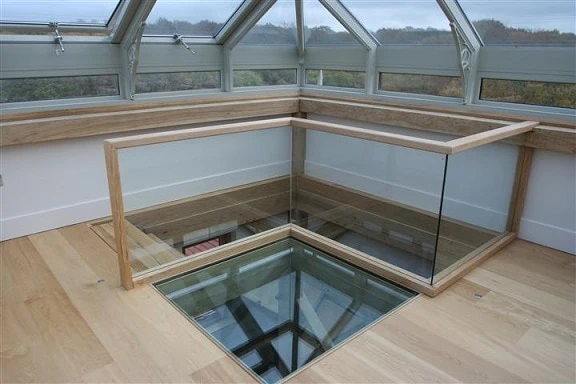 For those unsure where to start, try the http://www.ggf.org.uk/ for technical and safety advice or find a chartered architect on the https://members.architecture.com/directory/default.asp?dir=1 website. With so many fully trained architects available, adding a glass feature to your property has never been so simple.