Jumbo-Koter Shergrip Miniroller
With its smooth-spinning cage and matching fabric choices, the Wooster Jumbo-Koter miniroller has been a hit with professional and DIY painters alike. Now Wooster is adding more comfort to painting with the introduction of the Jumbo-Koter Shergrip frame. Slim and ergonomic, this new grip fits a wider range of hand sizes. Shergrip is a soft elastomeric material with a rubber-like feel. The material is easier on the hand but also solvent-resistant, cleans quickly and won't crack or peel. The new Jumbo-Koter Shergrip frame is easily attaches to standard threaded or Sherlock GT extension poles. This miniroller line works with all 4-1/2- and 6-1/2-in. Wooster Jumbo-Koter covers. Learn more at www.woosterbrush.com.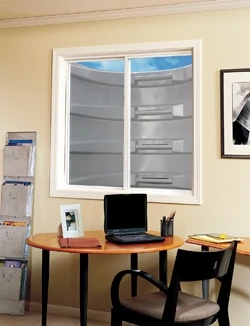 Wellcraft Egress Systems
Wellcraft Basement Egress Systems from the Tapco Group meet code requirements for escape routes in case of fire. According to the International Residential Code, an egress well and window must be installed in basement living spaces and each basement-level bedroom. While egress systems deliver enhanced safety, they also brighten basements with clean design and sunlight. Wellcraft's 6700 egress well can even accommodate windows up to 5 ft. wide. With two or three such windows, open-space basements become lively, more comfortable spaces. Egress systems are a requirement for both newly finished basements and remodels, and the most innovative systems offer families a fast, reliable emergency exit while helping to beautify basements. Adding a Wellcraft Egress System to an existing home is an easy installation for both professional remodelers and do-it-yourself enthusiasts, and the project can usually be completed in a single day. Learn more at www.wellcraftwells.com.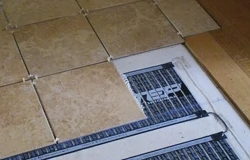 STEP Warmfloor Radiant Heating  
The STEP Warmfloor radiant heating solution is designed to be the ultimate in comfort and versatility. With an emphasis on safety and efficiency, STEP Warmfloor is ideal for warming your cold floors or heating your entire house. The system uses an extremely durable and thin (only 3/64-in.) heating element designed to operate on 24 volts AC or DC, and can be connected to alternative energy sources, such as wind or solar power. The heating elements are self-regulating and use less and less electricity as they warm up. This self-regulating technology means the STEP Warmfloor elements cannot overheat and provide one of the most efficient radiant heating elements available. The system is approved for use with almost any floor covering including natural stone, ceramic and porcelain tiles, hardwood and laminates, resilient and carpet. And, because the heating element can be placed directly below most floor coverings, installation is easy. STEP Warmfloor is also available for snow melting and roof deicing applications. Learn more at www.warmfloor.com.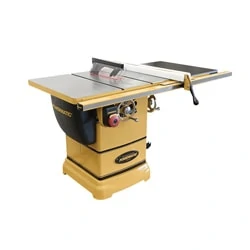 Powermatic PM1000 Cabinetmaker's Table Saw
Powermatic's new PM1000 Table Saw evolves from the company's superior line of PM2000 and PM3000 table saws. It offers many of the same features and benefits of a full-size cabinet saw yet operates at 115V, so the shop or garage doesn't have to be wired for 230V service. The 10-in. PM1000 will be available in two models: the #1791000K, with cast iron tabletop and a 30-in. maximum rip capacity to the right of the blade; and the #1791001K model with cast iron top and extension table with 52-in. rip capacity to the right. The PM1000 is equipped with a blade guard assembly and riving knives. The heavy-duty front and rear trunnions provide stability and rigidity, while reducing vibration. Plus, a 1-3/4-hp, single-phase induction motor drives the machine and incorporates a poly-V belt drive system for smooth transfer of power with less vibration.  Learn more at www.powermatic.com.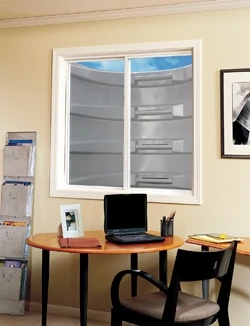 Centor Integrated Door
Centor unveils the Centor 200 Series integrated door collection for large exterior openings from 3 to 24 feet. Challenging all concepts of what is known as a door today, Centor combines door, screen and shade into one system, introducing a new category of "integrated doors." The Centor 200 Series combines composite doors of beautiful wood and aluminum finishes with fully retractable screens and shades. Never before have screens and shades been able to appear and fully disappear into doorframes. Designed for all architectural styles, these integrated doors are available in a variety of configurations, including two and three-panel sliding patio, folding, double-swing and single doors. The Centor 200 Series removes all barriers to nature, yet still protects homes. The new doors fill living spaces with light and fresh air in the summer without insect worries, while the vanishing shades offer privacy and keep homes warm at night. Learn more at www.centor.com.

CORE Power Lok Lawn Equipment
Lightweight, powerful and eco-friendly, CORE's Power Lok 40-volt cordless lawn equipment offers a split boom for various attachments including a string trimmer, hedge trimmer and blower. Unlike other split-boom products, the Power Lok utilizes CORE's proprietary motor that eliminates the need for gas by combining a multi-layered circuit board with a state-of-the-art power cell. The result is a rechargeable, battery-powered tool that, according to the manufacturer, delivers 25 percent more torque than a 25cc, 2-cycle gas trimmer. The intelligent electronic controls of the dedicated unit recognize which attachment is connected and runs the corresponding program to power it. The EHT staff tested the weed-hungry Power Lok trimmer, which is sturdily built with a strong metal shaft, quiet to operate, easy to maneuver (weighing only 12 lbs.) and backed by a 5-year residential warranty.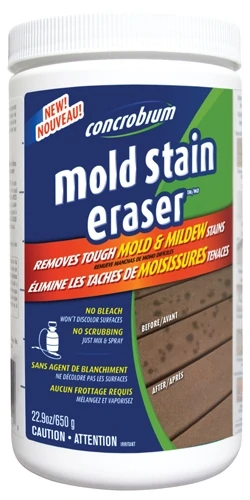 Concrobium Mold Stain Eraser
Summer humidity can bring an unwanted visitor to your home or cabin: mold. If mold has taken hold where you live or play, think twice before reaching for bleach to solve the problem. Bleach and bleach-based cleaners aren't effective mold-fighters on porous surfaces like wood, drywall and concrete because they don't reach to the roots of mold. Indoors, Concrobium Mold Control sprays on surfaces to eliminate and prevent mold. It works as it dries, reaching right down to the roots to solve your mold problem once and for all. And now Concrobium has launched a new product called Concrobium Mold Stain Eraser that's ideal for outdoor mold staining on decks and patios. It's bleach free, so it won't ruin sensitive surfaces, and it gets rid of mold staining with no scrubbing or elbow grease.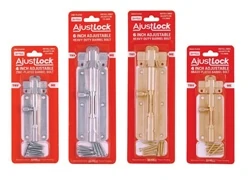 AjustLock
Have you ever installed a barrel bolt or similar sliding bolt that over time doesn't line up anymore? If so, then you are joined by millions of others who have had this same tedious problem whereby doors and gates get misaligned due to loosening of the hinges. Ajustco solves this door shift issue with AjustLock. You install the lock once and it adjusts on its own by utilizing a floating latch with a flanged mouth. The self-adjusting AjustLock saves property owners and tenants labor and hassle by preventing petty lock-alignment problems that can compromise security. Learn more at www.ajustco.com.