Home awareness company launches second-generation smart home product with improved performance and durability 
DENVER – November 7, 2017 – Notion, the complete home awareness solution powered by an all-in-one IoT smart home sensor, today announced it now works with the Nest Learning Thermostat and is launching its second-generation home monitoring sensor. The announcement comes on the heels of a $10 million Series A funding round in June 2017.
Notion's low-cost and easy-to-install home monitoring kit packs multiple capabilities into a single device. Each sensor is identical yet multi-purpose, offering a homeowner the flexibility to monitor and receive instant alerts on things happening across their entire home—from motion and temperature changes to water leaks and sounding alarms.
By working with Nest, Notion users will have access to a more holistic view of their home's health and have the ability to take immediate action on temperature-related alerts. The integration will allow homeowners to:
Control their Nest Learning Thermostat settings and view Nest's humidity readings from within the Notion app.
Save energy through Notion's "Energy Waste" task. If a door or window is left open while the air conditioner or heat is running, Notion will prompt the user to adjust their Nest thermostat.
View an entire home's average temperature, calculated from readings across the Nest Learning Thermostat and Notion sensors that are monitoring for temperature in rooms across the house.
In addition to encouraging homeowners to be more energy-conscious and maintain a comfortable core temperature throughout their home, these features will help save users money on unnecessary heating and cooling costs.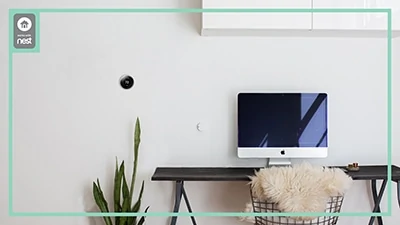 "Our reason for integrating with Nest is to close the loop between the purposeful information that Notion provides and Nest's intelligences that enable homeowners to take real-time action no matter where they are," says Brett Jurgens, co-founder and CEO of Notion. "This is only the beginning for what's to come on the integrations front, and we're excited to explore how Notion can work with Nest's other best-in-class products that empower homeowners to build a smarter, safer home."
In addition to works with Nest, Notion is also releasing the next generation of its home monitoring sensor. While the new version will boast the same powerful and flexible capabilities as first generation sensors, Notion made marked enhancements to battery life, range and durability:
Battery life: Powered by two AAA batteries, second generation sensors will see a 12 to 18-month battery life on average.
Range: With improved sensor-to-bridge communication, Notion's latest device offers up to a 50% increase in range.
Durability: With a new enclosure design, Notion sensors are fully protected from dust and can withstand up to one meter (about 3 feet) of water submersion for 30 minutes.
Notion's connections to Nest will initially launch on iOS, while its second-generation hardware is now available for purchase on Notion's website.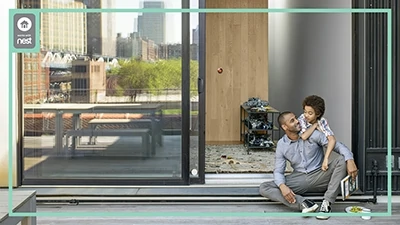 Since its public launch in 2016, Notion has delivered more than six million peace-of-mind messages to homeowners in the form of push notifications (up two million from June 2017), and has helped them save more than $1 million in property damages in the last year. To learn more about Notion's complete home awareness kit, please visit: http://getnotion.com/. 
About Notion
Notion is the complete home awareness solution, powered by an all-in-one smart home sensor, that sends alerts to a homeowner's mobile device for the things they care about most — water leaks, smoke alarms, temperature changes and doors, garages and windows opening and closing. Notion is more than home security. Notion delivers real-time peace of mind. For more information, please visit http://getnotion.com/
# # #
Media Contact
Will McKenna
Barokas PR for Notion
(440) 665-0831