WAUSEON, OHIO – Haas Door, manufacturer of premium steel and aluminum residential and commercial garage doors, has enhanced its line of residential American Tradition SeriesTM garage doors by adding two new wood grain finish options: American Walnut and English Oak.
The two-inch thick steel garage doors in the American Tradition Series feature CFC-free polyurethane insulation with a calculated R value of 13.45. Overlay boards add distinction and a traditional carriage house look. Available as single or double doors, with solid top section designs or several window options, the garage doors now come in 13 solid color options plus four wood grain base options.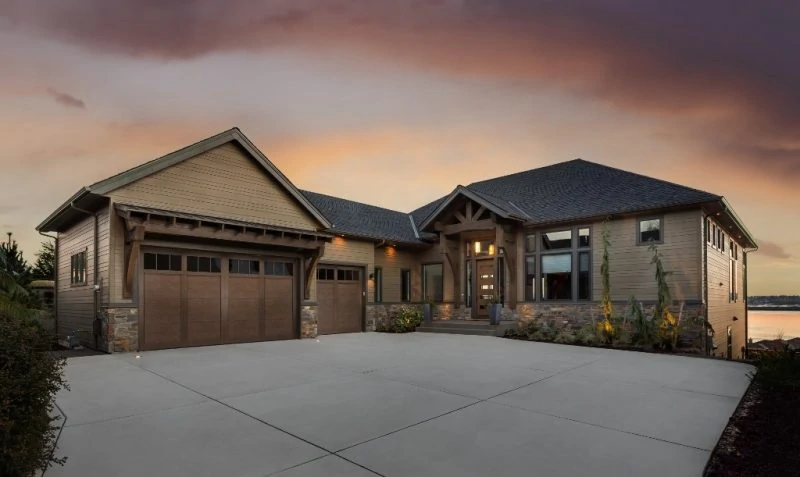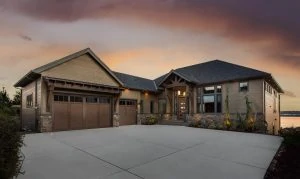 "Wood grains continue to increase in popularity for our carriage-style garage doors, which is why we believe the new American Walnut and English Oak finishes will be so accepted in the marketplace," says Jeffrey Nofziger, president of Haas Door. "Both new wood grains give the garage doors a rich, traditional appeal without the maintenance hassles of wood."
The complete line of American Tradition Series doors now includes Trinar® White, Trinar® Brown, Trinar® Beige, Cool Black, Bronze, Hunter Green, Brown, Gray, Polar White, Almond, Sahara Tan, Sandstone, Charcoal, Mahogany, Ash, American Walnut and English Oak. Each color can be used as a base and/or overlay color to give added character to the elegant garage doors. Unique styles of window glass and decorative wrought iron hardware can also be added to enhance the distinctive beauty to the doors.
Haas Door is located in Wauseon, Ohio, where the company manufactures steel and aluminum residential and commercial garage doors. The family-owned company holds memberships in IDA and DASMA, and produces products that are sold throughout North America. For more information on Haas Door, visit www.HaasDoor.com.