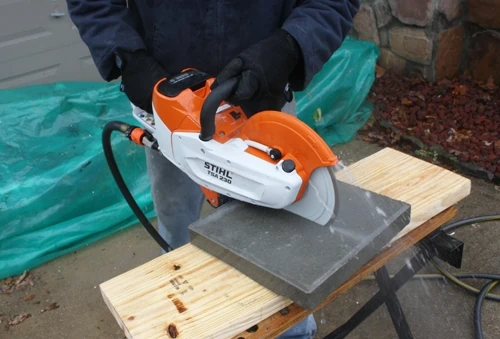 World's First Cordless Electric Cut-off Machine—the Stihl TSA 230
There's something new under the springtime sun. Powered by a 36-volt lithium-ion battery, the TSA 230 Stihl Cutquik is a game-changer for heavy-duty hardscape and concrete projects, including patio and sidewalk construction. This slick new portable cut-off machine offers easy electric starting and powerful cutting performance in a lightweight, compact package that can be used indoors because it produces no emissions. It's ergonomically easy to maneuver, features a semi-automatic belt tensioner, and a reversible cutting arm lets you cut in the inboard or outboard position.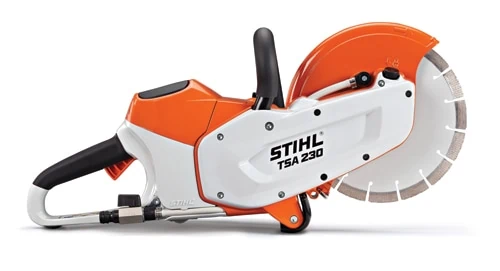 This cut-off machine can slice through hard materials such as concrete slabs, blocks, pavers and metal with powerful precision. The quick-connect, onboard water-control device of the TSA 230 suppresses masonry dust during cutting, and a tool-free locking device prevents wheel rotation when removing the wheel-attachment bolt. The TSA 230 also requires less maintenance and is priced below its gasoline-powered counterpart. (Battery and charger are sold separately.)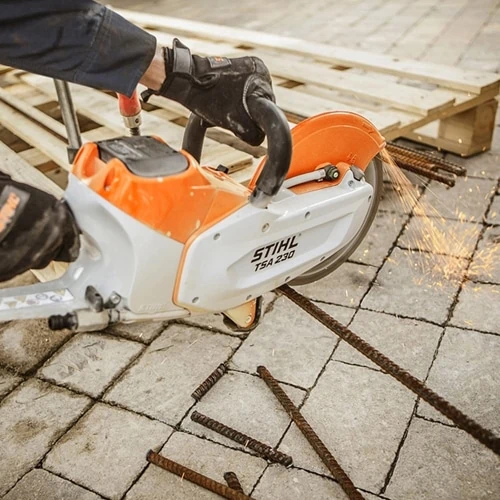 Stihl HTA 85 Cordless 12' Telescopic Pole Pruner
Stihl also offers the HTA 85 telescopic pruner. Homeowners and tree care professionals can expect a 12-foot reach, quiet operation and zero emissions. Powered by a 36-volt lithium-ion battery, this new cordless pruner offers lightweight, balanced cutting thanks to a brushless, commercial-grade, high-torque electric motor. Part of the Stihl Battery KombiSystem, the HTA 85 runs on the same interchangeable batteries as other Stihl lithium-ion tools, promising long run times on a single charge—up to three hours depending on battery size—with no gradual drop in performance.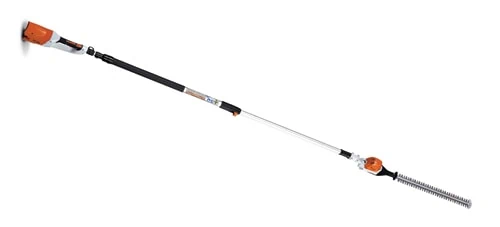 The HTA 85 requires little maintenance since it has no engine or filter, there's no gasoline cost, and it has no power cords to snag and tangle in the yard. The HTA 85 also has an automatic bar and chain oiler, including an Ematic Guide Bar with a polymer ramp reservoir that holds bar oil until it can be picked up by the passing chain. This can cut oil usage in half. Learn more at www.stihlusa.com.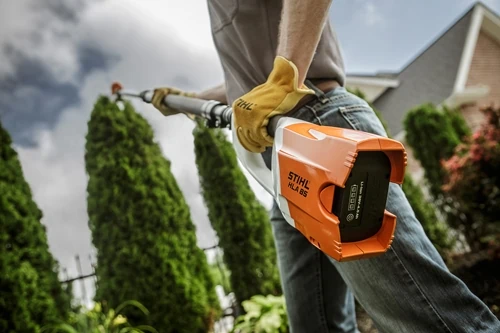 — M. Weber