Premium leather tool organizers help you put all your everyday carry items in one place 
Whether it's your profession, hobby or just your lifestyle, we all have everyday essentials we use and carry.  Building upon years of experience in leather craftmanship, 1791 EDCTM (Everyday Carry) is excited to launch an entire new line of premium leather everyday carry tool organizers.
The 1791 EDC tool organizers come in a variety of options from belt attachments to pocket carry. Each product is designed to carry a variety of everyday carry essentials such as knives, multitools, flashlights, pens, keys, etc. in an organized fashion. The EDC tool organizers are handcrafted from premium full grain leather with reinforced stitching and come with a lifetime warranty.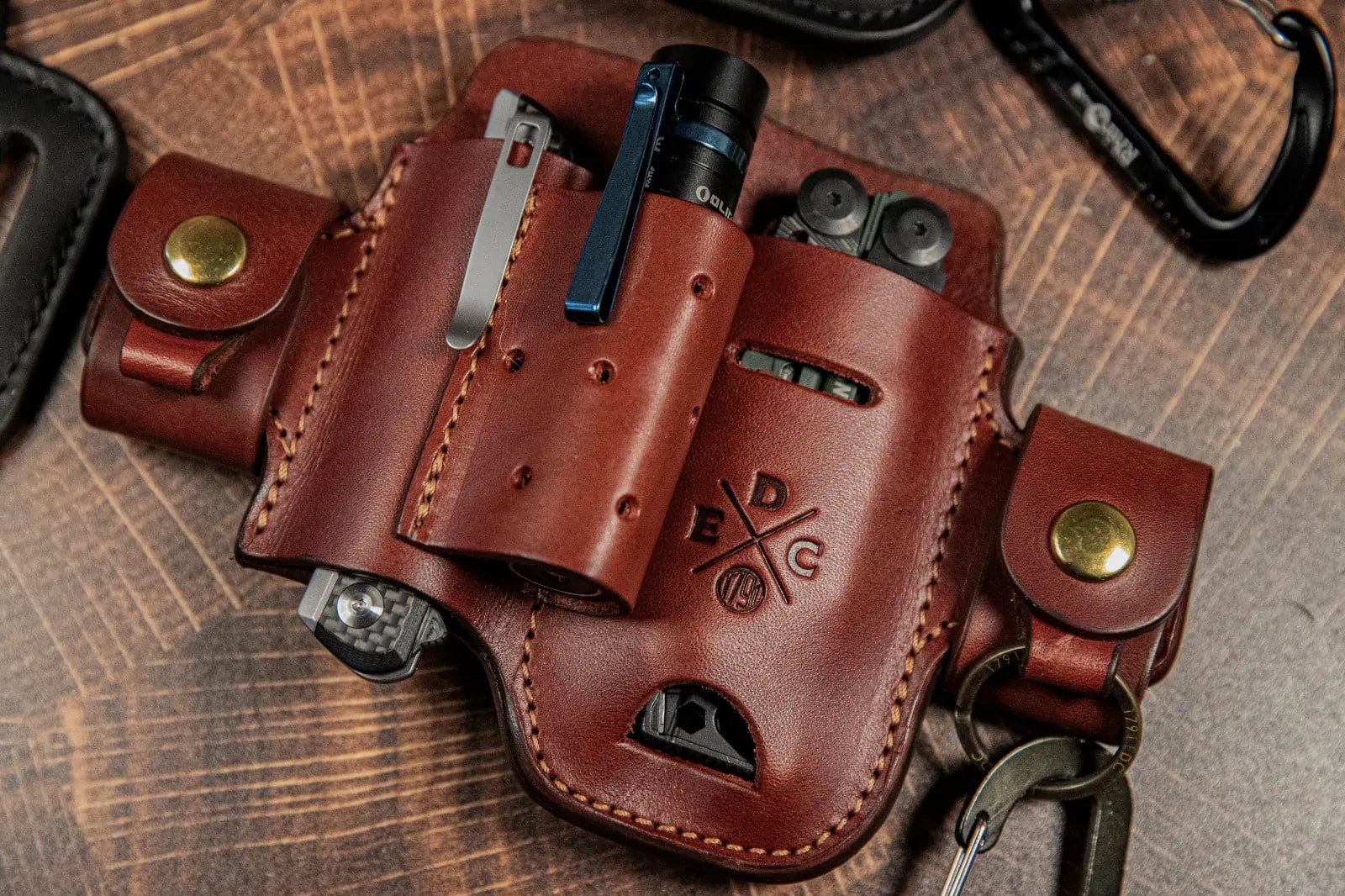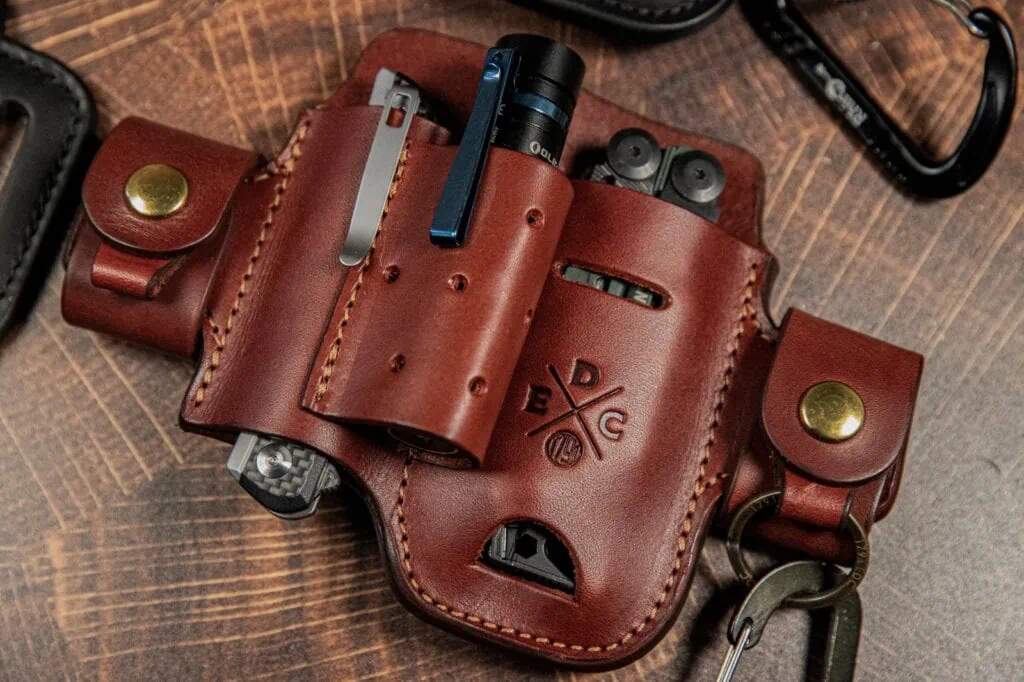 The full product line consists of fifteen different options to cater to your personal needs and are all available in three different colors to include burgundy, chestnut and black.  Prices range from an MSRP of $24.99 to $49.99 making these very affordable for your everyday carry needs.  Complementing the tool organizers is a full line of HEAVY-DUTY WORK BELTS made from thick, reinforced leather to ensure long lasting performance.
Some of the more popular options include the EASY-SLIDE with LARGE FLEX which allows you to carry three larger multitools and accessories securely through belt loops.  There is also the ACTION-SNAP version of the same that simply snaps over your belt for easy on-off use.  For pocket options, you can't go wrong with the POCKET DUO that has a slot for credit cards and cash as well a smaller multitool or pocket knife and smaller accessory.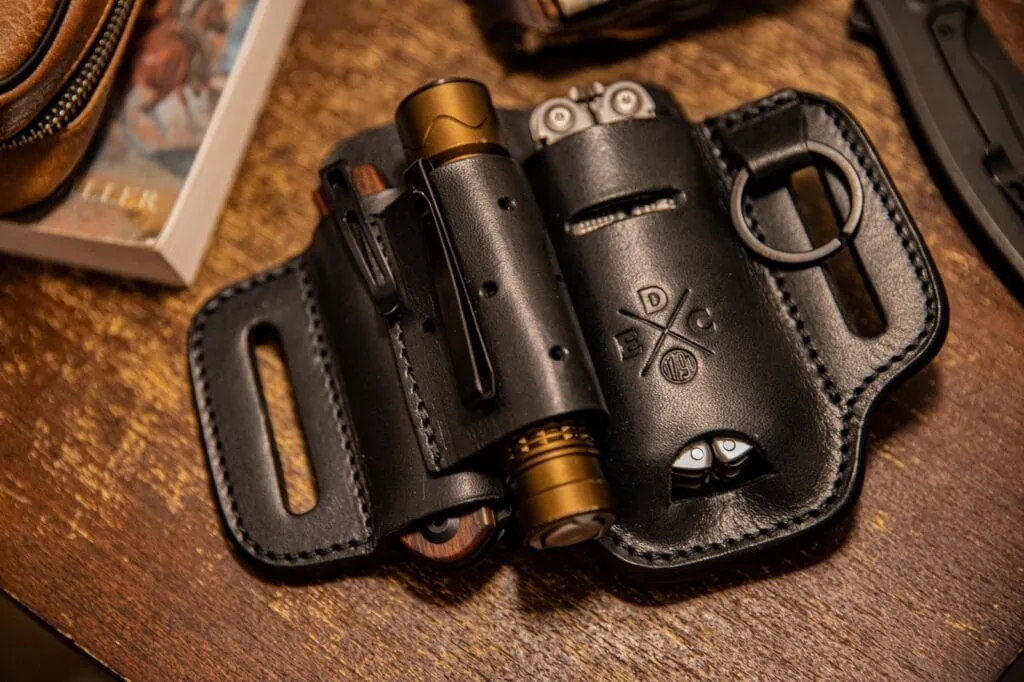 About 1791 EDC 
1791 EDC is a brand within 1791 Outdoor Lifestyle Group (OLG) based in Miami, FL.  The company's mission is to deliver high quality, innovative products that enhance the lives of their customers.  1791 OLG specializes in leather products and possesses years of experience handcrafting quality products from American leather.  All products are backed by a lifetime warranty and 100% satisfaction guarantee.