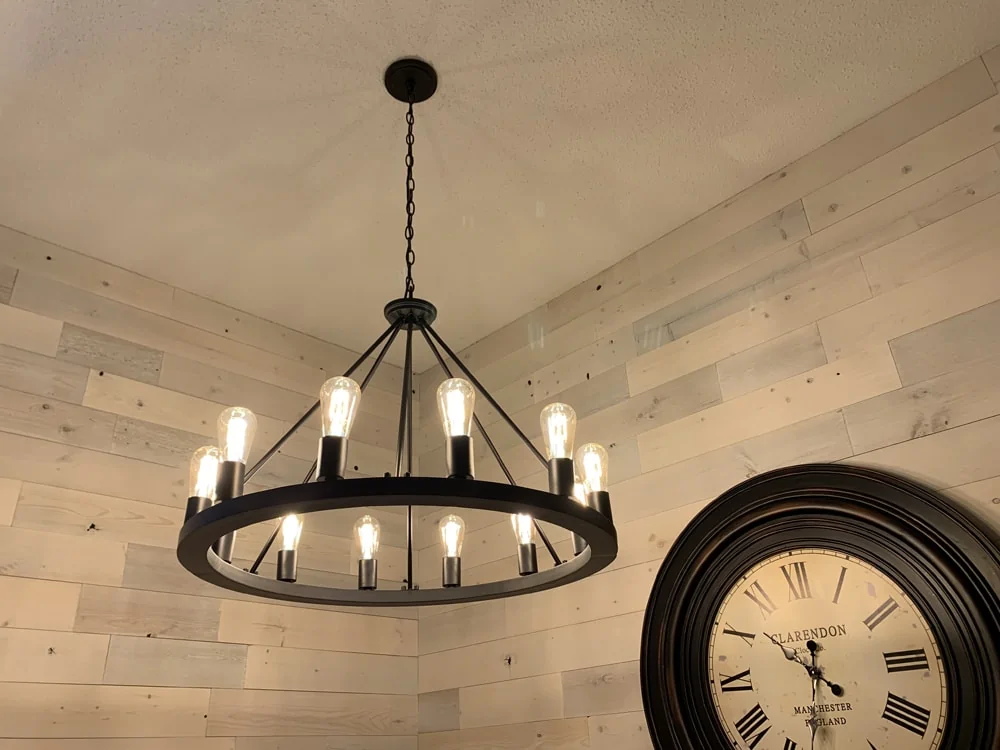 Last week, we upgraded a ceiling fixture with a new chandelier from Lamps Plus. This lighting fixture was  located above the staircase we recently remodeled and made a beautiful "crown jewel" to decorate the space. The homeowner selected the Lacey 28″ Wide Round Black Chandelier to replace a much smaller (and lackluster) existing pendant. The result was a dramatic improvement to the look and feel of the home's front foyer.
Founded in 1976, Lamps Plus is the nation's largest lighting retailer. In addition to a huge catalog lighting products, the company carries thousands of exclusive designs in ceiling fans, furniture, home furnishings and décor.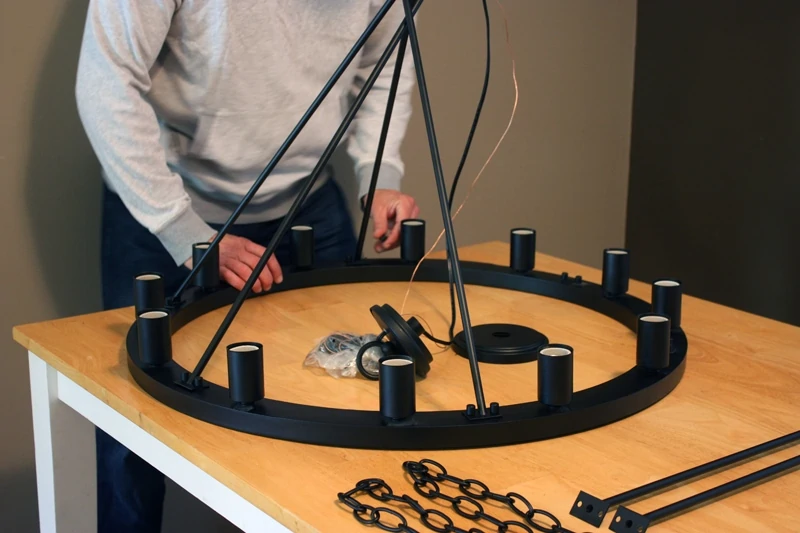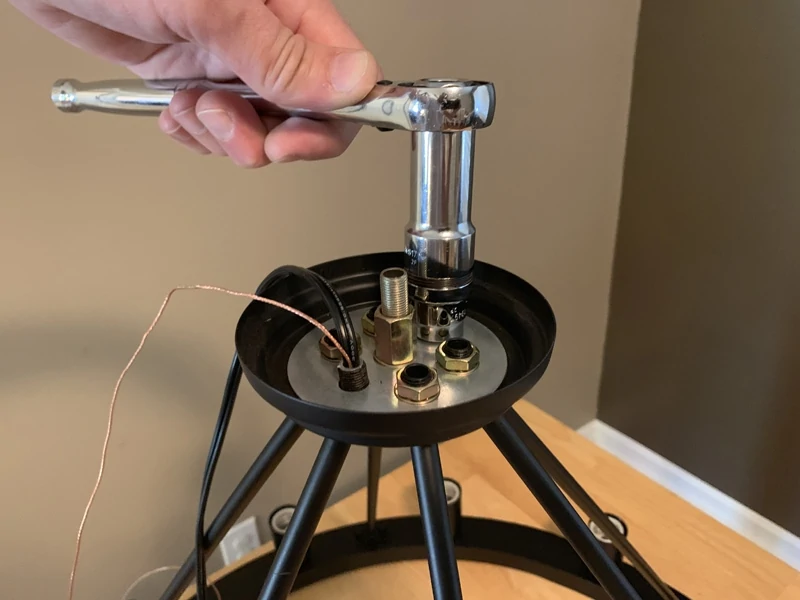 Although this was a basic remove-and-replace procedure, every job has its challenges. Since the fixture was located above a split-level stairway, the job required a telescoping multi-ladder. I used the Leveler by Little Giant Ladder, because each side of the ladder telescopes independently, granting me the ability to set up the ladder with one leg on the floor and the other resting on a stair tread above. This gave me safe, up-close access to the light fixture.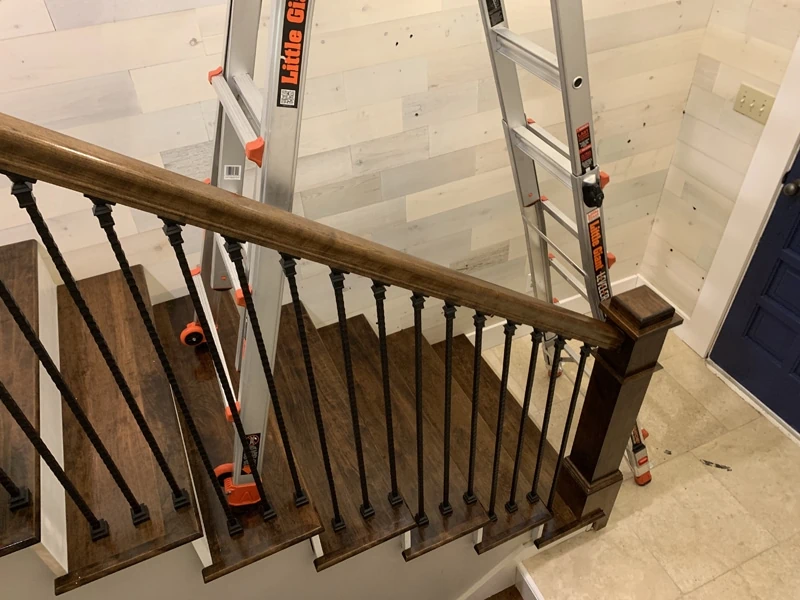 A good rule of thumb is to measure the hanging height of the old fixture and use that as a loose guideline when determining the height of the new one. It's always a good idea to snap a few photos of the old wiring connections before disconnecting anything, so you have a visual reference when it comes time to re-wire the new fixture. To support the new fixture atop the ladder while I wired it in and mounted it to the ceiling, I used a couple of large framing clamps, extending the bars from the ladder top to create a temporary platform to hold the chandelier. You'll find more installation tips like these in an upcoming issue of Extreme How-To, when we'll cover the installation step-by-step.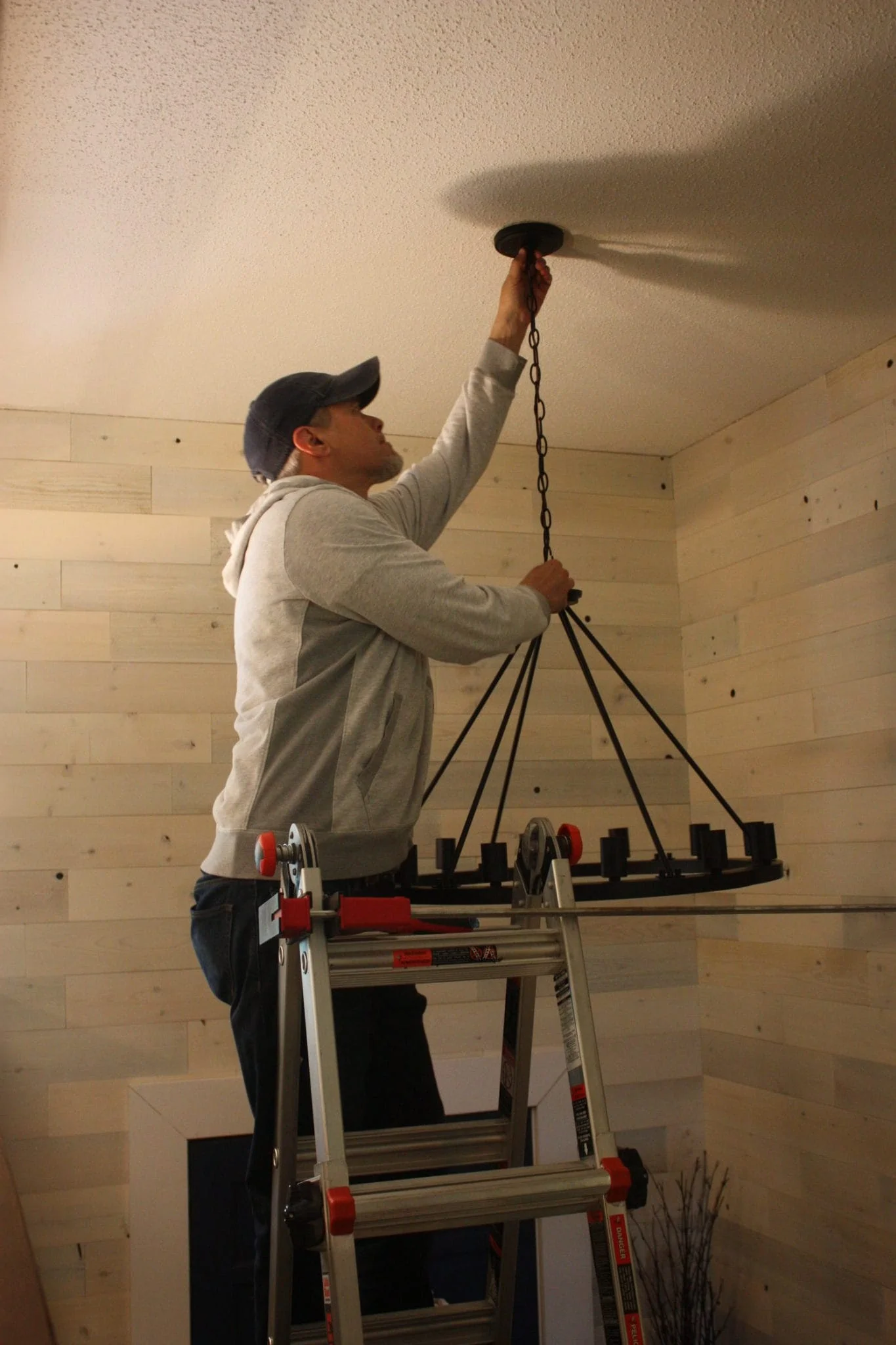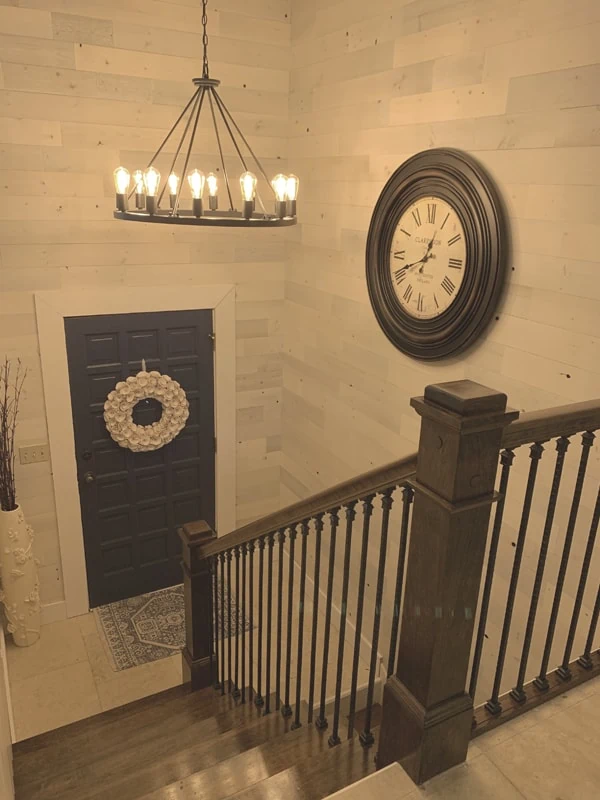 — M. Weber