The National Hardware Show is an enormous trade show where tool and equipment companies unveil the new products that will soon stock the aisles of your local hardware store. The EHT staff attends every year to check out more than 250,000 hardware, tool and lawn/garden products collected in one place. Here's a look at what we saw this year in Las Vegas at NHS 2018.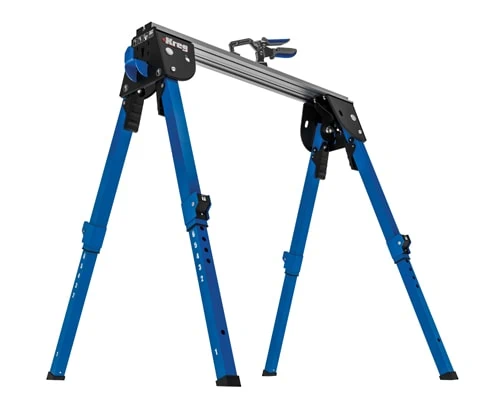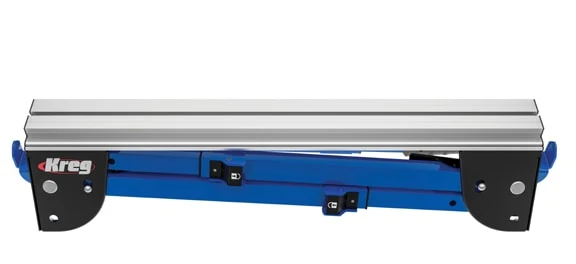 Kreg Track Horse
The Track Horse from Kreg Tool. Co. was announced as one of four overall best new products entered into the New Product Launch awards category at the 2018 National Hardware Show. The Track Horse is an incredibly versatile sawhorse and work support. Features include built-in clamping; expandability using a second Track Horse or the Kreg Mobile Project Center; adjustable legs that fold for portability; and sturdy metal construction that provides 2,200 lb. capacity (per pair). Visit www.kregtool.com.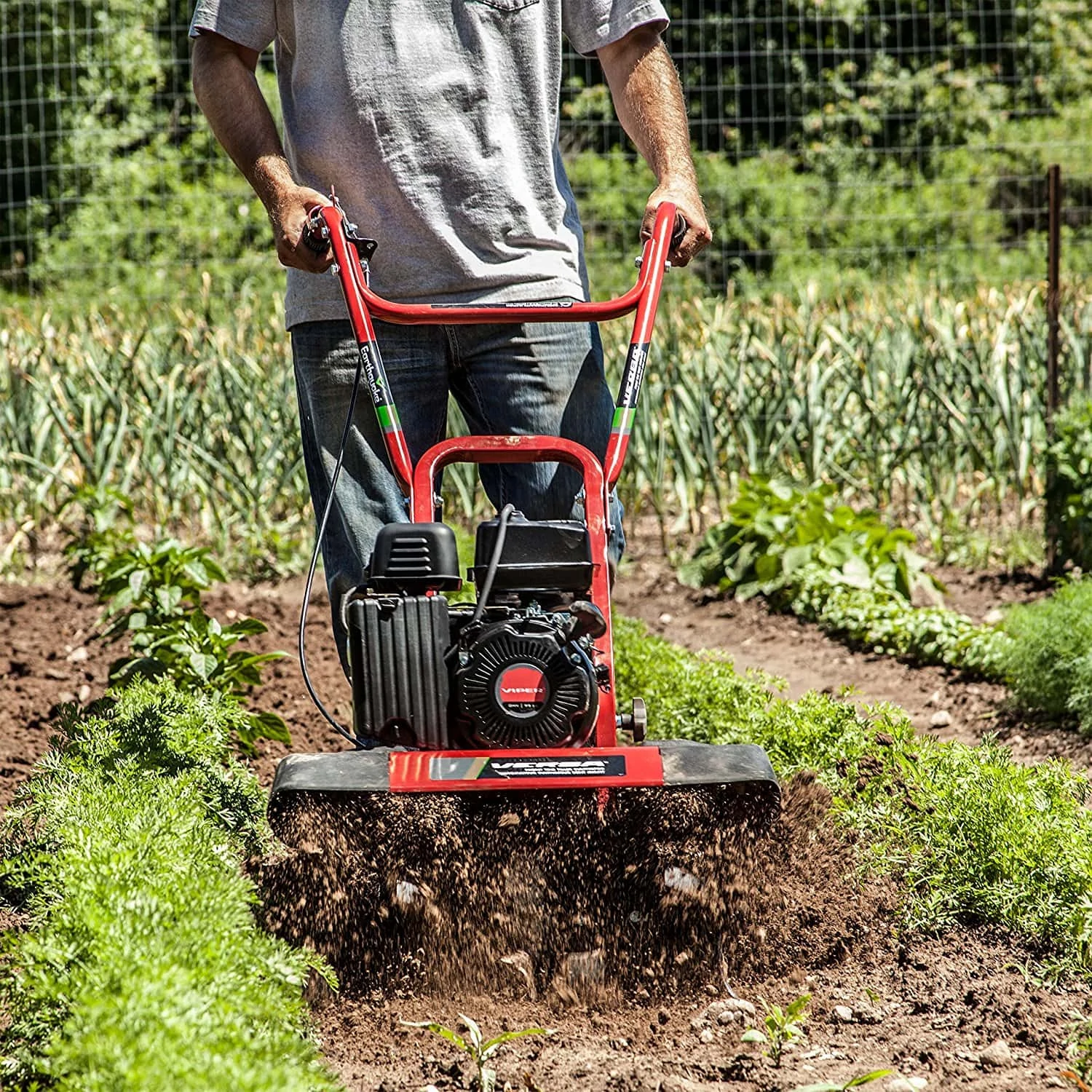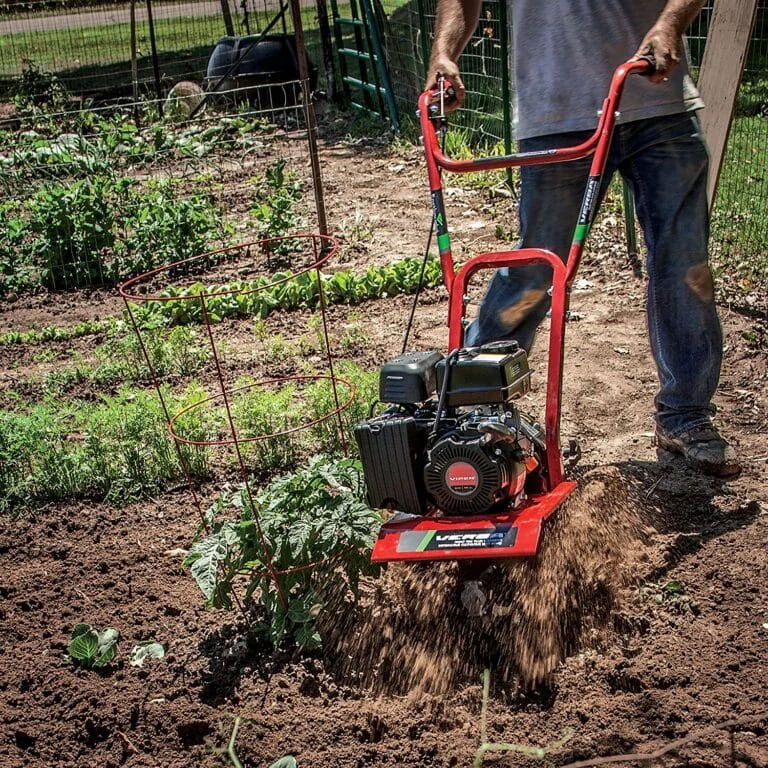 Earthquake VERSA Rototiller/Cultivator
A 21-inch front tine tiller, the VERSA quickly turns into an 11-inch cultivator with simple, tool-less removal of its outer tines and shields. As a tiller, VERSA delivers the power to break new ground and prepare garden beds in the spring. The poly Tufflex side shields and outer tines are easily removed without tools, converting the unit from a full-size tiller into a narrow 11-inch-wide cultivator for controlling weeds, aerating soil between growing plants, and maintaining planting beds and crop rows in summer. In addition to removal of the side shields and adjustment of tine width from 21 to 16 or 11 inches, the VERSA's right-sized, energy-efficient Viper 99cc engine gives it plenty of power while saving gas. The profile of its engine, combined with a bronze gear-drive transmission arranged horizontally instead of vertically, means the VERSA offers the lowest center-of-gravity of any front-tine tiller for ground-hugging stability and control. For optimal maneuverability, the VERSA also has a tighter footprint than other tillers, allowing it to pivot and change direction within its own footprint. And not only are the Tufflex poly side shields easy to remove, they can take a beating from thrown rocks, sticks and other hard objects without getting dented or bent like metal shields—plus they're shaped to direct churned soil downward. Visit www.getearthquake.com.

T-Rex "Ferociously Strong" Tapes
T-Rex brand products are designed for projects and challenges that require intense strength, durability and holding power, no matter the application. Previously, the line included T-Rex Tape with double-thick adhesive, Clear Repair Tape, Packaging Tape, and Mounting Tape. In 2018, the brand adds several new "ferociously strong" products to the line, including T-Rex Extreme Tread Tape, an extreme, industrial-grade, non-slip tread tape that improves surface traction to help prevent slips and accidents. Another "ferociously strong" addition, T-Rex Waterproof Tape is the ideal high-performance tape for stopping active leaks, holding to wet surfaces and even applying underwater. Visitors to the NHS show got to see a preview of Stephen Wagner, Category Manager at ShurTech Brands, LLC demonstrating the strength of T-Rex® Brute Force™ Tap, which can hold up to 700+ pounds with one loop of tape. The new tape will join a full portfolio of contractor-grade, high-performance premium utility tapes. Visit T-RexTape.com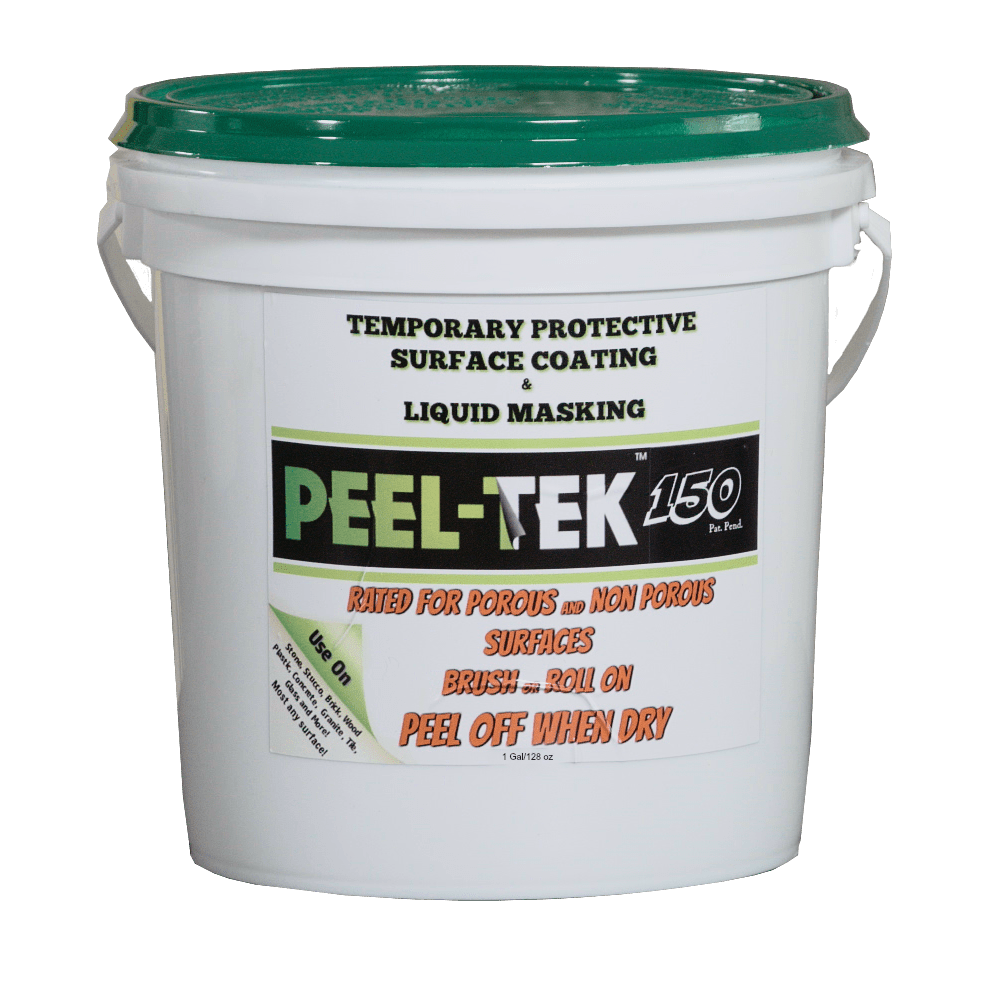 Peel-Tek 150
More user-friendly than traditional masking tape, Peel-Tek 150 creates a tight, protective layer when brushed or rolled onto desired area so that sensitive surfaces are not damaged during construction, storage and transport. Before Peel-Tek, different products had to be used for porous and non-porous surfaces and often they performed poorly around difficult-to-mask angles. Peel- Tek 150 can be used on a variety of surfaces including wood (treated and non-treated, porous and non-porous), porcelain, granite/marble/quartz, ceramic/travertine tile, cement/mortar/stucco/brick, aluminum, glass and stone. The product is eco-friendly, dries quickly upon application, and It peels away cleanly when no longer needed, leaving zero residues and preventing costly cleanup fees. Visit www.peel-tek.com.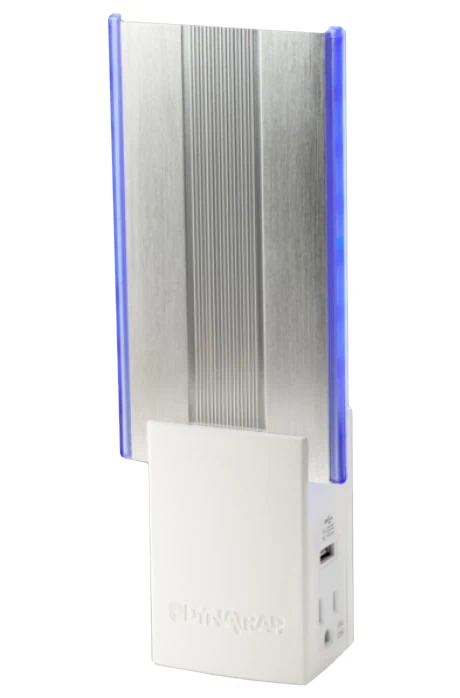 DynaTrap Flylight
DynaTrap's new Flylight Insect Trap delivers up to 600 square feet of superior protection against disease-carrying flies, mosquitoes and other flying insects. It utilizes DynaTrap's proprietary AtraktaGlo Technology to produce a warm UV light at a specifically targeted wavelength, which is irresistibly attractive to insects. The non-toxic StickyTech Glue Card then traps the bugs and conceals them behind a sleek, decorative aluminum panel. "Just plug it in, let it run, and enjoy a bug-free home," says Juan Rocha, DynaTrap President. "And while many other bug zappers and eliminators are noisy and obtrusive, Flylight is completely silent and packaged in a low-profile, tasteful, and easy-to-install aluminum unit." Flylight comes in three different models, as well as two different color options—black and white. The deluxe model comes with two AC outlets and two USB ports to maximize outlet utility. Each Flylight comes with a replaceable UV Bulb (rated for approximately 3000 hours), three StickyTech Glue Card replacements (that last approximately 30 days each), and a one-year warranty on the device. Visit www.dynatrap.com.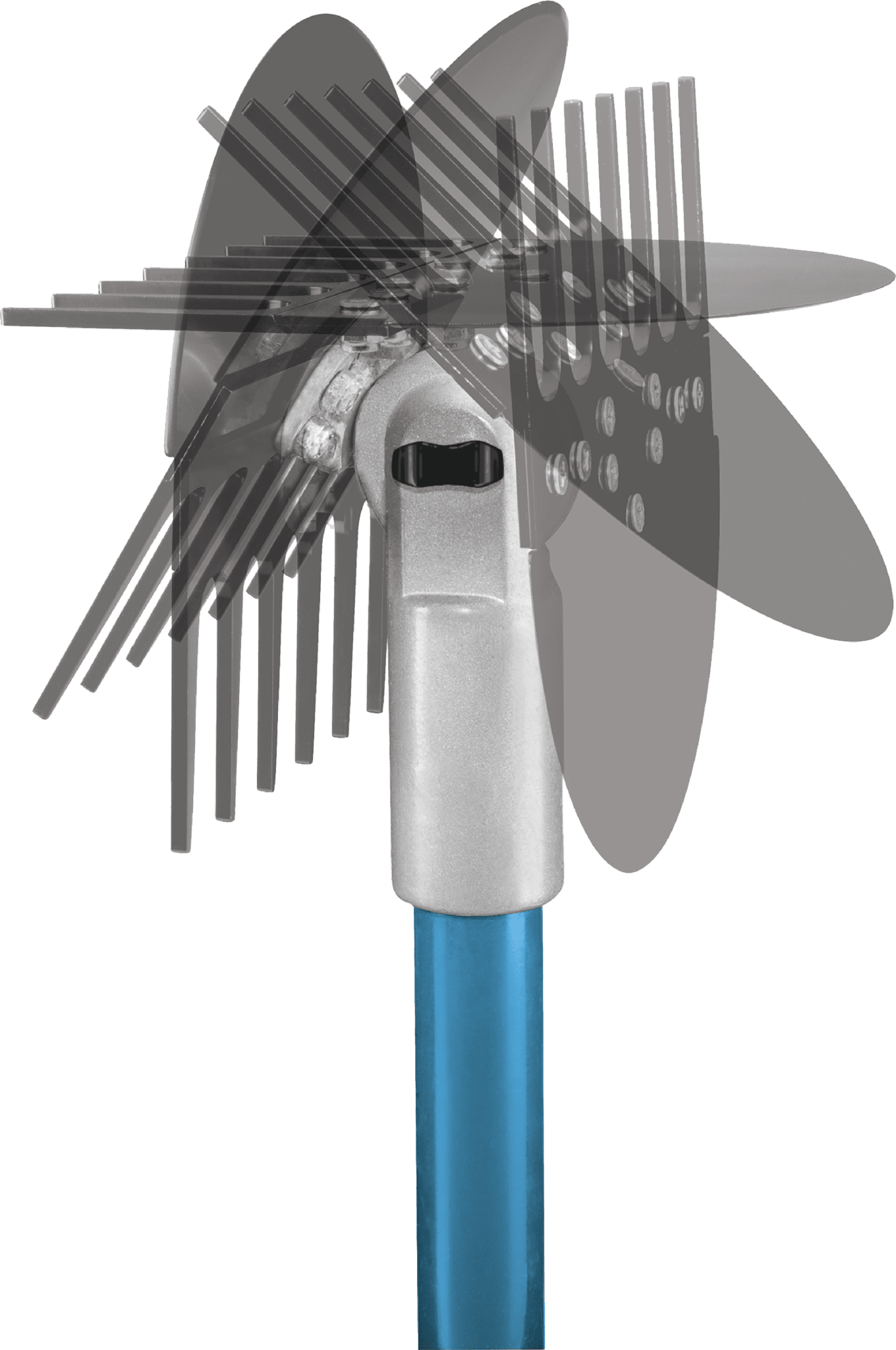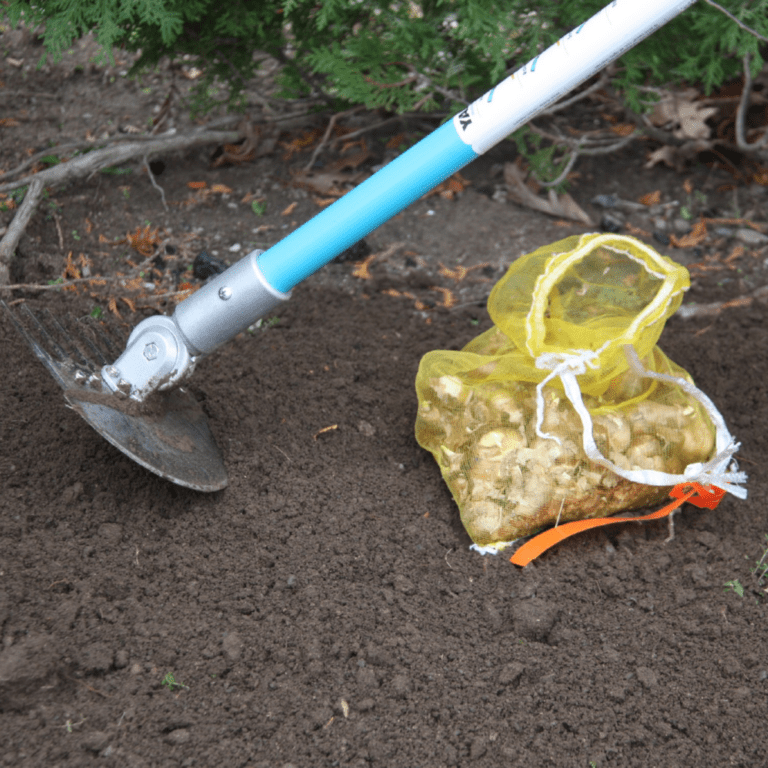 Yard-X Multi-Use Garden Tool
With its adjustable head, The the Yard-X Multi-Use Garden Tool to makes yard work faster and easier while saving you money on tools. Hoe & Slice: Use the sharp steel blade to dig furrows, break-up soil, remove weeds, and slice unwanted plants at the roots. Rake & Smooth: Use the fork rake to clean gravel areas, smooth stones, and disperse mulch. Create smooth, leveled surfaces with ease. Scrape & Cut: Use the steel blade at a new angle to scrape along tough surfaces such as concrete and stone where unwanted weeds grow. Edge & Chop: Use the sharp edge to cut and clean around pathways, planting and vegetable beds. Give your lawn a professional looking edge. Aerate & Loosen: Use the teeth of the fork at this straight angle to aerate lawns and planting beds promoting healthy soil for better growth. Visit www.yard-x.com.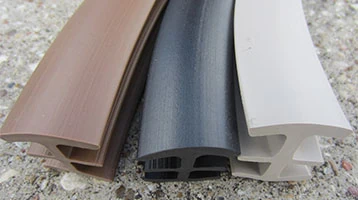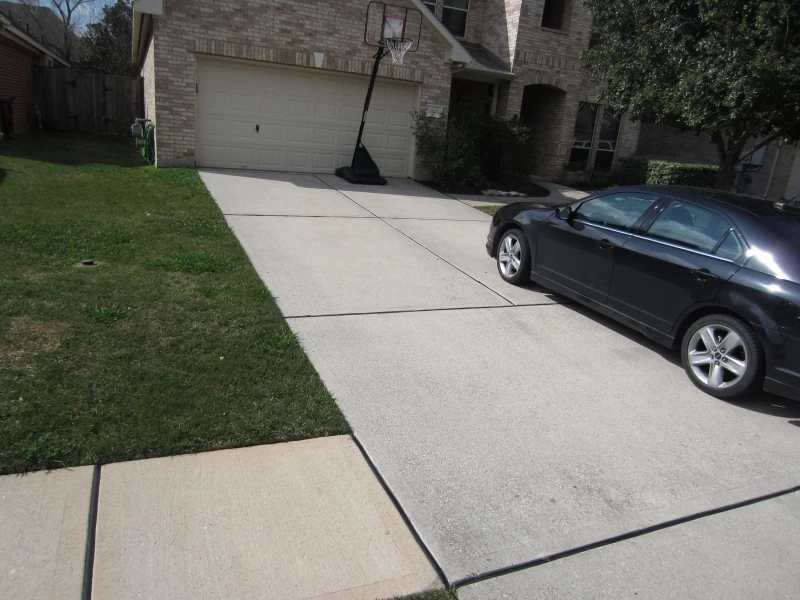 Trim-A-Slab
Are open expansion joints in your driveway growing weeds, or even getting dangerous? The alternative to the traditional cure-in-place sealants is a new method of expansion joint repair using elastomeric seals. Trim-A-Slab is a flexible, rubber-like material that is easy to press into concrete expansion joints. It fills joint gaps fully with a rounded "crown" that will make your driveway, sidewalks or patio look great, and be much easier to clean. Under the crown is a pair of anchoring beams that seal out weeds and water, eliminating open spaces that can cause trips and falls. Trim-A-Slab also helps maintain the integrity of your slab by preventing the soil beneath from being washed out by weather or pressure washing. Made in the USA, Trim-A-Slab can be trimmed with a PVC cutter, or even pruning shears, and is also removable and replaceable. It can be used to cover extension cords for holiday decorations without posing a trip hazard. Available in gray, black or walnut, in straight lengths or coils up to 50 feet in length, Trim-A-Slab sizes correspond to typical expansion joint spaces; from 1/2 to 1-3/8 inch. Visit www.trim-a-slab.com.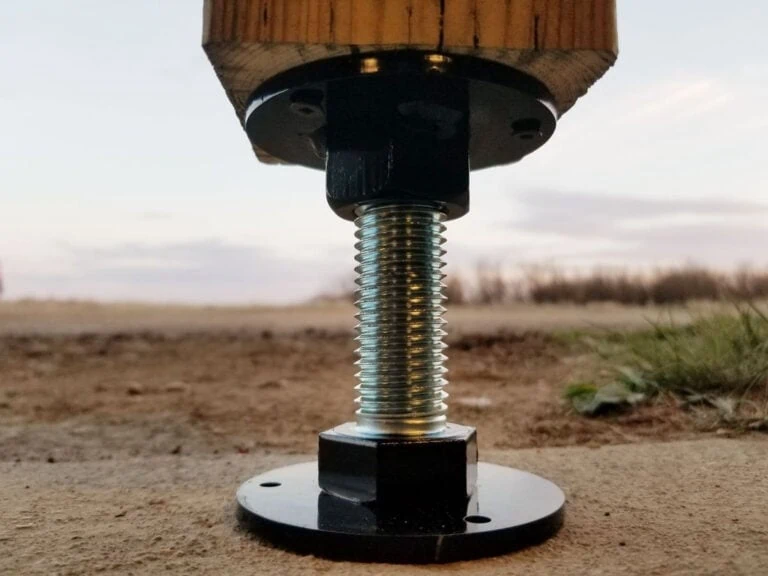 The Leveller
The leveler is a quick easy and efficient way to level posts, decks, steps and patios. It is easy to adjust and simple to install. Find the center of a post or leg, drill a (minimum) 1-1/8-in. hole, then attach the top of the Leveller to the bottom of the post. Simply turn the threaded shaft to adjust its height. Visit www.ghleveller.com.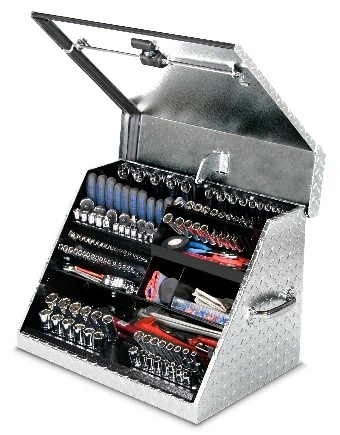 Montezuma Triangle Toolboxes
The concept for the iconic Montezuma Triangle Toolbox was born on the rugged back country roads of Kansas. The rough terrain found on farms and ranches can cause even the best work vehicle to stress and strain, bounce around and make a mess in the truck, damaging the tools and frustrating the driver. The Montezuma Triangle Toolbox has the ability to use in a workspace or mount to a work or recreational vehicle. Durable, reliable, its multi-tier design shows all tools at a glance. The lid design locks tools in place when closed. The heavy-duty construction holds up even in off-road conditions, and the weather resistant seal protects tools against both dust and moisture. The durable UV-resistant powder-coat paint is built for outdoor use. Available in six sizes. Visit www.qualitycraft.com.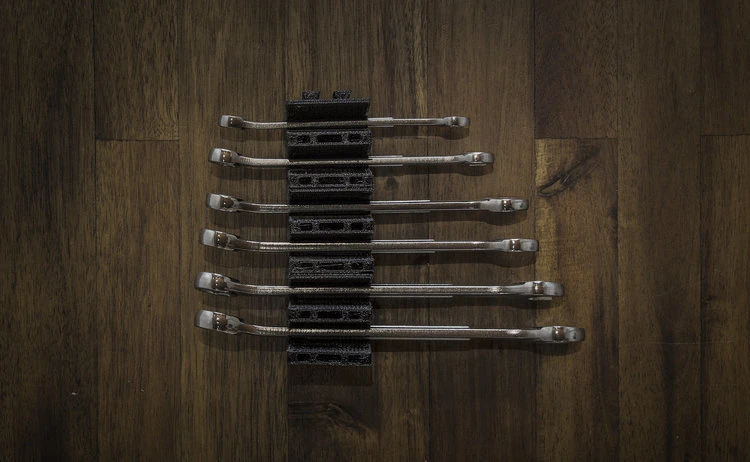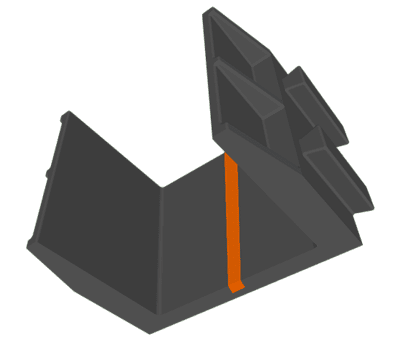 Toolbox Widget
The Toolbox Widget is a modular and smarter way to organize your tools in your tool box.  Every widget is made with a strong neodymium magnet in its base that holds your tools in place.  This modular concept with its tongue-and-groove design allows for you to easily add and subtract pieces for your ever-changing toolbox. Need to redesign and make room in your toolbox? No problem. Simply detach, move, and place your tools without the constrictions of standard tool holders. All final production widgets will be made with an orange identification strip or marker. This feature will allow for accountability of your tools and minimize the risk of lost tools. See an orange marker in your tool drawer? That means a tool missing, or the highly visible marker would be concealed. Visit www.toolboxwidget.com.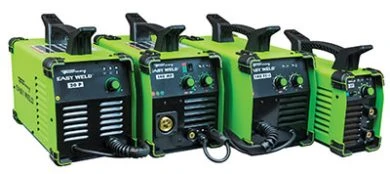 Forney Easy Weld Machines
Forney Industries adds new machines to their Forney Easy Weld lineup. The new Forney Easy Weld 140 MP is capable of MIG, Stick and TIG welding processes. The company also has a new Forney Easy Weld 140 FC-I that is a flux core inverter machine, and they've redesigned the Forney Easy Weld 100 ST. Lastly, the new Forney Easy Weld 20 P plasma cutter can cut up to 1/4 inch and is compatible with a pancake air compressor. All these machines can easily run off your standard garage outlet of 120 volts. For the novice welder who has always wanted to give welding a try but may have been intimidated, these machines are designed for you. You can easily turn inspiration and ideas into masterpieces. Visit www.forneyind.com.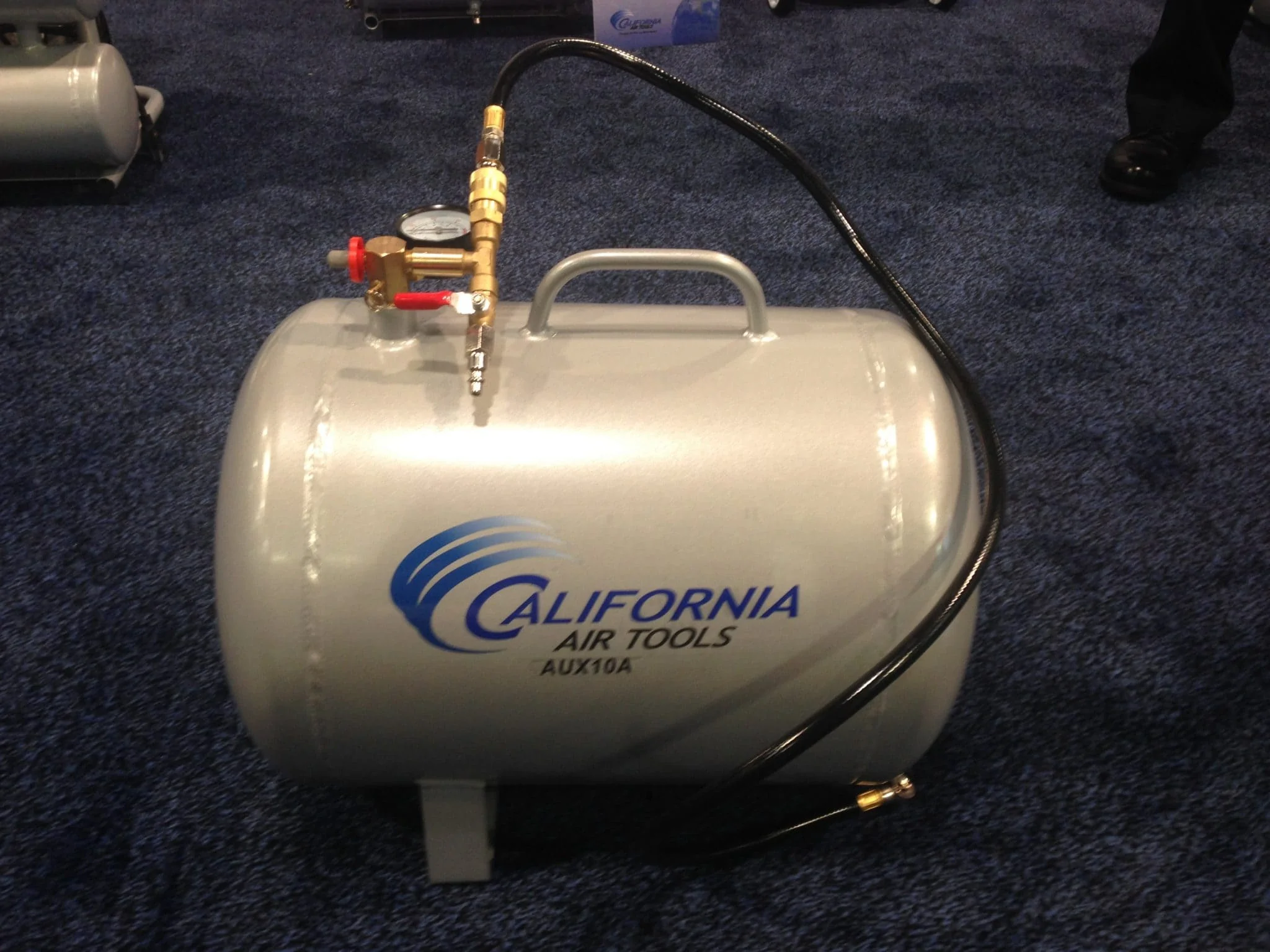 California Air Tools 10-Gal. Aluminum Ultra Lightweight Auxiliary Air Tank
This 10 Gallon "no-rust" Aluminum Auxiliary Air tank is designed for portability and ease of use. The lightweight and easy-carry design makes transporting this air tank very easy. California Air Tools auxiliary air tanks are designed to provide an extra supply of air needed for short-term demands such as inflating tires. These auxiliary air tanks provide stable pressure and a constant air flow for purposes such as spray painting. The quick-connect fittings on the air hose and air valve allows you to quickly attach to an air compressor and fill the air tank without needing extra air fittings. This quick-connect system also allows you to connect a standard air hose to your air valve for use with air tools. Visit www.californiaairtools.com.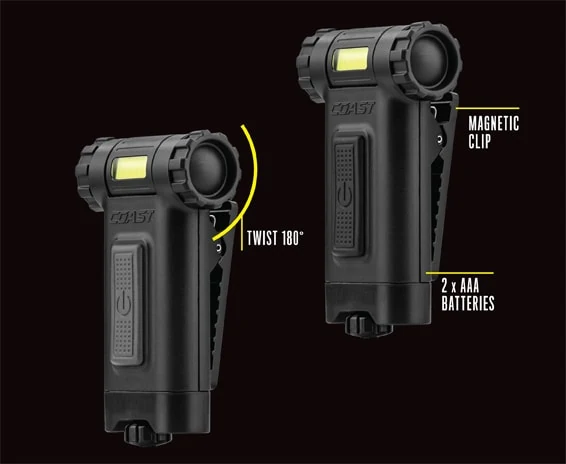 Coast Dual Color Clip Lights
The HX3 LED C.O.B. Cliplight is the ideal UV light for everyday carry. The HX3 Cliplight can be used for either general uses in White mode or to identify leaks or to identify security features in either currency or identification cards while in UV mode. The universal clip on the light makes it easy to clip on pockets or even the bill of your hat, while the integrated magnets allow the HX3 to be placed on magnetic surfaces. Once placed or clipped to a surface, the light features a 180-degree beam adjustment and allow the optimal beam placement for the user. The HX3 Flashlight is impact resistant, weather resistant and its LED is virtually unbreakable. The HX3 Flashlight is backed by Coast's lifetime warranty against defects in materials and workmanship. Tested and rated to ANSI/FL1 standards. Visit coastportland.com.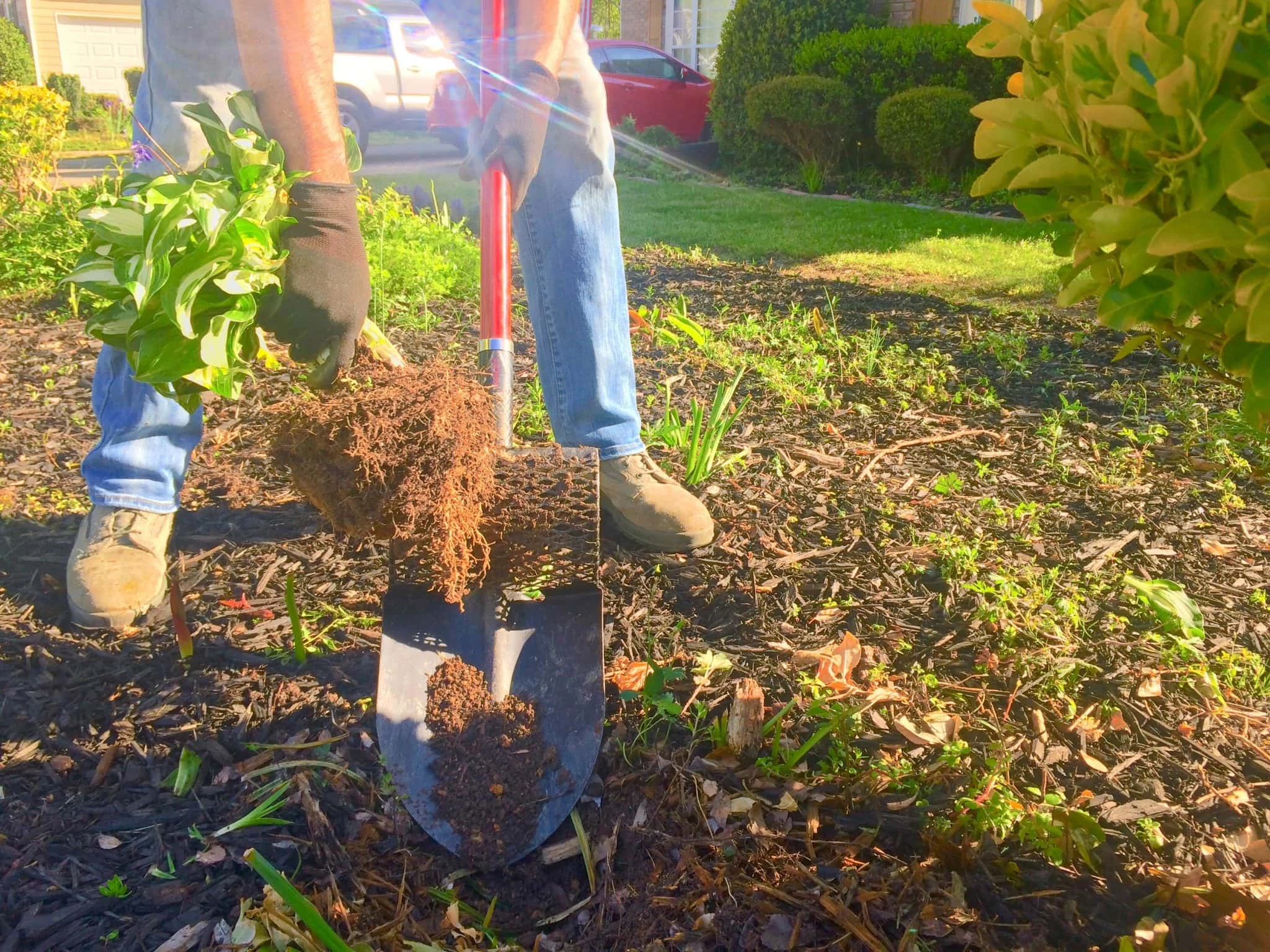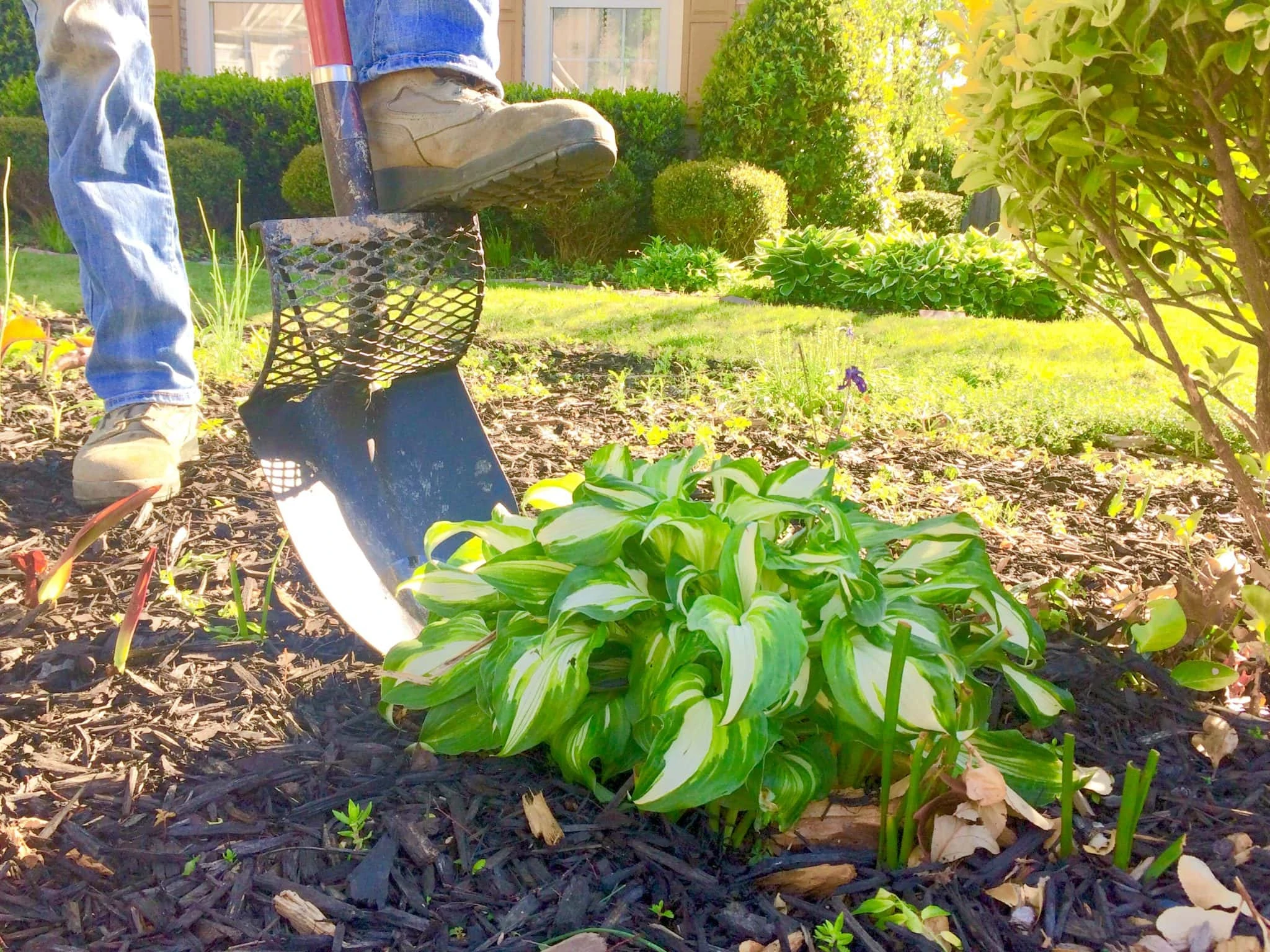 The Tracey Shovel
The Tracey Shovel is a dual- purpose shovel created to make gardening easier and more fun. The patent-pending grating surface allows you to remove excess dirt from the root ball of any plant you wish to extract while adding leverage to the digging process by raising the step plate. Simply use like a traditional shovel, but minimize the weight and waste of carrying pounds of dirt to your compost pile or landscaping bag. Quick and easy, just rub the root ball of the plant or bush you extract on the grating surface and within seconds see the soil separate completely from the roots. Excess soil can be used to fill the hole you just created or saved for later gardening projects. Since the earth is rescued from an established root system, it is microbe rich and ready to grow new vegetation. Visit www.TraceyShovel.com.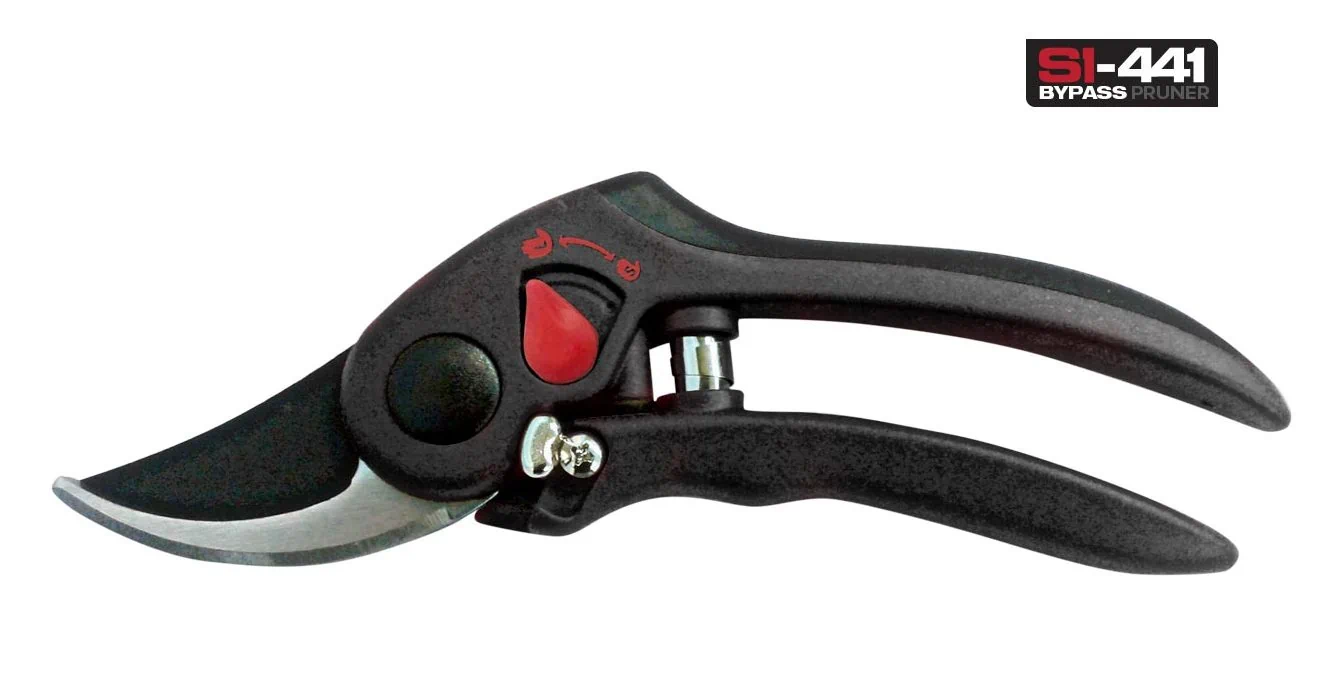 Centurion Pro-Adjustable Bypass Pruner
This new Pro-Adjustable bypass pruner features adjustable large or small grip sizes for cutting branches up to 1-inch thick. With just a flip of the switch, snip thin or heavy branches easily. Perfect for a variety of cutting and pruning jobs, it features precision ground high carbon steel blades that are non-stick for smooth cutting. Visit centurionbrands.com.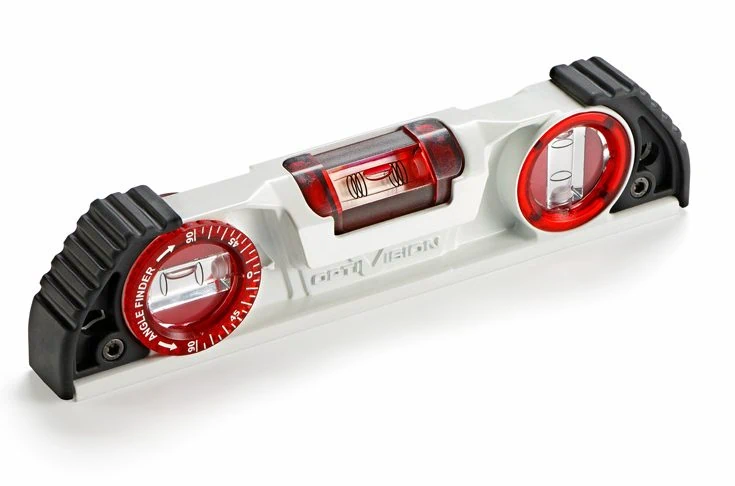 Kapro 935 toolbox level
The 935 10-in. toolbox level offers features of a box level in a torpedo-sized product, including an angle finder and gradient markings, so users can find their slope at any angle. Other features include three solid acrylic shockproof vials, rare-earth magnets for a strong grip to any metal surface. Advanced impact resistance end caps protect the level's integrity, and the OPTIVISION Red horizontal vial creates highly visible red bubble edges, for exact reading and optimal vision in bright and low light. Visit kapro.com.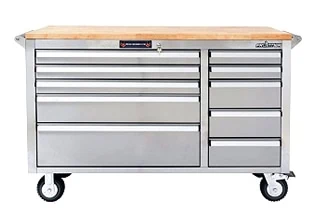 Frontier Tool Chests
The full line of Frontier tool chests and cabinets from XDD Products includes two rolling stainless steel cabinets. In addition to the various chests in the company's Heavy-Duty, Pro, and Homeowner lineups, the company offers rolling stainless steel cabinets in two available sizes; a 56-in. 10-door cabinet and a 72-in. 15-drawer version. They both feature full-extension, ball-bearing slides, each with 100 lbs. of loading capacity. Features include fingerprint-proof stainless drawer fronts, rubber wood worktop, safety lock system that prevents the drawers from being accidentally opened, and heavy duty 6×2-in. casters, two fixed and two swivel with brakes. Frontier tool chests are available at Walmart.com, Rural King Supply, and homedepot.com. To learn more about the stainless chests, visit www.xddproducts.com.

Gorilla Super Glue Ultra Control Gel
Gorilla Super Glue Ultra Control Gel is an easy-to-use, thicker formula combined with a precision tip and large tube, so it's easy to apply with control and precision. It's great for multiple surfaces and vertical applications. The new tip ensures smooth application, and an anti-clog cap keeps glue from drying out. The adhesive has been reinforced to increase impact resistance and strength. Plus, the adhesive is fast-setting and dries in 10-45 seconds, with no clamping required. Use it to bond plastic, wood, metal, ceramic, rubber, paper and more. Visit www.gorillatough.com.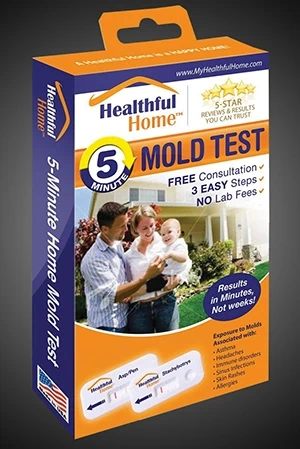 5-minute Test Detects Household Mold
Exposure to household mold can cause serious health problems including allergies, asthma and chronic sinus infections. Until recently, do-it-yourself mold test kits needed to be sent to a lab (which often required an additional processing fee), and the results could take weeks. A new mold test called 5-Minute Mold Test Kit from Healthful Home is much more convenient because it displays the results in minutes. Using a small sample of household dust from the floor, a cabinet or another surface, this test kit can detect the presence of over 32 different types of harmful mold spores including black molds (while ignoring harmless molds like mildew). The 5-Minute Mold Test Kit is the only fast-acting DIY mold test kit on the market, and it has been licensed by the CDC. The kit lists for $44.99 and is available exclusively at Ace Hardware. Learn more at myhealthfulhome.com.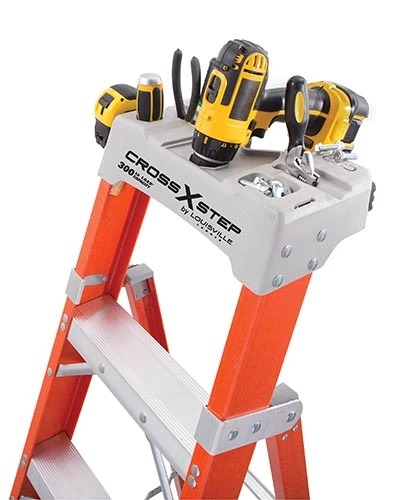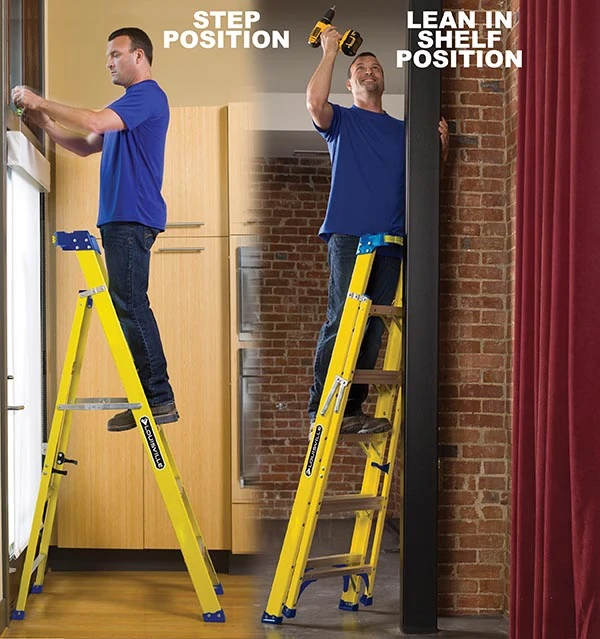 Louisville Ladder Cross-Step

Ranging in load capacity from 250 to 375 lbs., Louisville Ladder's new two-in-one Cross Step combines a step-ladder and leaning shelf ladder in one. The V-shaped ProTops with slip-resistant grips, allow the Cross Step to lean on buildings, in corners, on corners, and fit on poles when in the shelf position. To keep the job moving and your tools close, Cross Step ladders have a magnetic strip and slots for tools. The locking latch sits on both sides of the rear section and locks the ladder into place, preventing the rear from moving. When set up in step-ladder position, the unique design of the Cross Step allows you to get 6 inches closer to your work area to reduce overreaching and straining. Each model is equipped with the SHOX impact-absorption system and Raptor Boot that delivers longer ladder life and slip-resistant footing. Visit louisvilleladder.com.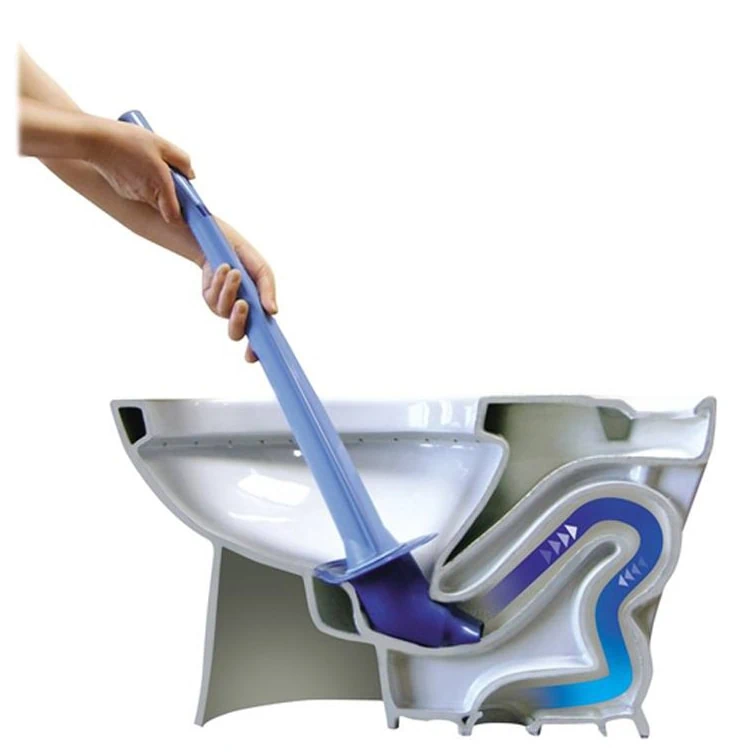 Sure Plunge Co2-Powered Plunger
Sure Plunge is a high-tech concept for clearing toilets, sinks and drains at the touch of a button—in a safe, easy and cost-effective way. SurePlunge forms an airtight seal around the drain before a single blast of compressed air instantly dislodges and clears the blockage. SurePlunge will clear even the most stubborn blockages that standard plungers or rods cannot shift. SurePlunge can also be used regularly to keep pipes perfectly clear. With no chemicals, no mess, it's simple, safe and highly effective. Use SurePlunge and avoid costly plumber calls, clear blockages yourself with the easy-to-use SurePlunge automatic plunger. Visit www.sureplunge.com.

Jack of All Sprays
Jack of all Sprays is formulated to provide a no-drip, unrivaled performance in multiple facets of lubrication. Jack penetrates to loosen rusted and stuck parts, provides durable long-lasting protection against corrosion, and lubricates intricate moving parts. Visit jackofallsprays.com.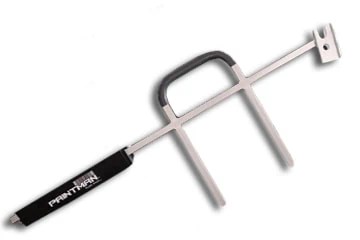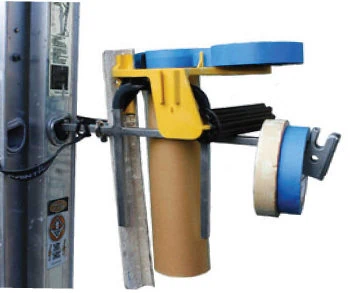 Rung Rack
Use the Rung Rack on all your extension ladders. Its universal design allows painters to brush, spray and roll faster using the patented bucket stabilizing system and roller-frame holder. No more resting your tools on the rungs of the ladder. The Rung Rack is constructed using solid steel, ensuring this tool will last for all your painting needs. The Rung Rack securely holds your professional tools right where you need them. The handy design allows the use of left and right-handed users. The Rung Rack inserts into the D-rung of your extension ladders and comes with a removable sleeve to fit ladders of different sizes. A Liftetime Warranty will cover any steel parts that are deemed broken or unusable. Visit paintmanindustries.com.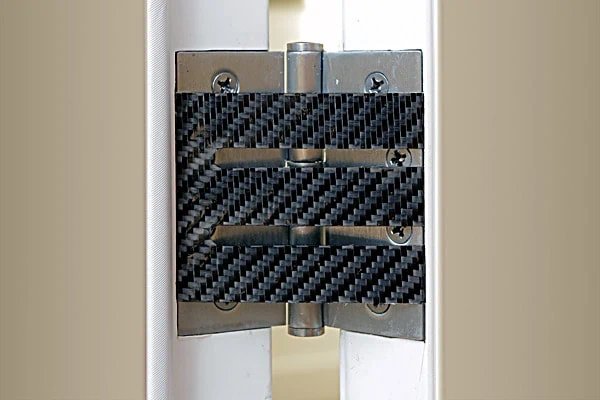 Invisible Door Stop
Manufactured out of Aero Space-grade materials, The Invisible Door Stop is practically indestructible. The 4- and 4.5-in. Door Stops work with any entry or commercial doors. Made in America, easy to install, and guaranteed to keep your wall and door damage-free, the carbon fiber Invisible Door Stops are fully adjustable up to 160 degrees. Each package contains two straps that fit the top and bottom hinge of the door to create a stopping point without the need for a wall- or floor-mounted door stop. Visit www.idsconcepts.com.