Organize your Equipment with a Modular Tool Storage System
By Robert Robillard
In the residential remodeling and construction world job sites are busy, hectic arenas with tools and equipment everywhere. Oftentimes contractors simply overlook the "tools that protect the tools." They are just too darn busy to consider properly organizing and securing their valuable tools and equipment.  But they should!
Jobsite tool storage is just as important as the tools that are used to do the job. The average contractor's tools are valued at thousands if not tens of thousands of dollars. That's an investment work protecting.
Take the time to analyze your work efforts during the course of a day. Ask yourself a few questions: How many times did you go back to the truck or trailer for a tool? Did you spend time searching for a bit, blade or accessory? Do you store task-specific tools or accessories together? Do you have a system to get multiple tools and accessories into a job in one trip? Where are your "time sinks" when it comes to tool storage, setup and cleanup?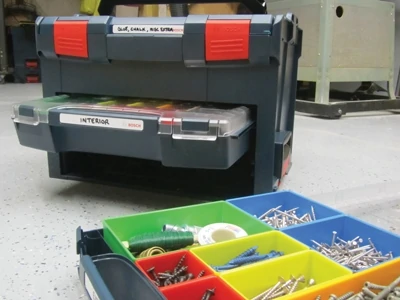 See where I'm going? Contractors need to think about tool storage and organization as an investment, and for DIY'ers it will enhance productivity. A smartly designed tool storage system simplifies the protection, storage and transportation of tools and accessories, so you spend more time working and less time searching.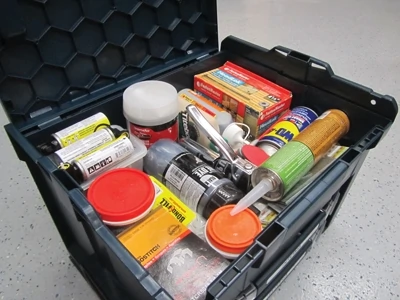 Creating a tailored, customizable tool storage and transport system will save time and work in the long run.
Tool Storage Research
Research has shown that the key to becoming better organized on the job site is through the use of modular organizers. Modular organizers are designed to allow for better and more secure storage, better organization and easier mobility.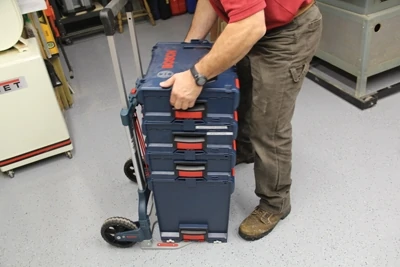 We've also learned that organization is the key to being productive at work. Contractors use only 33 percent of their time on the job site working. The rest of that time is spent on tasks such as material runs, unplanned interruptions, searching for tools, searching for parts and running errands.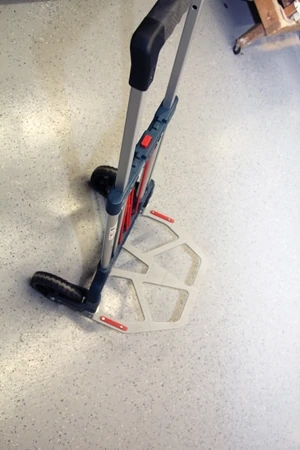 We can't control all the unplanned "time sinks" but we can choose a system to organize our tools and accessories.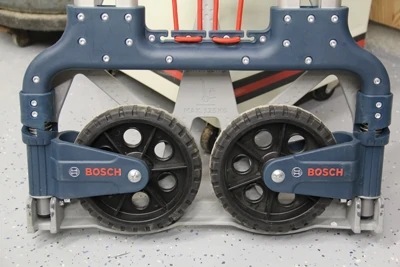 Secure Construction
Today's storage systems have several things in common. They are durable, lightweight, stackable, and have a uniform footprint designed to protect your tools. They also incorporate mobile carts for transporting the units in fewer trips. The most common individual tool storage and accessory organization systems are:
Festool Systainer and  Systainer-Ports systems
Bosch L-Boxx, Click and Go System
Dewalts TSTAK system and ToughSystem
Equipment Design
The overall quality of the system depends on extra steps the manufacturer takes when constructing the units. Features like customization options, locking lids, strong handles and hinges are important, as are impact- and weather-resistant properties.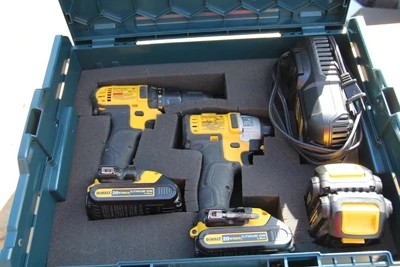 Manufacturers take pains to design uniform-footprint boxes with stackable and interlocking abilities to minimize the floor space they need to occupy. A variety of box sizes and configurations are available for different purposes. Stackable features allow the containers to click and lock together, making storage and transportation safe, secure, easy and efficient.
Access and organization
Everyone has unique needs when it comes to jobsite storage. Before purchasing a storage system, you should evaluate the quantity and kinds of tools you need to store and how often you need to access them. Always think about portability.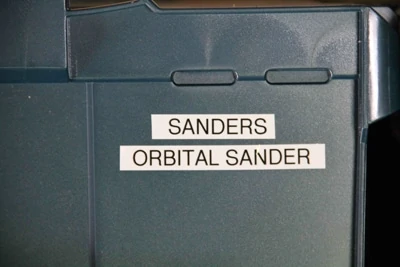 Consider accessory and parts storage. These are items that get tossed in the truck or trailer or fall behind the seat. They are also the items that we tend to search for most. Everyone can see the bright red drill but finding the thin, slim drill bit is another story. Check for the ability to label the organizational inserts.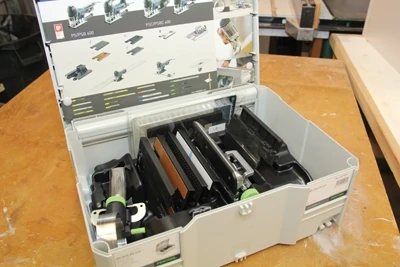 Do you work on one job for several months or are you more of a mobile contractor where you frequent several project locations? Portability is an important aspect of choosing a tool storage system. Look at the wheels and see if they are conducive to the terrain that you traverse. Caster wheels are designed to carry substantial weight and travel on hard, compact surfaces (i. e., hard dirt, concrete or finished flooring). Rubber wheels with integrated stair-climbing strips are better suited for stairs and softer surfaces (i.e., mud, lawns and work surfaces associated with newer construction sites). This is the type of transport system I use the most.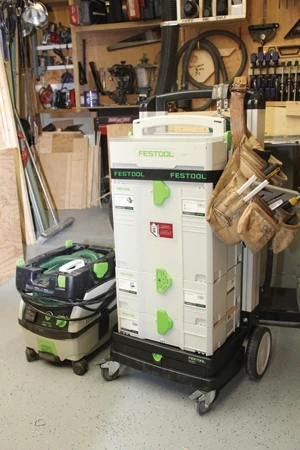 Make sure your transport system has the flexibility to suit all terrains you'll find on the job. Some manufacturers offer two-wheel dollies for tough terrain and four-wheel carts for harder, finished surfaces.
The Contractor Advantage
If you're a professional contractor who is serious about purchasing one of the tool storage systems, you can rest assured it's an investment that will last for years and will make a statement to your clients. That statement is, "I care about my tools as much as my work. You're in good hands, if I'm rolling in my uniform tool storage system."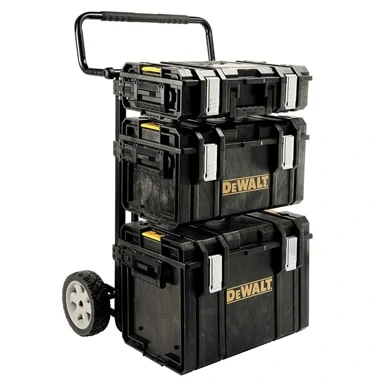 You never get a second chance to make a first impression, and when you look organized it puts your clients at ease and commands respect. It tells people you are in control and can handle the task at hand.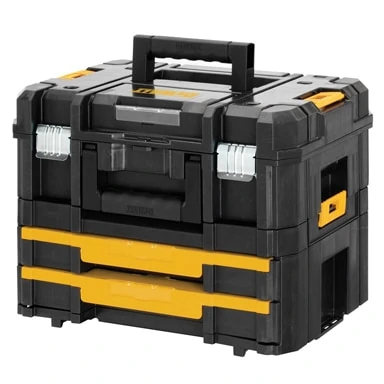 Having a system that is organized and labeled just plain makes sense to our world of demolition and debris!
Editor's Note: Robert Robillard is a remodeling contractor based in Concord, MA, and editor of a www.AConcordCarpenter.com.