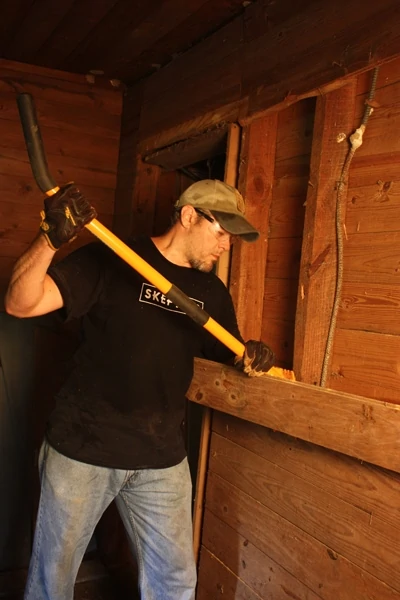 I recently came across an unusual challenge (for me) on a woodworking project involving reclaimed lumber: two significantly different shades of wood used on the same project. Sometimes, two or more shades of wood are deliberately used in woodwork to achieve contrasting colors for decorative purposes. That was not the case here.
I had pulled a truckload of tongue-and-groove pine from a very old family home that was slated for demolition. The slow-growth pine had a lot of age and character, and my plan was to re-purpose the wood to make my son a bed headboard. The reclaimed wood was less than 6″ wide, but I had designed the headboard to be "framed" by a 2×8 border, which was a lumber size that wasn't readily available at the old house. My solution was to supplement the old T&G boards with new wood purchased at Lowe's. However, the new 2×8 had a much brighter color tone than the darker, weathered look of the old boards, and I was tasked with figuring out how to make the two materials match.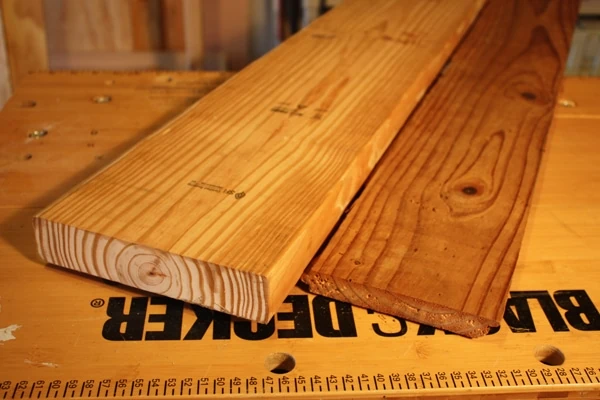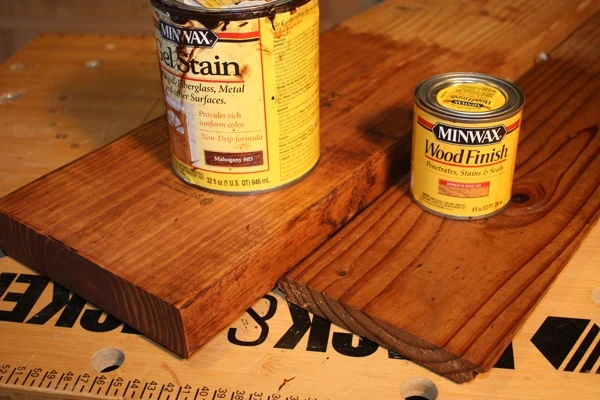 Conveniently, I had a number of old partial cans of wood stain laying around my shop from previous projects, in a number of color tones. So I used a scrap board of new 2×8 and a scrap board of reclaimed T&G and applied different color stains to each. Eventually I arrived on a pretty close match. When using a darker "mahogany" stain on the 2×8 and a lighter "Ipswitch pine" stain on the reclaimed boards, the two dissimilar boards looked convincingly as though they came from the same batch of old weathered lumber.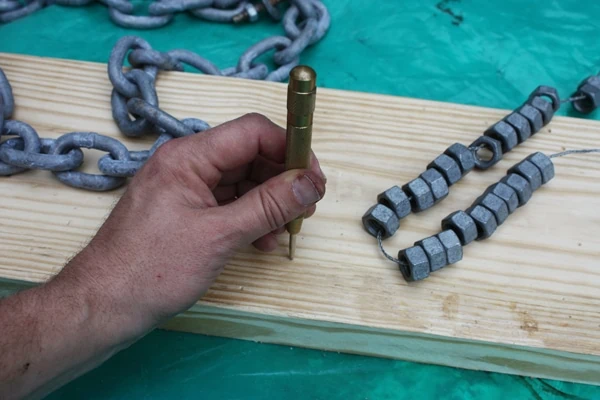 To further add to the distressed aesthetic of the new lumber, I beat up the surface with hex nuts and a trucker chain prior to staining. To match the reclaimed pine, I even added some characteristic termite holes to the 2x8s using a punch.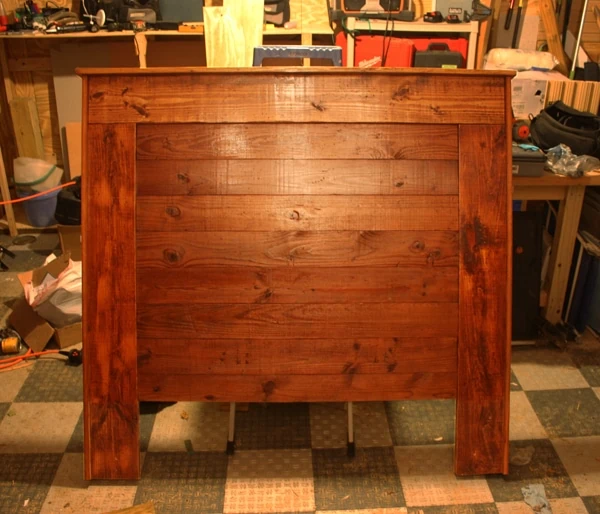 Once the project was assembled, the wood had a rich, rustic appeal that effectively tied together the look of the headboard.
— M. Weber