Exchanging vows on your wedding day isn't the only time in your life you'll be saying "I do" to a long-term commitment. When selecting building products for the construction of a new home, or the renovation of a cherished older home, consumers make a long-term commitment to the products that will shelter their families for many years.
Experts at Simonton Windows advise that it's important to research these products — especially your windows — to make sure they match up to your long-term needs.
What type of questions should you ask yourself before purchasing new construction or replacement windows? Try these:
• How long do we intend to live in the home?
• How important is low maintenance and easy care to us in the windows we want in our home?
• Will any older relatives be living with us now or in the future?
• Are we planning on having young children living in our home at any point?
• How important is natural sunlight to us in our home?
• Do we enjoy small, cozy spaces in a home, or larger, open rooms?
• Do we want lots of ventilation in our home throughout the year, or are we more comfortable with air conditioning and heating units being in operation?
The answers to these questions can lead you down the path toward ordering windows that perfectly match up with your long-term expectations for your home.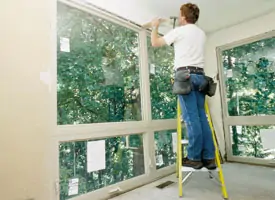 "The Single-Hung windows you decide will work fine in your home today may be unacceptable in five years if you have children," says Chris Monroe, spokesman for Simonton. "At that time, it may be better to have Double-Hung windows to gain ventilation from the top of the units while keeping the bottom sash safely closed to prevent accidents.
"However, if you're a middle-aged family interested in Double-Hung windows and intending to live in your home for several decades, you may want to think again. The easy operation of crank-out Casement windows may be preferred over the stretching and lifting required to operate Double-Hung windows."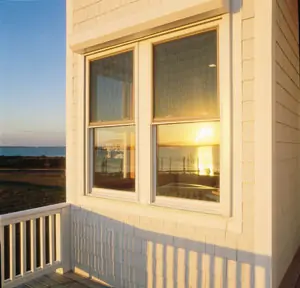 Tips for Matchmaking
Ask enough questions of yourself and you may uncover your own interesting lifestyle tidbits. For example, if one family member thrives on gardening, consider adding a Garden window in a kitchen or laundry room. The "bump-out" feature of a Garden window offers the opportunity for growing plants and herbs year-round in any climate.
If you're a homeowner who responds positively to the question about liking "nooks and crannies" and cozy spaces in your home, this may signal a lifestyle that cries out for window seats and breakfast nooks created with Bay or Bow windows. Imagine your delight with a front Bay window that displays holiday decorations each year … or a Bow window in a master bedroom that serves as a quiet reading place.
Just the opposite is true if you prefer "wide open spaces" in your home. This lifestyle demands large walls of windows, uncluttered areas and Picture windows to capture views. You may also appreciate the advantages of Slider windows that offer larger views and massive amounts of ventilation.
Another lifestyle issue deals with maintenance. Do you have a fast-paced lifestyle with little time for household chores? If so, no-hassle vinyl-framed windows may be your best choice. Many people rely on the easy care of vinyl frames so they don't have the continual burden of scraping and repainting window frames year-after-year.
Looking to cut down on the cleaning of your windows? Try requesting a self-cleaning glass for the exterior of your windows. Having this unique glass means you'll spend virtually no time at all during the year maintaining the outside of your windows.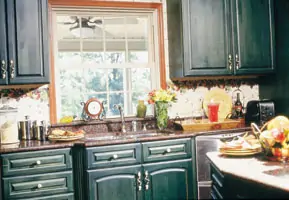 Save Energy — and Money
Choosing products and services that have earned the Energy Star designation is an easy way to help save energy and money — a lifestyle we can all enjoy. Developed by the Environmental Protection Agency and the U.S. Department of Energy, the Energy Star program was designed to help identify and promote energy-efficient products to reduce carbon dioxide emissions. Whether you're replacing windows in your home or buying a small appliance such as a hairdryer, look for the Energy Star logo. By choosing Energy Star qualifying products, you can cut heating and cooling costs, help make your home more comfortable and reduce air pollution without sacrificing versatility or style.
The Energy Star Windows Program is a voluntary partnership between the U.S. Department of Energy and the fenestration industry to promote sales of energy efficient windows, doors and skylights. A wide variety of manufacturers offer windows that qualify, giving you the opportunity to make an environmentally and financially responsible decision.